How much do you need to live comfortably in Vancouver?
First off, we want to start this on a high note by saying Vancouver is a beautiful city. But is it cheap? Well, not exactly. You'll need a pretty decent income to live comfortably here, and even then, you'll want to watch your expenses.
But that's just our two cents. We all live different lifestyles, and we don't spend money in the same way, so let's just look at the facts from here.
How much would it cost to live comfortably in Vancouver?
You would need at least CAD 70,000 a year to live comfortably as a single person in Vancouver. If you're a family of three, you may need at least CAD 103,868 a year.
The main factors that affect the cost of living in Vancouver include housing, utilities, transportation, groceries. healthcare, clothing, entertainment, fitness, schooling, and childcare.
Factors That Affect Living Costs in Vancouver
1. Housing: Buying vs Renting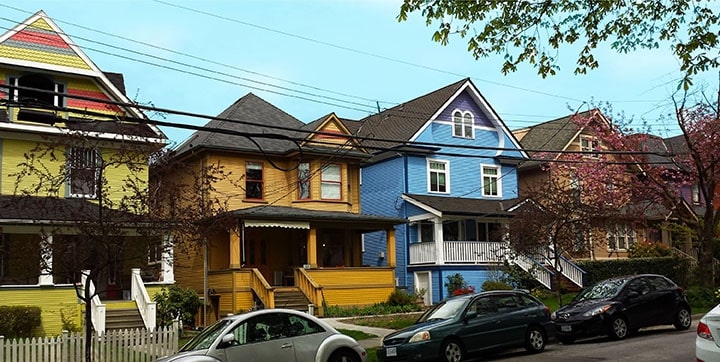 If you're feeling brave and willing to commit to making a long-term investment in the city, buying a home is a great way to do so. It can be a smart financial decision in the long run as property values tend to appreciate over time.
If you find yourself having a hard time deciding, that's okay; take your time. There are plenty of neighborhoods in Vancouver that you can visit.
To give you an idea, here are the most popular areas in the city and their average home prices. The typical house rates in these areas range from CAD 1 million to 3.5 million.
| Area | Average Home Price |
| --- | --- |
| Downtown Vancouver | CAD 1.2 million - 2.5 million |
| Kitsilano | CAD 1.6 million - 3.5 million |
| Mount Pleasant | CAD 1.3 million - 2.5 million |
| East Vancouver | CAD 1 million to 1.8 million |
| West Vancouver | CAD 2.5 million - 6 million |
Data from Redfin and Zillow via https://www.redfin.com/ and https://www.zillow.com/
However, renting could be the best option if you're unsure of your future plans for the next few years. This may allow you greater mobility in case you need to change neighborhoods.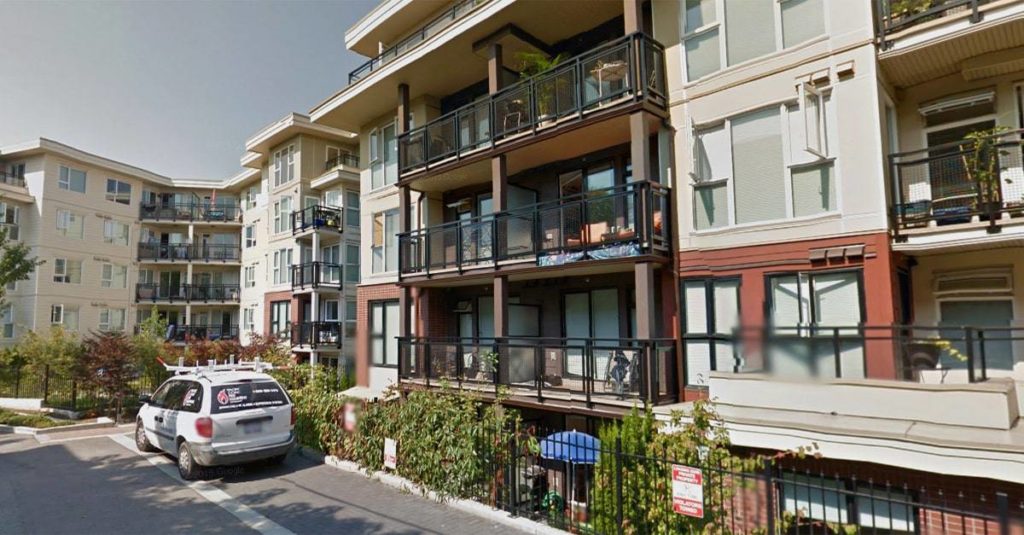 The upside to renting is that you won't have to worry about property taxes, maintenance, and repairs because you have landlords for that.
So, where exactly can you rent your own place? Well, here are a few of the various areas in Vancouver and the different types of apartments and their rates.
| Area | Studio | 1 Bedroom | 2 Bedroom | 3 + Bedroom |
| --- | --- | --- | --- | --- |
| Downtown Vancouver | CAD 2,013 | CAD 2,446 | CAD 3,500 | CAD 6,000 |
| West End | CAD 1,900 | CAD 2,108 | CAD 3,150 | CAD 4,550 |
| South Granville | | CAD 1,750 | CAD 3,200 | CAD 3,200 |
| Kitsilano/Point Grey | CAD 1,995 | CAD 2,100 | CAD 2,465 | CAD 3,650 |
| Westside/Kerrisdale | CAD 1,649 | CAD 1,875 | CAD 2,650 | CAD 3,700 |
| Marpole | CAD 1,475 | CAD 1,800 | CAD 2,840 | CAD 3,300 |
| Mount Pleasant | CAD 1,795 | CAD 2,200 | CAD 3,450 | CAD 3,300 |
| East Hastings | CAD 1,300 | CAD 1,950 | CAD 2,100 | CAD 2,400 |
| North Vancouver | CAD 1,916 | CAD 1,960 | CAD 2,518 | CAD 2,980 |
Data from Moving Waldo via https://www.movingwaldo.com/
2. Utilities

Now that you're a proud homeowner or you finally landed that apartment you've been wanting to rent, your next expense will be utilities.
The bad news is that Vancouver has higher utility costs compared to other Canadian cities. This is mainly because of the city's geography and climate, which lead to higher usage of heating and cooling appliances.
According to a 2020 report by RentSeeker, the average cost of utilities in Vancouver can cost around CAD 152 per month. This is a bit higher than other cities; check out the table below:
| CITY | AVERAGE PRICE OF UTILITIES |
| --- | --- |
| Vancouver | CAD 152 |
| Toronto | CAD 131 |
| Montreal | CAD 141 |
| Calgary | CAD 145 |
| Ottawa | CAD 130 |
Data from Rent Seeker via https://www.rentseeker.ca
Electricity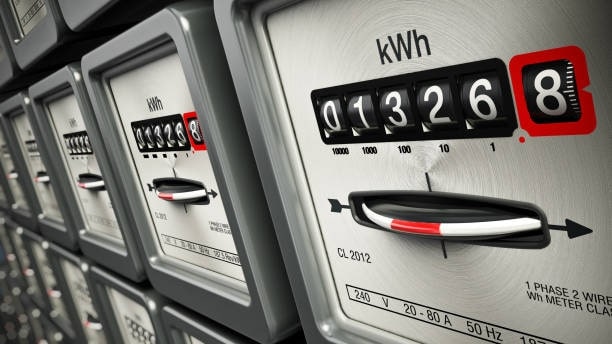 According to the fine folks at BC Hydro, the average Vancouverite can expect to fork out about CAD 98 per month, or CAD 1,176 per year, for their electricity bill.
Of course, your actual bill may vary depending on how much electricity you use, so it's always a good idea to keep an eye on your usage. You can also visit the BC Hydro website to learn more about electricity rates, billing, and energy-saving tips.
Water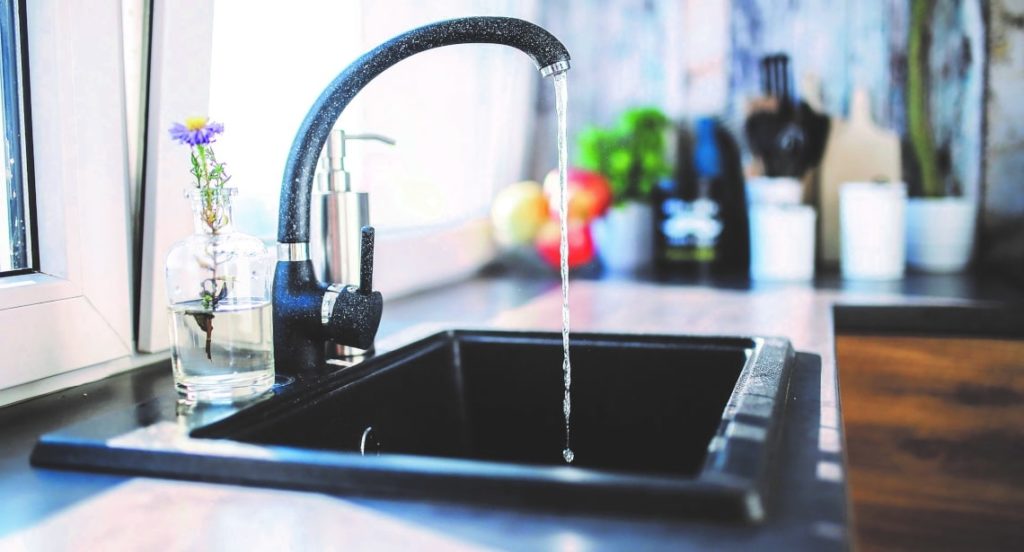 The idea behind this system is to encourage people to conserve water and discourage excessive use. Pretty neat, right? Here are the four tiers of water rates in Vancouver and their rates.
| TIER | CONSUMPTION | PRICE PER CUBIC METER |
| --- | --- | --- |
| 1st tier | 0 to 15 cubic meters | CAD 1.985 |
| 2nd tier | 16 to 30 cubic meters | CAD 2.482 |
| 3rd tier | 31 to 60 cubic meters | CAD 3.190 |
| 4th tier | Over 60 cubic meters | CAD 3.632 |
Data from the City of Vancouver via https://vancouver.ca/ as of 2021
Phone and Internet

According to Numbeo, the average cost of a prepaid mobile plan is at CAD 0.30 per minute, while a monthly 60 mbps internet plan is around CAD 85.42 monthly.
But if we had to choose, getting a phone plan is the wise choice as you can see in the table below.
| | |
| --- | --- |
| 1 min. of Prepaid Mobile Tariff Local | CAD 0.30 |
| Internet (60 Mbps or More, Unlimited Data, Cable/ADSL) | CAD 85.42 |
| Mobile Phone Plan | CAD 51.08 |
Data from Numbeo via https://www.numbeo.com/cost-of-living/in/Vancouver
Home Insurance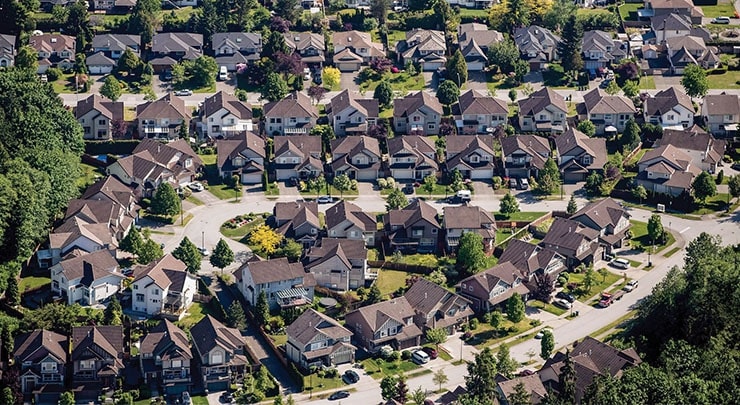 With great power comes great responsibility, and in our case, owning a home comes with the responsibility of home insurance.
There are many home insurance companies in Vancouver, and trust us, it's important that you get one or at least consider acquiring one.
Why? Well, simply because we live in an unpredictable world and unexpected disasters can happen that can leave you high and dry without coverage.

In conclusion, home insurance may not be the most riveting topic, but it's an essential part of the cost of living in Vancouver that should not be overlooked.
3. Transportation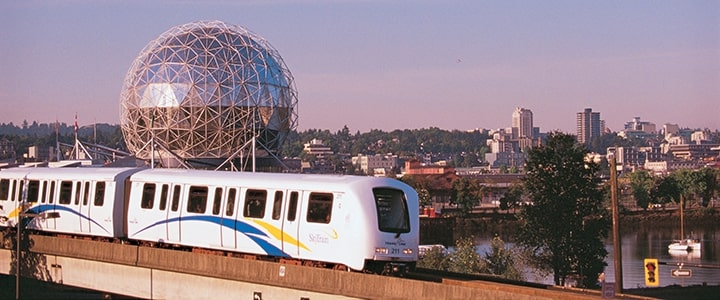 Transportation can be a pretty significant factor in the cost of living in Vancouver. You can get around the city via public transportation such as the buses, trains, and ferries operated by TransLink. Or, you can get a car?
Did we make you laugh with that last part? Well, as most people are aware, gas prices and parking fees in Vancouver are a bit steep. But we'll get to that in a while.
First, let's take a look at the average price you would need to set aside if you prefer to commute in Vancouver.
Public Transit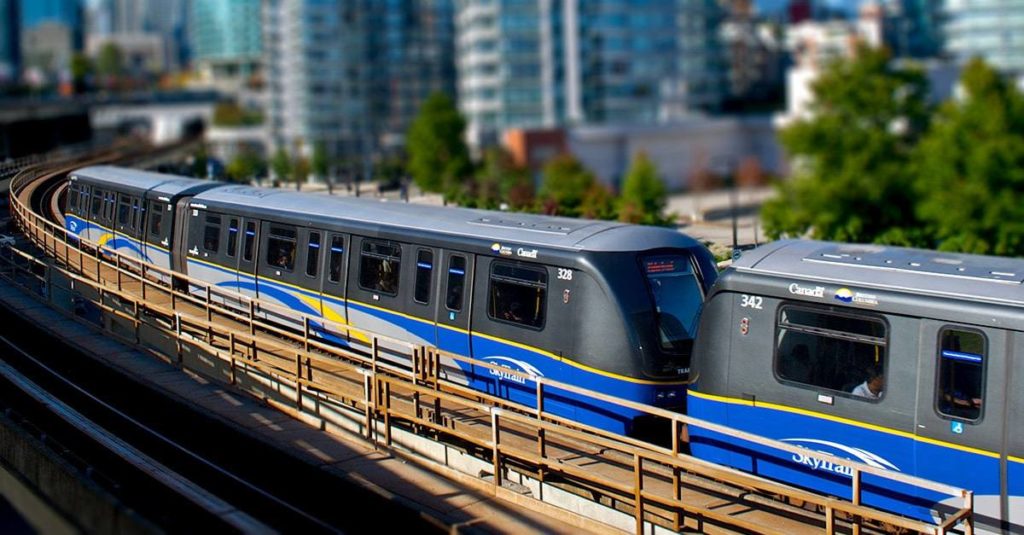 According to the Canadian Centre for Policy Alternatives, the average monthly cost of public transit in Metro Vancouver is CAD 91 for an adult pass, CAD 81 for a student pass, and CAD 52 for a seniors' pass.
Not bad, right? You also have the added bonus of reducing your carbon footprint and contributing to a more sustainable future by taking public transit instead of driving a car.
Car, Gas and Toll Prices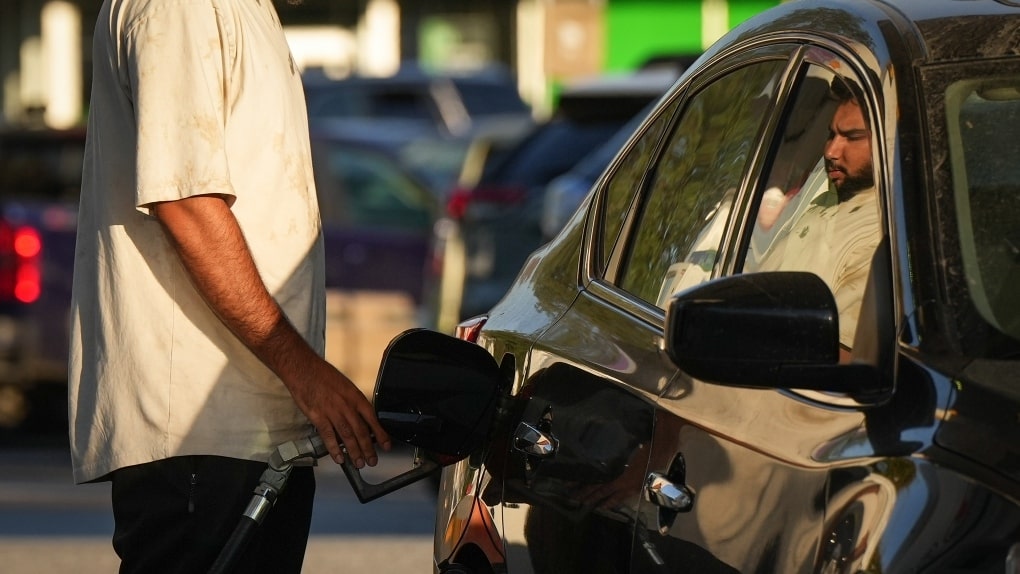 If you already have a car or decide to buy one, the average cost of gasoline in Vancouver as of March 2023 is around CAD 1.70 per liter, or CAD 6.44 per gallon.
Don't forget to factor in parking rates, insurance, maintenance, and repairs as well. But if you can swing it, why not?
4. Food and Groceries

This factor is probably where we'll spend the most. If you're like us, food is pretty much a top priority. It's a non-negotiable expense.
You have two choices, you can either go grocery shopping and cook at home, or you can dine out at a restaurant. Let's take a look at both of those in detail.
Groceries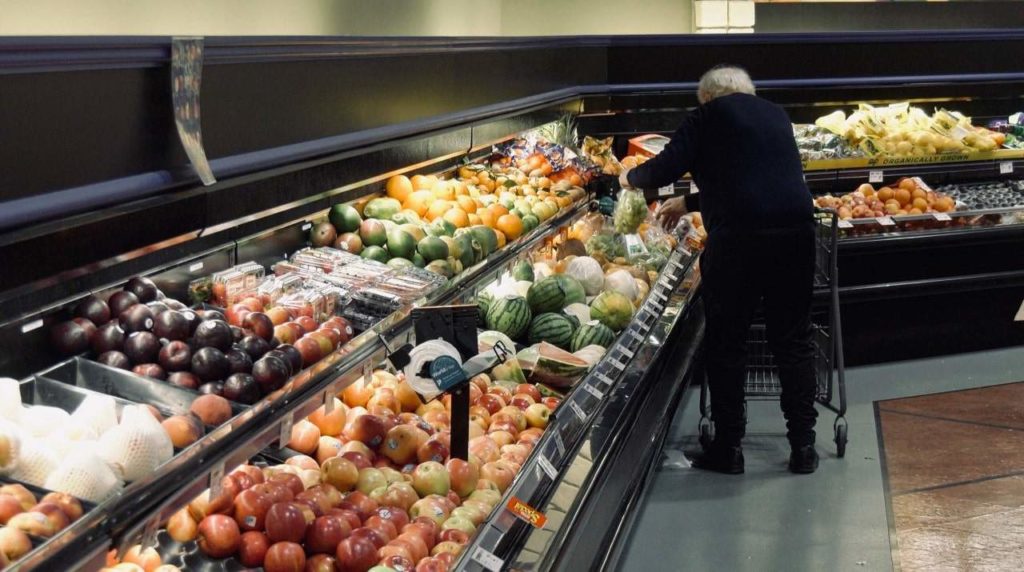 Let's see, groceries! According to Numbeo, groceries in Vancouver for a single person can average around CAD 300 to 400 per month. This includes basic food items such as milk, bread, rice, eggs, and many more.
| TYPE OF PRODUCT | AVERAGE COST |
| --- | --- |
| Milk (regular), (1 liter) | CAD 2.91 |
| Loaf of Bread | CAD 3.64 |
| Rice (1 kg) | CAD 4.76 |
| One dozen eggs | CAD 5.20 |
| Local Cheese (1kg) | CAD 16.45 |
| Chicken Fillets (1kg) | CAD 16.76 |
| Beef Round (1kg) | CAD 18.25 |
| Apples (1kg) | CAD 4.80 |
| Banana (1kg) | CAD 1.85 |
| Oranges (1kg) | CAD 4.80 |
| Tomato (1kg) | CAD 5.11 |
| Potato (1kg) | CAD 3.87 |
| Onion (1kg) | CAD 2.76 |
| Lettuce (1 head) | CAD 3.39 |
| Water (1.5 liter bottle) | CAD 2.49 |
Data from Numbeo via https://www.numbeo.com/
Dining out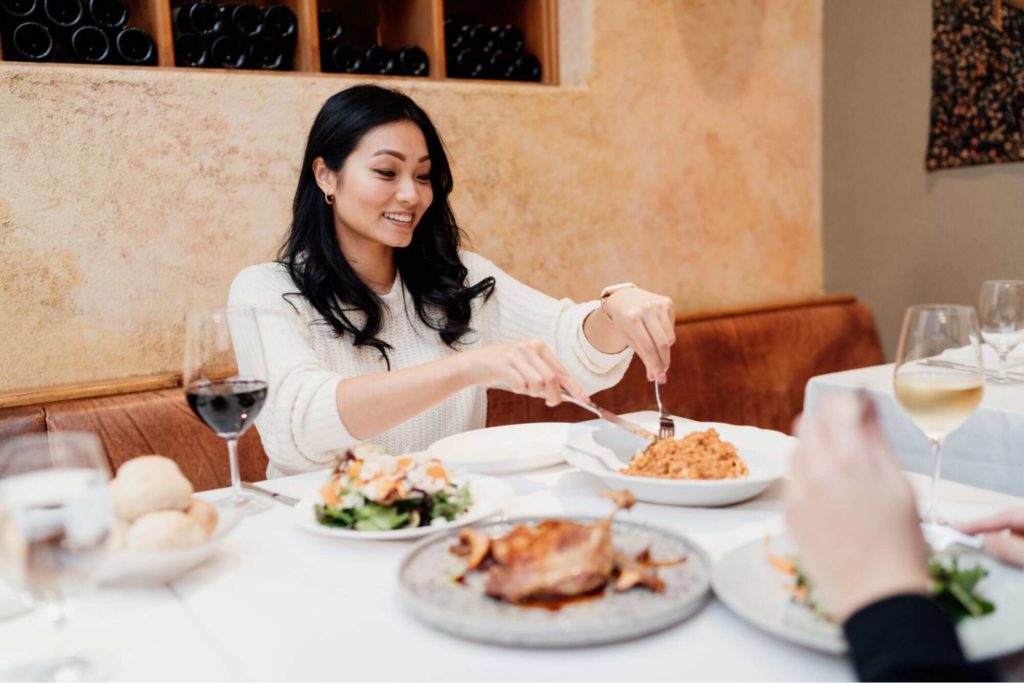 We understand that sometimes it's a little troublesome to cook and all you want to do is just eat at a restaurant. Whether you're in the mood for Indian, Thai, Greek, or Mexican, we're not judging, as we all have cravings every now and then.
However, eating out can be quite expensive in Vancouver, with an average meal at a mid-range restaurant costing up to CAD 100 for a three-course meal. Just take a look at the table below if you don't believe us.
| TYPE OF PRODUCT | AVERAGE COST |
| --- | --- |
| Meal, Inexpensive Restaurant | CAD 25.00 |
| Meal for 2 People, Mid-range Restaurant, Three-course | CAD 100 |
| McMeal at McDonalds (or Equivalent Combo Meal) | CAD 12 |
| Domestic Beer | CAD 7.50 |
| Imported Beer | CAD 9 |
| Cappuccino | CAD 5.01 |
| Coke/Pepsi (0.33 liter bottle) | CAD 2.69 |
| Water (0.33 liter bottle) | CAD 2.44 |
Data by Numbeo via https://www.numbeo.com/
5. Healthcare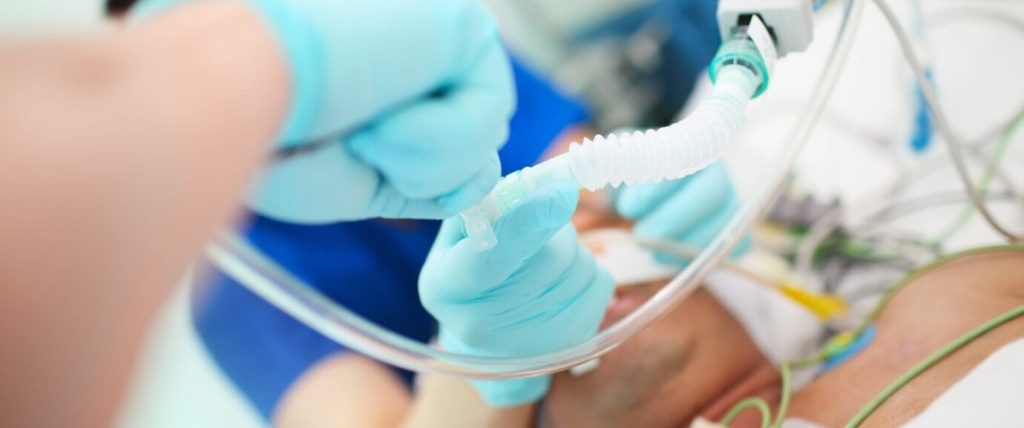 Hey, let's face it, healthcare expenses can be a real pain in the neck. Well, here's something to help you smile through all these expenses.
The city actually has a public healthcare system that covers basic medical expenses for all residents. So, you can breathe easy knowing that you won't have to break the bank for most medical services.
Medical Services Plan (MSP)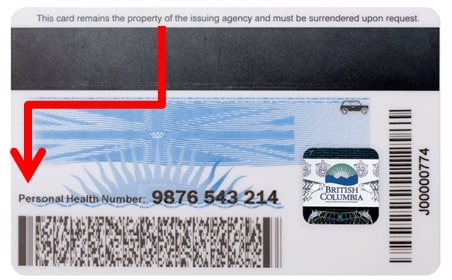 Alright, listen up! Remember that little card you carry around with you that marks your identity?
The BCID card actually has your personal health number on it, which gives you access to the healthcare services in Vancouver.
MSP covers basic medical services such as your trips to the doctors in Vancouver, diagnostic tests, and surgeries. It also covers emergency medical services and ambulance transportation, and best of all, these are all free!
Non-MSP Healthcare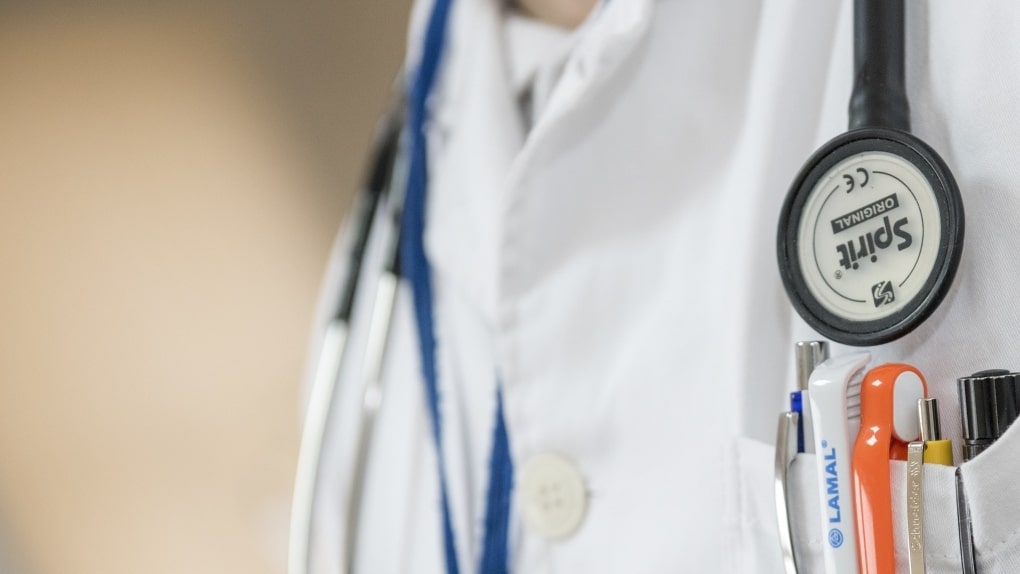 So, since MSP doesn't cover all medical services, we now turn to private health insurance companies. Ready to hear the cost? Well, we're telling you anyway.
According to the Fraser Institute, the average cost of private health insurance in British Columbia is around CAD 1,040 per person. Just take a look at the table below and try not to panic.
| TYPE OF RESIDENT | AVERAGE COST PER YEAR |
| --- | --- |
| 1 adult | CAD 4,907 |
| 1 adult and 1 child | CAD 5,812 |
| 2 adults and 2 children | CAD 15,847 |
Data from the Fraser Institute via https://www.fraserinstitute.org/
Yeah, that's crazy right? Not to mention that this could be higher if you require a more extensive policy or have pre-existing medical conditions.
So, maybe it's a good idea to shop around and compare different insurance plans to find one that fits your needs and budget.
6. Clothing and Footwear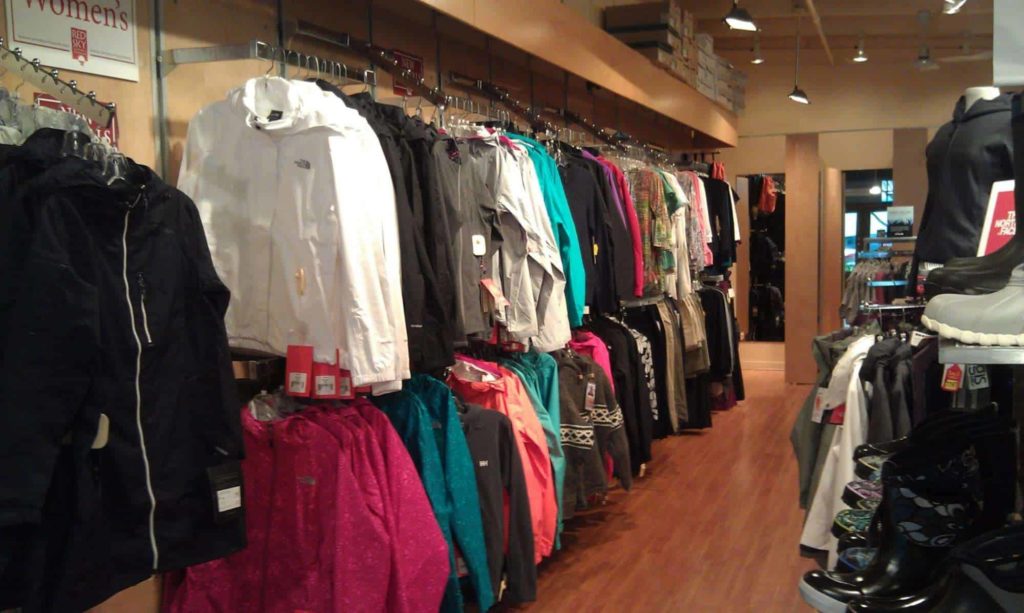 Ah, yes, we have reached the "treat yourself" section of our article. Well, a little retail therapy won't hurt, so go on and grab that new jacket you've been eyeing for months or that trendy pair of shoes that will complete your outfit.
Before you, we want you to take a look at the table below so you have some sort of idea on how much you'll likely spend on clothing and footwear.
| TYPE OF CLOTHING AND SHOES | AVERAGE PRICE |
| --- | --- |
| 1 Pair of Jeans (Levis 501 Or Similar) | CAD 78.82 |
| 1 branded summer dress in a chain store | CAD 50.43 |
| 1 Pair of Nike Running Shoes | CAD 118.72 |
| 1 Pair of Men Leather Business Shoes | CAD 149.81 |
Data from Numbeo via https://www.numbeo.com/
7. Entertainment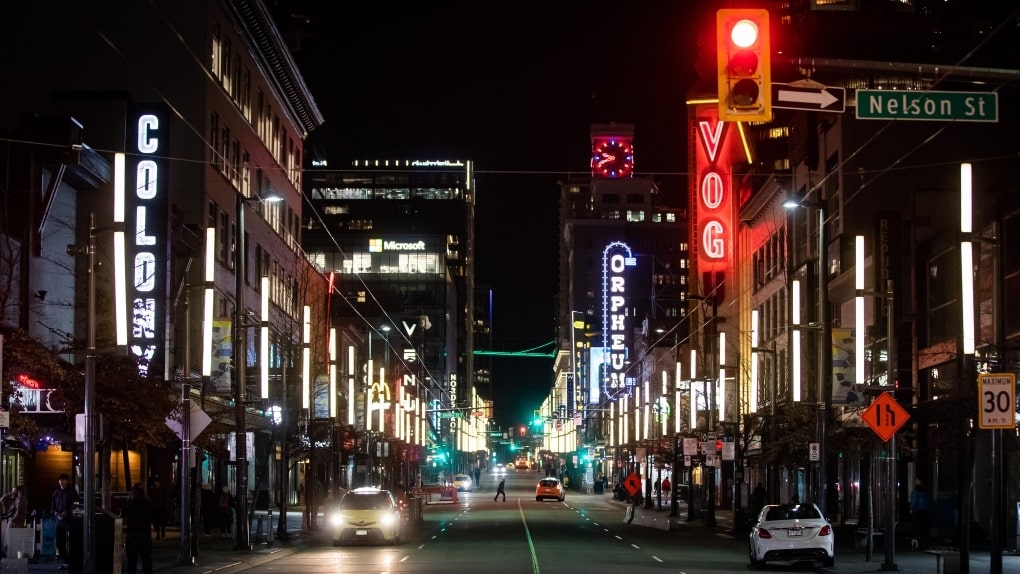 Sometimes, it's just hard to say no when a friend or co-worker asks you to watch a sports game with them or that new movie that everyone is talking about.
That's why entertainment can definitely have an impact on your budget so make sure to factor these expenses into your budget.
| ENTERTAINMENT | AVERAGE COST |
| --- | --- |
| Movie ticket and a snack | CAD 13 - 15 |
| Concert tickets | CAD 116 |
| Sport events | CAD 50 - 140 |
Data from Numbeo via https://www.numbeo.com/
8. Health and Fitness

Maintaining a healthy and fit figure comes with a price tag, especially if you're one of those people who prefer working out in a gym with top-of-the-line equipment and facilities. So, how exactly does this affect your cost of living in Vancouver?
Well, gyms in Vancouver aren't exactly cheap, with monthly membership fees ranging from CAD 65 to CAD 85, according to a survey by FitSmallBusiness. This means that if you're planning to stay fit in Vancouver, you might have to allocate a significant portion of your budget towards gym memberships.
If you don't want to pay for gym memberships, there are many outdoor activities in Vancouver like skiing, swimming in lakes, and biking in Stanley Park.
9. Schooling and Childcare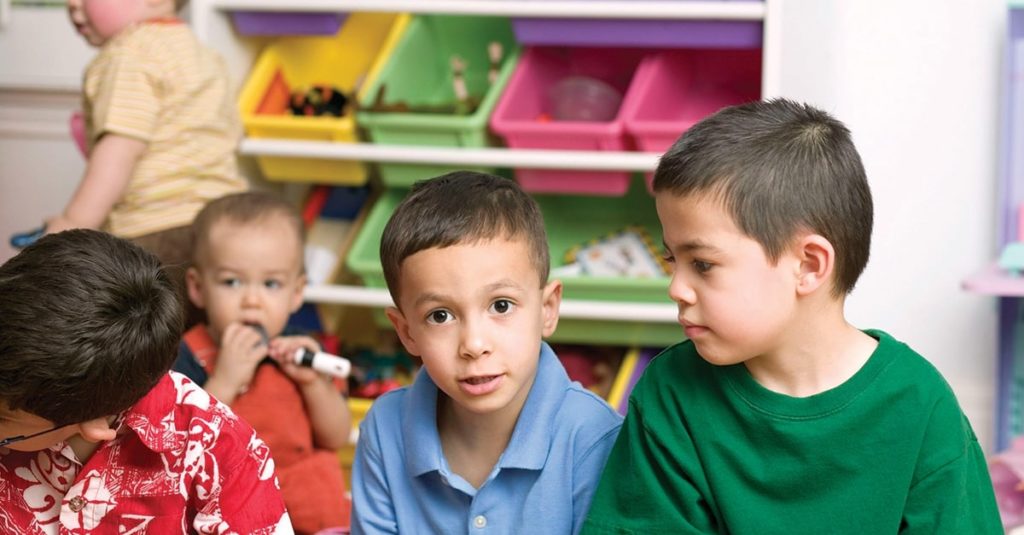 This section is for those who have kids or are planning to start a family. We want to let you know that you'll definitely want to pay attention to the cost of childcare and schooling as it can be pretty steep.
Don't believe us? Just look at the table below and try to breathe in and out slowly. Remember, this is all for your kid, so take a deep breath and try to stay calm.
| EDUCATIONAL LEVEL | AVERAGE COST PER YEAR |
| --- | --- |
| Local Preschool | CAD 1,370 |
| International Primary School | CAD 24,818 |
| Secondary School | CAD 6,838 |
| Undergraduate | CAD 12,800 |
| Graduate | CAD 16,032 |
Data from the Vancouver School Board, Statistics Canada, and Numbeo via https://www.vsb.bc.ca, https://www150.statcan.gc.ca, and https://www.numbeo.com/
Let's be honest, that's not chump change. Plus, you'll need to factor in additional expenses like textbooks, supplies, and other school fees. So if we were you, we'd start saving!