So you decided to move to Vancouver, eh? Well, first off, welcome to the land of rain and movie stars. We're happy to have you aboard! It's a fantastic city with a diverse food scene, lively nightlife, and endless things to do outdoors.
Now, you'll want to read these recommendations to ensure a seamless transition to life as a Vancouverite.
1. Get Yourself a BCID Card
The British Columbia identification card (BCID) is basically a reliable piece of identification that has the same security features as a B.C. driver's license. You
should get this if you're not a driver, but you need a valid ID.
This card replaced the CareCard as the main way to prove who you are and get into the city's health care system in 2013. You can use it to get into the Health Gateway and the Canada Revenue Agency, both of which are government websites.
So, how exactly do you begin to process your card? *
Book an appointment with the ICBC Driver Licensing Office online or by phone
Make sure to bring two pieces of accepted IDs
Once they confirm you're a B.C. resident, they'll take your photo
The BCID card is free and takes about 4-6 weeks to process. You'll need to renew it every five (5) years.
2. Convert Your Driving License to a BC Drivers License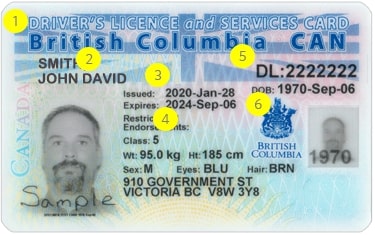 If you already have a driver's license, you'll need to convert it into a BC Driver's License.
We don't mean to pressure you, but you have exactly 90 days to switch if you're planning to move to Vancouver for good. Don't worry, we're here to help.
First, set an appointment online at an ICBC driver licensing office. You can find an office near you and book an appointment here.
Once your appointment is confirmed, you'll receive an email on what you should bring. This will include valid identification, and it's good to bring cash or cards as you would need to pay service fees.
Once you're done, the waiting game starts. Typically, most cards can take up to 60 days. You can also use the ICBC online card status checker to track your card's status.
Here's the kicker: you're going to have to surrender your previous license, as BC law requires you to have only one driver's license. But hey, it's a big step towards being a Vancouverite!
3. Study the City's Public Transit System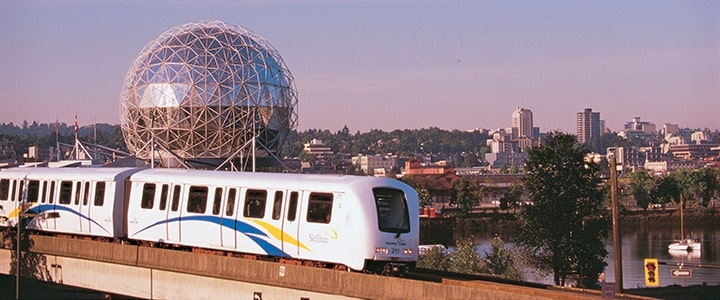 You may find yourself wondering, is public transit good in Vancouver? In fact, it's ranked as the 4th best public transit network in North America by Oliver Wyman.
So whether you have your own car or not, we highly suggest learning the different modes of transportation available so you can get around the city.
1. Trains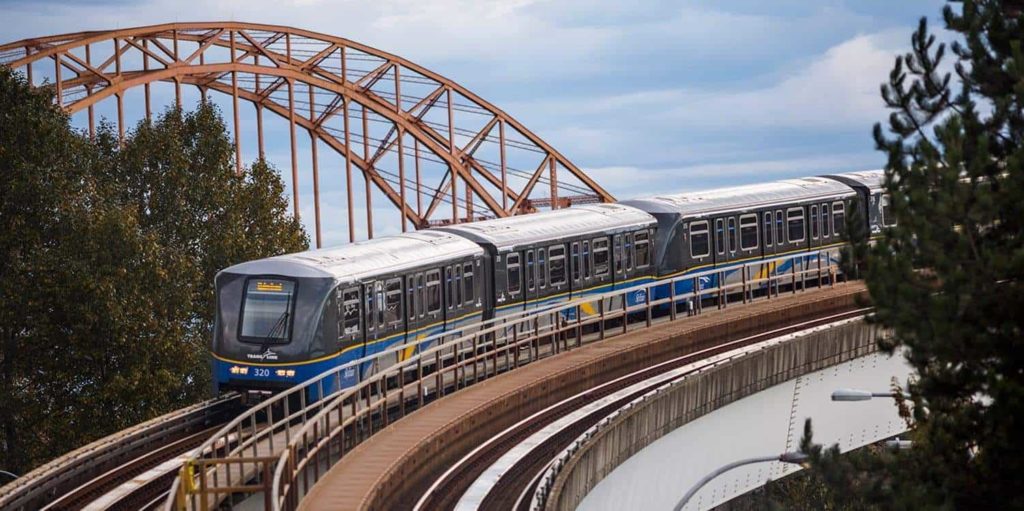 RATES
CAD 2.05 - 58.60
WEBSITE
https://www.translink.ca/schedules-and-maps/skytrain
CONTACT DETAILS
Phone: 604-953-3333
OPERATING HOURS
Monday - Friday: 05:00 AM - 01:30 AM

Saturday: 06:00 AM - 01:30 AM

Sunday: 07:00 AM - 12:30 AM

ROUTES
EXPO LINE - Downtown Vancouver to Burnaby, New Westminster, and Surrey

MILLENIUM LINE - East Vancouver to Burnaby, Port Moody and Coquitlam

CANADA LINE - Downtown Vancouver to the Vancouver International Airport (YVR), and Richmond
First up, we have the Skytrain. This fully automated rapid transit system operates in three lines from downtown Vancouver to the airport and other major cities in the Metro Vancouver area.
After a night out, you need not worry about missing the train, as it operates quite late. Don't worry, the train service is almost always on time, and there are maps in the stations to help you navigate.
There are also ticket machines available in the stations, and there are plenty of signs posted. You can also travel to well-known places in the city by riding the Skytrain such as Granville Island, Stanley Park, and Hastings street.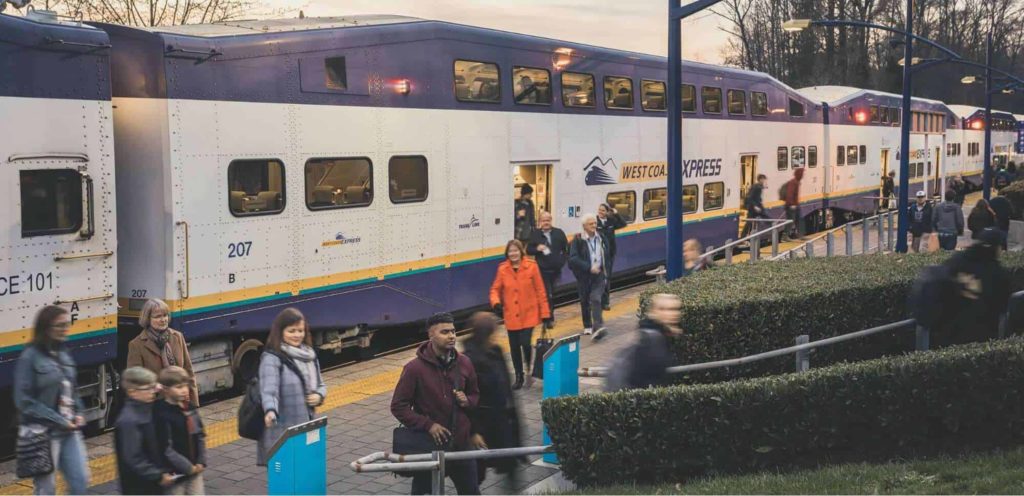 Another option is the West Coast Express, which can take you from Waterfront Station to Mission in just over an hour.
You can doze off, read a book, or catch up on work during your commute, and with frequent departures in the morning and evening, it's a reliable option for daily travel.
Here's a little tip for ya, make sure to plan your schedule accordingly, as the train operates on a fixed timetable and delays may occur due to unforeseen circumstances.
2. Buses
| | |
| --- | --- |
| RATES | CAD 2.05 - 6.05 |
| WEBSITE | https://www.translink.ca/schedules-and-maps/bus-schedules |
| CONTACT DETAILS | Phone: 604-953-3333 |
| OPERATING HOURS | Monday - Sunday: 05:00 AM - 01:00 AM |
| ROUTES | Vancouver to Burnaby, North and West Vancouver, Richmond, South Delta, Maple Ridge, Surrey, White Rock, and Langley |
Did you know that Translink has 46 buses that operate over 200 routes in 20 different municipalities within Metro Vancouver? Neat, right? What if we told you that there are 8,561 bus stops? Would you believe us?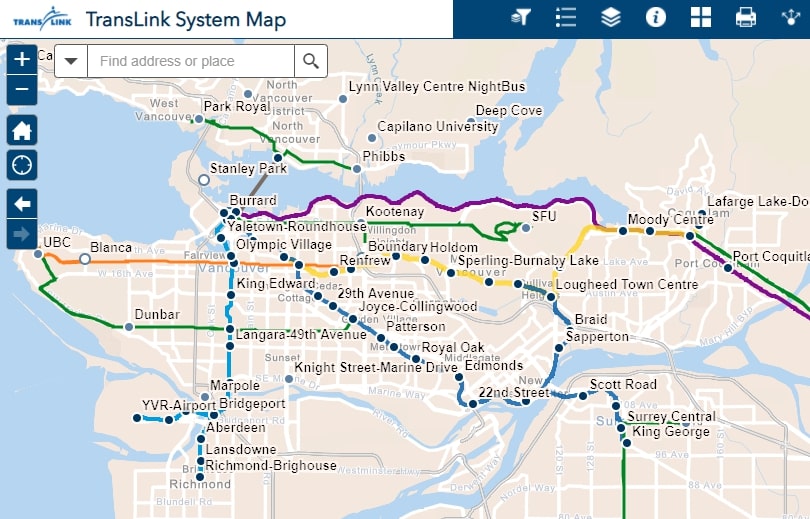 Believe it or not, all of these are true, and this is why familiarizing yourself with the bus system in Vancouver is essential.
So, how does one ride the bus in Vancouver? Well, it's simple. First, figure out where you're headed and input it in Translink's handy trip planner. It will direct you to the nearest bus stop and give you an ETA!
As for payment, buses in Vancouver accept Compass cards (we'll talk about this later), credit and debit cards, and cash.
Pro Tip:
Remember, if you're paying cash, make sure to provide the exact fare. This is because your bills and coins are deposited into a fare box, and you won't be given any change if your payment exceeds the actual bus fare.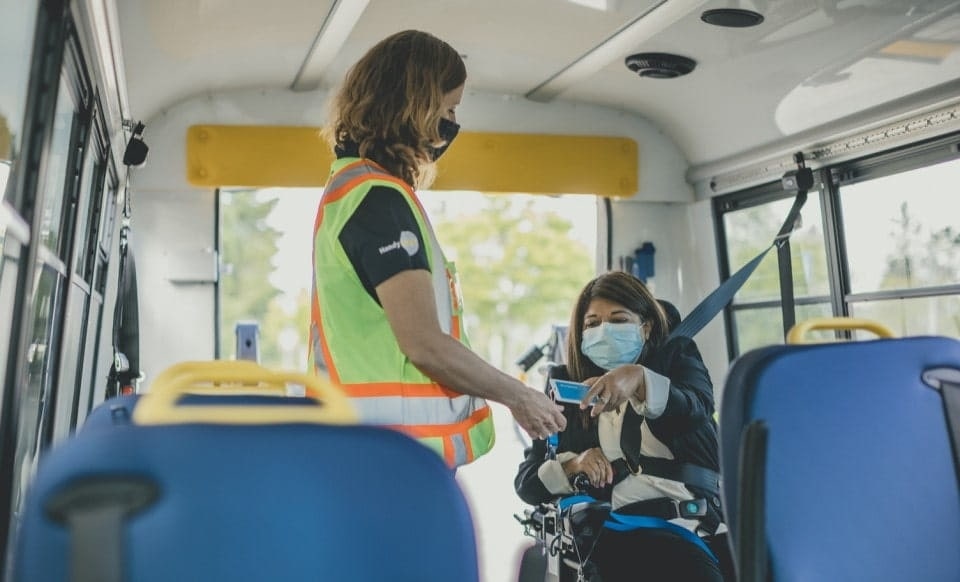 Vancouver also has a door-to-door, shared-ride service for all our differently abled folks out there! It's called HandyDART and how it works is that you will be picked up at your location and the drivers will help you board the vehicle.
These buses are spacious because they're designed to accommodate wheelchairs and other mobility aids.
3. Ferries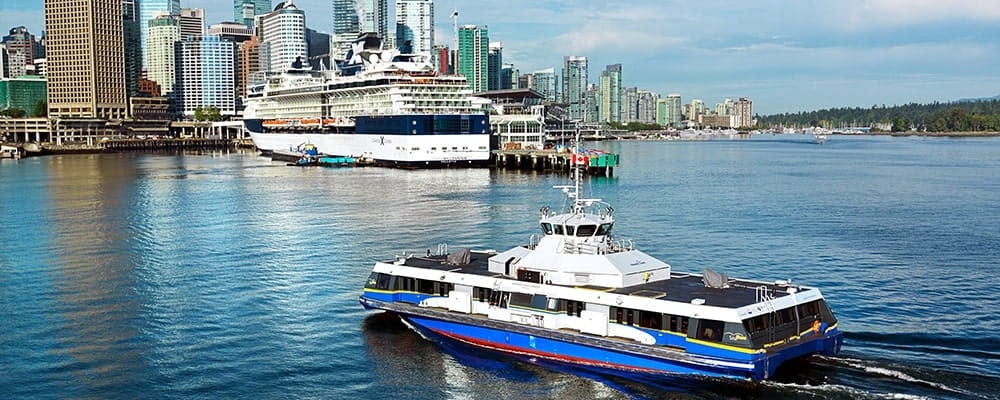 Ah, the SeaBus. It's quite honestly a great alternative if you're looking to commute from downtown Vancouver to North Vancouver and vice versa.
Think of it as a mini-cruise that provides scenic views of the city skyline while you travel across the Burrard Inlet. You can find the two terminals at Waterfront Station in Downtown Vancouver and Lonsdale Quay in North Vancouver.
The best part is that you would only need to travel for 12 short minutes to get to the other side. Take that, road traffic!
You can take the Seabus if you want to visit the Lonsdale Quay Market, Capilano Suspension Bridge Park, and some of the best ski resorts in Vancouver.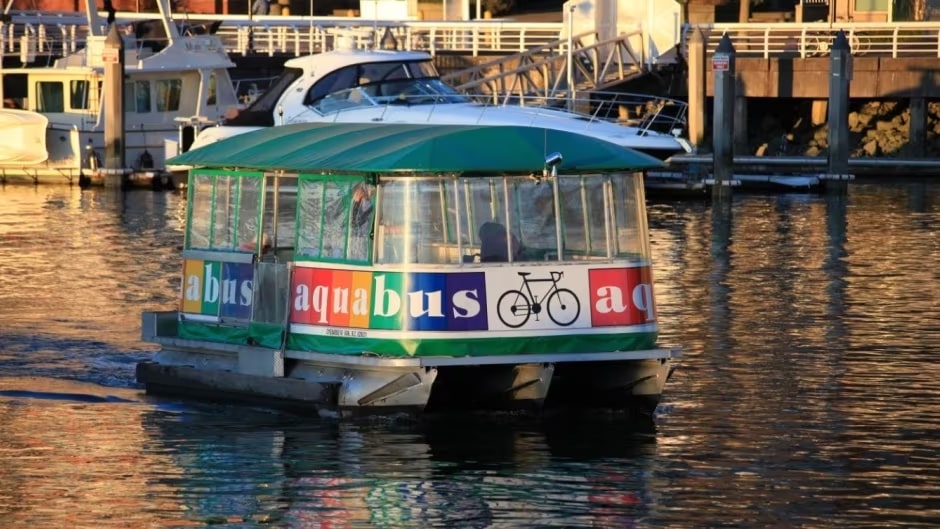 RATES
CAD 4.25 - 10
WEBSITE
https://theaquabus.com/
CONTACT DETAILS
Phone: 604-689-5858
OPERATING HOURS
Monday - Sunday: 07:00 AM - 08:00 PM
ROUTES
Hornby Street

Granville Island

David Lam Park

Stamps Landing

Spyglass Place

Yaletown

Plaza of Nations

The Village
We're not sure if you've noticed, but there's this rainbow-colored vessel that travels along False Creek. And no, it's not a hallucination. The vessel is actually called the Aquabus, and it provides a fun way to get around Vancouver's waterfront.
The Aquabus ferry has a total of eight docks, this includes Hornby, Granville, David Lam Park, Stamps Landing, Spyglass Place, Yaletown, Plaza of Nations, and The Village.
4. Taxi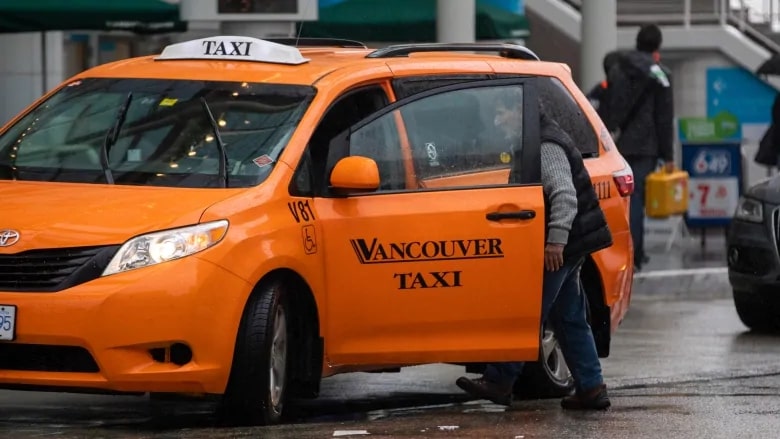 We're not telling you to make a habit of it, but if you're in a rush and you'd like to have your own ride, then it's best to hail a taxi. But we can't promise that there's always one on the street.
Why? Well, Vancouver actually has the lowest number of taxis in Canada, with a total of 24 taxis per 1,000 residents, according to the Conference Board of Canada.
So maybe it's a good idea to call a cab company ahead to assure that you can get a ride when you need it, especially during peak hours or in less busy areas of the city.
Here are a few cab companies in Vancouver that you can call or book:
Vancouver Taxi – They use eco-friendly vehicles and all their cabs are wheelchair accessible. Book here or through their mobile app.
Black Top & Checker Cabs – 90% of their fleet are hybrid vehicles and they have 24/7 dispatch live support. Book online here or download their mobile app.
Yellow Cab – Available 24 hours a day and also has 37 wheelchair accessible vans you can book. Book here or through their mobile app.
4. Get a Compass Card
Now that you know your way around Vancouver's public transportation system, it's time to find out about the one card that will get you everywhere: the Compass card.
It lets you ride on the Skytrain, Seabus, West Coast Express, and Translink buses! So basically everywhere except the Seabus.
You might be thinking it's hard or that there are a lot of requirements, but that's not the case. You can actually buy a compass card online!
Let's take a look at the three types of compass cards to determine which one best suits your needs.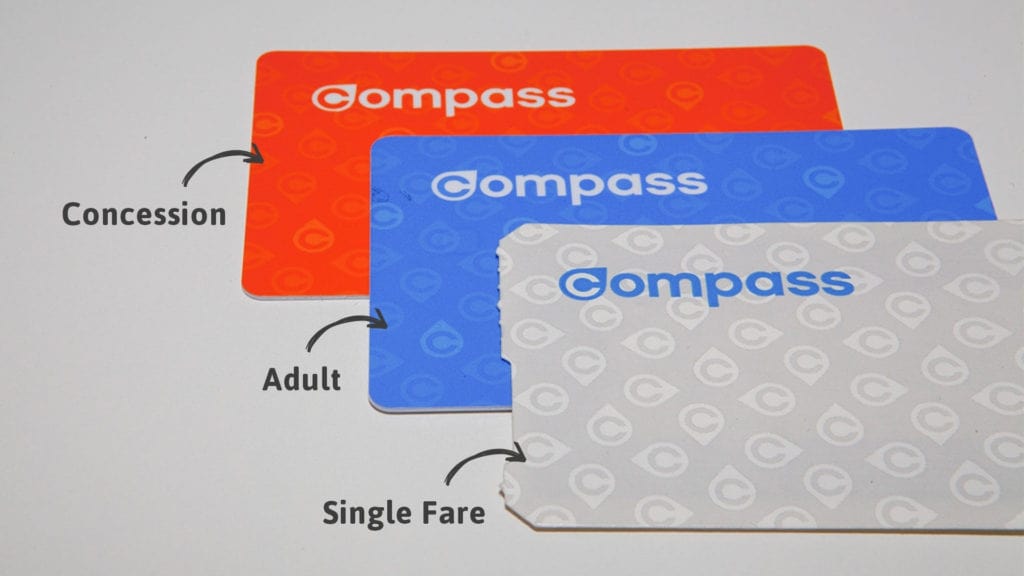 Adult Compass Card – this card can be loaded with stored value or a monthly pass, and is perfect for those who use public transportation regularly.
Concession Card – for children 5 to 13 years old, students ages 14 to 19 with a valid GoCard, and senior citizens 65 and up, as they're all eligible for discounted fares.
Compass Tickets – you can get this card from Compass Vending Machines (CVM), and it's great for those who only use public transportation occasionally, as it allows for single-ride fares or a pack of 10 tickets at a discounted price.
| TYPE OF PASS | Category | 1 - Zone | 2 - Zone | 3 - Zone |
| --- | --- | --- | --- | --- |
| Monthly Pass | Adult | CAD 102.55 | CAD 137.10 | CAD 185.20 |
| Day Pass | Adult | CAD 11 | CAD 11 | CAD 11 |
| Monthly Pass | Concession | | | CAD 58.60 |
Data from Translink via https://www.translink.ca/
5. Choose a Neighborhood near the Skytrain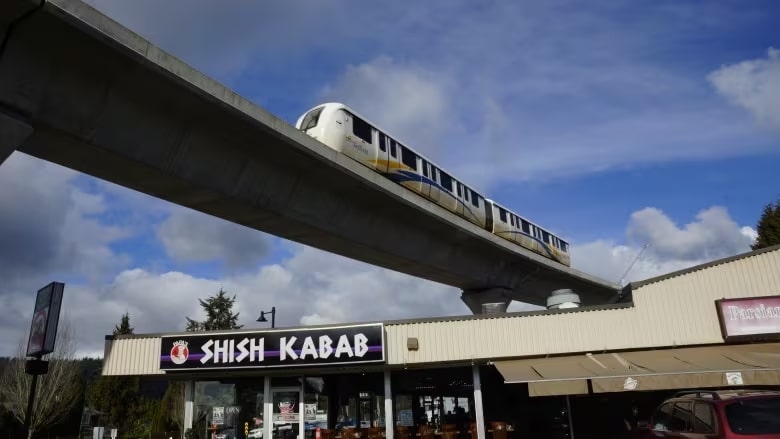 If you're moving here, we think it's wise to choose a neighborhood near one of the Skytrain stations.
Why? Well, it's going to save you a lot of money on the commute, you can travel quickly, and you'll have easy access to all the major attractions in the city.
Neighborhoods near Skytrain Stations in Vancouver
Golden Village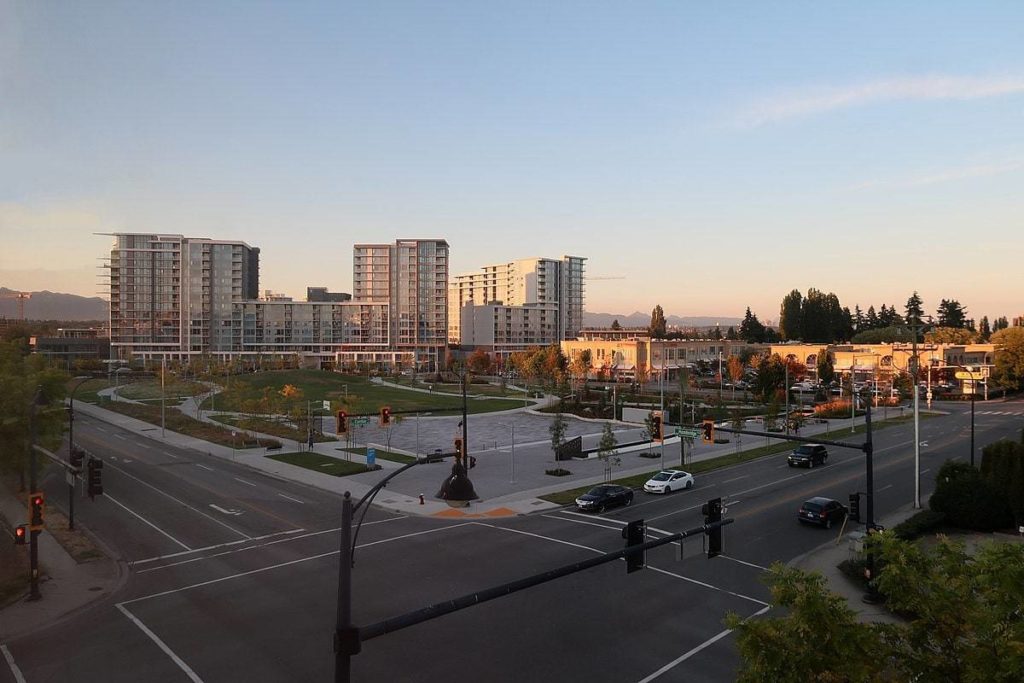 Golden Village is nearby Aberdeen Station, which is where the Skytrain's Canada Line stops. There's a lot, and we mean, a lot, of Asian-themed shopping malls here and it's actually ranked as one of the happiest neighborhoods in British Columbia.

Downtown Coquitlam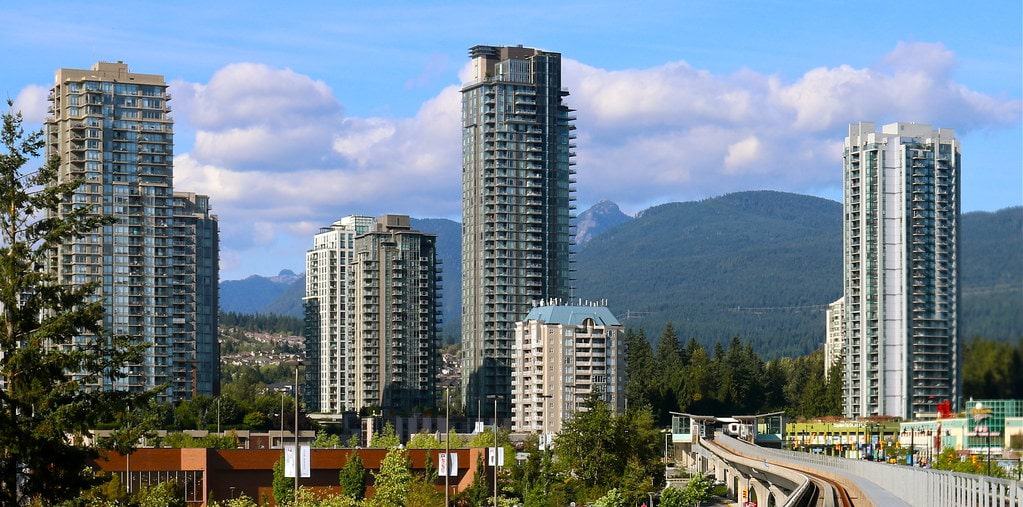 This neighborhood is near the Lincoln SkyTrain station on Pinetree Way. It has an elevated terminal that gives commuters access to the Millennium Line. If you're considering moving here, expect a mix of commercial and residential buildings.

East Vancouver
East Vancouver is where you can find Commercial Drive, Mount Pleasant, Champlain Heights, and many more. This area is home to the famous Commercial-Broadway rail station, where a lot of people commute to and from work every day.
This area has a diverse mix of restaurants, clothing stores, grocery shops, and they even host various art festivals such as The Vancouver Mural Festival.
Ultimately, it all comes down to your preferences on which Vancouver neighborhood you should live in. Regardless of your choice, there are plenty of areas in the city that offer a unique experience and cater to different lifestyles.

6. Buy Good Quality Walking Shoes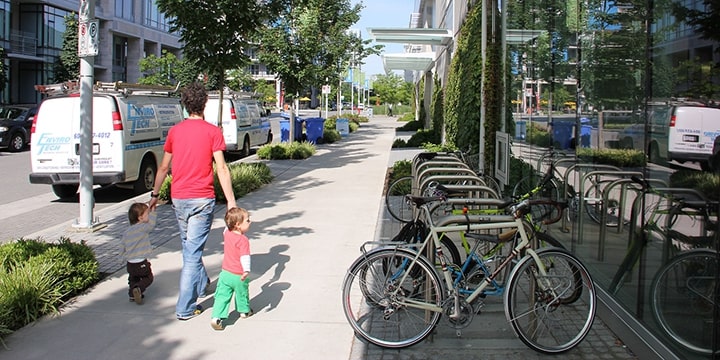 We're sure you've heard about this, but just in case you haven't, Vancouver is an extremely walkable city. In fact, it got a Walk Score® of 79.8, making it the most walkable city in Canada, according to Redfin.
Well, that's why we highly recommend you get good quality walking shoes because walking will be your primary mode of transportation in this city, and you don't want to be caught with uncomfortable shoes that give you callouses.
If you want our advice, we highly recommend you get a good pair of boots and here are a few places where you can get them:
Dayton Boots – you can find this local boot shop along Hastings Street and they offer durable handcrafted leather boots for men and women.
Love Jules – local boot manufacturer that provides made-to-order boots that are handcrafted using locally sourced items.
The RIGHT Shoe – wide variety of footwear, from walking shoes to boots to all-terrain shoes.
7. Invest on a Good Umbrella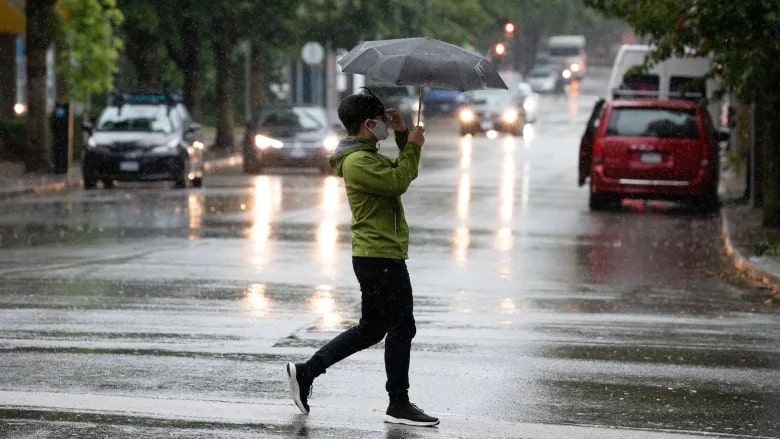 You're probably aware that Vancouver gets an average of 160 days of rain every year. In fact, it ranks as the 9th rainiest city in Canada, so it's only reasonable that you invest in a good umbrella.
An umbrella is a definite must-have in your rainy day arsenal, so here's a few of our recommendations.
UmbraCity Inc. – this company provides a citywide umbrella access where you rent an umbrella and return it at any of their kiosks. Sign up here to view their pricing.
Vancouver Umbrella – produces made-to-order rain umbrellas where you can customize the color, size, and design. Take a look at their products here.
Vancouver Art Gallery – believe it or not, this art gallery sells unique umbrellas from lightweight to wind-tested umbrellas that can withstand 55 mph of winds.
But don't worry, there are still plenty of things to do in Vancouver when it rains. All we're saying is, it's a good idea to have a durable umbrella to take with you during your rainy adventures.
8. See the City's Famous Landmarks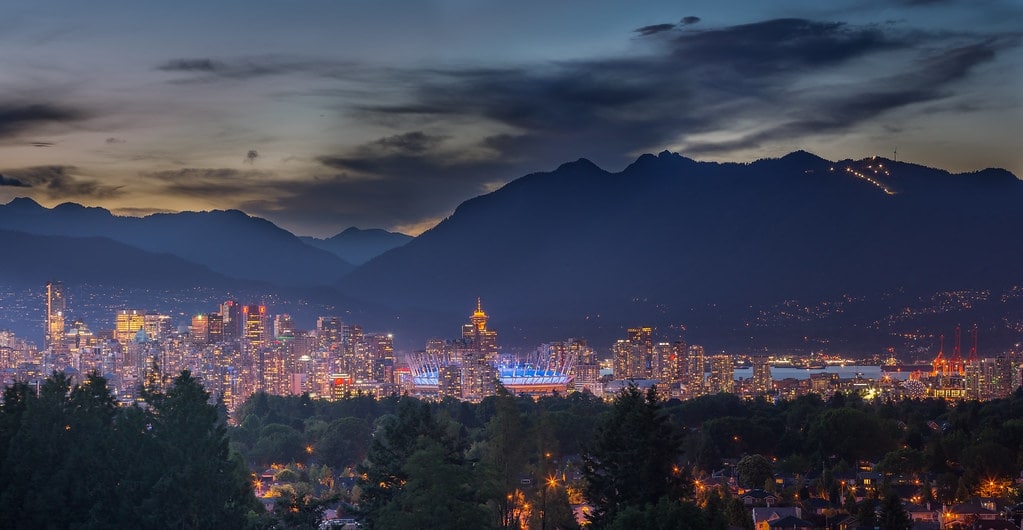 Since you're a transitioning Vancouverite, it's vital for you to explore the city's must-see attractions. You might be surprised to learn how many landmarks Vancouver actually has, given its abundance of nature, water, and mountains.

I mean, the city has pretty much everything, from the famous Kitsilano beach and the towering Grouse Mountain, not to mention the iconic Stanley Park and Granville Island.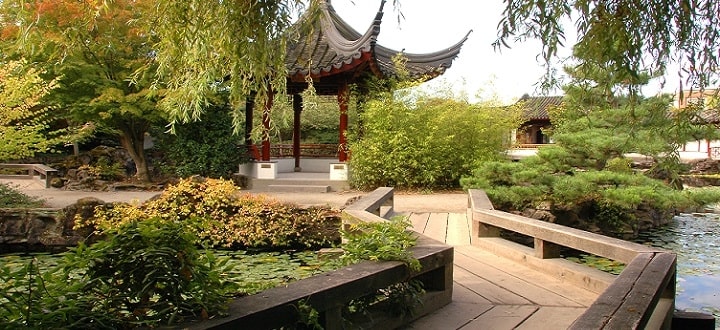 You can also visit lesser-known attractions of the city, such as the Dr. Sun Yat-Sen Classical Chinese Garden or the Museum of Anthropology at UBC, for a unique and immersive experience.
9. Learn How to Ride a Bike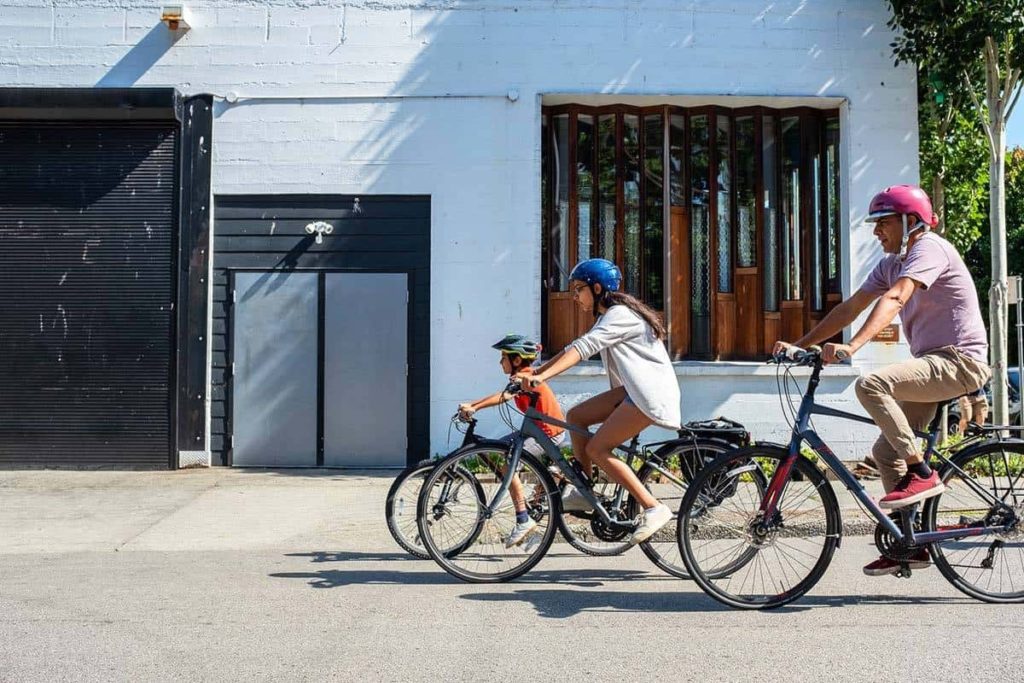 Did we mention that Vancouver has a bike sharing system? Yep, it's called Mobi! It's pretty impressive, really.
They have over 1,500 bikes and 200 stations spread throughout the city. It's only for one-way trips, though, so maybe you can use this for errands or short rides around the city.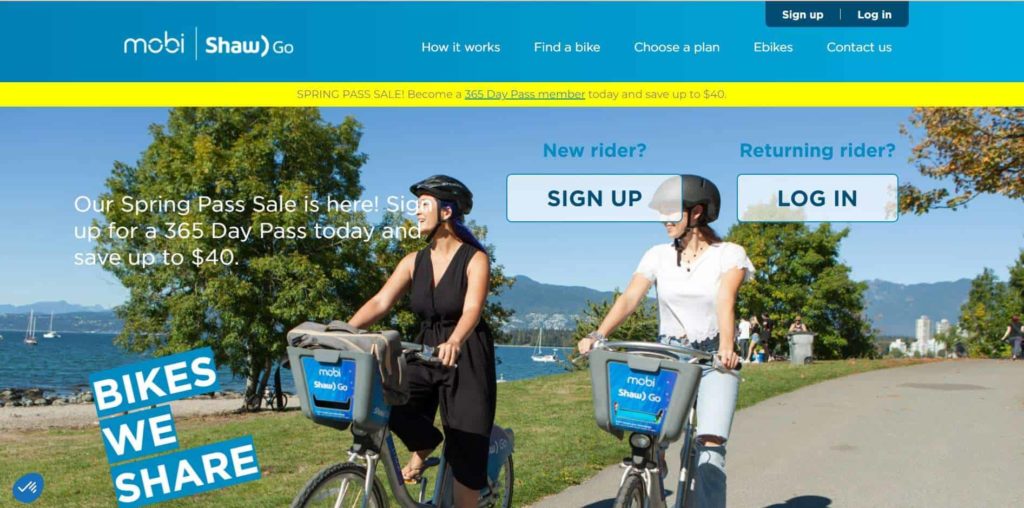 You can download the Mobi app, create an account, and choose the bike you want to rent. The app will provide you with the code to unlock the bike, and you're good to go!
Well, let's say you haven't had the chance to learn how to ride a bike, but you're really starting to consider that this option may be the most convenient way to get around the city.
First of all, there's no shame in admitting that you don't know how to ride a bike. Many people learn how to ride a bike as adults, and here are a few options on where you can learn:
Endless Biking – offers one-on-one private bike lessons and progression sessions for mountain biking. Learn more about their bike lessons here to see the rates and inclusions.
HUB Cycling – delivers cycling education from safety courses to theory and practical riding experiences. This course is perfect for beginners! Learn more about their programs here.
Ozmosis Training – for advanced bikers. This company provides premier mountain biking coaching and guiding. Perfect course for exploring city streets and mountains.
10. Vancouver is an outdoorsy place
If you're moving to Vancouver, you better stock up on sunscreen because you'll be spending most of your time outside basking in the natural beauty that surrounds you!
Even if you're more of an indoor person, I guarantee you'll be tempted to explore the wonders of Stanley Park. It's not just a hub for recreational activities, but also a perfect spot for peaceful walks that'll calm your mind and soothe your soul.
And let's not forget about the other amazing parks like Queen Elizabeth Park, Pacific Spirit Regional Park, and Lynn Canyon Park that are just waiting for you to explore and make unforgettable memories.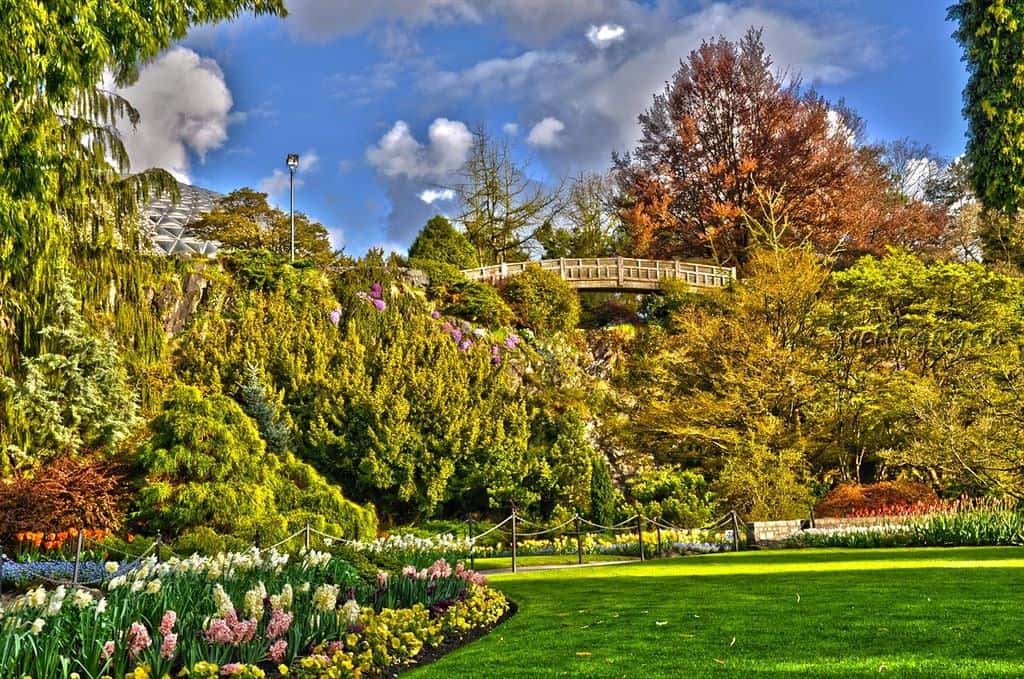 If you're a beach bum, then Kitsilano Beach is a must-visit. There's so much to do there like swimming, sunbathing, paddleboarding, and even beach volleyball if you're feeling competitive.
And if you're up for some mountain adventure, Vancouver's got your back with popular hiking spots like the Grouse Grind at Grouse Mountain, the Stawamus Chief, and Lions.
11. Healthy living is a big deal here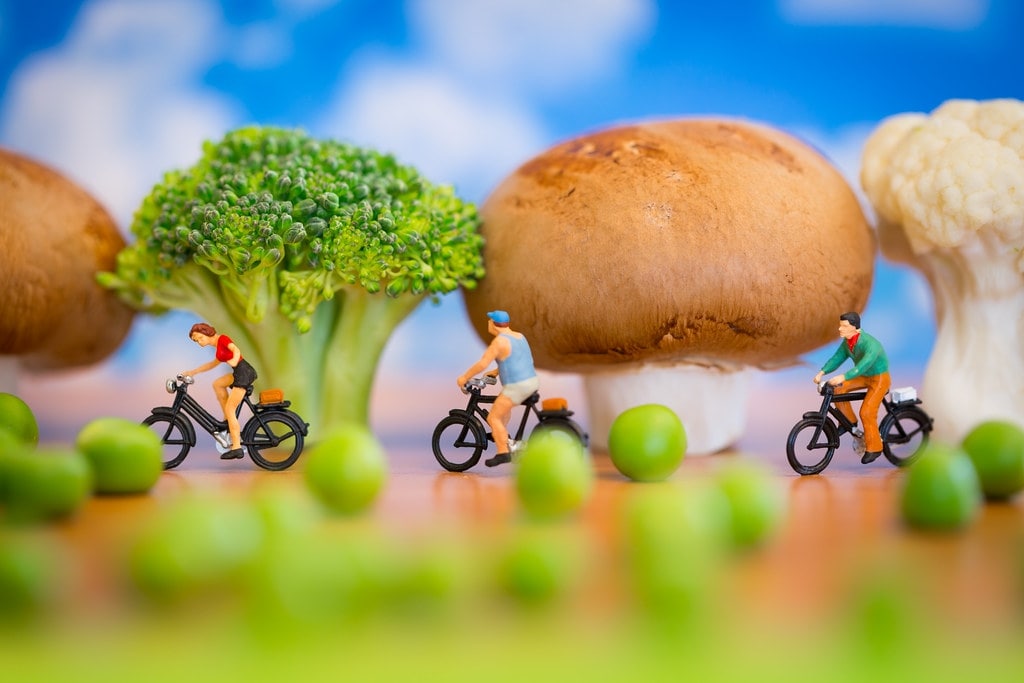 First of all, congrats on moving to a city that takes healthy eating seriously. Don't worry, we won't judge if you indulge in a few poutine fries before you make the switch to kale salads.
But we want to let you know that Vancouver takes its healthy lifestyle seriously. In fact, it's been ranked 10th in the world for healthy living, based on a study from the Healthy Lifestyle Cities Report 2021.
The city even has a "healthy city" strategy where they work with organizations to provide sustainable food systems for its residents.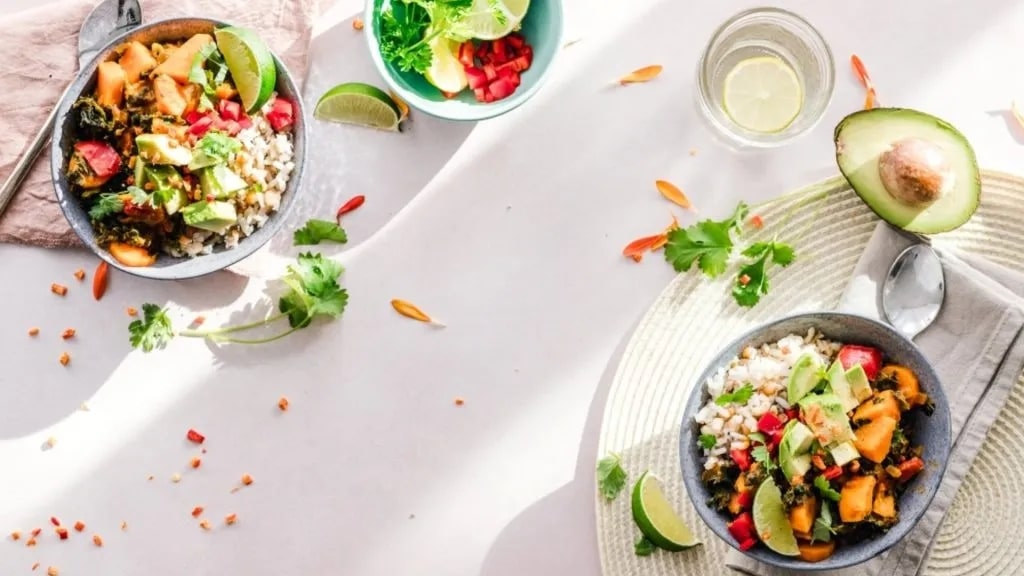 That's why it's no wonder that there are plenty of restaurants that cater to different dietary options, including vegan, vegetarian, gluten-free, non-dairy, and many more.
But if you plan to get ready-made meals, here are a few stores to get you started:
You'll also find that there's several farmers markets throughout the city, where you can find fresh, locally grown produce, and other healthy options.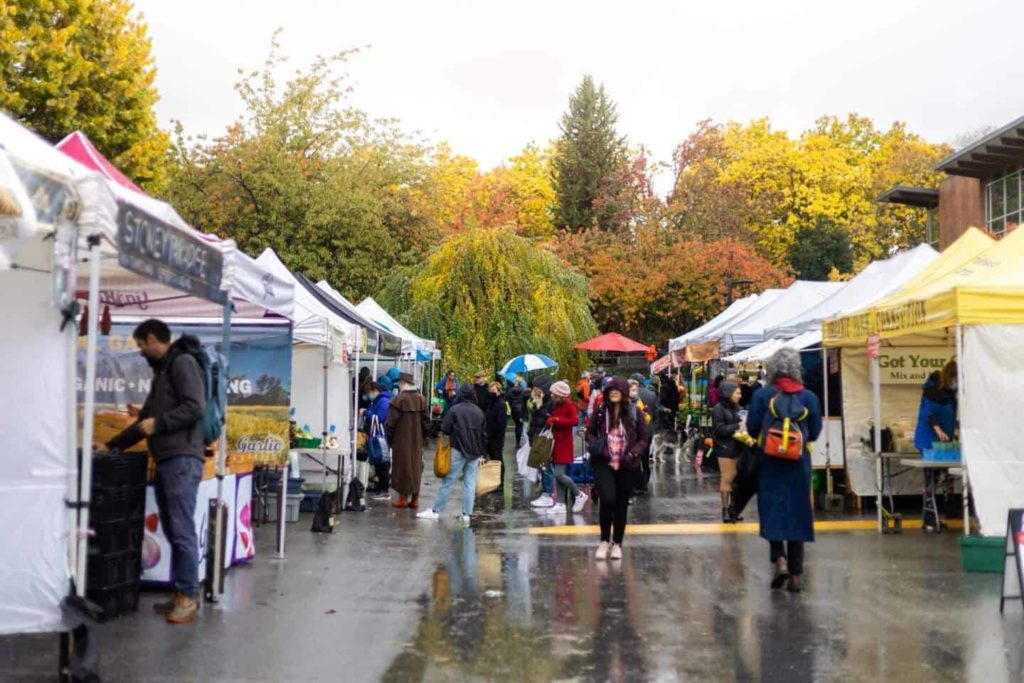 These include the Kitsilano Farmers Market, the Trout Lake Farmers Market, and the Main Street Farmers Market.
12. Triple check before buying a house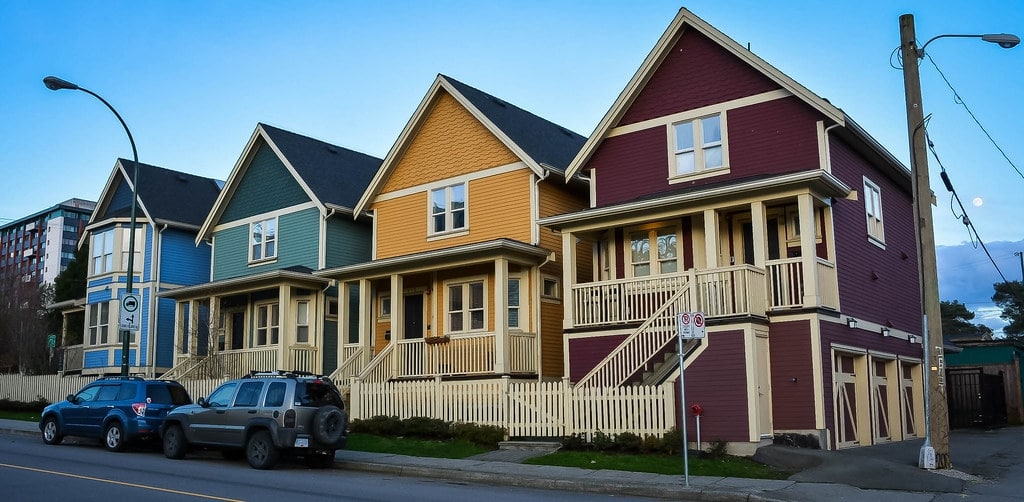 We're going to tell you this right off the bat. Vancouver's housing market is very much in demand, so you're going to have to spend a hefty sum if you're planning to buy a house.
Because of this, scammers are on the prowl for unsuspecting buyers. That's why it's a wise idea to do your research, get everything in writing, and work with a reputable real estate agent. Here are a few tips if you're planning to buy a house in Vancouver:
Find a real estate agent with a good track record who is employed by a well-respected company. These professionals will guide you through the buying process and spot any red flags.
Do extensive research before making any deposits or down payments. Research the property, the seller, and the neighborhood. Check for any red flags like foreclosures, liens, or criminal activity.
Get all agreements and contracts in writing, because as much as we'd like to say that verbal agreements are binding, they often aren't enough for your peace of mind.
Pay using secure payment methods like wire transfers or certified checks. Avoid paying in cash or using unsecured payment methods.
By doing this, you can avoid falling victim to a scam. Remember to triple-check everything before making that down payment or deposit.
13. File your taxes on time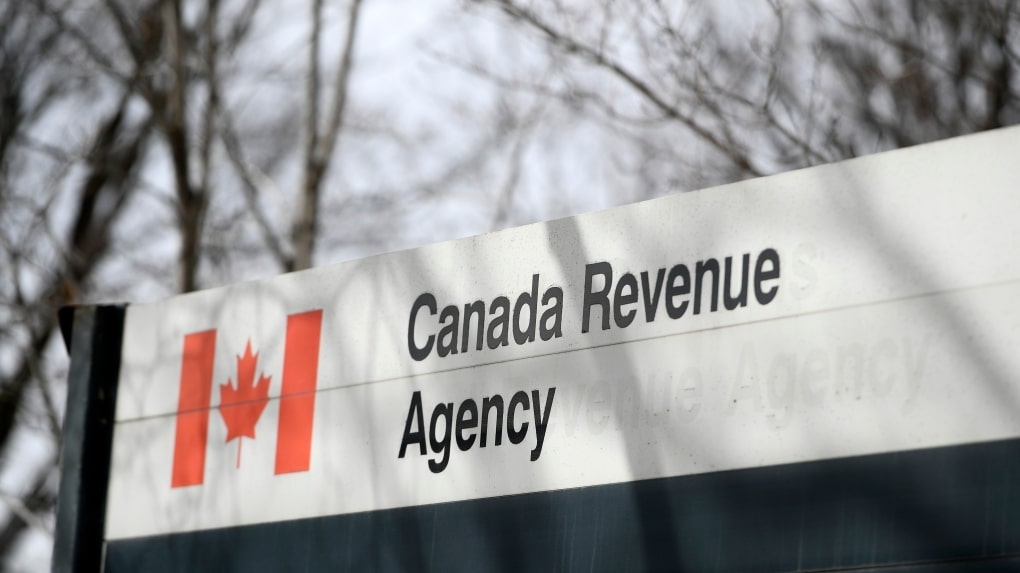 We know this is not a fun topic, but hey, you'll need to know how to file your taxes once you're settled in Vancouver. So, the basic personal amount in British Columbia in 2022 is CAD 11,302.
Canadian taxes are progressive. Simply put, the more you earn, the more tax you must pay. Check out the table below for BC's tax rates and personal income tax brackets.
| 2022 Taxable Income | Tax Rates |
| --- | --- |
| Up to CAD 43,070 | 5.06% |
| CAD 43,070.01 up to 86,141 | 7.70% |
| CAD 86,141.01 up to 98,901 | 10.50% |
| CAD 98,901.01 up to 120,094 | 12.29% |
| CAD 120,094.01 up to 162,832 | 14.70% |
| CAD 162,832.02 up to 227,091 | 16.80% |
| CAD 227,091 above | 20.50% |
Data from Working holiday in Canada via https://workingholidayincanada.com/
The deadline for filing your tax return and paying any balance of tax due is usually April 30th of the following tax year. It's best to file early, though, so you can avoid the deadline rush.
14. Vancouver's public school system is pretty awesome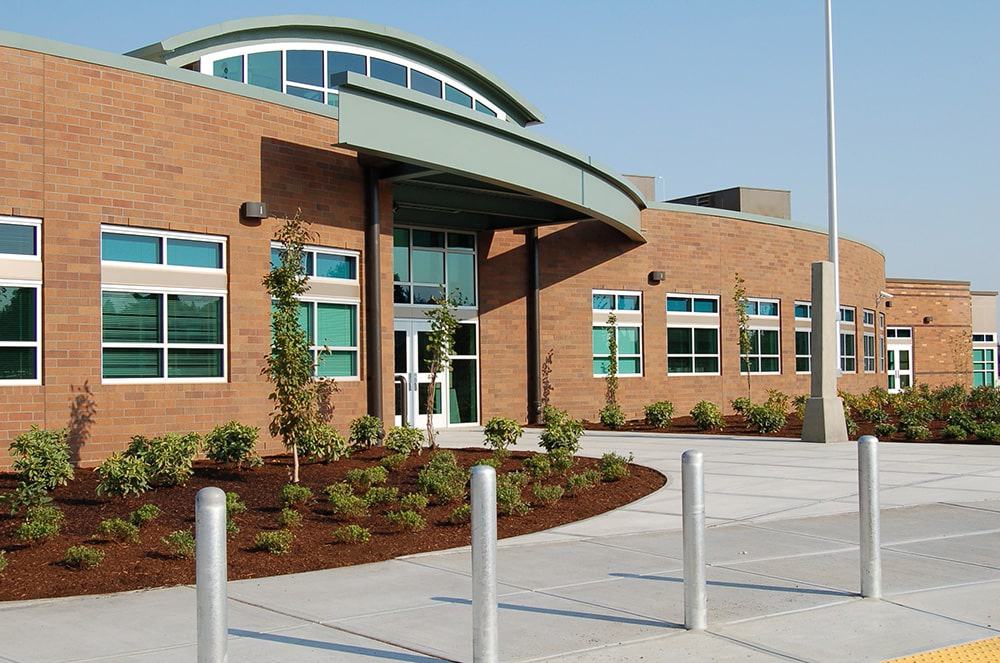 We're not sure how it goes in other places, but Vancouver's public school system is well-known for being universal and well-funded. Why? Because the city has many programs available for students of all backgrounds and abilities.
You'll also appreciate the fact that Vancouver public schools are diverse, meaning students from different cultural and socio-economic backgrounds attend the same schools.
| STUDENT CHARACTERISTICS | PERCENTAGE |
| --- | --- |
| Minority student population | 45.7% |
| Number of different languages spoken by students | 100 |
| Students qualifying as low income | 48.8% |
| Students receiving special education services | 14.1% |
| Students in grades 1-5 receiving Highly Capable services | 400 |
| Students enrolled in K-12 language programs | 3,700 |
Data from VPS via https://vansd.org/fast-facts/
It's also well-funded, so students have access to useful resources such as updated technology, library materials, and extracurricular activities (all available on their website). Pretty awesome, right?
The Vancouver School Board is responsible for all these things, and they oversee all the city's public schools. You'll find that they're dedicated to ensuring that all students have equal access to a high-quality education, regardless of their background.
15. Film crews are common throughout the streets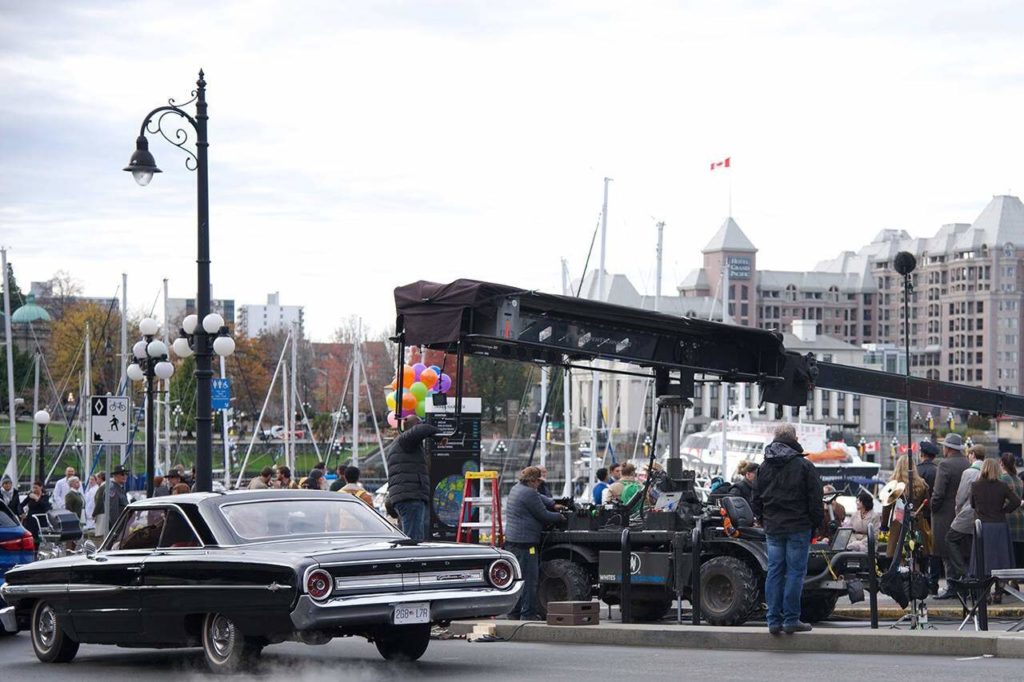 Vancouver is known as the "Hollywood of the North", so don't be surprised when you see film crews scattered throughout the streets. It's a popular destination for movie and television productions.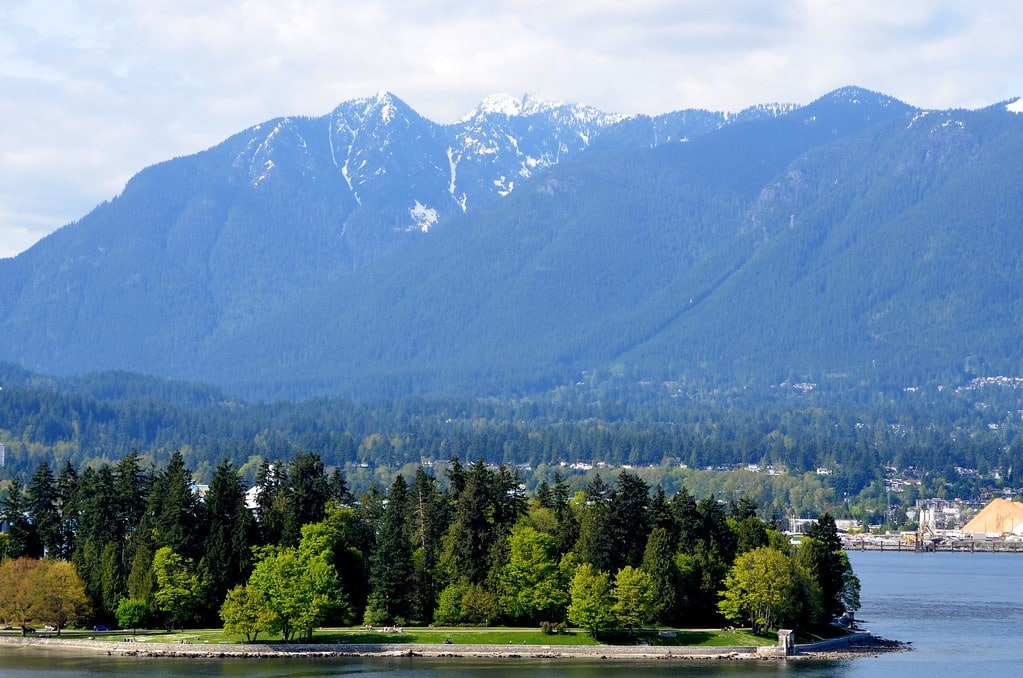 But why is Vancouver such a popular filming location? For starters, the city has an abundance of natural landscapes and stunning natural scenery.
Secondly, the city's natural beauty makes for incredible backdrops for any scene. And let's not forget about the dependable tax incentives and convenient time zone.
Many shows and movies are filmed in Vancouver, such as Riverdale, Midnight Mass, Supernatural, Deadpool, and the Adam Project.
Not only is the film industry a source of entertainment, but it's also a major contributor to Vancouver's economy.
According to the Vancouver Economic Commission, the film and television industries generate over CAD 3 billion in economic activity for the city each year. So don't be surprised if you see a film crew while you're out and about in Vancouver!
FAQs about Moving to Vancouver