Is Public Transit Good in Vancouver?
Vancouver has a great public transportation system that has made it easier for residents to get around the city without a car. Public transit fares are relatively affordable, making it the best way to get around the city.
Whether you're a first-time visitor, or an avid traveler looking for some inspiration, we'll help you navigate our public transportation system.
How Much Is Public Transportation in Vancouver
In Vancouver, public transportation is an essential part of daily life. It's a good thing that public transportation in the city is both convenient and reasonably priced.
The Skytrain, a fully automated rapid transit system that provides fast travel, is the most expensive mode of public transportation in Vancouver on average. A Skytrain ticket should cost between CAD 2.05 and 8.65.
In the table below, we've listed down the modes of transportation in Vancouver and their average estimated cost.
| MODE OF TRANSPORTATION | AVERAGE ESTIMATED COST |
| --- | --- |
| SkyTrain | CAD 2.05 - 8.65 |
| TransLink Buses | CAD 8.45 - 10.75 |
| Greyhound | CAD 14 - 242 |
| HandyDART | CAD 2.05 - 102.55 |
| SeaBus | CAD 2 - 5.90 |
| West Coast Express | CAD 4 - 38.25 |
| Aquabus | CAD 40 - 380 |
| Taxi | CAD 3.35 - 30 |
How to Pay for Public Transportation in Vancouver
Vancouver's Public Transportation System accepts numerous contactless modes of payment. This includes Visa and Mastercard credit cards and Apple Pay, Google Pay, and Samsung Pay.
If you prefer paying cash, it's important to note that you can only pay cash on bus services only.
If you intend to stay for an extended period of time and plan to use public transportation in Vancouver, you should consider purchasing a Compass Card.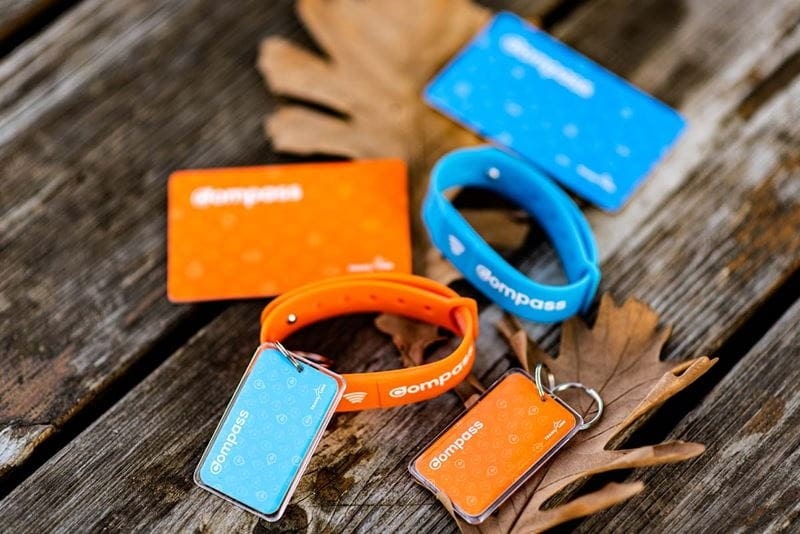 Compass cards are reloadable fare cards that can be used on any mode of public transportation in the city, including the Skytrain, bus, Seabus, and others.
When you enter public transit, simply tap your compass card on the card reader, and the fare will automatically be deducted from your card. Day and monthly passes are available for Compass Cards.
In the table below, we've listed the rates of monthly and day passes for different zones.
| TYPE OF PASS | Category | 1 - Zone | 2 - Zone | 3 - Zone |
| --- | --- | --- | --- | --- |
| Monthly Pass | Adult | CAD 102.55 | CAD 137.10 | CAD 185.20 |
| Day Pass | Adult | CAD 11 | CAD 11 | CAD 11 |
Data from Translink via https://www.translink.ca/transit-fares/pricing-and-fare-zones
Modes of Public Transportation in Vancouver
1. SkyTrain
The SkyTrain is a fully automated public transportation system with three lines serving Downtown Vancouver, East Vancouver, and the Vancouver International Airport (YVR).
The name "Skytrain" was given because the Expo line runs on an elevated railway track outside of downtown Vancouver, providing unobstructed views of the city.
This train system employs a moving-block automatic train control and has an alarm installed throughout to detect intrusions.
Check out Skytrain schedules on their website to learn more.

2. TransLink Buses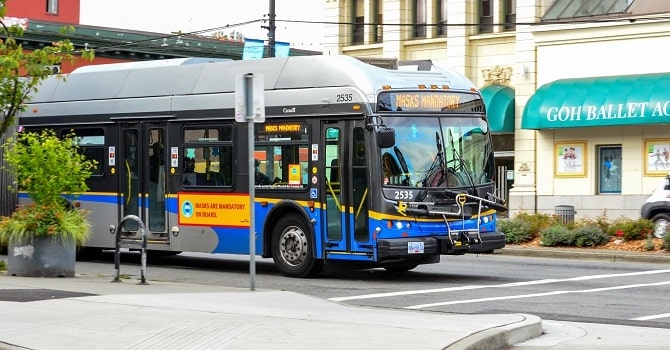 TransLink is Vancouver's public transportation authority and is in charge of operating buses, SkyTrains, and SeaBuses in the city. The system is reliable and efficient, making it a great way to get around Vancouver.
There are many different types of buses that operate in Vancouver, including express buses, local buses, community shuttle buses, and night buses.
The express bus, also known as "RapidBus," is a high-capacity express bus service that makes 10 stops between Park Royal and Phibbs Exchange.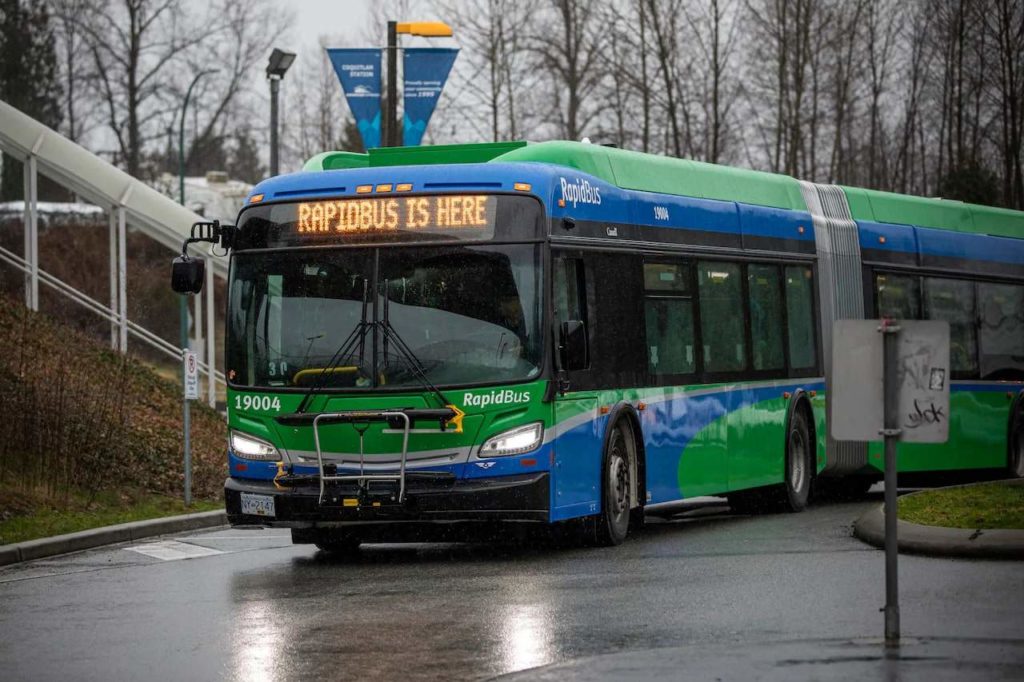 The Vancouver RapidBus is at least 20% faster than local buses because it makes fewer stops, making it ideal for passengers in a hurry.
Local buses and community shuttle buses, on the other hand, transport fewer passengers throughout the day to specific areas of the city. Visit their website for a more thorough bus transit map.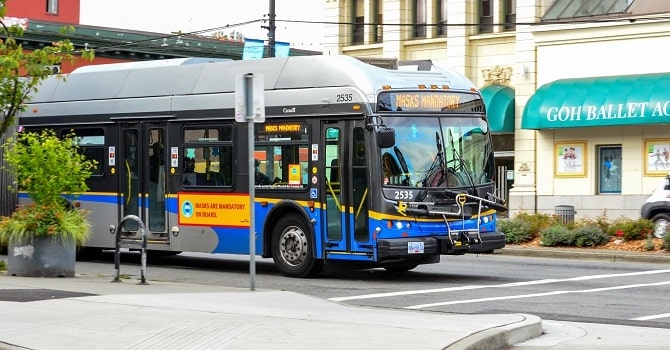 Now, if you travel during late hours or work overtime, the Vancouver NightBus is the best option for you.
This late-night bus service operates between 9 p.m. and 5 a.m. and provides multiple stops in downtown Vancouver, including Granville Street, Burrard Street, and Georgia Street.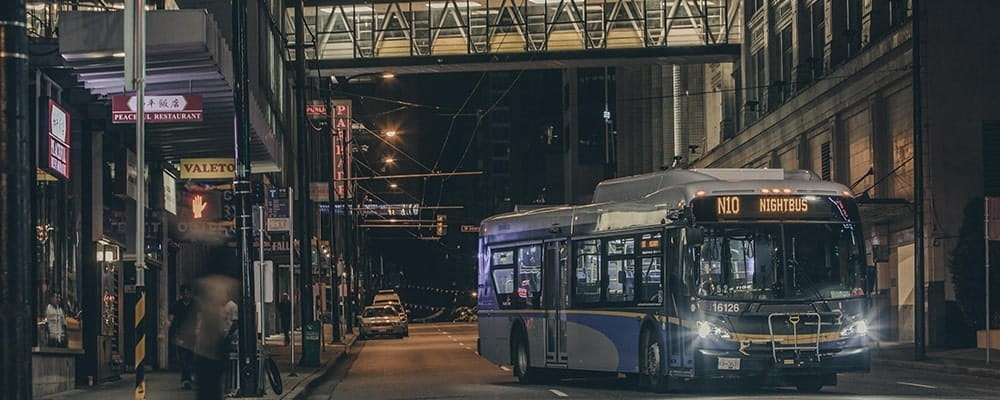 You can use the TransLink website or app to plan your trip and find out which bus will take you where you need to go.
Payments for bus fare can be made with cash, coins, or a Compass Card. Compass Cards can be purchased at any SkyTrain or SeaBus station, as well as some retail locations. You can also load money onto your Compass Card online.

3. HandyDART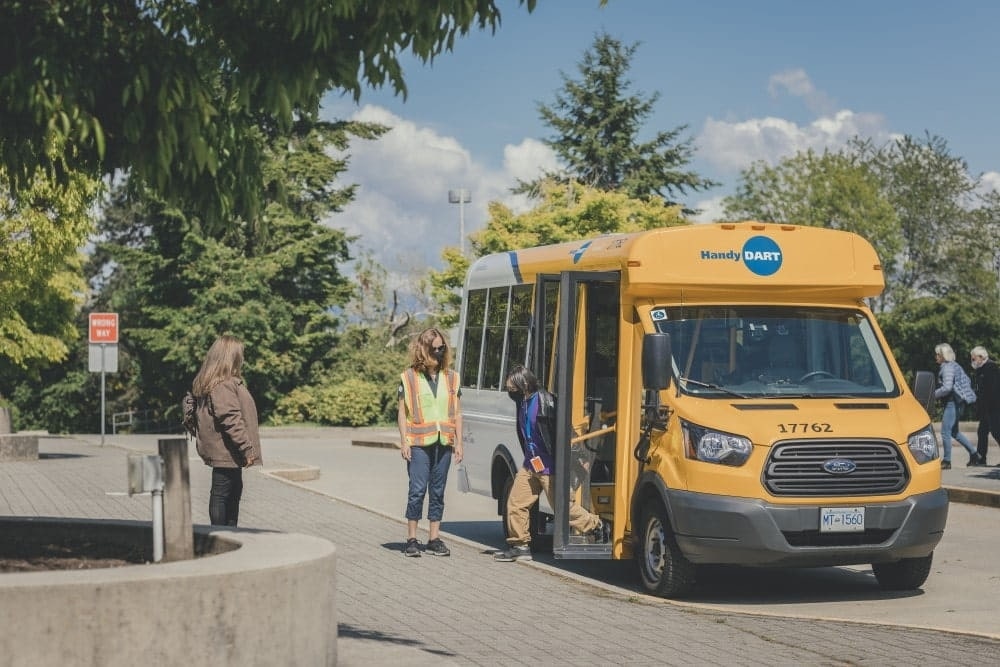 HandyDART is a ride-sharing service for people with disabilities who are not able to use regular public transit.
This service is door-to-door, and reservations can be made up to two weeks in advance. HandyDART operates within Metro Vancouver such as Vancouver, North Vancouver, West Vancouver, Burnaby, Richmond, Surrey, White Rock, and the Fraser Valley.
If you want to apply to HandyDART and HandyCard programs, check out this link to fill up an application.

4. SeaBus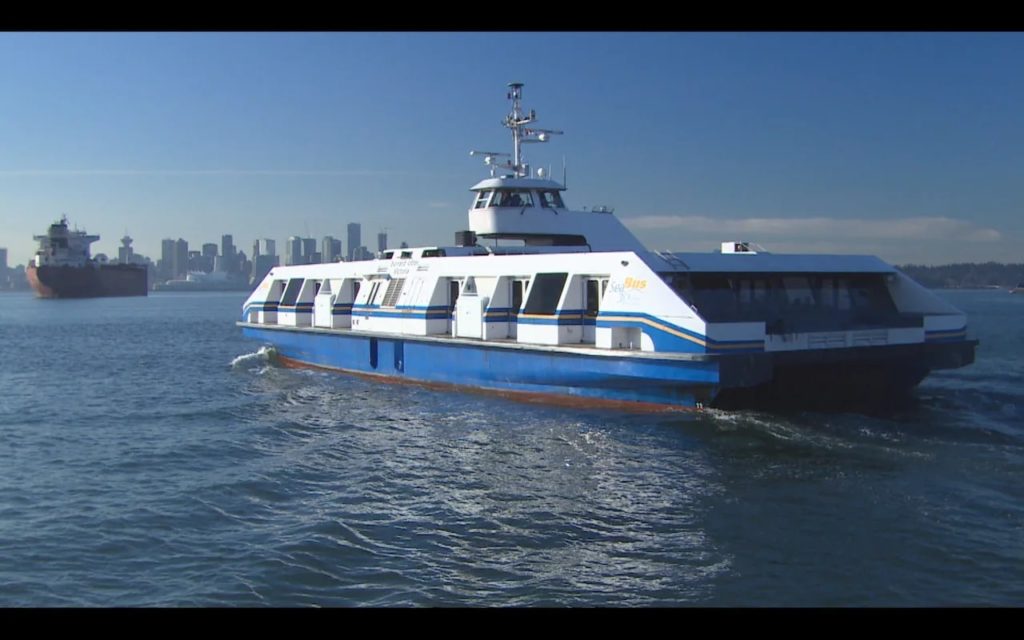 The SeaBus is a passenger-only ferry service that connects Vancouver's downtown core with the North Shore municipalities of North Vancouver and West Vancouver.
The service began in 1977 with two ferry boats, and today there are four. The SeaBus fleet carries over 3 million passengers per year and is one of the busiest ferry systems in Canada.
The SeaBus is located at the Vancouver Cruise Terminal in downtown Vancouver, and the North Shore terminals are located at Lonsdale Quay in North Vancouver and Waterfront station in West Vancouver.
The crossing takes about 12 minutes, and ferries run every 15 minutes during peak hours and every 30 minutes during off-peak hours. Check out the Seabus schedule here.

5. West Coast Express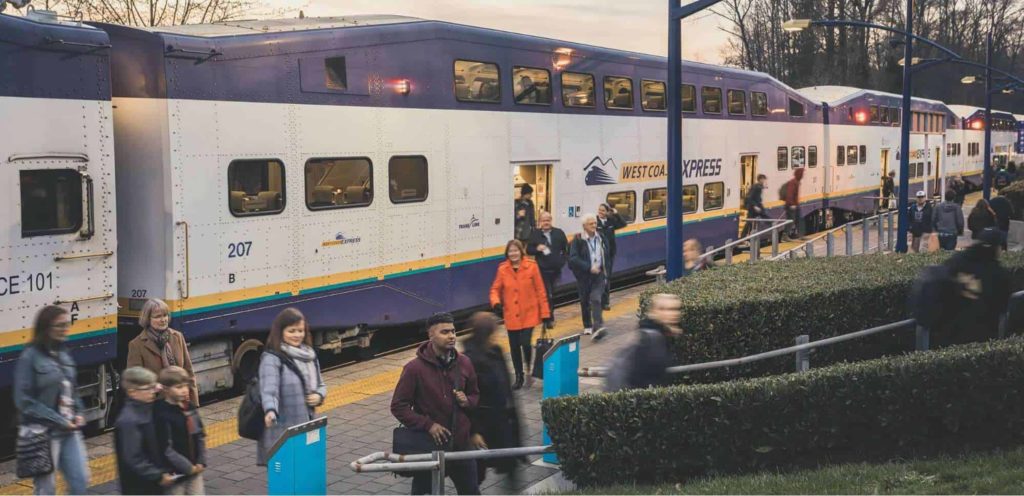 In Vancouver, the West Coast Express is a commuter rail service that runs from downtown Vancouver to Mission City in the Fraser Valley.
The service was introduced in 1995, and today it consists of five trainsets operating on weekdays during morning and afternoon rush hours. Each train set has a capacity of 400 passengers.
The West Coast Express is popular with commuters because it offers a fast and convenient way to travel between Vancouver and the Fraser Valley.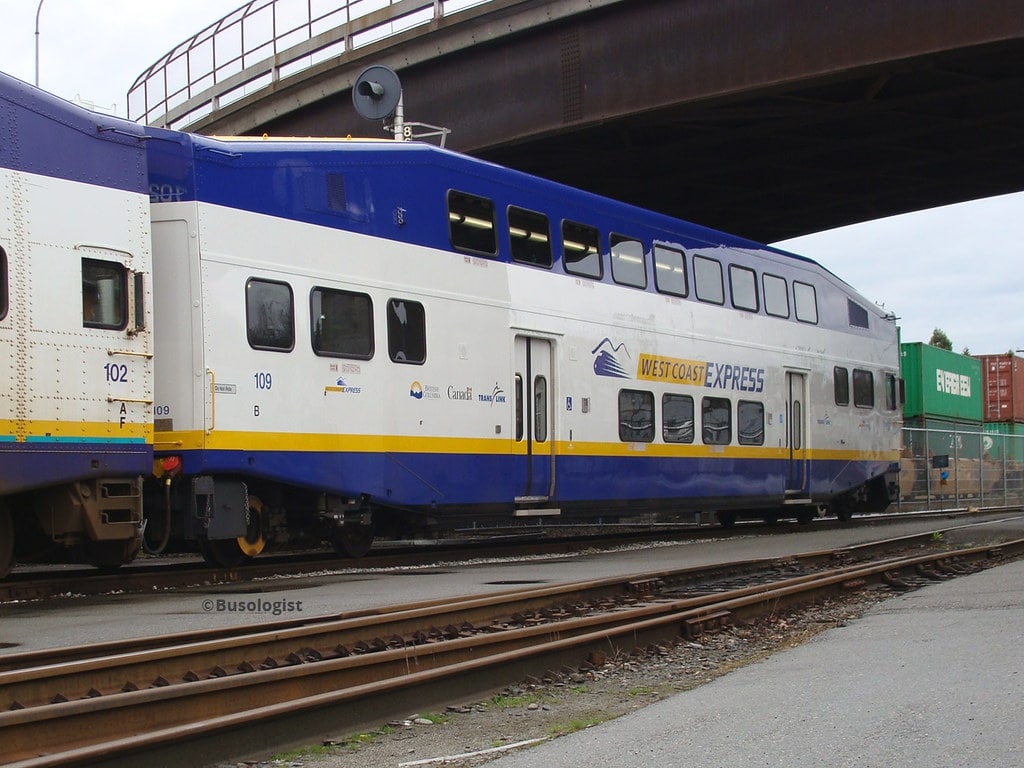 The service is particularly popular with commuters who live in the suburbs of Vancouver and work in the city. In addition, the West Coast Express provides an important link between Vancouver and its suburban communities.
There are eight stations served by the West Coast Express: Waterfront, Moody Centre, Coquitlam Central, Pitt Meadows, Maple Meadows, Port Haney, and Mission City.

6. Aquabus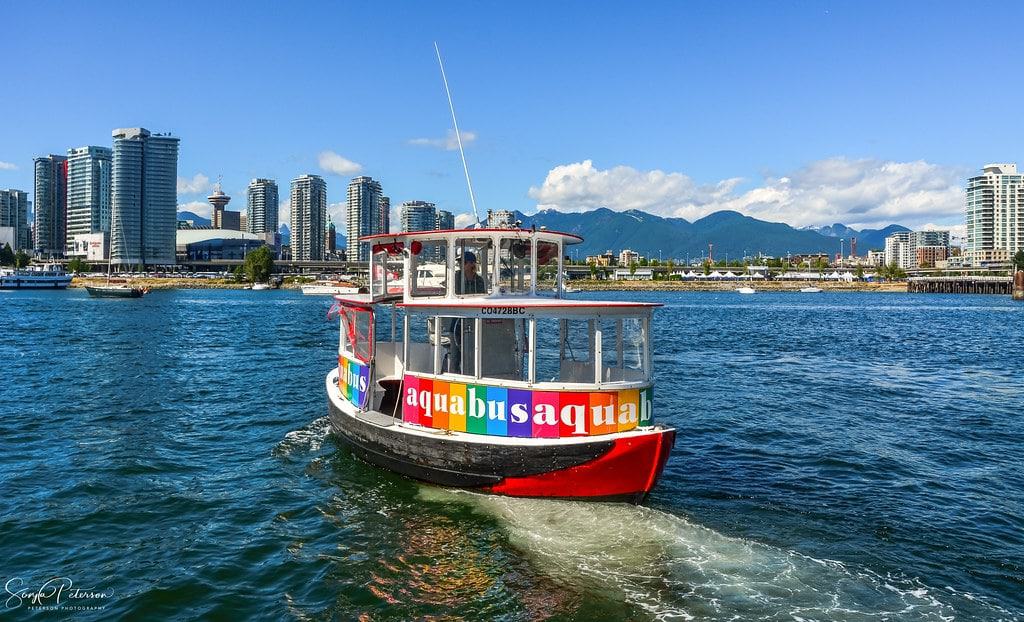 The Aquabus is a ferry system in Vancouver that runs throughout False Creek. It was established in 1986 and has been one of the most vital transportation vessels in the city.
It's a quick and easy way to get around the downtown core, as well as to access some of Vancouver's best attractions, including Granville Island, Science World, and the Olympic Village.
Aquabus boats run every ten to fifteen minutes, seven days a week, and have eight docks in total.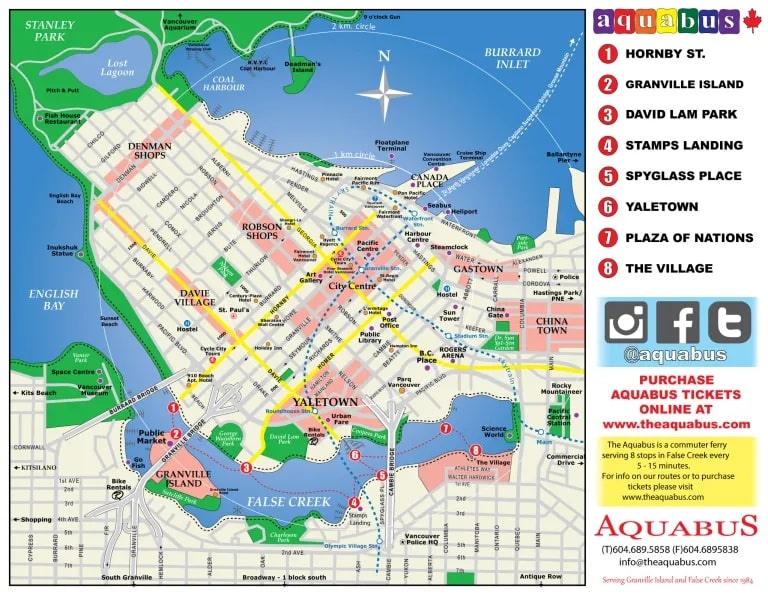 The Aquabus is also a great way to avoid traffic congestion on Vancouver's busy roads. It has a fleet of small ferries that let people see False Creek's unique beauty and many attractions from different points of view.

7. Taxi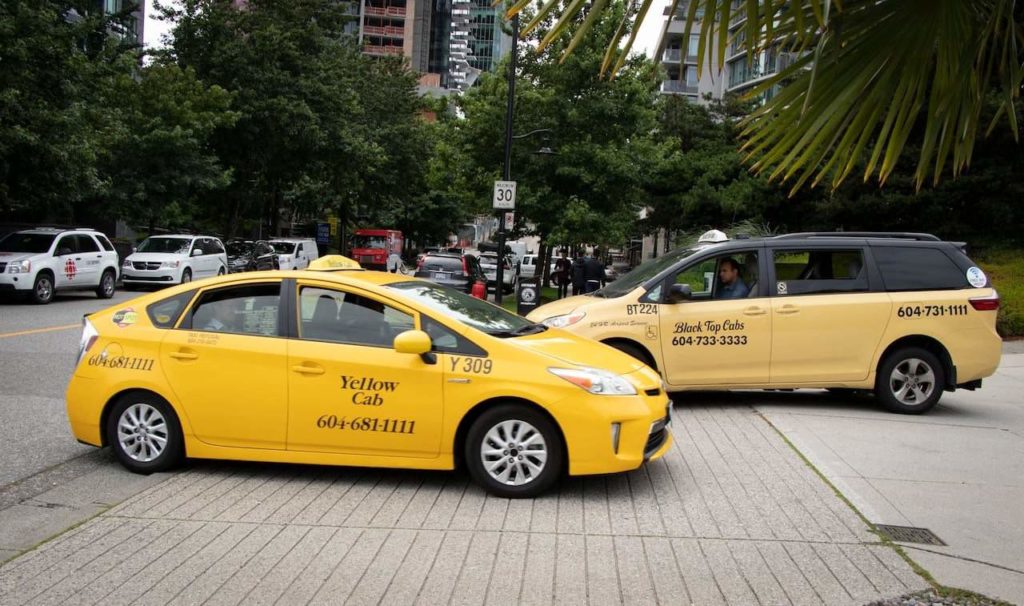 CONTACT DETAILS
Phone: 604-681-1111

604-681-2181

604-871-1111

604-683-6666

604-433-4466

OPERATING HOURS
24 hours
Taxis are a common way to get around cities, and for good reason: they're an easy way to get around.
There are many ways to get a taxi in Vancouver. This includes calling a taxi from the street, going to a taxi stand at a hotel, restaurant, or shopping mall, calling a taxi company, or booking through a mobile app.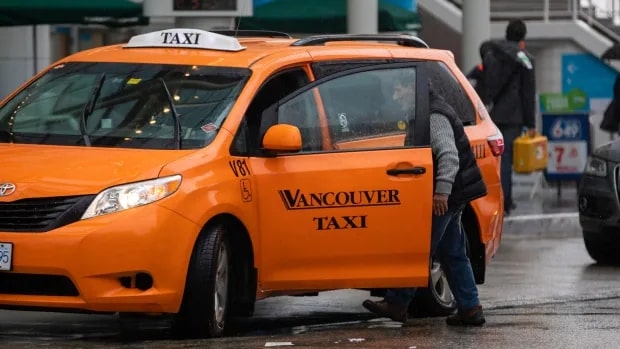 There are numerous taxi companies in Vancouver that serve the city and its surrounding areas, and each company has its own taxicab fleet and drivers. Here's a list of some of Vancouver's most popular taxi companies that operate 24/7:
Taxis in Vancouver accept nearly all forms of payment, including cash, credit, debit, corporate accounts, and in-app payments for taxis with their own mobile booking applications.

FAQs about Public Transportation in Vancouver
---
We hope this guide helped you to get the most out of Vancouver's efficient and convenient public transportation system.
Here are other related articles you may find useful to get familiar with the city: