The Best Snow Removal Services in Vancouver
Despite its mild weather and great climate, Vancouver still gets a bit of snow during the winter months. In fact, when the powder piles up it can be tough to back out of the driveway or get some work done around the house.
If you're not too keen on dusting off the old snow shovel, we've got you covered with a list of the best snow removal services in Vancouver. To help you see which service is right for you, we've also provided in-depth summaries, customer reviews, and pros & cons.
How Much Does Snow Removal Cost in Vancouver?
It should come as no surprise that the cost of snow removal depends largely on the amount of snow being moved. But with that said, the price of certain services can vary based on the type of removal equipment used and the location of the snow buildup.
To make budgeting easier, the cost table below serves to provide a general price range for basic services offered by snow removal companies:
| | |
| --- | --- |
| Service | Price range |
| Snow shoveling | $25 – $75 per hour |
| Snow blowing/throwing | $25 – $75 per hour |
| Snowplowing | $30 – $95 per visit |
| Rooftop snow removal | $250 – $500 |
| Salt application | $20 – $40 per application |
Many basic snow removal services are priced by the hour, which means longer removal sessions can end up costing quite a bit. In other cases, however, pricing can be based on different factors.
For large commercial services, clients can end up paying a flat seasonal cost as opposed to an hourly rate. During particularly heavy snow seasons, clients can also be charged per inch of snow instead of per hour of work.
The Best Snow Removal Services in Vancouver
With a basic budget in mind, it's time to see what the best snow removal services in Vancouver have to offer. Some of these companies are better suited to specific snow removal applications, so it's best to keep this in mind when choosing your service provider.
1. Great Lawns & Beyond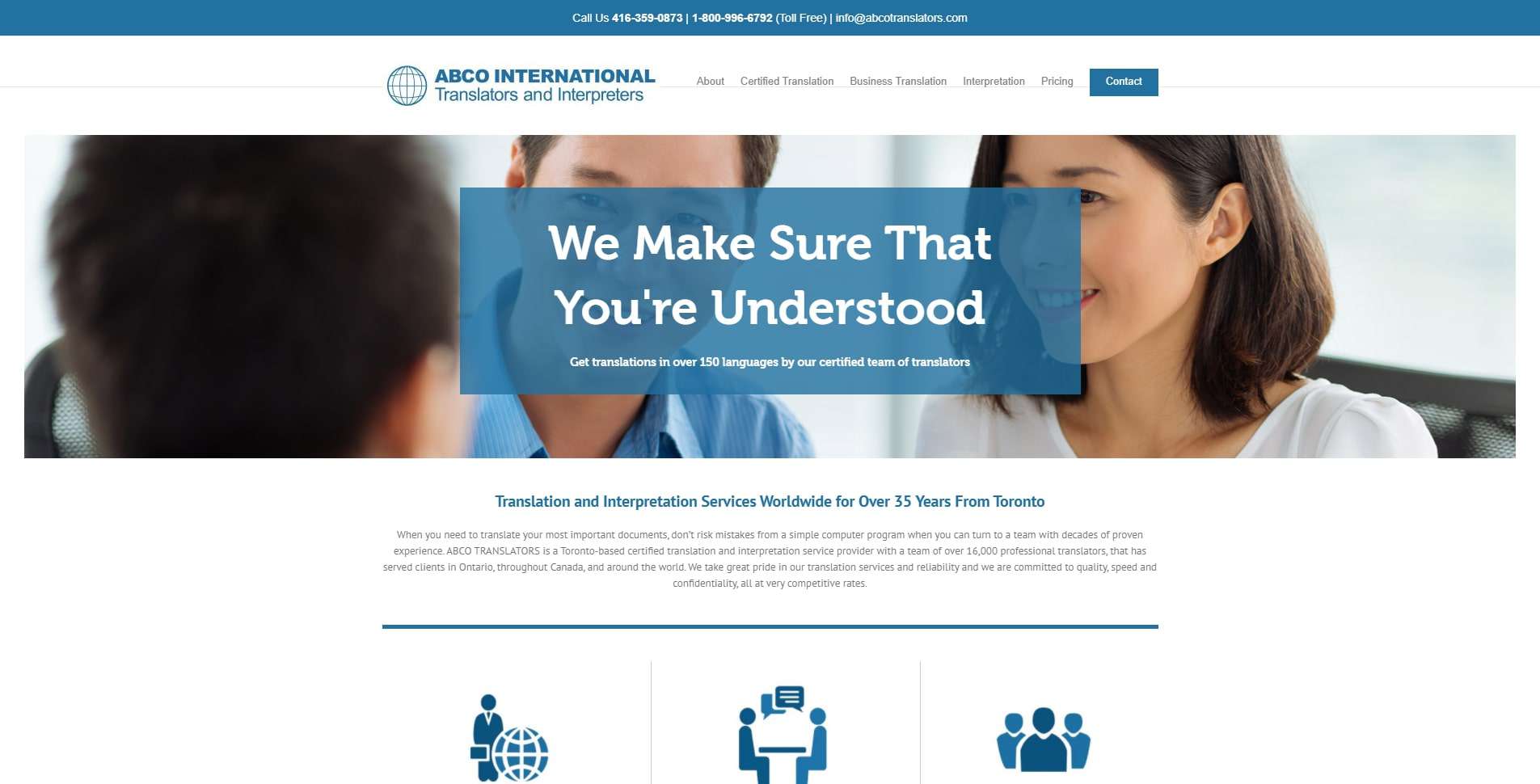 SERVICES
Snow removal
Lawn and garden
Property maintenance
Hardscaping
Irrigation
WEBSITE
http://www.lawnsbeyond.com/
ADDRESS
712 Copping St, North Vancouver, BC V7M 3G3, Canada
CONTACT DETAILS
Phone number: (778) 991- 3202
Email:

[email protected]

OPERATING HOURS
Monday: 7:30 am – 8 pm
Tuesday: 7:30 am – 8 pm
Wednesday: 7:30 am – 8 pm
Thursday: 7:30 am – 8 pm
Friday: 7:30 am – 8 pm
Saturday: 8 am – 5 pm
Sunday: 8 am – 5 pm
As their name suggests, the folks at Great Lawns & Beyond mainly focus on landscaping applications. But because it offers year-round service, this company also handles snow removal during the winter season.
Now since they are mainly a landscaping company, Great Lawns only offers basic snow removal services such as snow shoveling and salting. This means that these folks aren't necessarily the best option for commercial applications.
But, when it comes to household snow clearing many clients are extremely pleased with this company's swift, reliable service. These folks are able to offer high-quality services as a result of their experienced work teams.
With a repertoire that includes basic construction, gardening, and landscaping knowledge, this company's personnel can make quick work of most snow-covered lawns. As an extra bonus, clients can also choose to set up a regular cleaning service for any of Vancity's snow days.
Offers regular snow removal service plans
Extremely skilled personnel
Affordable service costs
Not suited to commercial applications
Offers a limited number of snow removal services
Customer Reviews
Many homeowners around Vancouver are regular customers of Great Lawns & Beyond:
"Cory and his team are great at Great Lawn's & Beyond. They are very fast and responsive. They took time out of their busy schedule and helped me with my lawn care on short notice. The staff are very polite and professional. They are skilled, well-equipped, fast and precise." – Siavash A.
"I use this company for everything. Yard work, fencing, tree topping, snow removal. They are professional and their work is guaranteed !" – Dawn H.
2. Quick SideKick
SERVICES
Gutter cleaning
Moss removal
Roof cleaning
Window cleaning
Painting
Handyman services
Yard clean up
Snow removal
Gutter repairs
Pressure washing
Home improvement
WEBSITE
https://vancouver.quicksidekick.com/
ADDRESS
711 E 6th Ave Vancouver, BC V5T 1L7 Canada
CONTACT DETAILS
Phone number: (604) 343 – 5763
Email:

[email protected]

OPERATING HOURS
Open 24 hours
Quick SideKick is a handyman service provider that caters to a wide variety of clients in both the residential and commercial sectors. With a long list of helpful services for clients to choose from, this company makes it easy to take care of a home or business at any time of the year.
Some of their services include gutter cleaning, moss removal, window cleaning, yard clean-up, and of course, snow removal. If you're pressed for time, or you'd prefer not to brave the cold winter weather, this company could be a great option for general property maintenance.
For their snow removal services, these folks handle basic shoveling, salting, and even rooftop snow removal. This is especially handy if you don't have the right equipment to safely remove snow that has built up on your roof.
This company also offers a convenient snow removal contract service that covers clients for any kind of snowfall. Instead of paying for each service visit, clients can pay a flat fee and have snow taken care of whenever it blankets their property.
Offers rooftop snow removal
Caters to both residential and commercial clients
Eco-friendly salt alternatives
24-hour service
Rooftop snow removal service is costly
Scheduling can be difficult due to a large client base
Customer Reviews
This company has helped many Vancouverites keep their property in prime condition through many snowy seasons:
"Quick Sidekick provided a great service. The technician did an amazing job! They came on the scheduled time. Performed the work professionally. Cleaned up the dirt around the house after blown out from the gutter. The technician was very nice, and explained the details of the gutter. The coordinator Asta was also very helpful to answer the billing questions. We definitely will use their service again." – Hong L.
"This is my first time using their service. The call agent was very friendly on the phone, she provided me the price quote for replacing the roof beam within 24 hour and set up the appointment in the following day. Repairman was very courteous, he replaced the roof beam and cleaned all the debris. He did a very good job. I will definitely recommend their services" – Lil W.
3. Limitless Snow Removal Company
SERVICES
Ice control
Snow removal
WEBSITE
http://www.snowlimitless.com/
ADDRESS
2966 Pheasant St Unit #2, Coquitlam, BC V3B 1A1, Canada
CONTACT DETAILS
Phone number: (604) 670 – 0591
Email:

[email protected]

OPERATING HOURS
Open 24 hours
The Limitless Snow Removal Company is a commercially oriented removal service that uses various equipment to take care of heavy snow buildup. For most commercial applications, the company makes use of heavy-duty snowplows, blowers, and throwers.
This equipment is extremely useful when clients need to get rid of large volumes of snow in a short amount of time. Business owners might find it easier and cheaper to work with this company as opposed to a smaller, manual snow removal service.
To further encourage business owners to use their services, Limitless Snow Removal offers job overviews, post-work reports, and site inspections. These extra steps help add a level of transparency to each client interaction.
Since not all snow days can be planned for, this company also provides 24-hour snow removal services. With this option, business owners can have built-up snow taken care of without having to close up or alter their business hours.
Great for businesses
Uses heavy-duty snow removal equipment
Ideal for dealing with heavy snowfall
Does not offer residential services
Heavy-duty equipment increases service costs
Customer Reviews
If you happen to own a large business, this company may be a good solution for handling heavy snowfall in the colder months:
"These guys demonstrated great work ethics and quality. Pricewise they were very competitive in comparison to most companies in the Lower Mainland" – Lisa F.
"I will definitely recommend their services to all our neighboring buildings. We didn't have any problems with them" – Harry E.
4. Bur-Han Garden and Lawn Care Landscapers 
SERVICES
Snow removal
Lawn cutting and edging
Landscaping/installations
WEBSITE
https://bur-han.ca/
ADDRESS
2110 Front St, North Vancouver, BC V7H 1A3, Canada
CONTACT DETAILS
Phone number: (604) 706 – 1362
Fax: (855) 286 – 8285
Email:

[email protected]

OPERATING HOURS
Monday: 8:30 am – 4:30 pm
Tuesday: 8:30 am – 4:30 pm
Wednesday: 8:30 am – 4:30 pm
Thursday: 8:30 am – 4:30 pm
Friday: 8:30 am – 4:30 pm
Saturday: closed
Sunday: closed
Bur-Han is a sizable landscaping company that offers various commercial snow removal services. These services include salt application, hand shoveling, snow blowing, and snowplowing.
Most of this company's clients consist of property managers, commercial strata owners, and various businesses around Vancity. With an abundance of both manual snow removal services and heavy-duty equipment, these folks can be a good fit for large and small businesses alike.
Because this company only offers commercial snow removal services, clients will only be able to enlist their services via a work contract. This means that businesses cannot commission them for single work orders.
The benefit of working with Bur-han via a contract is that clients are automatically covered for snow removal whenever it is required. Along with this, additional services like salting and de-icing are also automatically included in the contract.
Offers both manual and heavy-duty snow removal
Service contracts are all-inclusive 
Works with large and small businesses around Vancouver
Services are only available through a contract
Does not offer service on Saturdays and Sundays
Customer Reviews
Though their services contract only, many business and property owners still work with Bur-han for their comprehensive service plans:
"Year after year, great customer service. Easy to book whatever service needed, and consider it done within days." – Joe T.
"A very professional organization with a great deal of expertise. Reliable and responsive with excellent customer service." – Elizabeth W.
5. Leader Property Maintenance
SERVICES
Snow removal
Drainage
Pressure washing
Window cleaning
Painting
Handyman
Moss removal
WEBSITE
http://www.lpmaintenance.ca/
ADDRESS
4728 Earles St, Vancouver, BC V5R 3R2, Canada
CONTACT DETAILS
Phone number: (778) 228 – 3461
Email:

[email protected]

OPERATING HOURS
Monday: 8 am – 8 pm
Tuesday: 8 am – 8 pm
Wednesday: 8 am – 8 pm
Thursday: 8 am – 8 pm
Friday: 8 am – 8 pm
Saturday: 8 am – 5 pm
Sunday: closed

Leader Property Maintenance is an all-around company that specializes in manual handiwork such as pressure washing, gutter cleaning, painting, and snow removal. This wide offering of services makes the company useful to commercial and residential clients alike.
When it comes to snow removal, these folks offer snow shoveling, de-icing, and salt application. The company has worked all around the lower mainland and in the past, it has cleared various sidewalks and pavements in both Vancouver and Burnaby.
Plenty of clients work with this company since their service costs are relatively affordable compared to other companies. This is mainly due to the small work teams that the company sends out during jobs.
As a smaller company, these folks are not fully equipped to handle heavy snow buildup and large-scale snow clearing. But the company does have ample experience with smaller jobs such as driveway clearing, storefront snow removal, and pavement shoveling.
Great for smaller jobs
Affordable service costs
Offers service all around British Columbia
Work teams are small
Does not handle large-scale snow removal
Customer Reviews
With their dependable services and affordable rates, Leader Property Management has left a lasting impression on many clients:
"Good service,really friendly.honest people. Well done for all the works.Super cleaning. Will contact to their company next year when my house need any services." – Tong Z.
"It was a real pleasure working with this company. Very punctual and their entire job estimate was spot on. Very professional business!" – JD
6. TS Snow Removal
SERVICES
Snow removal
WEBSITE
https://tssnow.ca/
ADDRESS
#901 – 6689 Willingdon Ave, Burnaby, British Columbia V5H 3Y8, Canada
CONTACT DETAILS
(604) 703-6455
OPERATING HOURS
Monday – Friday: By appointment
Saturday: By appointment
Sunday: By appointment
Dispatch open 24/7
TS Snow Removal offers the best value in snow removal in Vancouver. Aside from this, they work 24 hours a day and 365 days a year by appointment.
They take pride in structuring themselves to minimize the costs of their clients while maintaining their rigorous standard of quality and excellence. They offer per hour, per push, and even fixed-priced contracts.
They have proudly worked for Amazon, Superstore, Impark, Life Labs, and many other high-demand locations.
So when you see snow or ice, start considering them as your go-to company for snow removal services.
Competitive pricing
Open 24/7
Rates are not on their website
7. West Van Irrigation
What made us recommend West Van Irrigation is the number of packages they have for their snow removal services. In comparison to other companies, they have three.
First is the Gold Service and you might need to get this if 5cm (2″) of snow, or more, falls. You will get first priority on heavy snowfall days and their staff members will show up with their snowblowers and shovels to clear your driveway and walkways.
Second is their Silver service wherein they offer same-day service if 15cm (6″) of snow, or more, falls. Lastly is a no-risk payment where you will pay $75.00 per hour that is based on a 2-hour minimum.
Aside from snow removal, they also offer other winter services such as Christmas lights design and irrigation system winterization.
Lastly, they have a webchat function that is monitored all the time for emergencies and urgent requests. This is great because it ensures that they can response quickly to any concerns you have that need immediate attention.
Free consultation
Explains everything in a detailed manner
Punctual staff members
Some of the prices are not available
8. Snow Pros Services Ltd
Winter season is coming and you know what that means? There will be snow that will definitely make your area filled with snow.
As we all know, winter weather in Vancouver is full of surprises and because of this their snow removal teams are on standby 24/7, unlike other companies. Since the snowfall in our part of the country varies, they often tailor their services on where there clients live.
They do snow removal of parking, sidewalks, driveways, entrances and steps. Amazingly, they work using hand shovelers and 4×4 ATVs with snow plows.
Another reason why we cna recommend them is that in their deicing service, they only use environmentally friendly ice melt and not NaCl salt.
On standby 24/7
Available throughout the entire Lower Mainland
Familiar with microclimates around British Columbia
Fixed per visit pricing or new flat monthly rate
Fixed per visit pricing or new flat monthly rate
Exact rates are not available on their website
FAQs About Snow Removal
---
That wraps up our list of the best snow removal services in Vancouver. Now that we've covered the basics you should have an easier time selecting the right removal service for your home or business.
If you're looking to stay warm in the comfort of your home, you may find yourself craving some decent food. Luckily we've got you covered with a similar list of the best places to get pizza delivery in Vancouver.