Why is Vancouver Airport called YVR?
Vancouver International Airport is referred to as YVR because 'Y' was retained by Canada from their previous coding system, and 'VR' is derived from the city's initial and final letters.
On forums like Reddit, you might encounter funny yet somehow sensible interpretations like "You're Visiting Raincouver" or "Yes, Very Rainy." But to save you the trouble, let us decode what YVR truly means.
What does YVR stand for?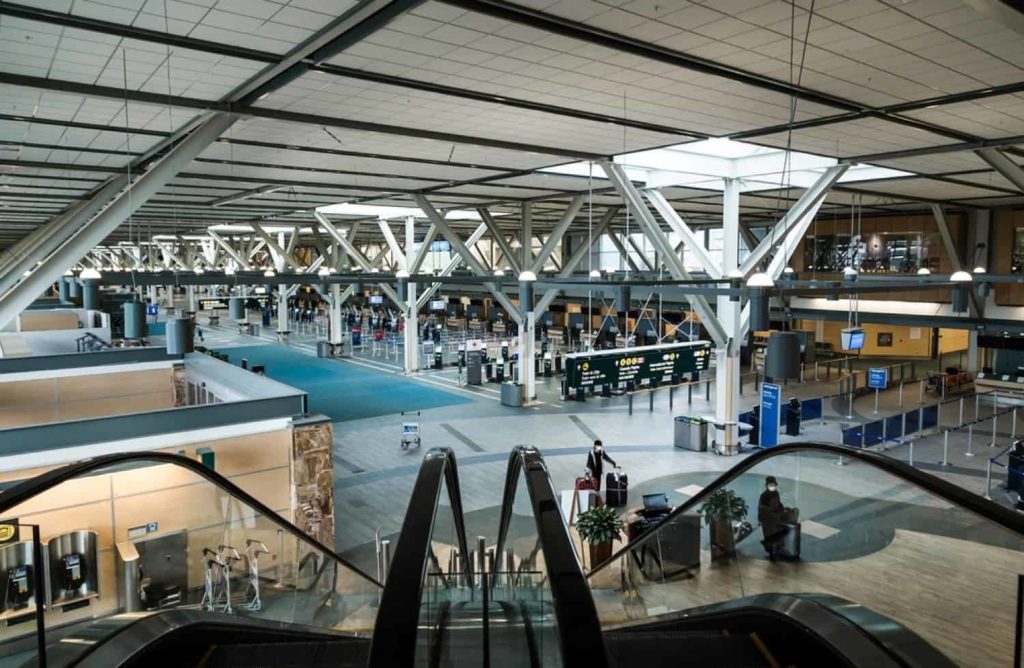 YVR is the International Air Transport Association (IATA) code for Vancouver International Airport. It does not stand for anything the way acronyms typically do.
The Vancouver Internal Airport serves as the primary airport for Vancouver, BC, Canada, and is situated in Richmond, a suburb of Vancouver. YVR is one of Canada's busiest airports and a significant gateway for international travel to and from the Pacific region.
In 2023, YVR holds the distinction of being the best airport in Canada and ranks second in North America, just behind Seattle-Tacoma International Airport (SEA). 
This marks the second consecutive year that YVR has secured the second-place position in North America after holding the top rank for 12 years.
Why is Vancouver Airport called YVR?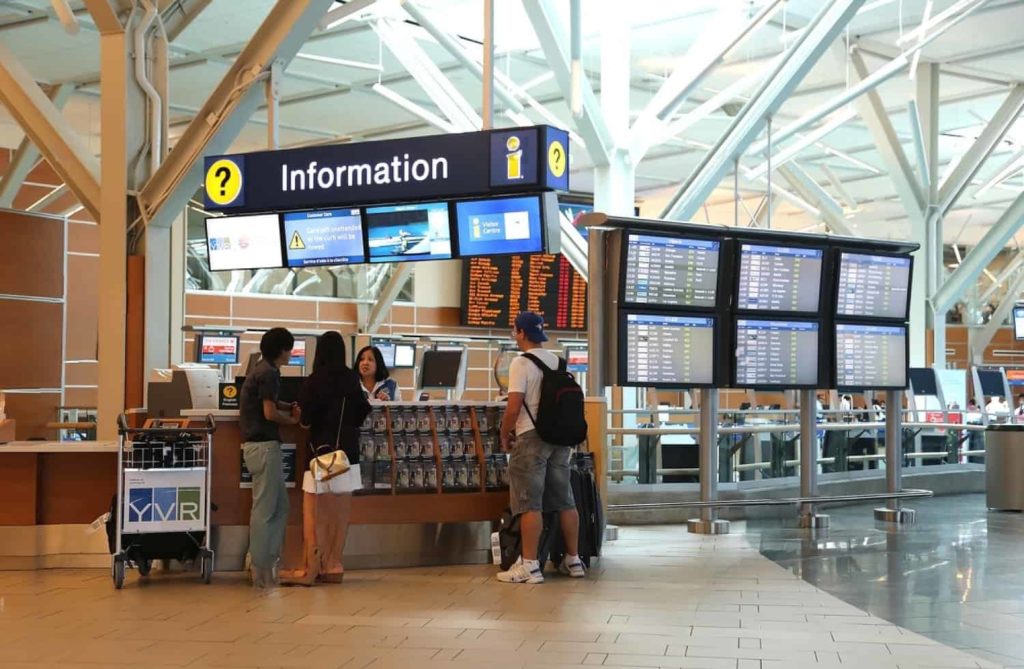 Vancouver International Airport is called YVR because all airport codes in Canada start with Y. V is the first letter and R is the last letter of Vancouver.
All airports use three-letter codes called Location Identifiers or simply, IATA codes, and while some have codes that directly relate to the location, others do not.
For instance, LAX for Los Angeles and NRT for Narita International Airport are somewhat self-explanatory, while YUL for Montreal and YYZ for Toronto may not seem intuitive or even sensible.
In the case of Vancouver International Airport, connecting the V and R to Vancouver is straightforward. However, not all Canadian airports can create their IATA codes by simply combining the first and last letters of their city names.
For instance, YOW for Ottawa utilizes different letters from its name, while others select letters with deeper historical significance.
Some Canadian airports follow the second pattern and derive their IATA codes from the identifiers of old telegram stations along the Canadian National Railway System. Their IATA codes have a direct historical reference, which Vancouver's code does not.
Why do Canadian airports start with Y?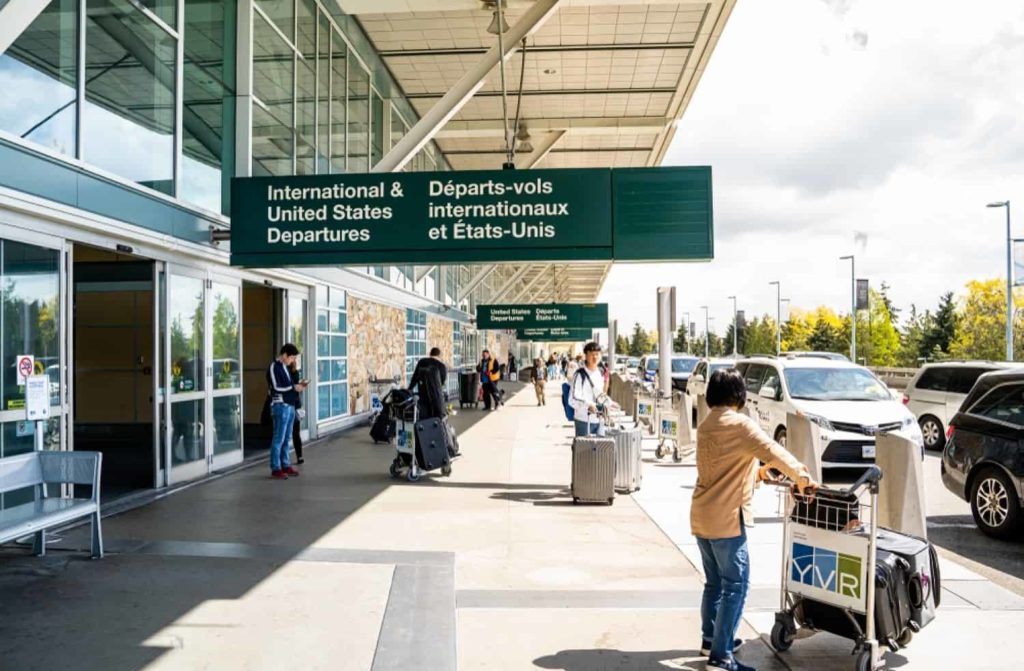 Canadian airports use IATA codes starting with 'Y' due to their own system predating IATA's current coding which indicates the presence of radio towers at or near the airport. The letter 'Y' signifies a 'yes' in terms of having a radio tower at a particular airport or its vicinity.
When airport coding began in the 1930s, airlines used two-letter identifiers for airports. In the case of Canada, it was enough to start with either the letter 'Y' (yes) or 'W' (without, which means the airport did not have a radio tower within or close by.)
However, like plate numbers in land vehicles, the more airports are born in the world, the more labels are apparently needed.So the three-letter code was born in the late 1940s.
By the 1960s, IATA recognized the necessity of standardizing codes to ensure a smoothly operating travel industry, where airlines do not have overlapping and therefore confusing codes.
When this happened, Canada chose to maintain its earlier system and retained the 'Y' in its airport codes. Perhaps because by then, all of their airports already have radio towers.
Are all airports with codes starting with 'Y' located in Canada?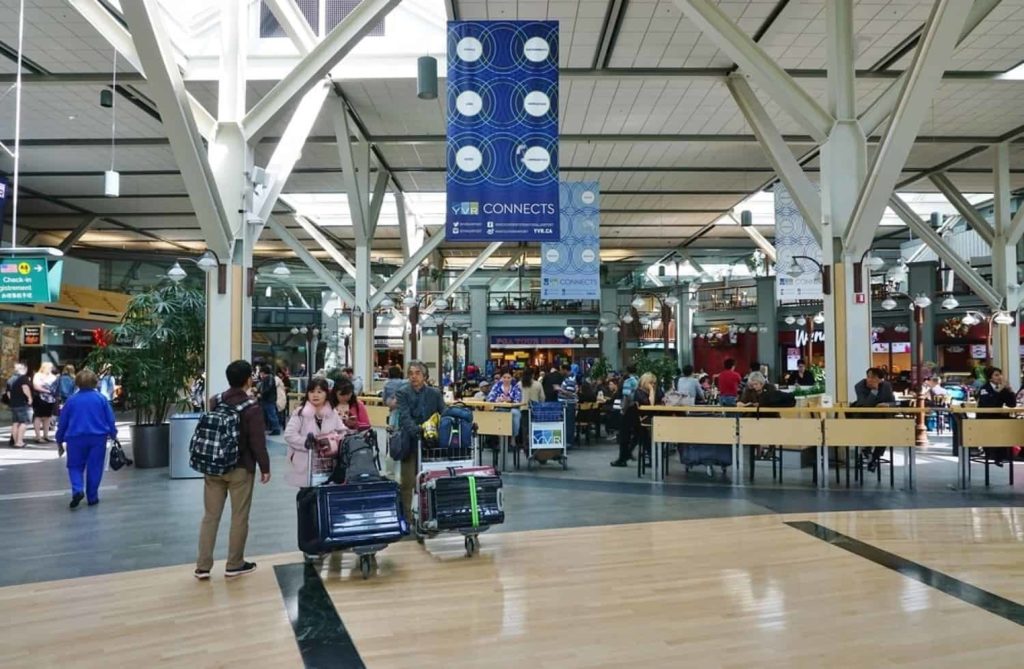 Not all airports with IATA codes starting with 'Y' are situated in Canada. Airport codes that start with "Y" but are not from Canada are relatively rare but do exist.
Some airports genuinely begin with the letter 'Y,' as seen with Yuma International Airport in Yuma, Arizona, which holds the IATA code YUM.
Other codes that don't conform to this clear pattern typically pertain to airports where the "Y" designation aligns with the unique code system of their respective countries.
For instance, there's the Kalgoorlie-Boulder Airport in Kalgoorlie, Western Australia. Adhering to the Australian airport code system, its IATA code becomes YPKG – a little less straightforward when solely examining the airport's full name.
IATA codes of Canadian Airports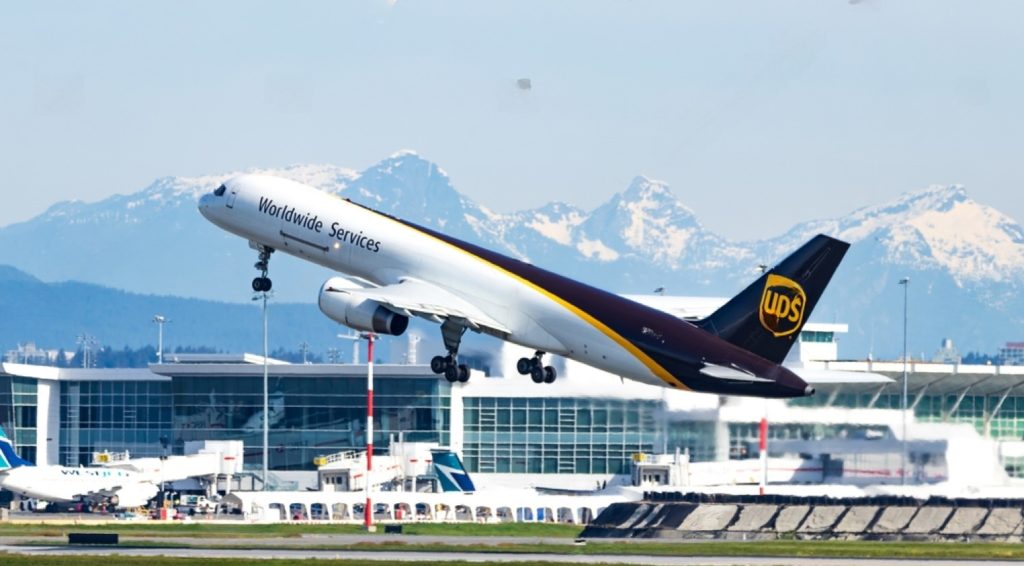 For a quick reference of all the airports in Canada (13 in total at the moment of writing), here's a list of the airport names and their IATA codes:
| Airport name | Community | Province | IATA code |
| --- | --- | --- | --- |
| Calgary International Airport | Calgary | Alberta | YYC |
| Edmonton International Airport | Edmonton | Alberta | YEG |
| Fredericton International Airport | Fredericton | New Brunswick | YFC |
| Gander International Airport | Gander | Newfoundland and Labrador | YQX |
| Halifax Stanfield International Airport | Halifax | Nova Scotia | YHZ |
| Greater Moncton Roméo LeBlanc International Airport | Moncton | New Brunswick | YQM |
| Montréal–Trudeau International Airport | Montreal | Quebec | YUL |
| Ottawa Macdonald–Cartier International Airport | Ottawa | Ontario | YOW |
| Québec/Jean Lesage International Airport | Quebec City | Quebec | YQB |
| St. John's International Airport | St. John's | Newfoundland and Labrador | YYT |
| Toronto Pearson International Airport | Toronto | Ontario | YYZ |
| Vancouver International Airport | Vancouver | British Columbia | YVR |
| Winnipeg International Airport | Winnipeg | Manitoba | YWG |
Information from Wikipedia