Why does Vancouver Celebrate Pride in August?
Imagine the streets being filled with vibrant color: rainbow streamers, flags and floats fill major thoroughfares as celebrants in large wings, costumes and full-on makeup march forward.
This is the picture of Pride, and it's celebrated around the world. One of the biggest and most popular being in Vancouver, Canada.
But unlike most Pride festivities in North America celebrated in June as the "Pride Month", Vancouver holds its annual Pride Celebration in August.
Why is Pride Weekend in Vancouver Celebrated in August?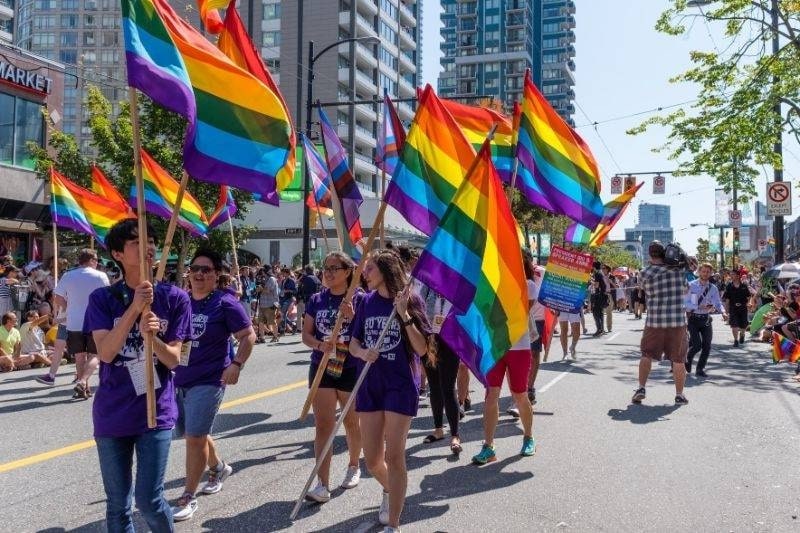 Vancouver celebrates Pride in August because it celebrates historic gay liberation protests, and is the same time as summer and peak festival season. This helps attract tourism and brings in revenue to the city.
While Vancouver Pride Celebration festivities may not be month-long, various pride events usually happen within the two weeks leading to the Pride Weekend.
The Pride Weekend usually happens on the Sunday of the BC Day Long Weekend every year.
The highlight of the Vancouver Pride Celebration is the Pride Parade, which starts at Robson and Thurlow Street, the sites of the original protests, and usually ends at the venue of the Sunset Beach Festival.
1. Vancouver's Most Important Pride Protests Were in August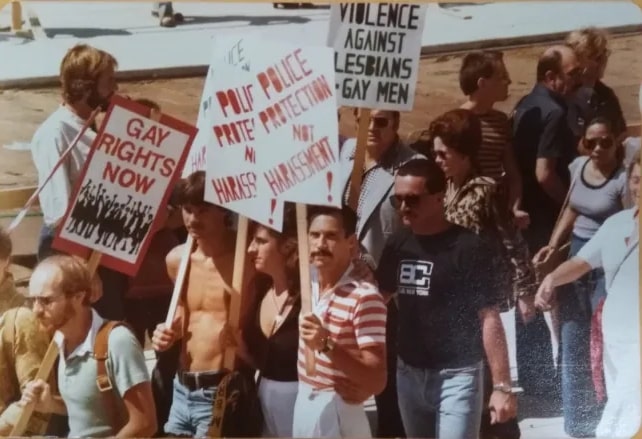 One of the earliest recorded gay liberation protests in Canada occurred at Parliament Hill on the 28th of August, 1971.
This was when about a hundred people came from Ottawa, Montreal, Toronto and other neighboring locations. The crowd marched to the seat of the government and petitioned for equal rights and legal protection.
As to those in Vancouver, a simultaneous demonstration made up of a handful gay activists showed up in Robson Square in support of this cause.
This signified the start of the Pride movement in Vancouver.
On the first day of August in 1973, a Pride Week was held across the Canadian cities of Vancouver, Toronto, Ottawa, Montreal, Saskatoon and Winnipeg.
This incorporated activities such as documentary film screenings, dance and art festivals as part of their events lineup.
Vancouver's celebration, consisting of a picnic and art exhibit in Ceperley Park, was headed by members of the Gay Alliance Toward Equality (GATE), and would be considered as the city's very first pride protest.
Soon enough, the LGBTQIA2S+ community took this as a sign to lobby for greater equal rights and representation, giving birth to the first unofficial pride parade in 1978.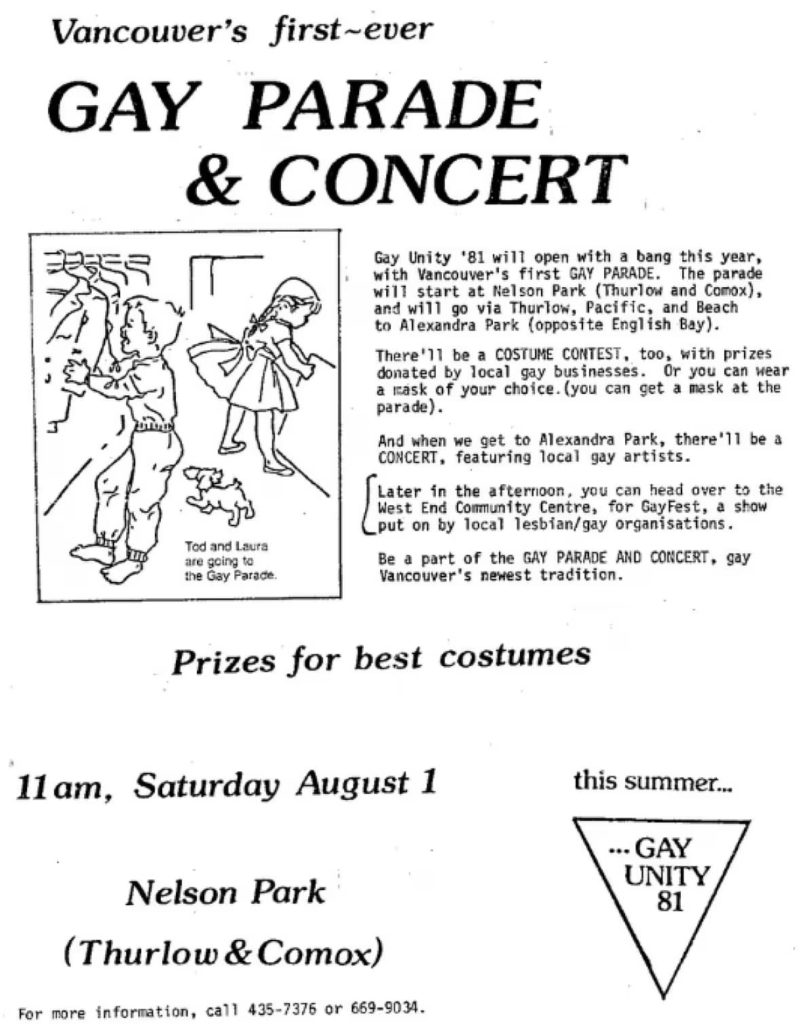 Still, more work needed to be done, which included the need for the pride event to be held with the official blessing of the city government of Vancouver.
GATE has requested this for years, until Mike Harcourt, the 30th premier of British Columbia, was elected into office as the 34th mayor of Vancouver in 1980.
After Harcourt's election and as part of the pride festivities, the mayor named August 1-7, 1981 as Gay Unity Week.
He committed to create a proclamation and allow the right for GATE to parade with a permit— becoming the first official municipal pride parade in Vancouver.
It's no wonder that these monumental dates in August have led to the Vancouver Pride Celebration being held annually in the same month, in commemoration of these.
2. August Is a Time for Vacation and Celebration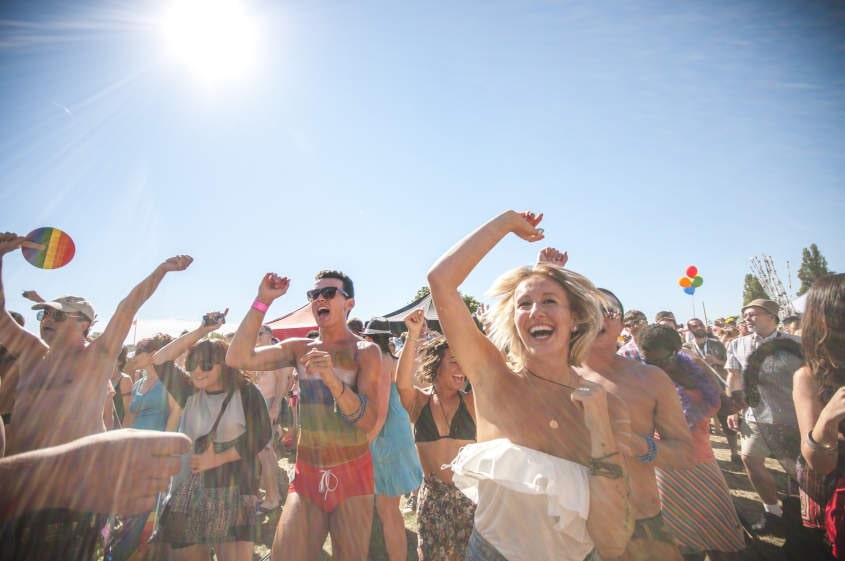 Celebrating Pride in Vancouver during this month is a good move. August is considered as the time of the year where most people visit on vacation.
Considered as the peak season for tourists visiting in the summer, August is an ideal month to fly to Vancouver because the weather at the time is expected to be sunny.
It's no wonder why Vancouver has also decided to hold most of its festivals from July to August.
These include Canada Day, the Celebration of Light, the Vancouver International Jazz Festival, Bard on the Beach, and the Vancouver Pride Parade & Festival.
If you are fine with waves of crowds and loads of local events everywhere you look, visiting Vancouver in time for its Pride Celebration in August will suit you just fine.
3. Peak Festival Season Is Good for Vancouver's Tourism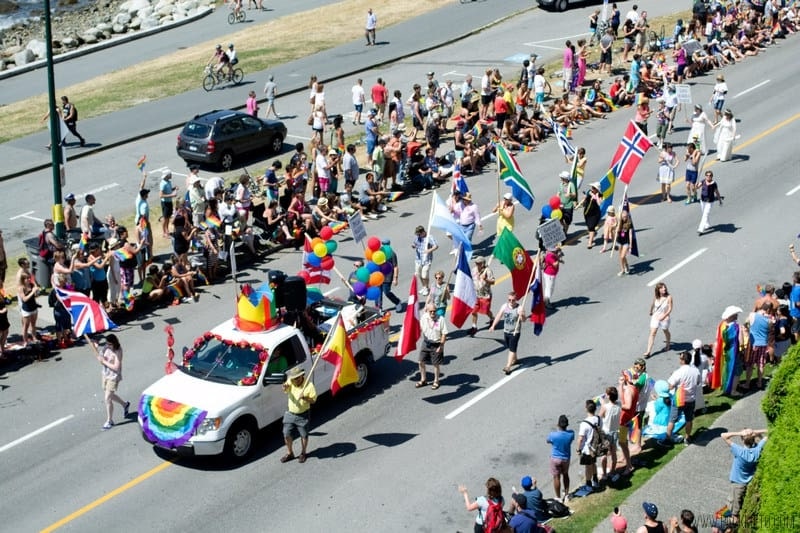 It may not seem obvious at first, but the Vancouver Pride Celebration contributes greatly in terms of the overall community and economy of the city.
Because the annual parade attracts hundreds of thousands of people from across the globe, this becomes a tourism funnel which helps create jobs and boost a significant amount of revenue for local businesses.
You may say it's becoming more commercialized and saturated with tourists, but as far as we're talking about advantages, the LGBTQIA2S+ community and Vancouver tourism see this as a win-win situation on both sides.
The Importance of Celebrating Vancouver Pride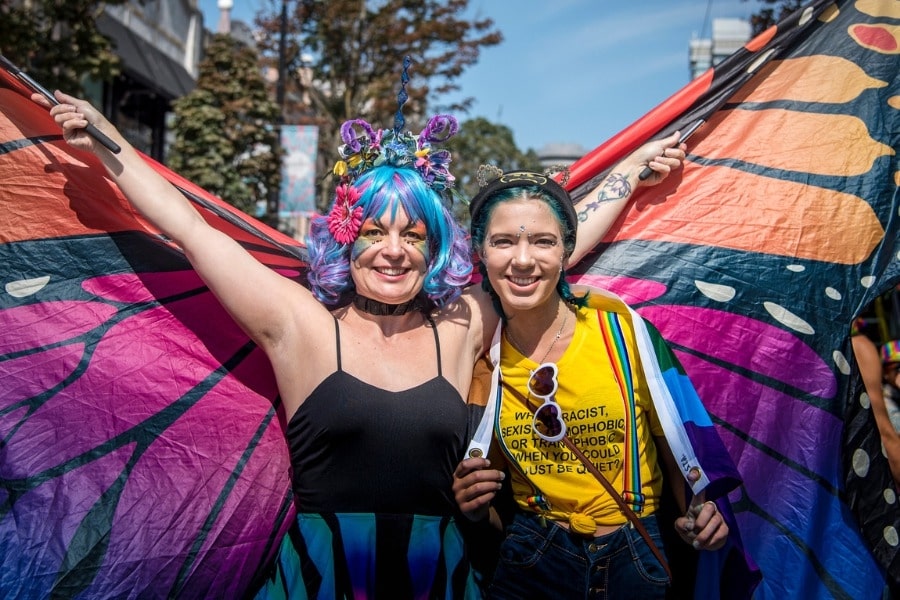 Celebrating Vancouver Pride and diversity, especially during the digital age, means to remember the roots of the festivities and continuously uphold its message. It's then important to do this during August, for a number of reasons:
1. The Vancouver Pride Celebration is a powerful demonstration of equality
We all know Vancouver to perhaps be one of the most inclusive cities in the world.
This is in terms of its diversity and acceptance towards locals and visitors, regardless of their race, social status, sexual orientation and gender identity.
The Vancouver Pride Celebration stays true to its commitment to bring the LGBTQIA2S+ community closer, fostering a sense of radiance and well-being to all persons, queer members and allies alike.
There is a reason why Pride in Vancouver is celebrated at least once a year.
That is because this is an excellent time for the LGBTQIA2S+ community and its allies to come together and show the importance of equality, diversity, inclusion, and love.
Demonstrating a culture of acceptance is important in furthering discussions for a fair and just society.
Hence, movements like the Pride Celebration are instrumental in promoting respect towards people, regardless of gender identity or sexual orientation.
2. Celebrating Means Raising Awareness to Equal Rights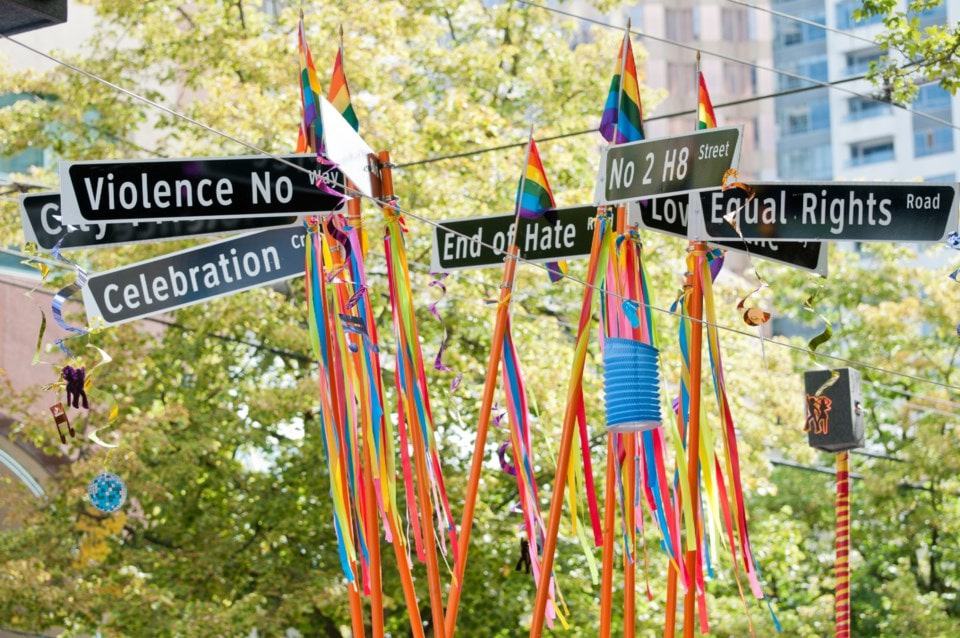 We must remember that at its core, the Vancouver Pride Celebration is still a protest.
This means that it is still centered around raising awareness and giving equal rights to the LGBTQIA2S+ community as a marginalized sector of society.
As David Myers, a pioneering gay activist and former co-host of the first-ever Vancouver queer radio show "Coming Out", once said: "Your rights are never guaranteed. You have to always be on guard for them."
The community has been at the receiving end of severe discrimination and harassment for years due to lack of legal protections in place.
Because of this, the need to treat Vancouver Pride as a protest remains up to this day.
Celebrating Vancouver Pride is also useful in promoting education.
Through this, more people get to understand the LGBTQIA2S+ community better (through activities such as workshops and panel discussions).
This is so that unhealthy stereotypes, misconceptions and prejudices towards the LGBTQIA2S+ community can be clarified and put to an end.
3. Showing Up Is Supporting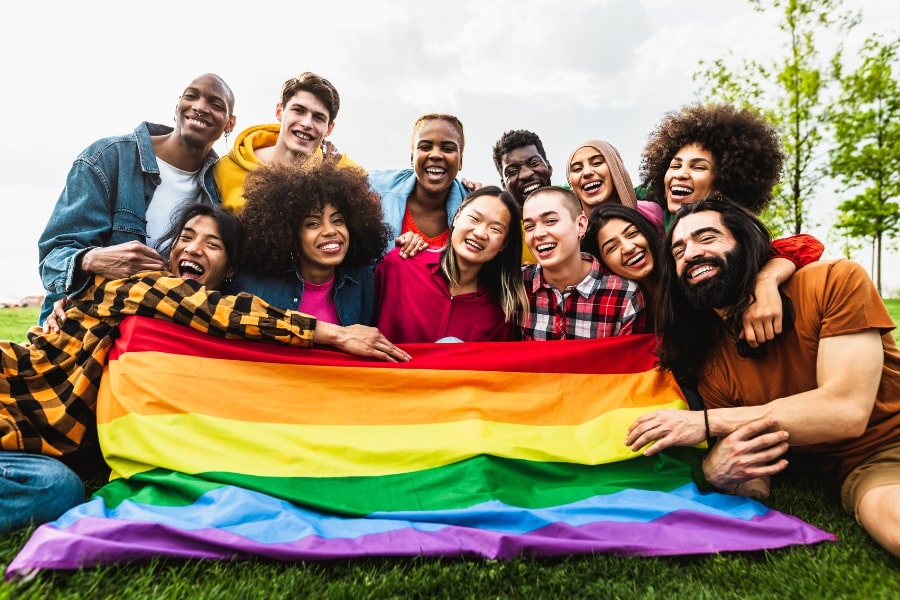 To be an ally does not mean only showing up in celebration; it also means fighting the good fight, and joining the cause towards firmer legislation.
These include laws about employment, housing, and healthcare, that protect the LGBTQIA2S+ community.
When you go visit Vancouver during its Pride Celebration, you allow yourself to be part of a movement far greater than you.
According to Myers, you don't need to be "gay" to attend the Pride Parade.
As long as you support the cause as an "ally", celebrating as a form of support, this becomes a win for the LGBTQIA2S+ community, in the political sense.
Having more people back up the continuous fight for equal rights, can ensure continuous discussion towards fairer legislations for the LGBTQIA2S+ community.
How to Make the Most Out of Vancouver Pride Celebration in August
Because Vancouver Pride is quite a popular celebration worldwide, it would be best to be prepared before you hit the road and join the festivities.
You know how it can get rowdy and eventful in there, so better try these tips and ideas!
Check out this year's itinerary for the best places and events to visit
You might want to plan your visit to Vancouver Pride, because it'll be very eventful for you and your friends! Some of the things you can try out are the following:
Get competitive and race at the Pride Run and Walk, which starts and circles back at the same spot at Stanley Park
If you don't feel like running, you can just lounge under the shade at the Pride Picnic in the Park, which is usually held at Second Beach
Invite your friends and family to party with you at the Pride on the Pier dance party, happening at Shipbuilder's Square
Of course, don't miss out on marching at the Pride Parade, which typically starts at 12 noon from Robson and Thurlow Street to Sunset Beach
Use public transportation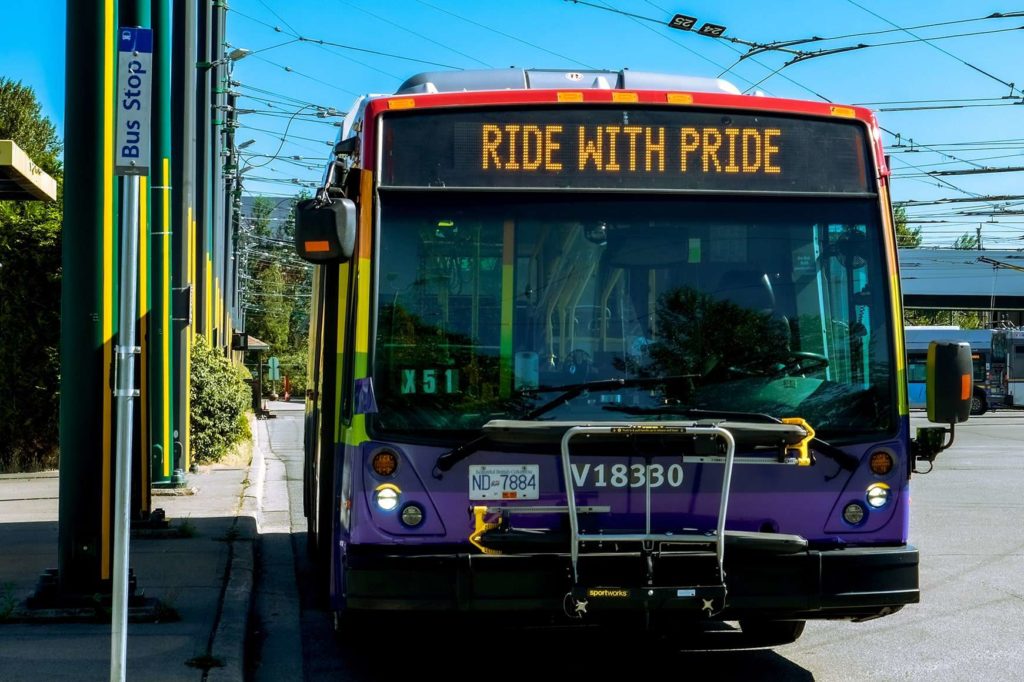 Part of what you should be planning are the possible ways for you and your friends to travel in between locations with ease.
Check transit schedules and distances between festival points. Don't even consider bringing a car, as parking will surely be stressful, and the traffic will be unbearable.
Go early, and find a good spot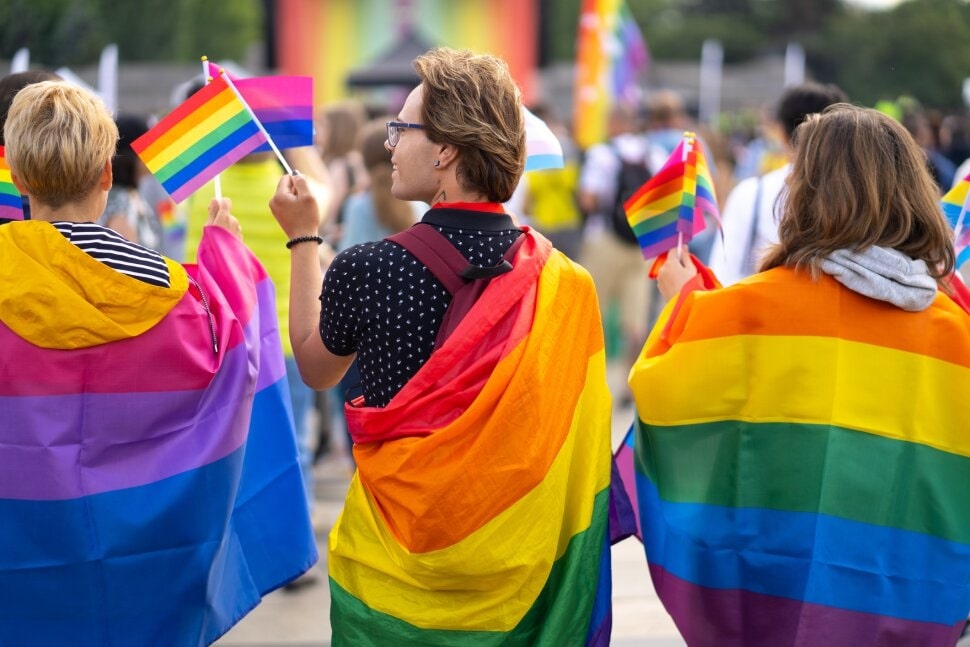 You better be thinking that the streets will be swarming with thousands of parade goers, so it's best for you and your friends to find a good meeting spot and deciding early on which spot is best to stay at.
Remember that Vancouver Pride is one of the city's most popular events, so the longer the time goes by, the larger the crowds will be, and it's easy to get lost and separated from your friends if you don't plan ahead.
Travel light, and watch out for your belongings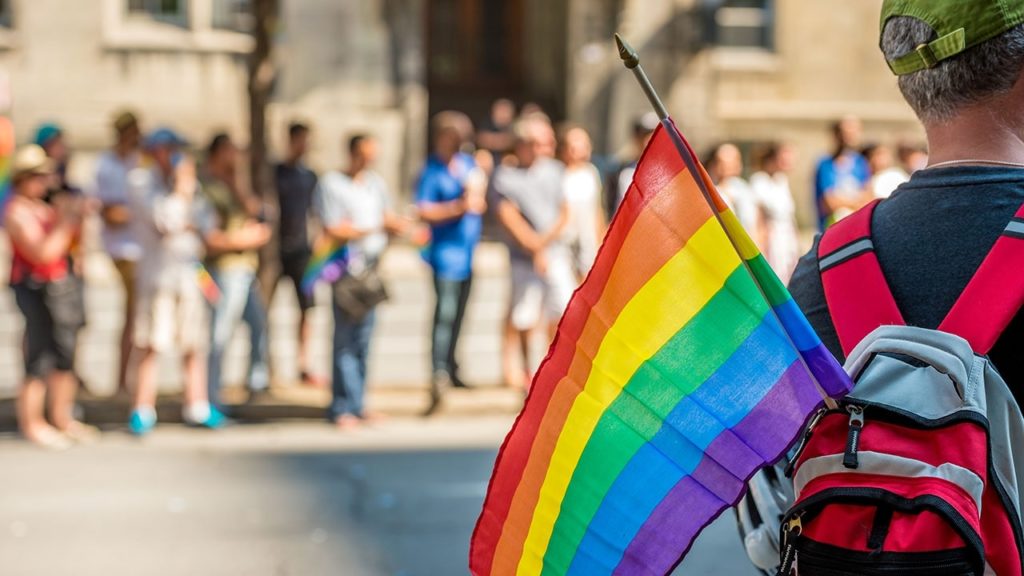 We all know carrying a lot of stuff is not advisable, especially with extended times of travel.
Being at the Vancouver Pride Celebration will require lots of walking, so just bring a backpack where you can fit your essentials, like wallets, water bottles and phones.
When in the middle of the crowd, keep your valuables somewhere safe, so they're a few less things to mind.
Conclusion
The Vancouver Pride Celebration in August is the perfect time for you and your friends to join in on the spirit of inclusivity, diversity and acceptance of the rights of our queer friends and family. So why not have fun doing just that?
We hope you're now more enlightened on the importance of the month of August, in the celebration of the annual Vancouver Pride.