What to Expect on a Daytrip to Victoria from Vancouver
So you've decided to take a day trip to Victoria because you've heard so many wonderful things about the city and its stunning attractions. You're not wrong; we've been there, and it was nothing short of amazing.
However, we understand if you're wondering if a day trip is enough to fully experience Victoria. Well, to give you an idea, here are a bunch of things to expect on a day trip to Victoria from Vancouver.
What to Expect on a Vancouver-Victoria Day Trip
1. The ferry ride is pure bliss and scenery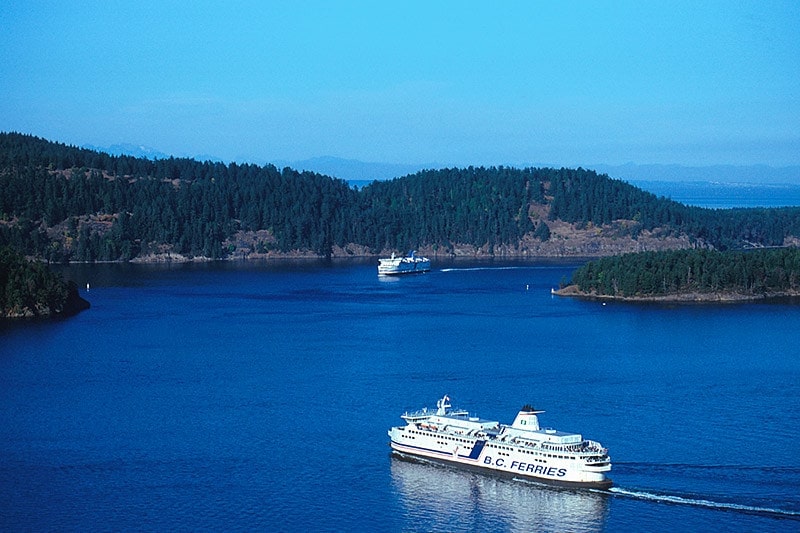 Anyone you ask will tell you to take the ferry to get to Victoria because not only is it convenient and cheap ($18.50 for adults), but it's also spectacular.
The ferry ride itself makes it worth going.The Strait of Georgia stretches out before you with its sparkling blue waters and majestic coastal mountains.
So, how exactly do you catch the ferry from Vancouver to Victoria? Technically, you'd have to head to the Tsawwassen Terminal. If you're bringing your car with you, that's perfectly fine, as ferries are equipped to board vehicles ($63.85 per vehicle).
The scenic ferry ride on BC Ferries from Vancouver to Victoria takes around 1 hour and 35 minutes, and it goes at least every 2 hours.
The first ferry schedule is typically at 6 a.m., but we highly recommend you arrive 30 minutes ahead because it gets really busy during peak travel times.
2. The seaplane ride is breathtaking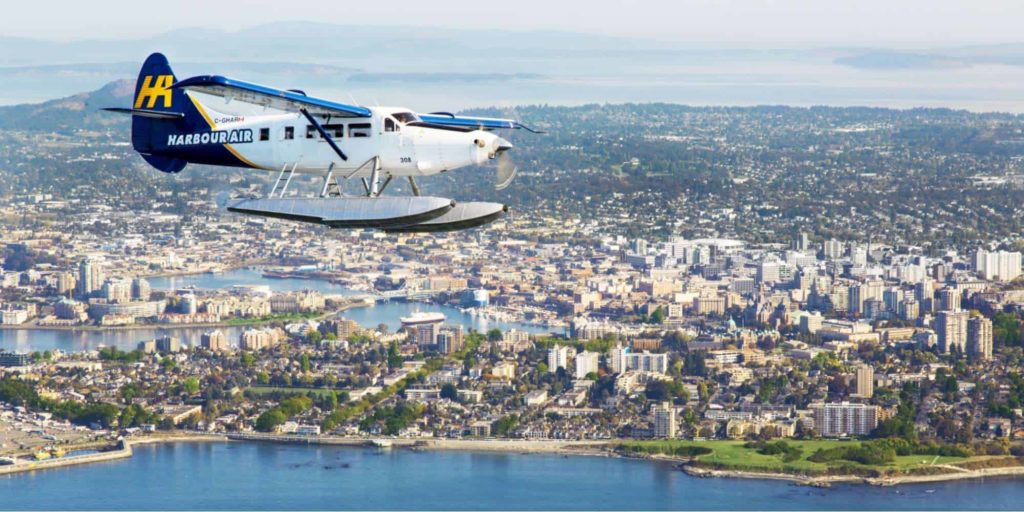 Here's a more speedy transportation option: the Seaplane. The views are unbeatable, as you'll get to see Vancouver and the Lion's Gate Bridge from above, and you'll even pass over the Gulf Islands before descending down over Victoria.
We can't be the only ones annoyed by early check-ins. Thankfully, taking the Seaplane doesn't require you to do so. Just show up at the designated time and hop on board without any hassle.
You can also travel 'door to door' from downtown Vancouver to downtown Victoria and it's not as crowded because only a maximum of 14 people are allowed on each Seaplane.
The Seaplane ride to Victoria also only takes 35 minutes, but it costs more to take the seaplane (which seems fair). The cost of a one-way ticket to Victoria is around $255 for an adult, while a one-way ticket for children ages 3 to 12 costs $137.
3. You'll feel like you're in the UK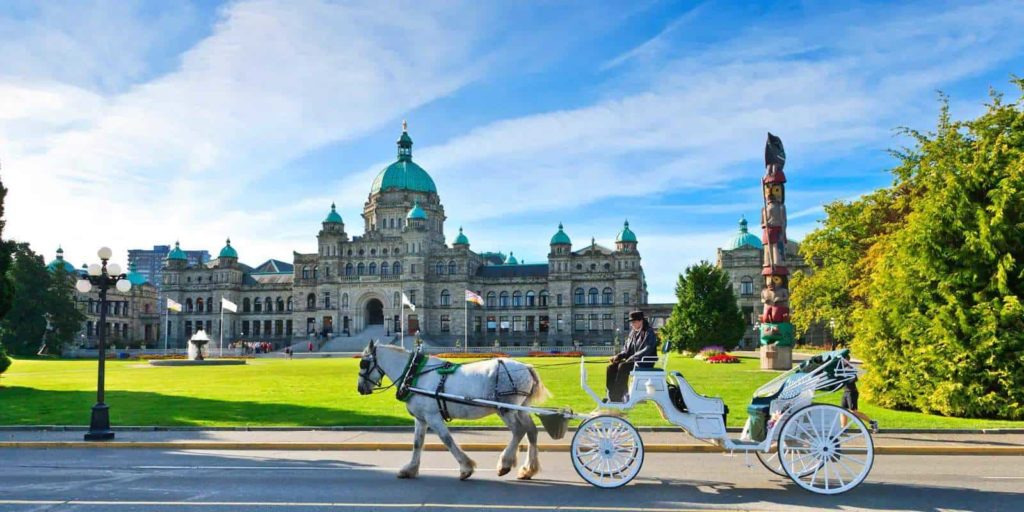 Once you go to Victoria, you'll quickly notice the British influence, as you'll see double-decker buses, tea service in the afternoons and evenings, horse-drawn tallyho carriages, and shops that sell china and woolens.
In fact, Victoria is often referred to as the "most British town in Canada" because the town's history is intertwined with that of the British Royal Family.
So expect to see Victorian-style architecture and landmarks like the Fairmont Empress Hotel or the Craigdarroch Castle.
They even hosted several Royal Visits, such as Queen Elizabeth, William and Kate, and the Duke and Duchess of Cambridge.
4. There's so much history to learn!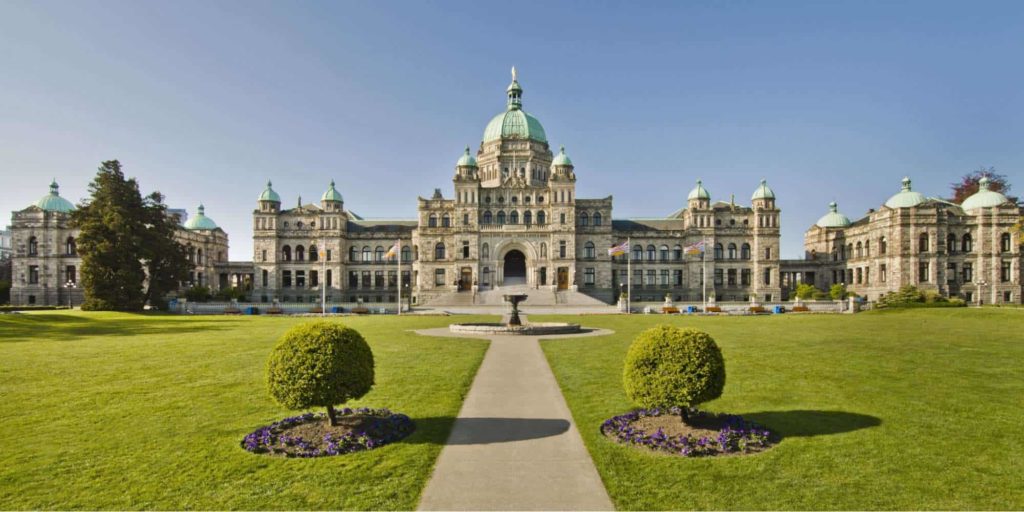 Speaking of Victorian-style architecture, one of the most famous landmarks here in Victoria is the British Columbia (BC) Parliament Buildings. It's hard to miss, as it stands tall and grand in the heart of downtown Victoria.
The Parliament Buildings were built 125 years ago, so expect that there's a lot of history to learn about this iconic structure. If you're up for it, there are actually guided tours available seven days a week!

Fort Rodd Hill, which the British actually constructed in the 1890s, is another historical site worth visiting. Fort Rodd Hill is a coastal artillery fort that played a big role in defending the west coast of Canada.
You'll also find the Fisgard Lighthouse here, which is the oldest lighthouse on Canada's west coast, where you'll get to hear personal stories of soldiers and lighthouse keepers.
Lastly, if you're curious about BC's natural and human history, head over to the Royal BC Museum along Belleville Street. The museum is open seven days a week and you can get tickets ($19.95 – $29.95) online.
You'll learn a lot about the history of British Columbia, including exhibits on indigenous cultures, colonial settlement, and the province's natural resources.
5. Stunning Castles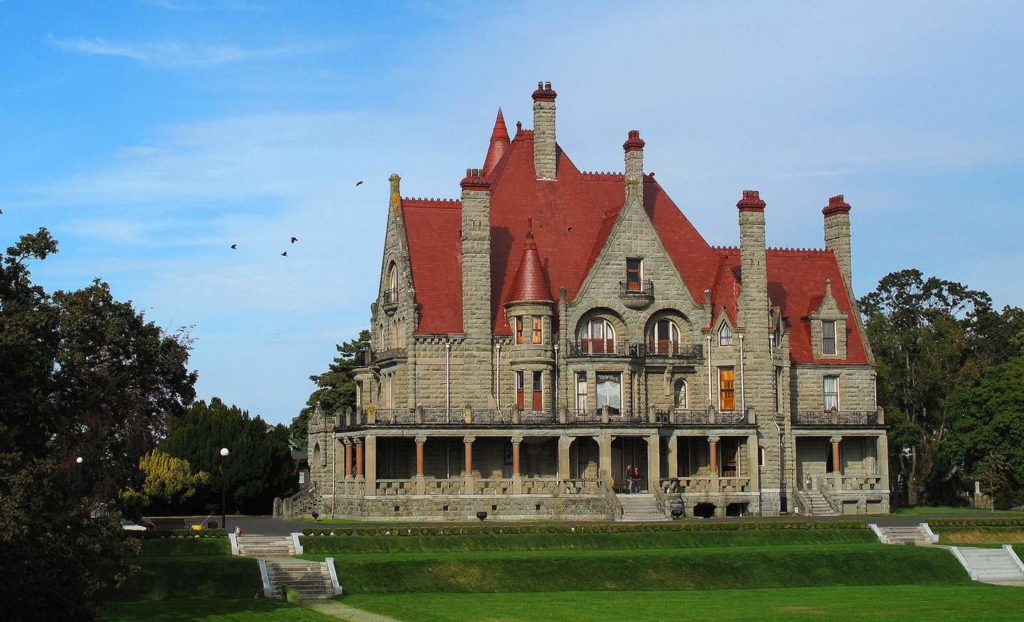 Expect to see a lot of castles during your visit in Victoria. One of the most iconic is Craigdarroch Castle, a great example of a "bonanza castle".
We don't know what that means either, but we did our research and found out it refers to a castle built for wealthy entrepreneurs like Scottish-born coal and shipping baron Robert Dunsmuir (his family lived here).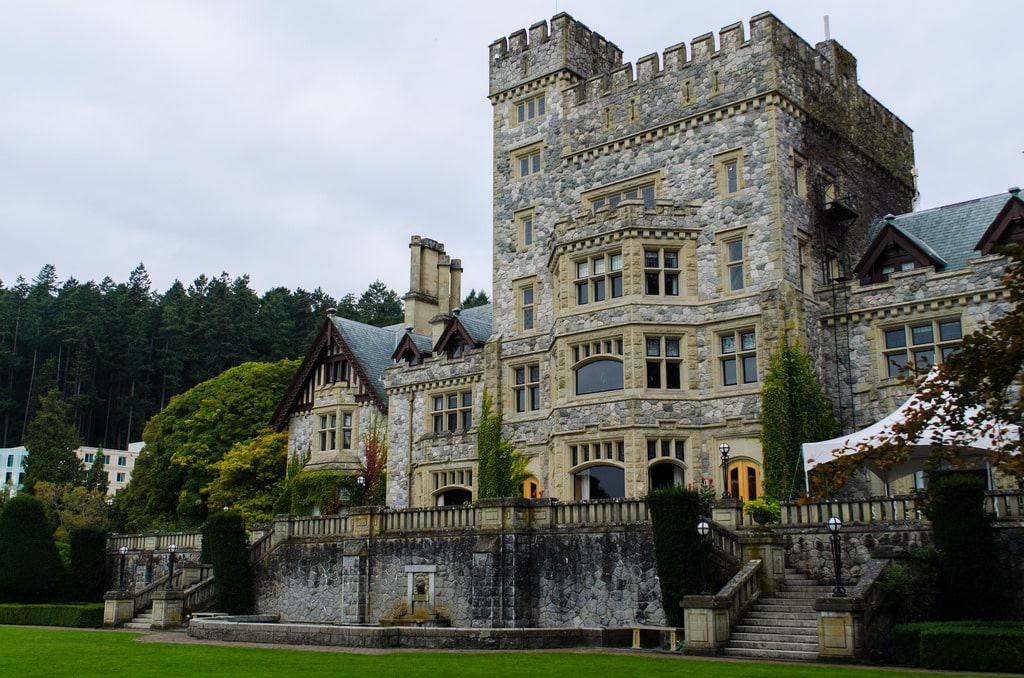 Another one is Hatley Castle. Much like Craigdarroch, Hatley also has a Scottish Baronial style. But what makes it different is the stunning Japanese, Italian, and Rose gardens surrounded by miles of walking trails that link throughout the castle.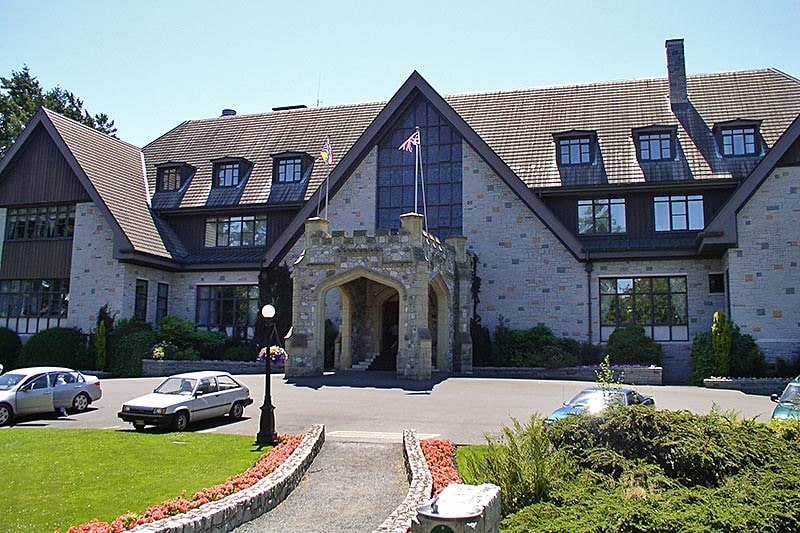 Another castle in Victoria that boasts lush gardens is Cary Castle Mews. The tour includes a visit to over 20 gardens on the estate where you get to learn about the landscape, trees, unique plants, and history of the gardens.
6. Lush Gardens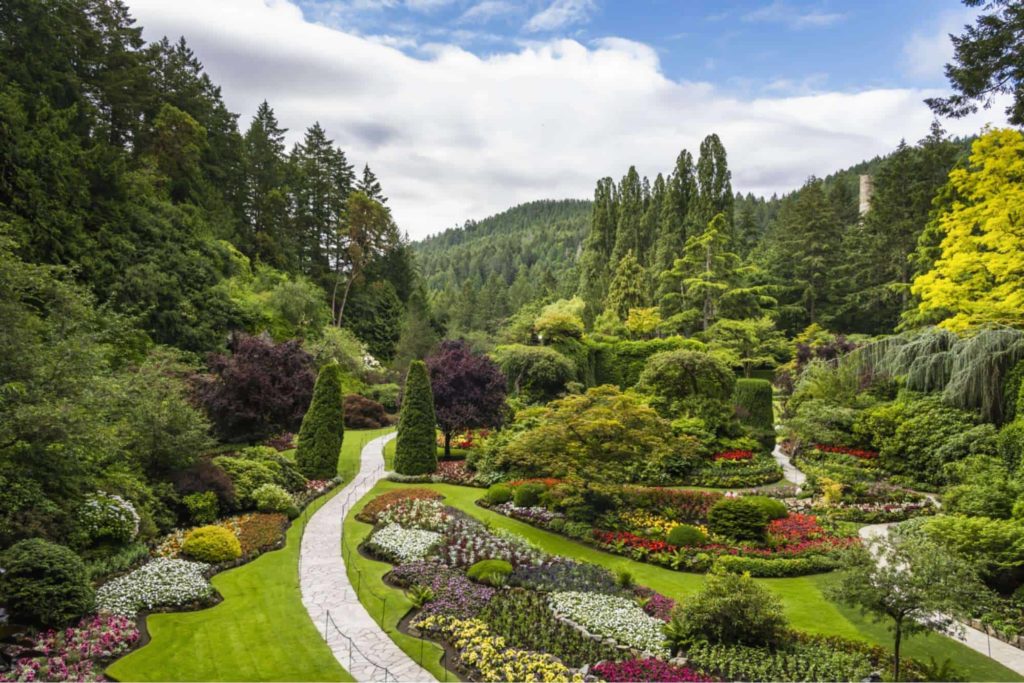 Speaking of lush gardens, Victoria is also home to some of Canada's most beautiful green spaces. It's even been dubbed as Canada's Garden City!
But don't take our word for it; let the stunning Butchart Gardens speak for itself. This oasis has been growing in BC for over 100 years, and it boasts over 900 plant varieties!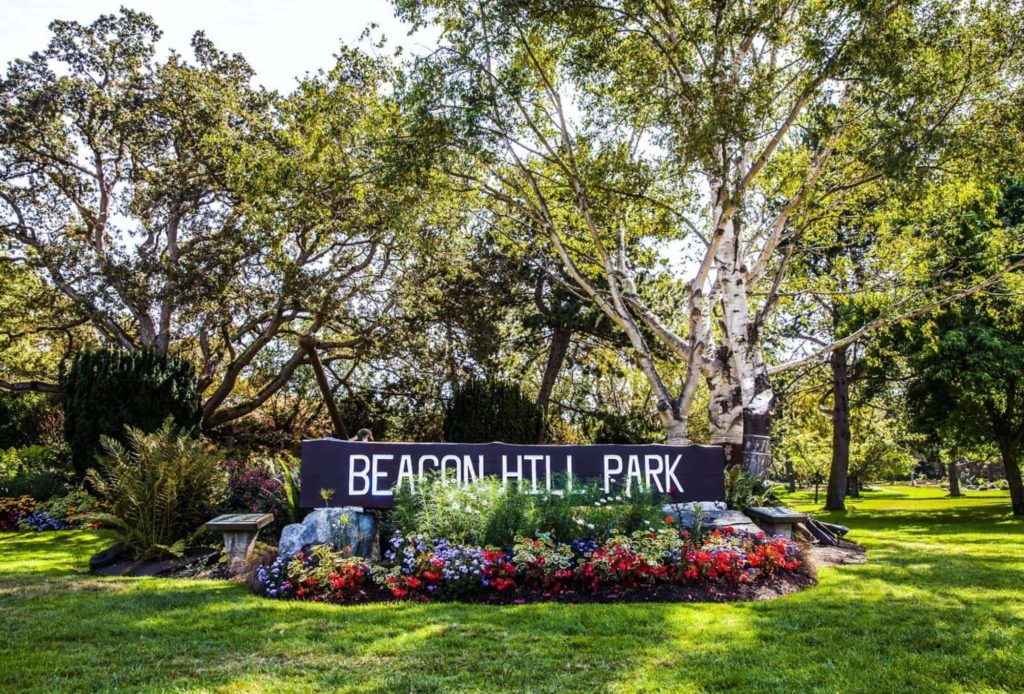 If you're into rare and endangered plants, another notable landmark in Victoria is Beacon Hill Park, specifically the Garry Oak ecosystem, as it provides a habitat for numerous rare and endangered plant species.
If you do visit Beacon Hill Park, make sure to go to the Beacon Hill drive-in, as they serve the best soft serve ice cream cones in Victoria.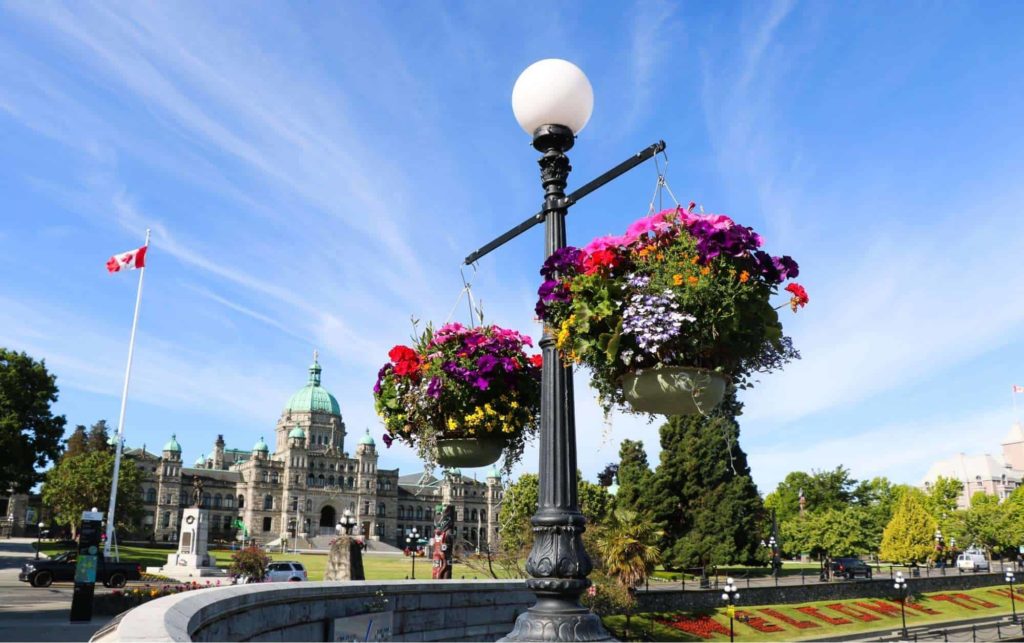 Anyway, back to the gardens! Next up are the hanging flower baskets in downtown Victoria. These plants are grown in the Beacon Hill Park nursery and are assembled and hung from lampposts by the City of Victoria.
There's literally endless gardens in Victoria, others include the Abkhazi Garden, Horticulture Centre of the Pacific Gardens, Government House floral grounds, Finnerty Gardens, and many more!
7. Beautiful Warm Weather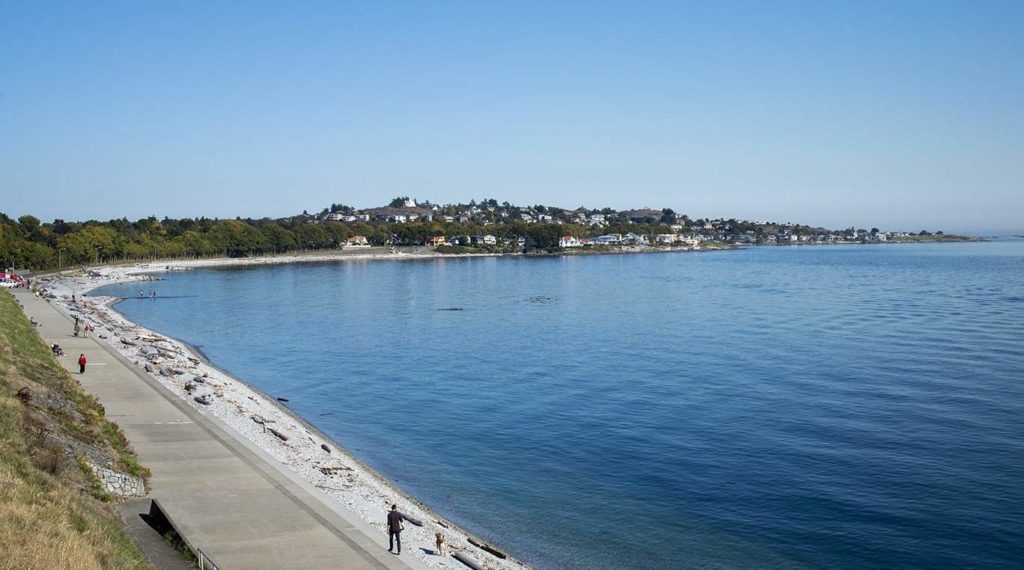 Victoria's weather might impress you more than that of Raincouver — we mean Vancouver. Because Victoria is in the sub-Mediterranean zone, westward ocean winds provide a barrier between warmer summer and cooler winter temperatures.
There's so much sunshine here (2,193 hours annually), and humidity is very low, so there are constant offshore breezes that keep summer days from becoming too hot, yet summer evenings can cool off.
To give you an idea, here's the average temperature in Victoria per month. You'll see that the average temperature in Victoria ranges from 5°C (41°F) in January to 15°C (60°F) in July.
| MONTH | Cº | Fº |
| --- | --- | --- |
| January | 5 | 41 |
| February | 6.2 | 43 |
| March | 7.6 | 46 |
| April | 9.6 | 49 |
| May | 12.1 | 54 |
| June | 14 | 57 |
| July | 15.6 | 60 |
| August | 15.9 | 61 |
| September | 14.6 | 58 |
| October | 10.9 | 52 |
| November | 7.2 | 45 |
| December | 5.2 | 41 |
Data from the City of Victoria via https://www.victoria.ca/
This mild and temperate climate allows for enjoyable outdoor activities throughout the year, making Victoria a perfect destination for those who appreciate pleasant weather conditions.
8. Peaceful Island Vibe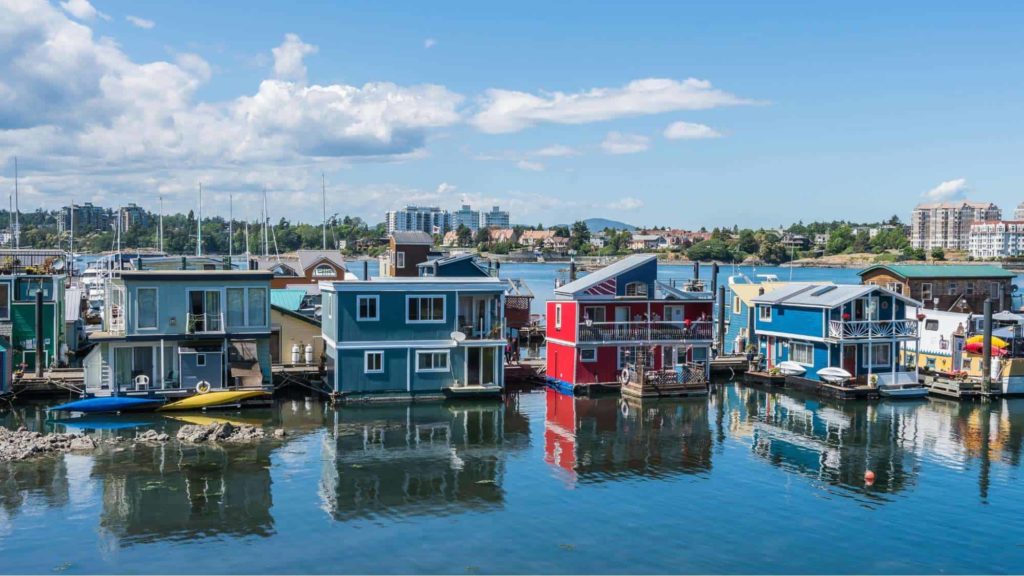 What you need to expect when arriving in Victoria is that it's completely different from the hustle and bustle of Vancouver. Victoria enjoys palm trees, a more relaxed pace of life, and very much an "island life".
People here enjoy a slow and gentle spirit and are often seen taking leisurely walks along the waterfront or hanging out at one of the many quaint restaurants in town. A great example is the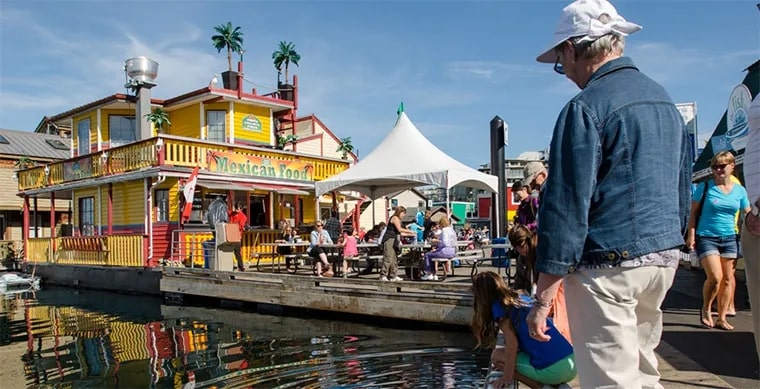 Fisherman's Wharf, just around the corner from Victoria's Inner Harbour.This marine attraction is filled with restaurants, unique stores, and eco-adventure tours.
The colorful floating homes at Fisherman's Wharf also provide a more small-town atmosphere, with residents often sitting on their porches and chatting with tourists (people here are very friendly).
People here can also wander down to the docks with their food and buy seafood fresh off the boat, and you can even spot marine life such as wild seals and otters swimming in the harbor.
9. Abundance of Wildlife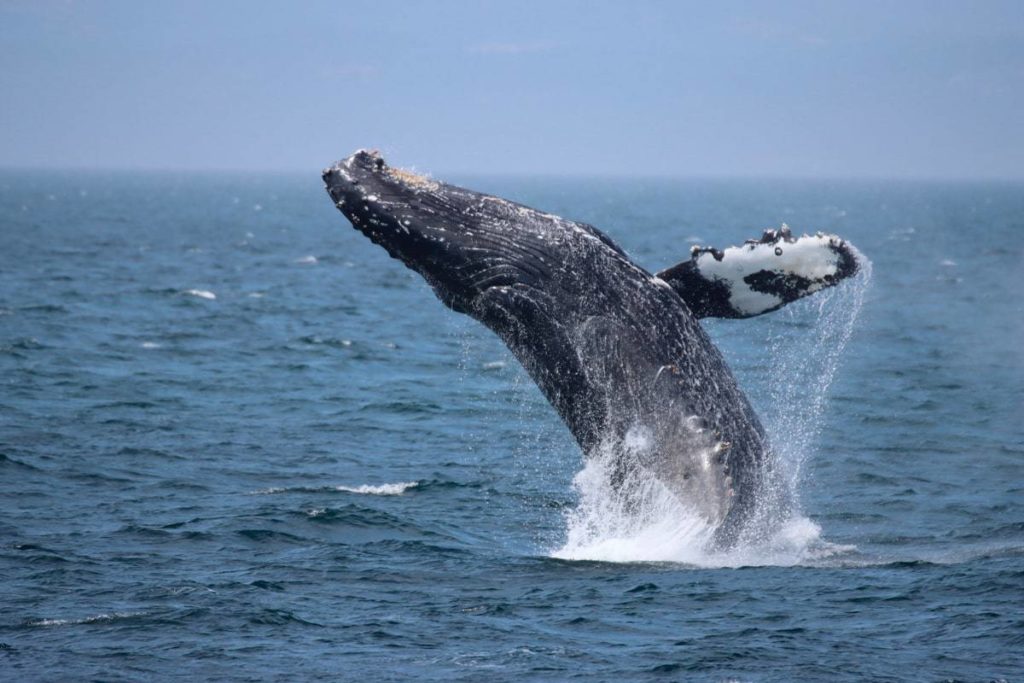 Another thing to expect when you visit Victoria is that you'll most likely get to see or even interact with local wildlife and marine animals. This is because Victoria has unique climates and ecosystems that allow local wildlife to thrive.
For example, you may have the opportunity to spot seals lounging on the rocks along the coastline, catch a glimpse of bald eagles fishing for salmon, or even see sea wolves swimming in the waters!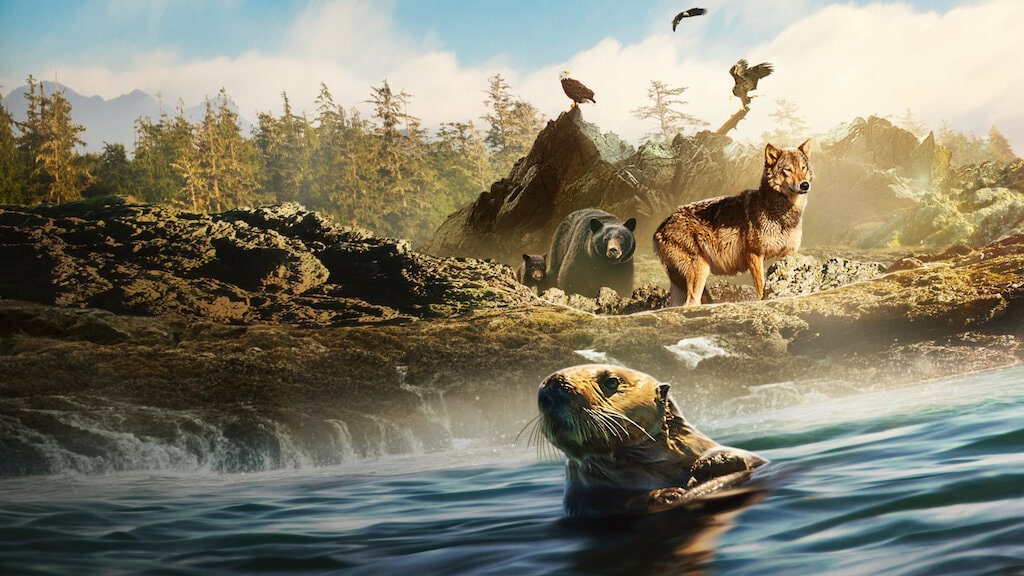 Have you seen 'Island of the Sea Wolves' on Netflix? Yeah, that's based on the abundance of marine life in Victoria's surrounding waters.
But don't get us wrong; it's not just marine life that thrives here. Victoria is also home to a diverse range of other animals, such as black bears, deer, and birds of prey such as raptors, hawks, owls, falcons, crows, and many more.
10. Unbeatable Views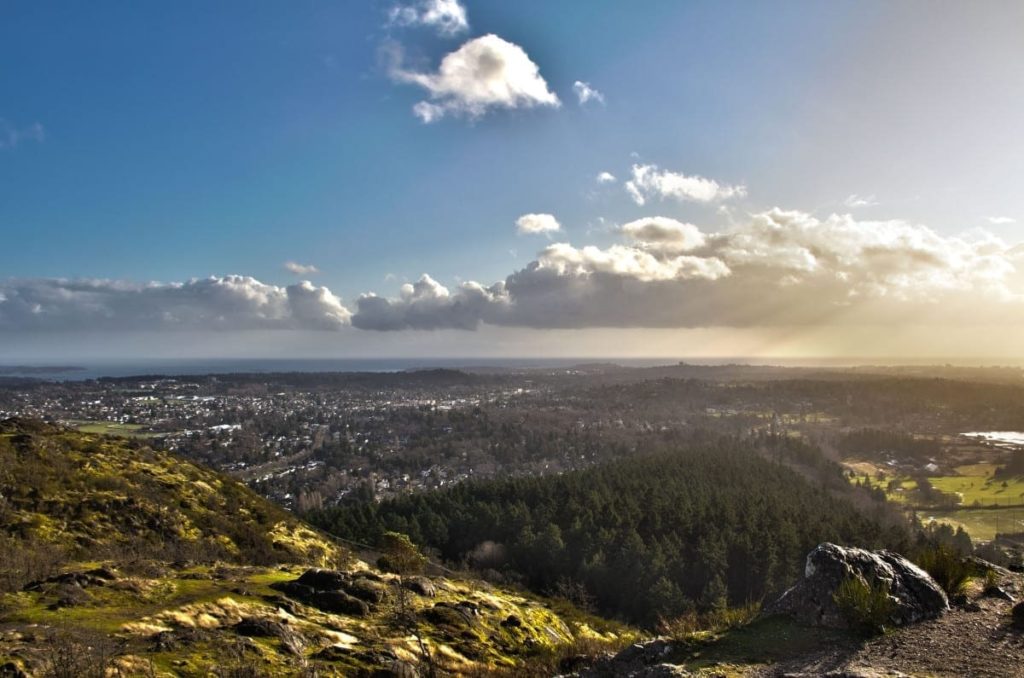 The view and scenery in Victoria are absolutely stunning. Sure, the city is beautiful, but what will really take your breath away are the numerous viewpoints in the city that offer panoramic vistas of the ocean, mountains, and dense greenery.
First, you have the Malahat Skywalk. Although you will have to walk for over an hour to reach the top, the Malahat Skywalk is worth every step.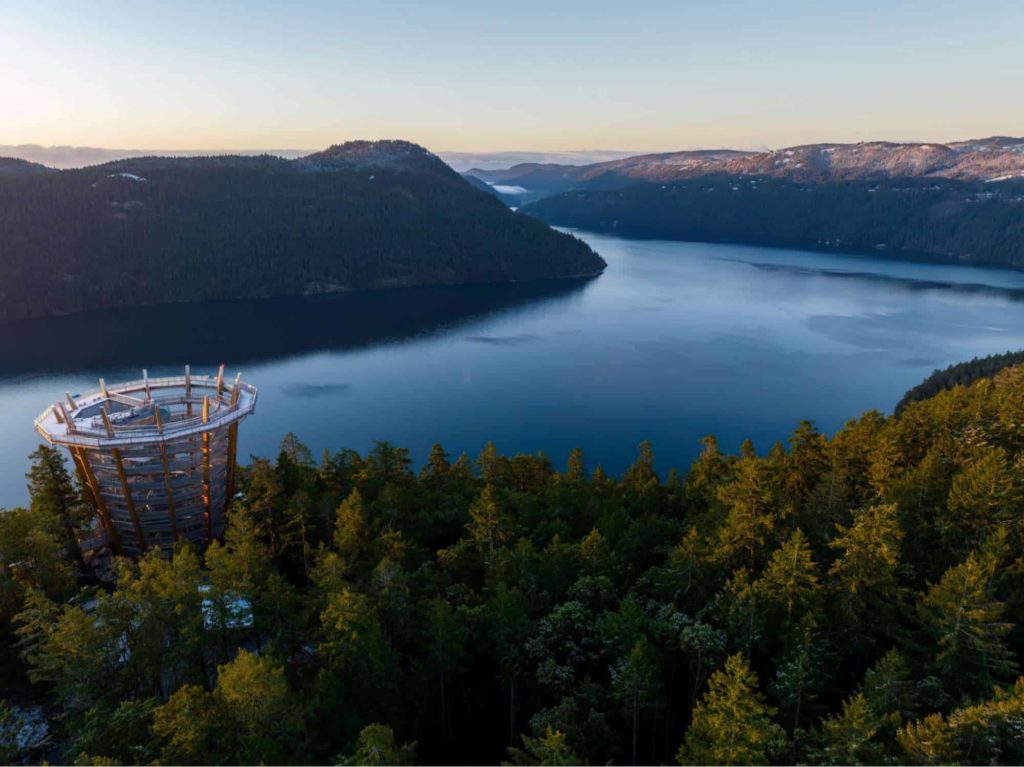 Once you reach the summit, you'll be rewarded with breathtaking views of the surrounding landscape, including the mountains and ocean. Plus, you get to descend down the 20-meter slide, which is just as exciting as the view from the top.
But if you're not really in the mood to break a sweat, Mount Tolmie Park is an excellent choice. This spot is considered one of the best viewpoints in the city, and you get unobstructed views from Oak Bay to Saanich to downtown Victoria and beyond.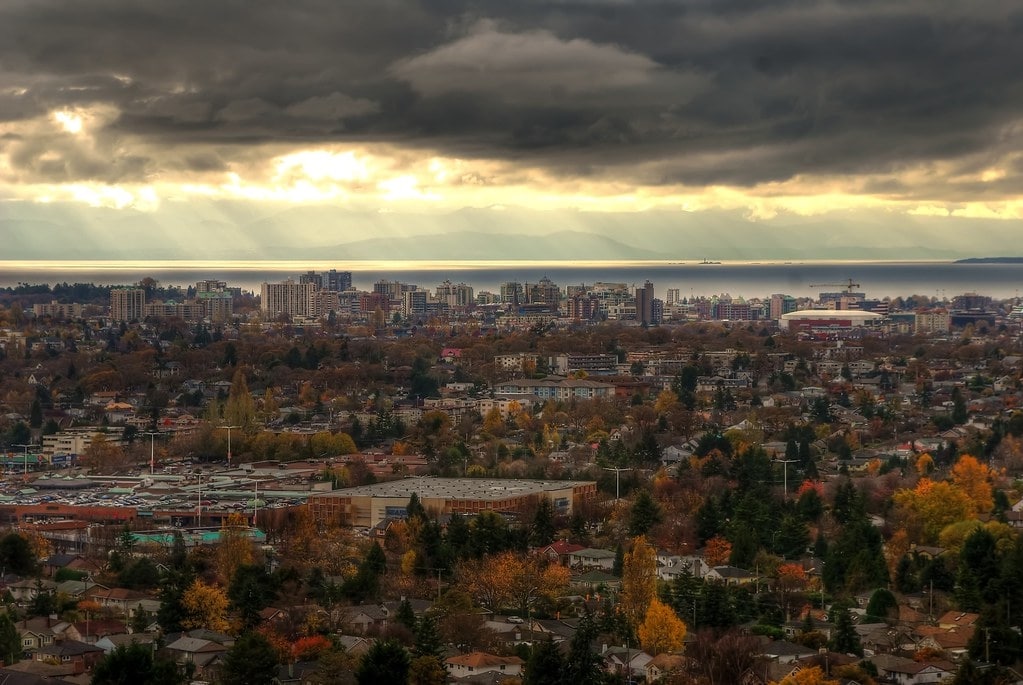 Other viewpoints in Victoria include Pickles' Bluff, Gowlland Tod Provincial Park, Mount Finlayson, Clover Point Park, and Dallas Road. These viewpoints offer different perspectives on the city and its surrounding areas.