Vancouver's Legal Canvas: The City's First Designated Graffiti Wall
Every year at the Vancouver Mural Festival, I'd get swept up in the energy and leave with a single takeaway – these street artists create urban magic with their spray cans.
But there would always be this wish in me that graffiti artists also had a spot just for them – a playground where their art could run wild without any hitches.
Now, that wish is a reality, so let's dive into the birth and developments surrounding Vancouver's groundbreaking legal graffiti wall. Think of this article as your ultimate guide to unraveling the story behind the city's first sanctioned space for graffiti art.
Is it legal to do graffiti in Vancouver?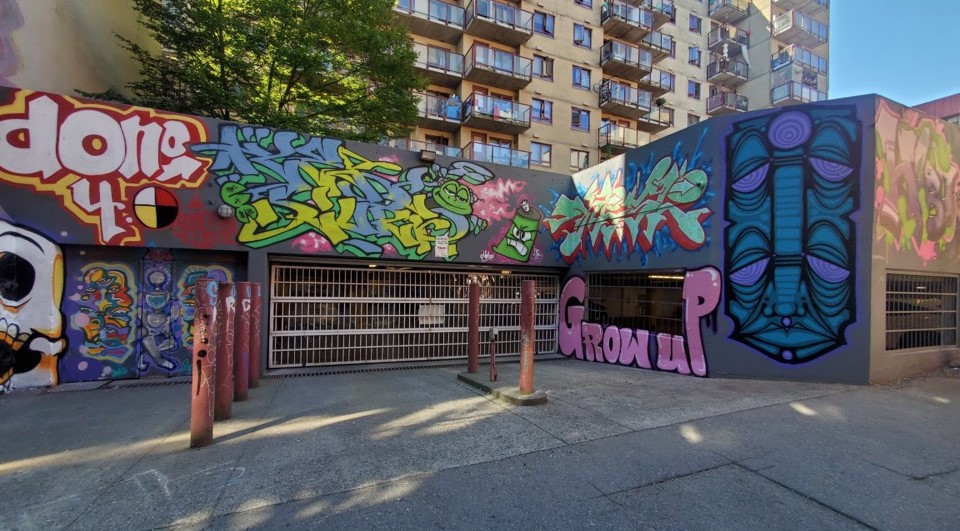 In Vancouver, not all graffiti is considered illegal. Observing Graffiti By-law 7343, the city has specific restrictions on graffiti, but as of May 2021, there has now been a designated area offering a sanctioned space for the art.
This by-law stands as a shield against unsanctioned graffiti, often seen as a sign of urban decay and safety concerns and gnawing at the resources of property owners and the city itself.
These artistic expressions etched on walls vary, from humble letters, marks, and symbols to purposeful tags and intriguing advertisements.
Yet, as long as the property owner did not give prior written authorization, the graffiti is deemed illegal and should be removed by the property owner within 10 days of notice.
The artist behind illegal graffiti faces the brunt (part of it, really), a financial ding at a minimum of CAD 500. Should a property owner fail to erase the graffiti within the given window, the city extends a hand, but the bill finds its way home (as part of the brunt).
As per the same by-law, the city of Vancouver recognizes that graffiti is art. So graffiti artists only need to secure permission from the property owner and they will be exempt from the Graffiti By-law.
When you think about it, the discourse is treading along the fine line between vandalism and murals. At this point, we're wrestling with what qualifies as acceptable art, and while it might have been a long time coming, having this discussion now is undeniably valuable.
In May 2021, the City of Vancouver introduced a trial run of a graffiti art wall. Conversations are ongoing, exploring whether this initiative will prove advantageous for both the artist community and the city's residents.
First Legal Graffiti Art Wall in Vancouver
Where is the graffiti wall sanctioned by the City of Vancouver?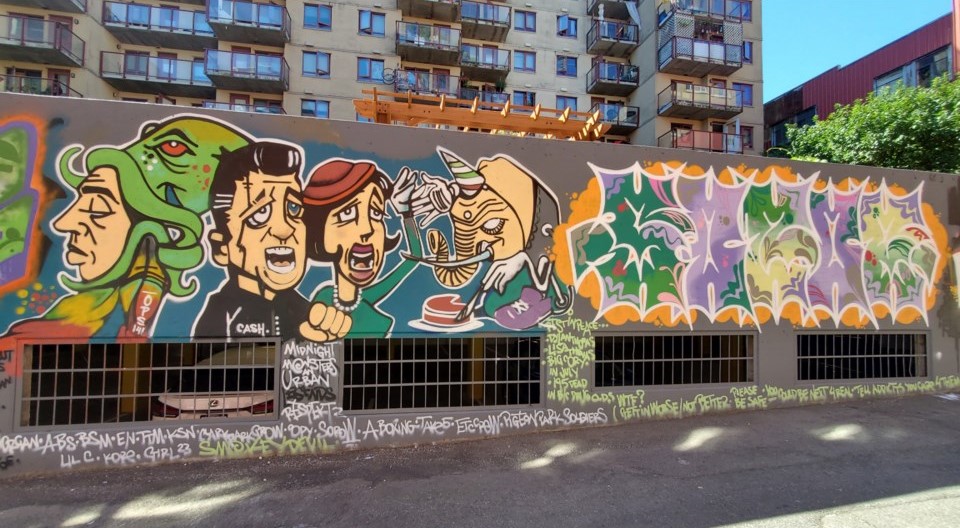 Vancouver's first legal graffiti art wall can be found in the expansive back alley lane behind The Pendera building at 133 W Pender St. It was donated by the Vancouver Native Housing Society to the city's graffiti artists.
With this alley lane spanning 178 feet, Vancouver now has a sanctioned graffiti zone, which depending on the city's further study could be the first of many to come.
If you're planning to visit it, it's just a three-minute walk from the Millenium Gate in Chinatown (Chinatown Vancouver) and six minutes away from the Steam Clock in Gastown (Gastown).
What can you expect to see on Vancouver's legal graffiti wall?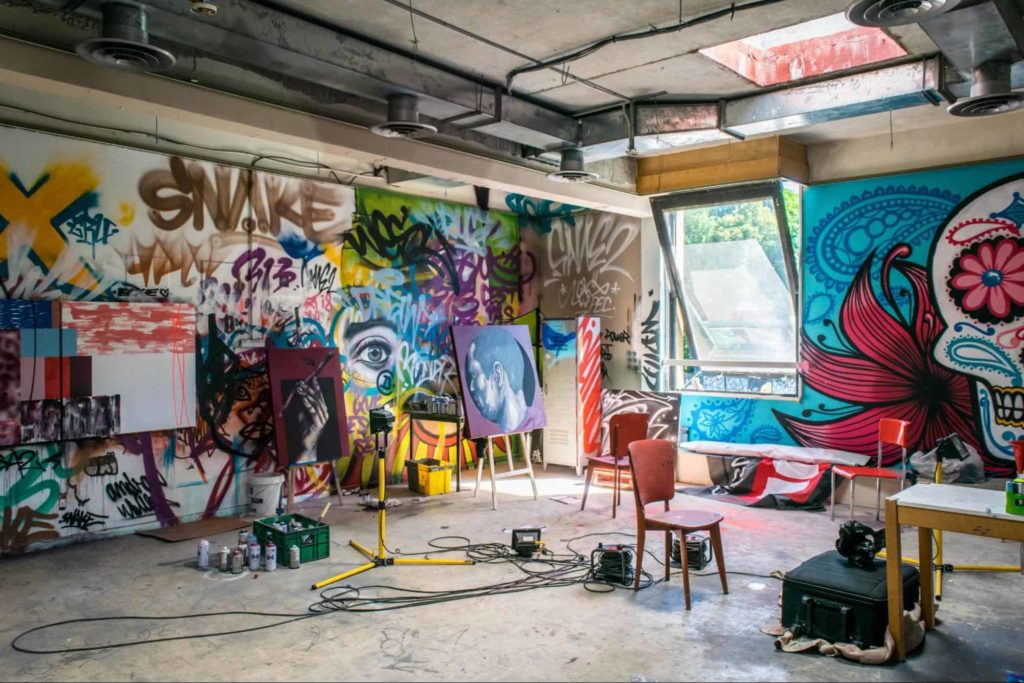 The back lane of 133 West Pender Street showcases a lot of artworks, including the groundbreaking work of Jamie Hardy, also known as Smokey Devil or Smokey D, who played a pivotal role in initiating this artistic movement.
Even before this initiative materialized, Smokey D's graffiti art has already served as a poignant tribute to those affected by the drug crisis in Vancouver's Downtown Eastside.
His murals, characterized by vibrant colors and captivating cartoon-style visuals, not only memorialize lost lives but also offer guidance on navigating the neighborhood's challenges.
It's great that the legal graffiti wall is an inclusive space, welcoming anyone to contribute their art without the fear of legal repercussions. The initiative also strives to prioritize Indigenous graffiti artists, which highlights their unique perspectives and contributions.
The West Pender alley wall is truly a canvas for exploration that even painting over Smokey D's work is not a problem at all. That dynamism, community engagement, and resistance characterize graffiti, after all.
How the First City-Sanctioned Graffiti Wall Came to Be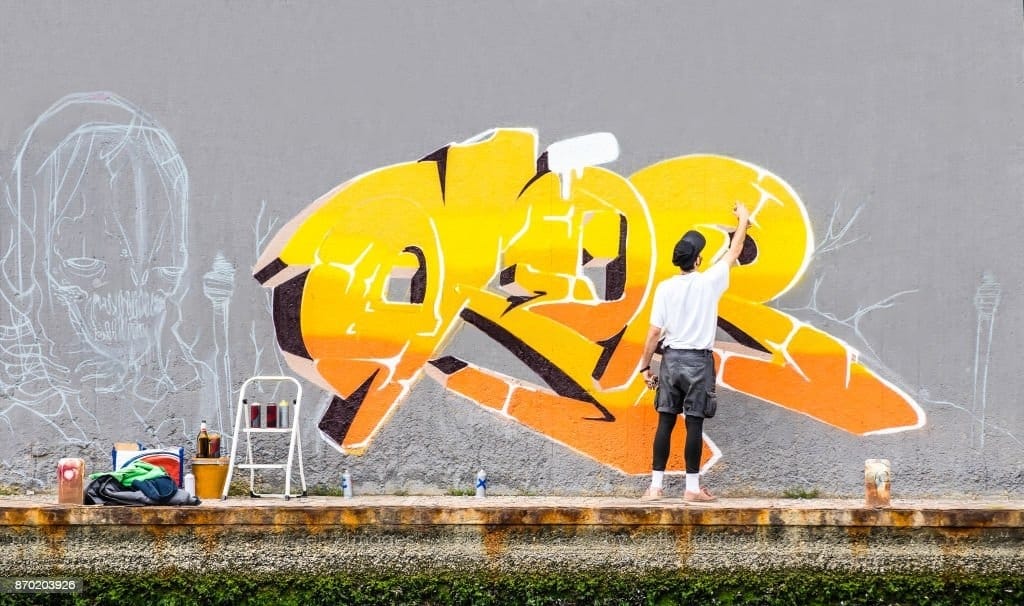 The seeds of an idea that would later blossom into Vancouver's sanctioned graffiti wall found their beginnings within a passionate community of graffiti enthusiasts, led by Trey Helten and Smokey Devil himself.
The Vancouver Coalition of Graffiti Writers Facebook page soon turned into a hub where local businesses and artists gathered to champion the street art scene.
A pivotal turning point arrived unexpectedly when the manager of a Vancouver Native Housing Society building reached out to the group with a novel idea: the replacement of the unsightly sprawl of graffiti tags that marred their alleyways.
Helten and Hardy used their web of connections within Vancouver's art and government circles to finally catch the city council's attention and make them realize the value of a legit graffiti zone.
The crew then fired up a crowdfunding campaign and the community responded really well to the idea accumulating well over CAD 1,200. With those funds, they got to work slathering on fresh paint and snagging essential supplies.
When Helten was invited to the city council meeting to share their experience, the city's response was resounding. A CAD 20,000 allocation for the advancement of graffiti street art programs in Vancouver is a step in the right direction.
Why this Legal Graffiti Wall in Vancouver Matters
A sanctioned graffiti wall can provide any urban setting, including Vancouver, a designated platform for artistic expression and enhance community aesthetics. The initiative can also foster dialogue and a culturally rich environment.
Vancouver faced a notable challenge as graffiti reports shot up by over 40 percent in 2020, with certain areas like Chinatown turning into graffiti hotspots due to the pandemic.
The city didn't sit idle, especially since their belief that 'graffiti attracts more graffiti' is at the heart of their Graffiti By-law. They dropped around CAD 500,000 to support Business Improvement Associations (BIAs) in scrubbing away unsanctioned graffiti.
You can sense how big the problem is, right? But with this sanctioned graffiti wall and the potentially bigger street art program, the hope is that "nuisance graffiti" could grow less and less.
This initiative goes beyond containing graffiti.
A legal graffiti wall opens its doors to all and offers a safe haven for painting without the looming threat of arrest. This creates a nurturing environment where graffiti writers can refine their craft and channel their creative expressions within the bounds of the law.
The art walls infuse color and vibrancy into otherwise mundane corners, serving as veritable artistic oases in the cityscape.
These authorized spaces can also resonate with the younger populace. They provide a playground of expression, allowing them to explore their artistic inclinations and potentially earn from commissioned work.
And most importantly (for us), by embracing these efforts, Vancouver takes a constructive stride in backing the local artistic community. It's a sign that the city supports street art's rightful place as a valid and legitimate mode of artistic expression.
Challenges Moving Forward with Vancouver's Graffiti Art Wall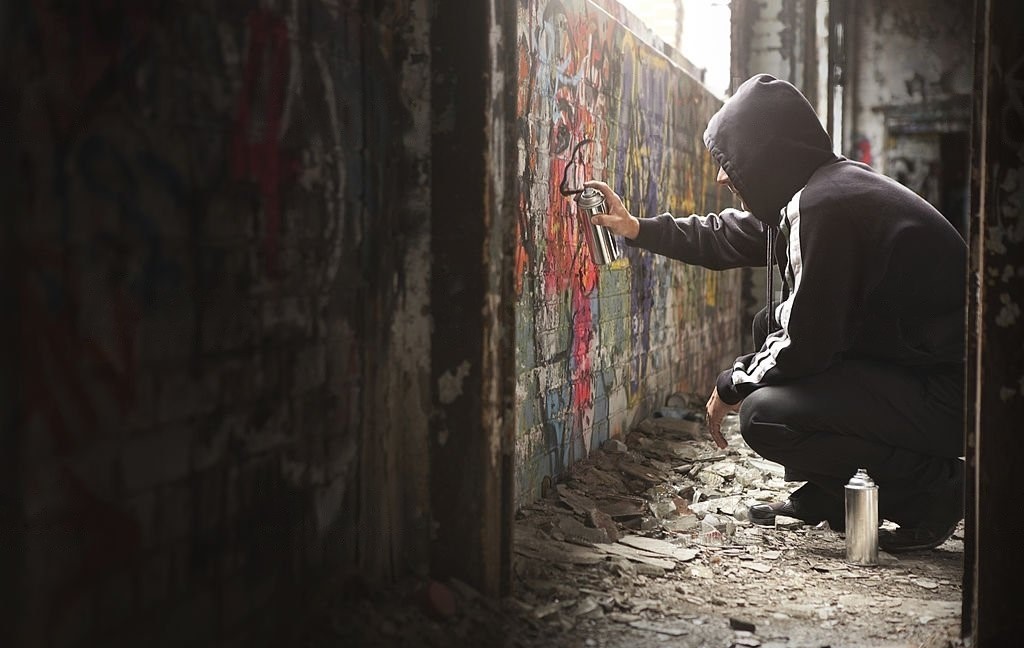 Despite the graffiti wall now up and running, the unintended graffiti spillover to neighboring buildings can be one of the main concerns moving forward.
If that happens, then it only affirms the difficulty of containing graffiti even with dedicated spaces.
Additionally, the success of sanctioned graffiti walls appears to hinge on strong leadership and maintenance by urban art organizations. The thing is, the Vancouver Coalition of Graffiti Writers decided to step back and take down their Facebook page in the last leg of 2022.
Helten cites the uncertainties regarding how the new council may approach street art, and these shifting political dynamics may be a signal to prioritize the safety of the group's members.
So, while we were making good progress in legalizing graffiti in safe spots, it's like we hit a pause button and are now in limbo.
Word's out that the Vancouver Police Department might be setting up a whole new unit to tackle graffiti. It's no wonder the group got a bit cautious and now wondering if their plans and the city's interest are still on solid ground.
The Vancouver Public Space Network is gearing up to have a chat with the council about all this, and it's scheduled for some time in 2023. So, we're in a bit of a waiting game, hoping for a future as bright as the graffiti in the city.
Do's and Dont's about Graffiti in Vancouver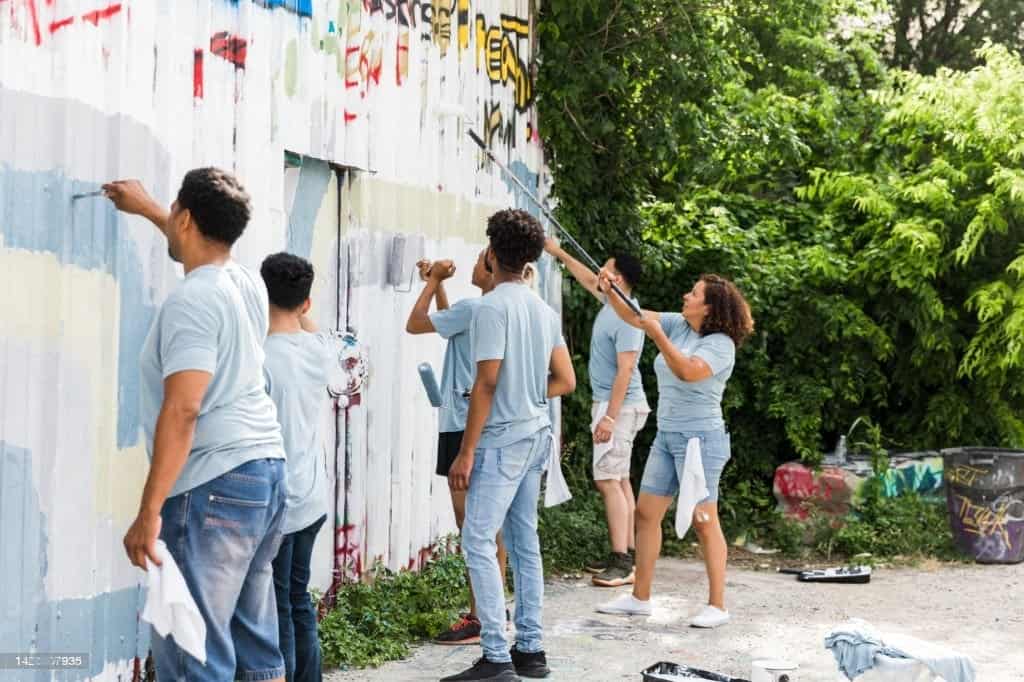 Seek Permission and Designated Areas: Before creating graffiti art, ensure you have proper authorization to work on a specific wall or location. You can avoid legal problems if you visit the dedicated alley, or talk to the owner of the property you want to work on.
Respect Property and Structures: Avoid creating graffiti on public or private property without permission. Vandalism, including graffiti on walls, buildings, bridges, and other structures, is something that Vancouver is serious about curbing.
Remove Graffiti Promptly: If you're granted permission to create graffiti art, follow up so that it can be removed once the permitted time has passed. Property owners are generally responsible for graffiti removal.
Understand Local Laws: Familiarize yourself with Vancouver's graffiti laws and regulations. The discussions on graffiti street art are still developing, so it's important to keep yourself in the loop to avoid getting yourself into legal troubles.
Engage in Responsible Artistry: One of the goals of the sanctioned graffiti wall is to make free-for-all spaces that celebrate and preserve the diversity of cultures. Avoid hate speech, racism, and discrimination in your art so we can all inch towards this goal.