How Much Do Buses Cost in Vancouver?
Buses are an excellent mode of transportation in Vancouver. Not only are they affordable, but the schedules and routes are available 24 hours a day, making them extremely flexible.
If you're new to the area and need information about bus fares in the city, continue reading.
How Much Do Bus Fares Cost in Vancouver
The cost of a bus fare in Vancouver for a single adult ranges around CAD 3.10 to 6.05, with seniors and children priced a little lower at CAD 2.05 to 4.15.
This fare is dependent on a variety of factors. This includes the time of day and the number of zone boundaries you cross as there are three fare zones across Metro Vancouver.
Check out the table below for a complete breakdown of cash fares, contactless payments, compass cards, and daily and monthly passes for a single adult.
| PAYMENT METHOD | 1-ZONE | 2-ZONE | 3-ZONE |
| --- | --- | --- | --- |
| CASH | CAD 3.10 | CAD 4.45 | CAD 6.05 |
| CONTACTLESS PAYMENT | CAD 3.10 | CAD 4.45 | CAD 6.05 |
| COMPASS CARD | CAD 2.50 | CAD 3.65 | CAD 4.70 |
| MONTHLY PASSES | CAD 102.55 | CAD 137.10 | CAD 185.20 |
| DAY PASSES | ALL ZONES - ALL DAY - CAD 11 | | |
Data from Translink via https://www.translink.ca/transit-fares/pricing-and-fare-zones
Concession Fare Eligibility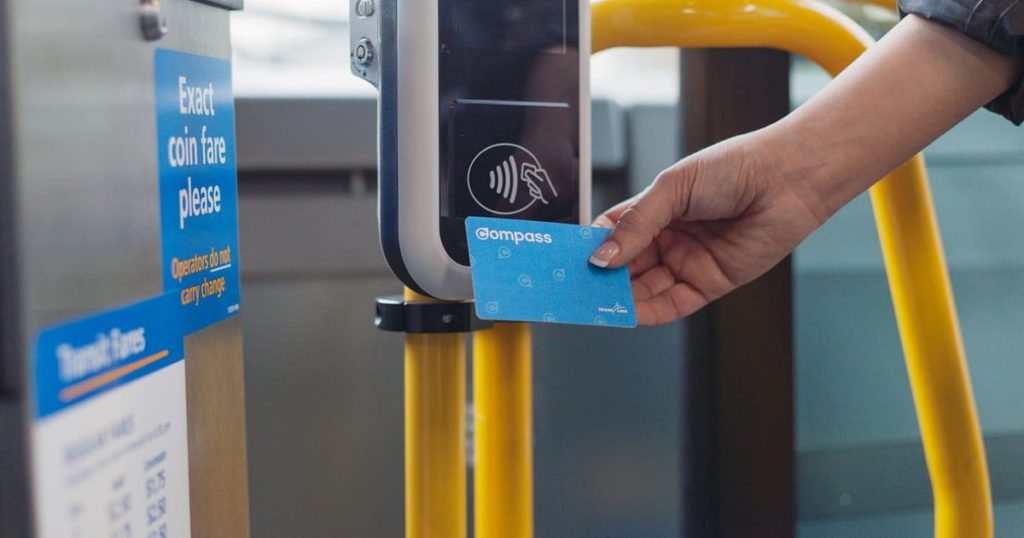 Public transportation is a crucial component of a city's infrastructure, and in Vancouver, concession fares are an integral feature of the bus system.
If you qualify for a concession fare, you will receive a discount on the standard cash fare for adults. The discount amount varies based on the type of concession fare for which you qualify.
Check out the table below for a complete breakdown of the concession fares in Vancouver buses:
| PAYMENT METHOD | 1-ZONE | 2-ZONE | 3-ZONE |
| --- | --- | --- | --- |
| CASH | CAD 2.05 | CAD 3.05 | CAD 4.15 |
| CONTACTLESS PAYMENT | CAD 3.10 | CAD 4.45 | CAD 6.05 |
| COMPASS CARD | CAD 2.05 | CAD 3.05 | CAD 4.15 |
| MONTHLY PASSES | | | CAD 58.60 |
| DAY PASSES | ALL ZONES - ALL DAY - CAD 8.65 | | |
Now, let's take a look at the following groups that are eligible for concession fare discounts!
Seniors 65 and Older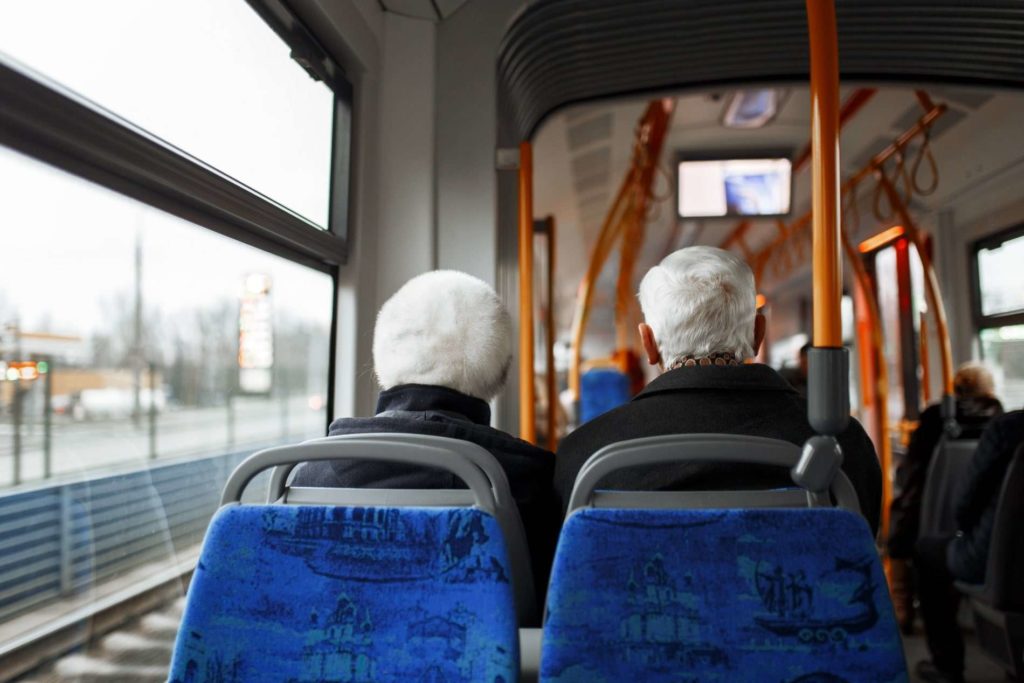 Vancouver buses offer a new concession fare for seniors aged 65 and older. This is good news for seniors in Vancouver who rely on the bus to get around. as the concession fare will make it more affordable for them to use public transit.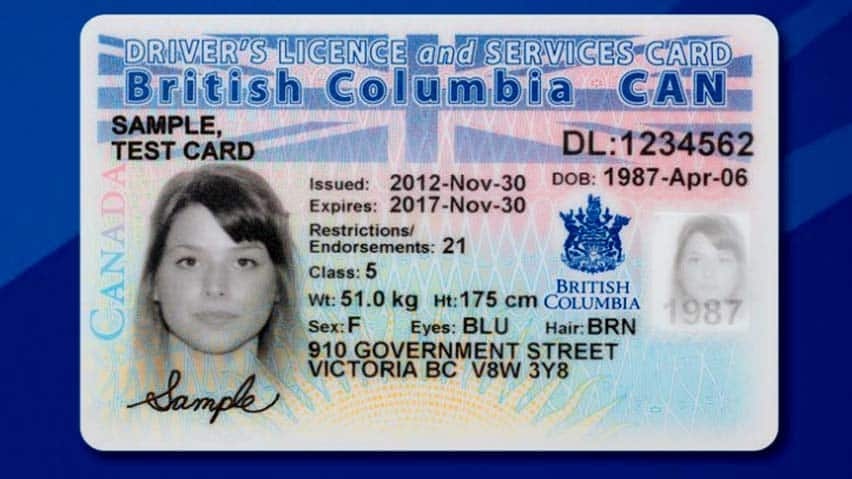 In order to be eligible for the concession fare, you must show your BC CareCard or BC Services Card to the driver when you pay.
Youth and children 13 to 18 Years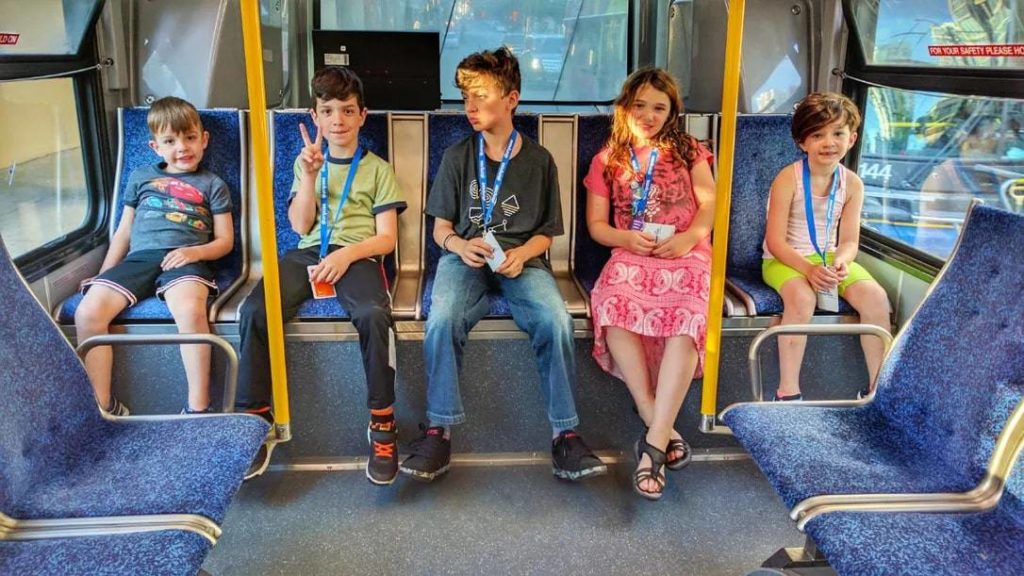 In Vancouver, youth between the ages of 14 and 18 can ride the bus for a reduced fare. To be eligible, you must have a valid student ID card from a recognized school. The card must be shown to the bus driver when boarding.
Children 12 and under Ride Free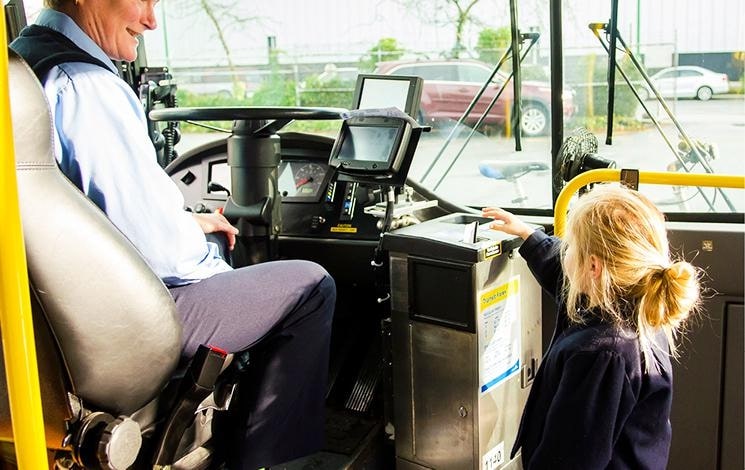 Children 12 and under are eligible for free rides on Vancouver buses. To take advantage of this, simply present your child's birth certificate or other proof of age when boarding the bus.
We also strongly recommend you have your children check out the transit tips from Translink where they can get information on bus stops, and other useful information.
Handycard Holders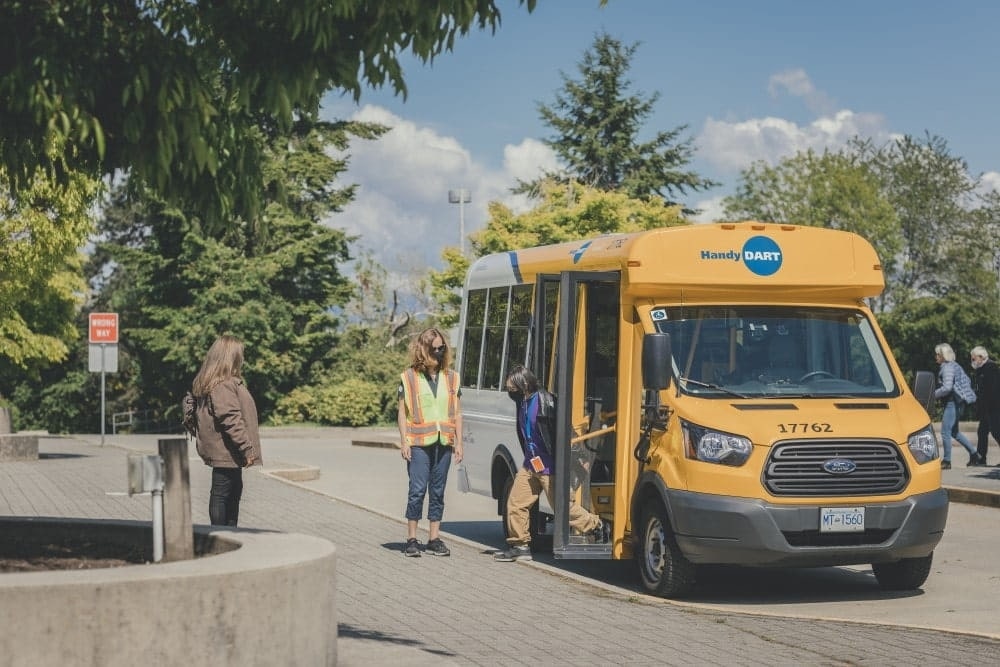 A HandyCard is a photo identification card for clients who require assistance to use the conventional system. This permits you to travel on Translink services at a discounted price and obtain Taxi Savers coupons for cheaper taxi costs.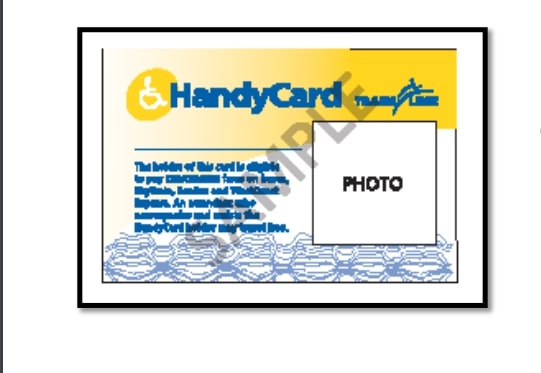 To apply for a Handy Card, residents must check out HandyDART's website and fill up their application form. Make sure you have all your personal information available including your date of birth, home address, doctor's name, and phone number.
Additionally, the application must be printed and signed by the applicant and medical authority. Once you have completed the application, you may send it via email or postal mail. 

Payment Options for Buses in Vancouver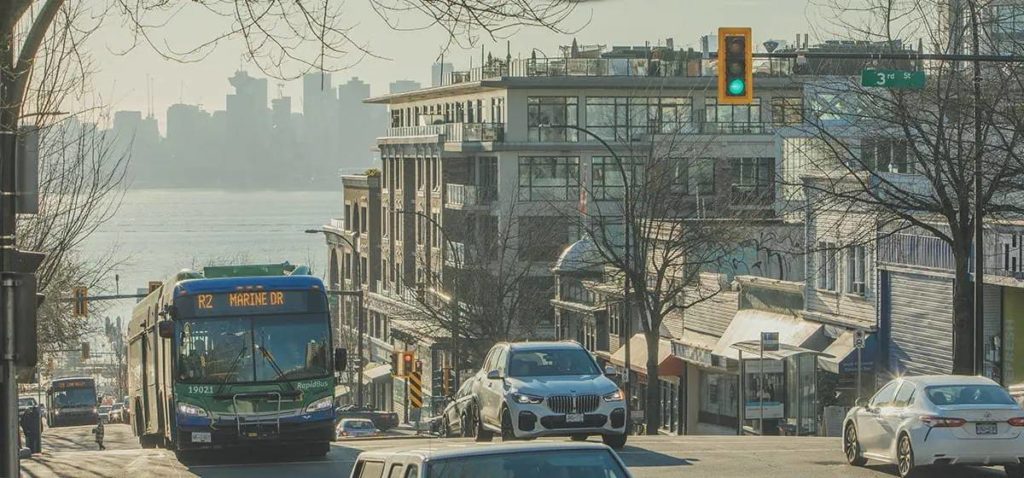 In an effort to provide greater convenience for commuters, Vancouver has implemented a range of payment options for buses and other public transport. With the use of technology, it's now easier than ever to pay for your bus ride.
1. Compass Card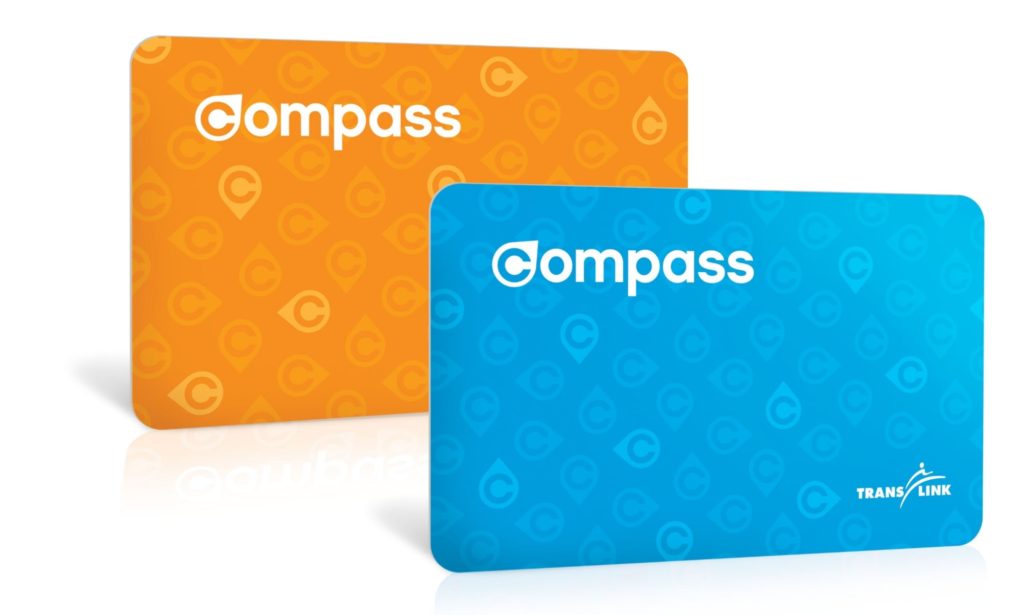 You can use the Compass Card to pay for your bus fare. When boarding the bus, you can tap your Compass card on the reader to deduct the fare from your account balance.
Compass Cards can be purchased online at compasscard.ca or at Compass Retailers.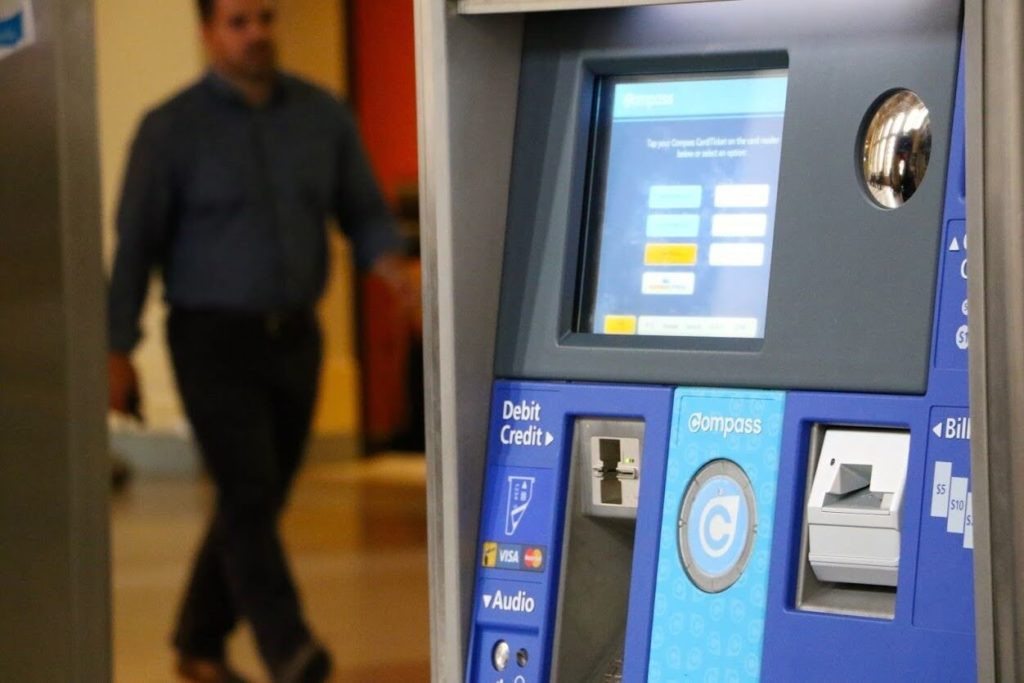 Compass cards may also be purchased at Compass Vending Machines (CVMs) found in all SkyTrain, SeaBus, and West Coast Express stations, as well as from select London Drugs stores.
2. Compass Ticket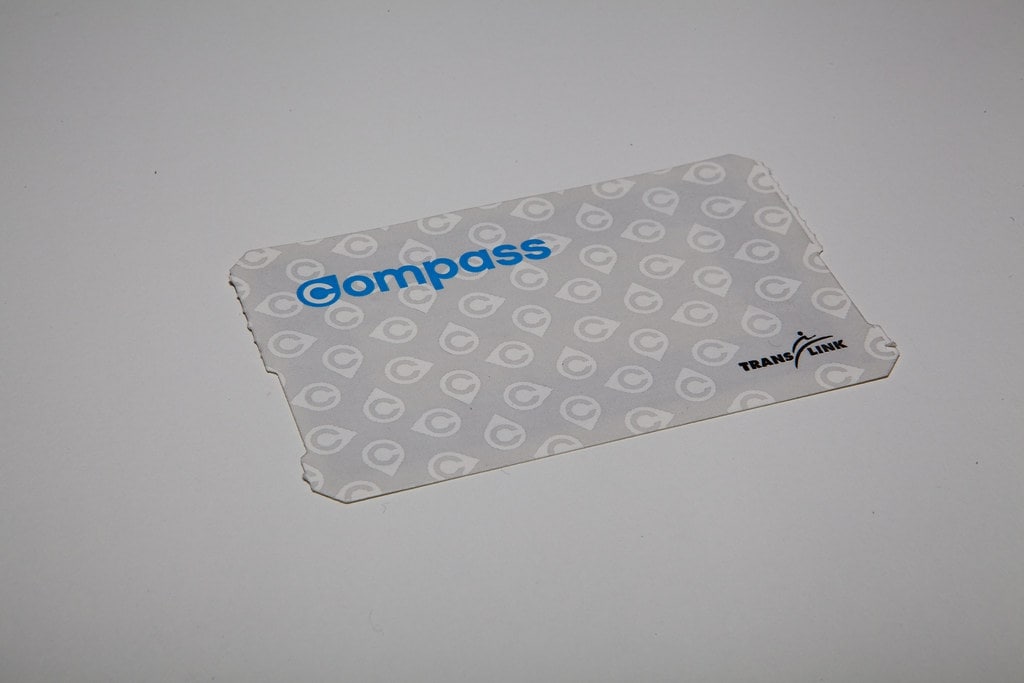 If you only need to use Vancouver's public transportation for a limited time, Compass tickets are the way to go. This ticket allows you to move between bus, SeaBus, HandyDART, and SkyTrain services.
Compass Tickets are valid from the purchase date until 4 a.m. the following day and can be purchased at CVMs or online at compasscard.ca.
3. Credit and Debit Card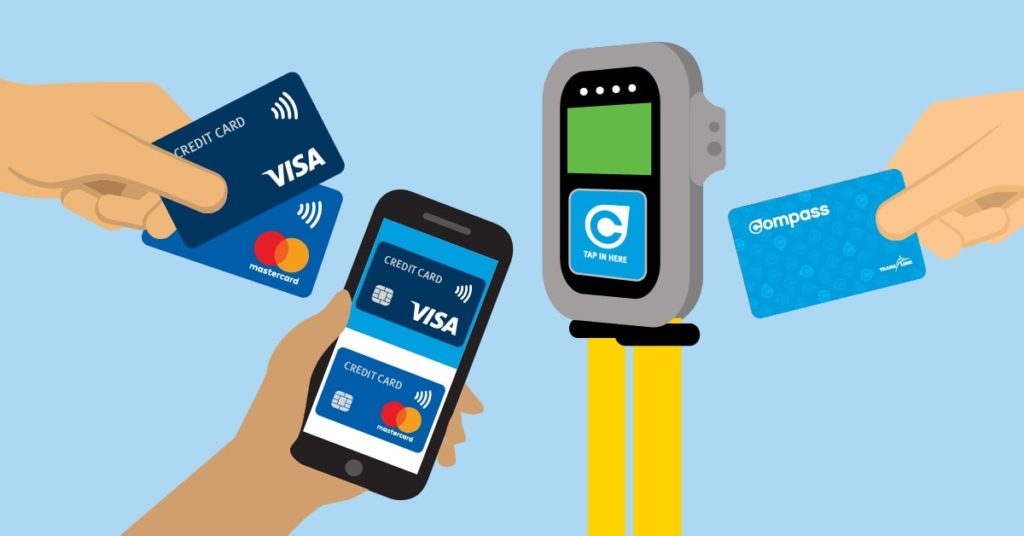 If you're paying by credit or debit card, you can simply tap your card on the fare box when you get on the bus.
You'll need to have a valid credit or debit card that has been authorized for use as a contactless payment method. Most major credit and debit cards will work, including Visa, Mastercard, American Express, and Discover.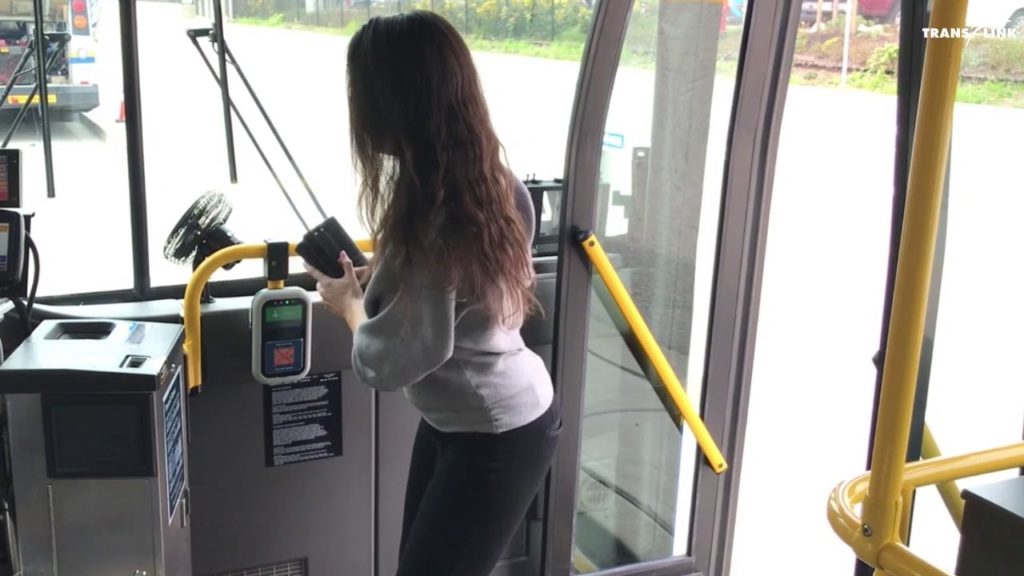 Now, it's important to note that you should avoid tapping your entire wallet or cellphone case with multiple cards as this could result in a 'card clash'.
The system will charge the first card it recognizes, which may not be the card authorized by the rider. So if this ever happens, the transaction will be reversed within 21 minutes.
4. Apple, Google, or Samsung Pay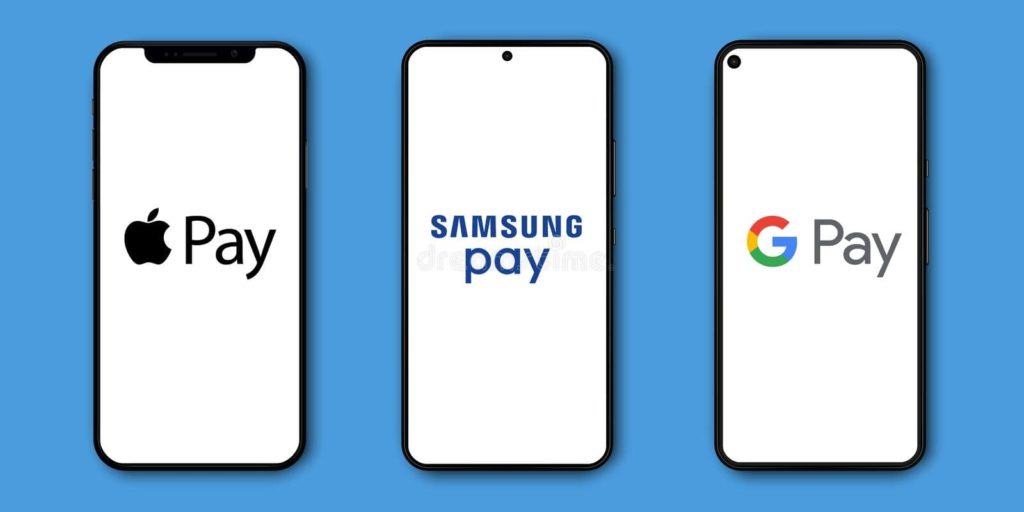 TransLink implemented the 'Tap to Pay' function on Vancouver's public transport system in 2018, allowing users to pay for rides with their mobile wallets.
Apple, Google, and Samsung Pay can all be used to pay for Vancouver bus rides. Tap your card or smartphone on the card reader onboard a Vancouver bus to pay with contactless payments.
5. Cash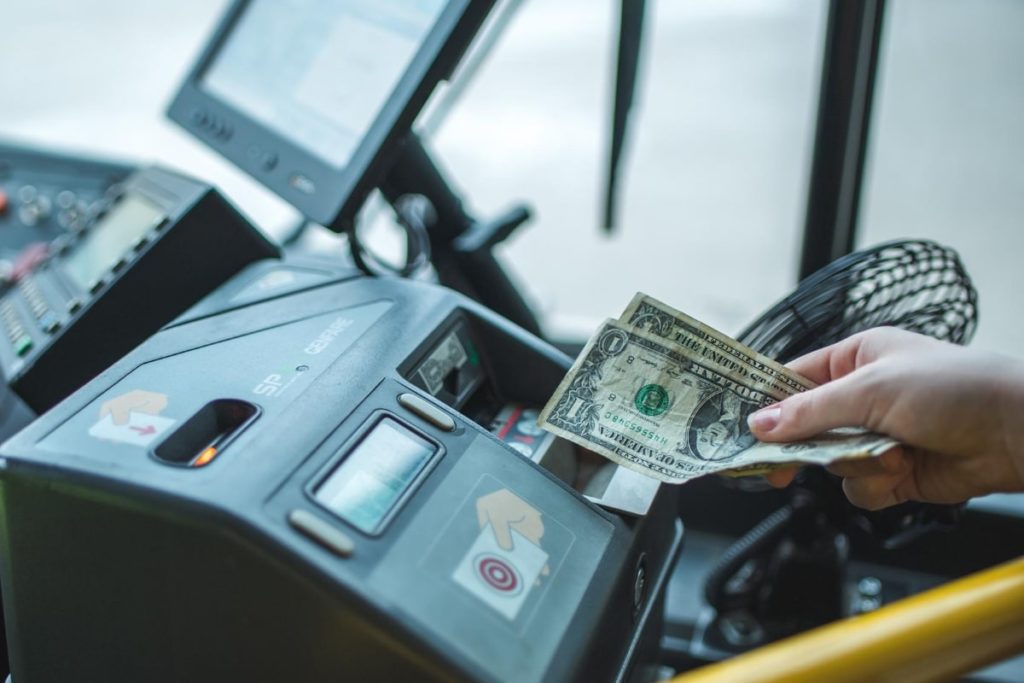 Cash is the most common form of payment for buses in Vancouver. You can use cash to pay for your fare, and you can also use cash to buy a bus pass.

The operator will then provide you with a bus transfer that serves as evidence of payment and allows you to move between buses.
FAQs about Buses in Vancouver
---
That ends our article about Vancouver's bus system. We hope this article helps make your trip around the city easier now that you know how much buses cost in Vancouver.
Now, in case you need want plan to drive around the city, we recommend you check out some of the best driving schools in Vancouver.