Kitsilano Beach Restaurants
We love visiting Kitsilano Beach! Sand in our toes, a beautiful view, beach volleyball, and frisbee!
But let's be honest, we're not the only ones that get hungry while doing all those activities, right?
Luckily, there are plenty of restaurants nearby Kits to refuel our energy tanks. We've tried them all over the past couple of months to give you some of our favorites!
1. Nook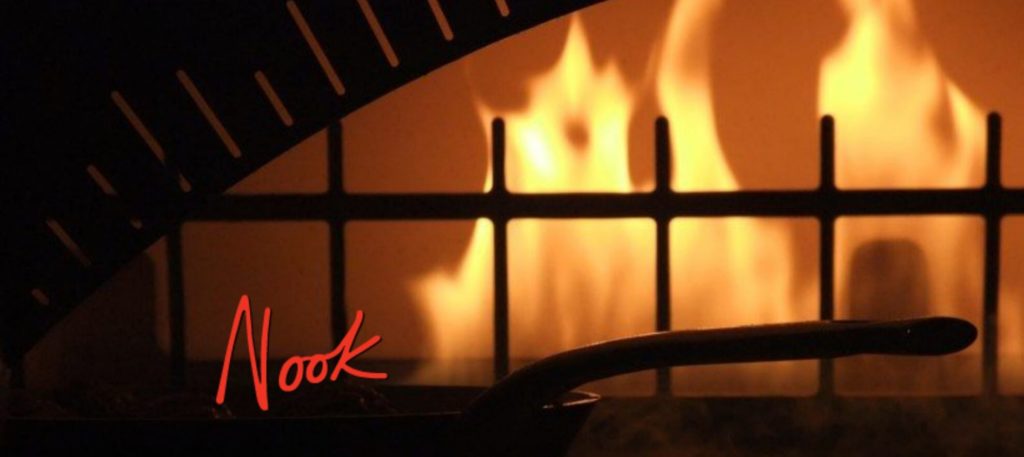 The Nook is an Italian restaurant along Kitsilano that serves Italian staples such as pasta, pizza, fish, and fruits.
If we're being honest, we would recommend all their pasta dishes. They were all delicious, and the vegetables tasted especially fresh. But I guess if we had to choose, our top pick would be the "Spaghetti Bolognese"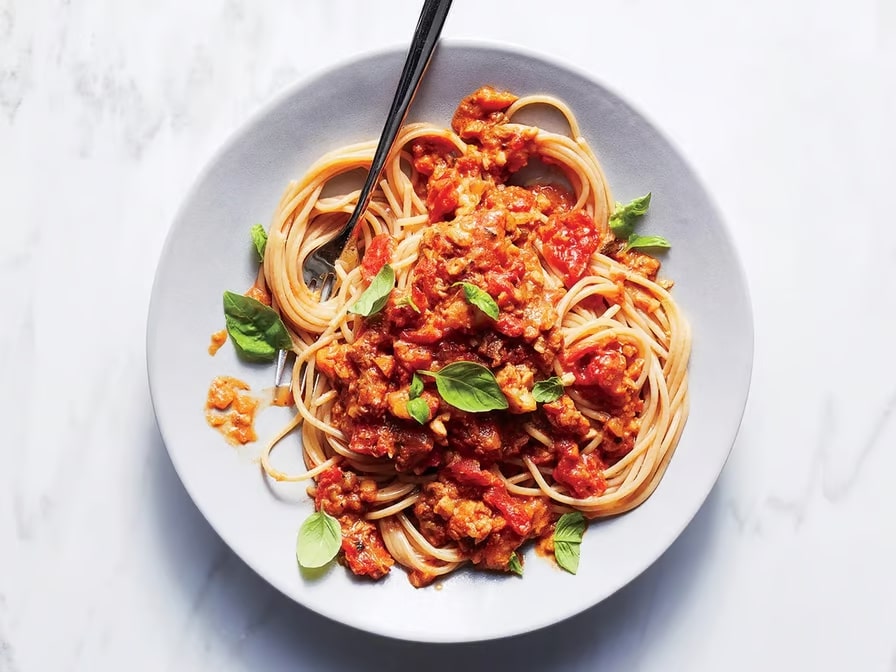 It's meaty and it has a sweet tang from the tomatoes and a herbal note from the Italian spices used to make this dish. As far as taste goes, we were very pleased, and we think you would be too.
We also liked their "Burrata & Prosciutto" as it's very creamy and pairs perfectly with a glass of red wine. Just make sure to save room for dessert, as their Tiramisu is one of the best we've ever had.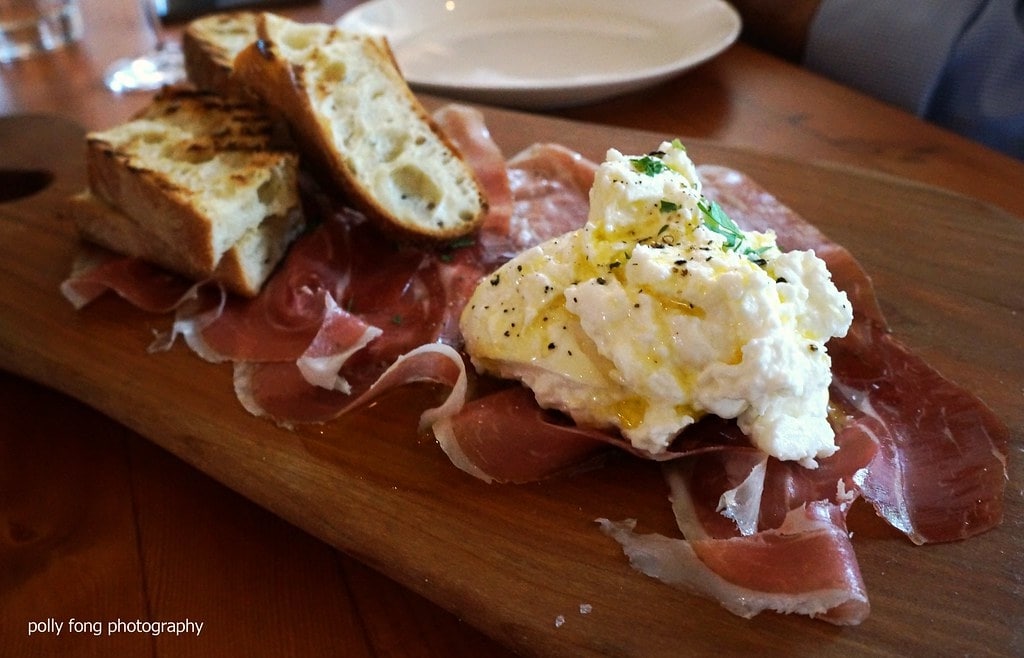 If you still have room for one more main course, their pizzas are also worth ordering. For us, we ordered the Margherita pizza which we think is perfect. We liked the thin and crispy crust and it had all the right balance of sweet and sour flavors.

2. Octopus' Garden Restaurant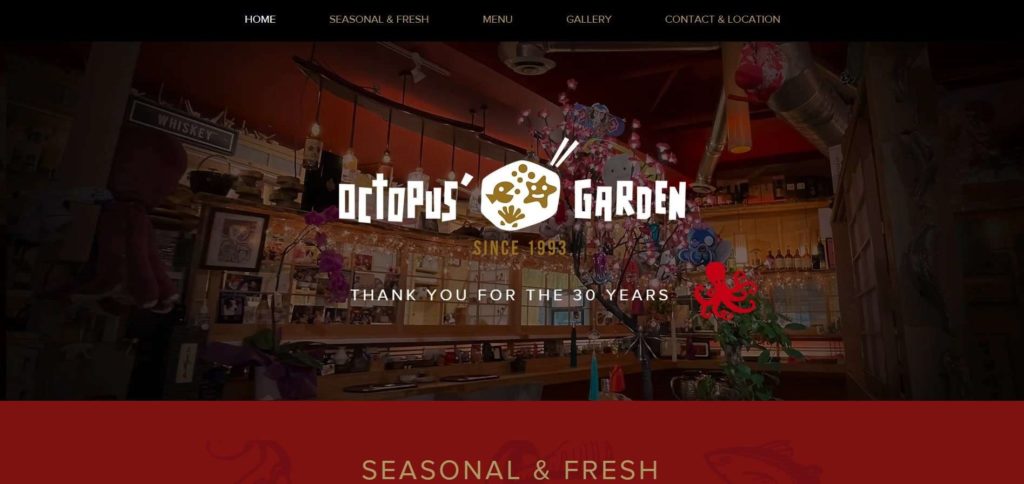 Established in 1993, Octopus' Garden Restaurant has been the go-to for authentic Japanese dishes and they're known for their sushi.
Don't expect simple Japanese fare; instead, come here for fresh seafood and other seasonal ingredients. While we admit that their food is a little pricey, it's well worth it because you definitely get the quality and experience you paid for.
Our favorite in particular is the "Sashimi Platter". It definitely satisfied our craving for seafood, and it's filled with ebi (shrimp), hamachi (Japanese amberjack), uni (sea urchin), otoro (tuna), and fresh fish.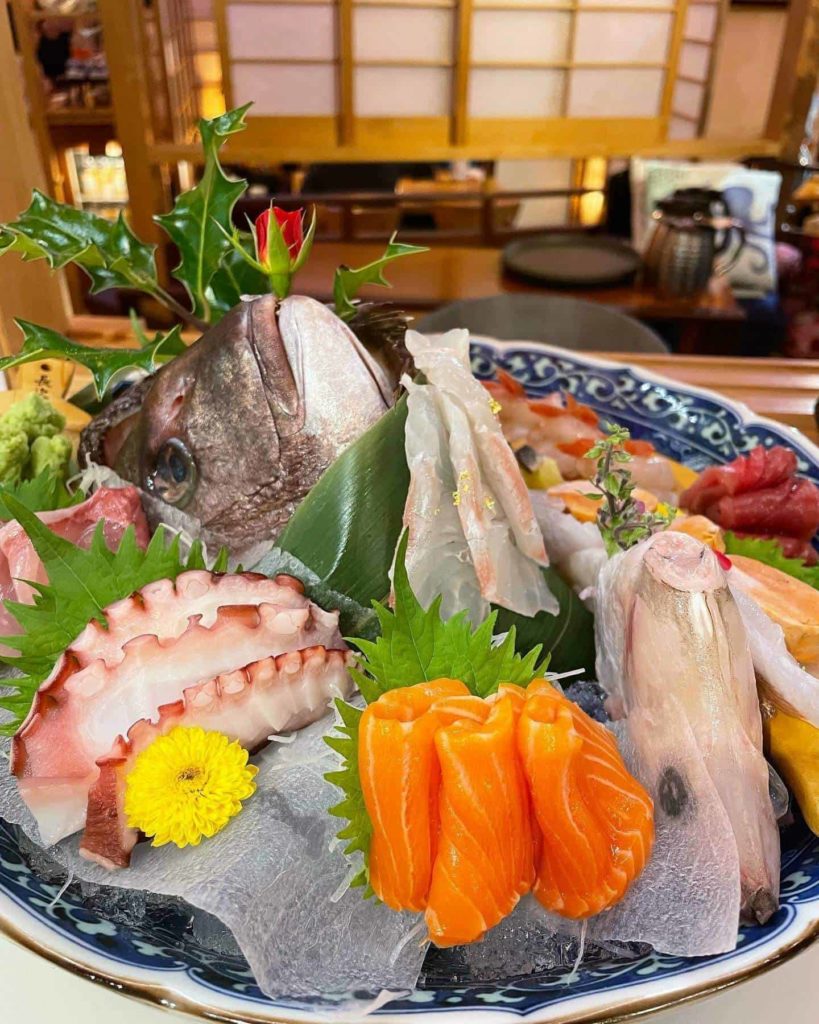 We'd also like to give a special shoutout to their "Shirako". While it tastes a bit like oyster, it's a lot milder and has a slightly sweet and buttery flavor that we're sure would be a big hit to seafood lovers.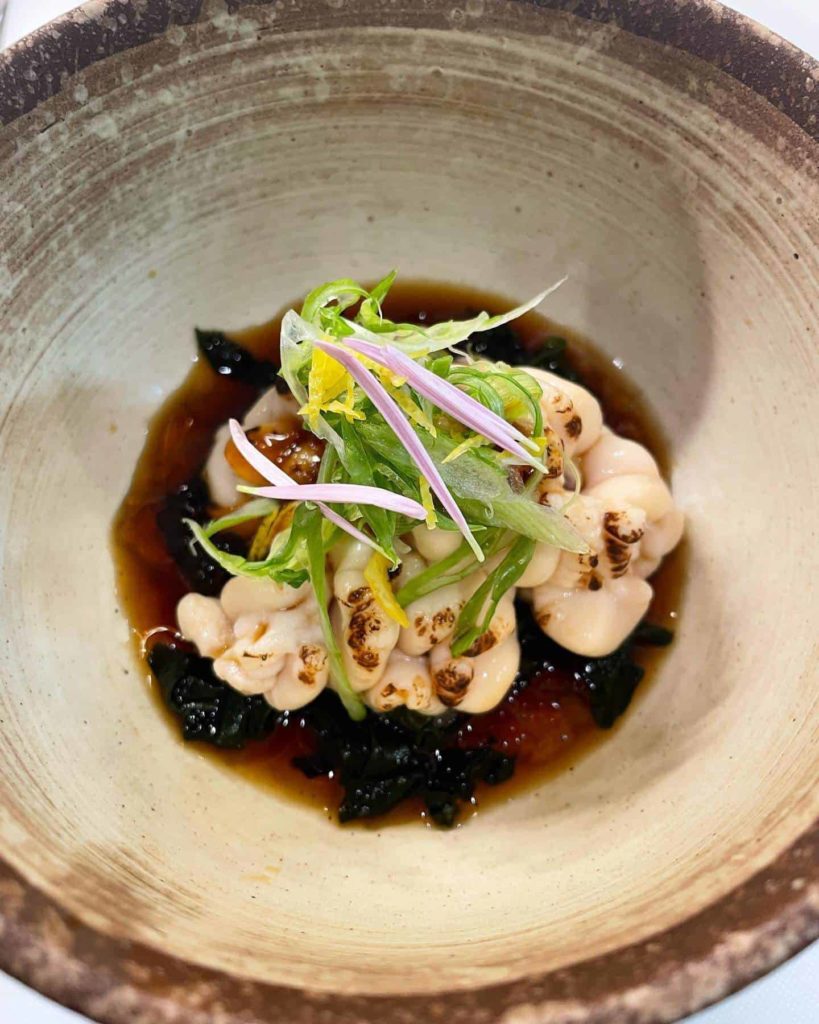 The interior decor of this Japanese restaurant is very kawaii and while it's a small space, you can make a reservation ahead. It's also an added charm that all their servers wear kimonos!

3. Au Comptoir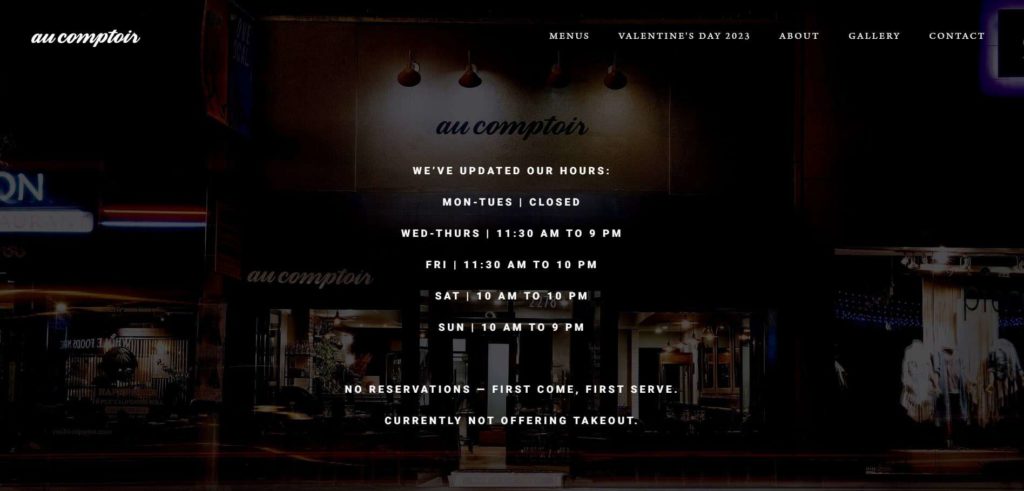 Au Comptoir, a French restaurant in Kitsilano, is a great choice if you're in the mood for something a little more refined. We felt very classy while enjoying the outdoor seating and extensive brunch menu.
Now, you have to try their open-faced ravioli, made with homemade pasta, wild mushrooms, and chestnut that gives out an earthy but sweet taste. Although we wouldn't recommend this for the lactose intolerants folks out there.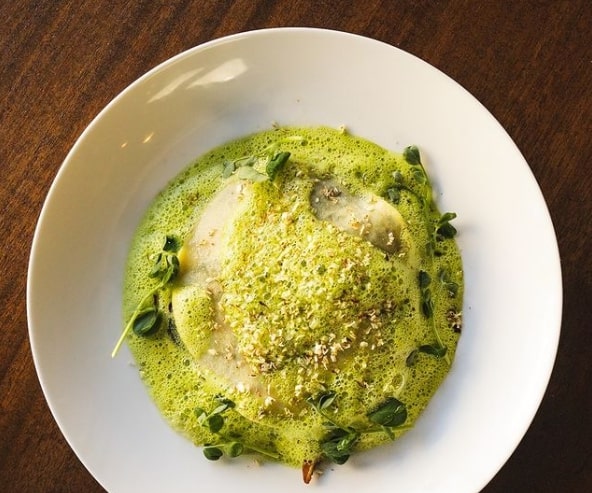 Instead, consider getting their crispy confit duck leg, served with bean ragout, garlic confit, mustard greens and duck jus.⁠ The presentation of this dish is just divine, and it tastes like it as well.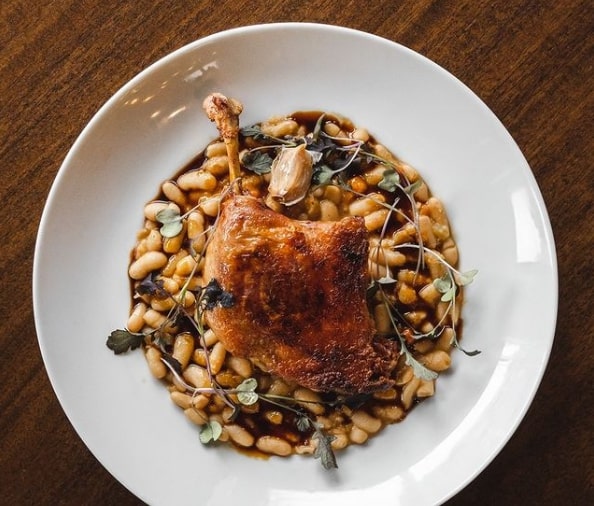 Did we also mention that they make all their pasta from scratch? You can see photos of the kitchen in action on their Instagram page, where they use machines to make pasta in various shapes and sizes.

4. Maria's Taverna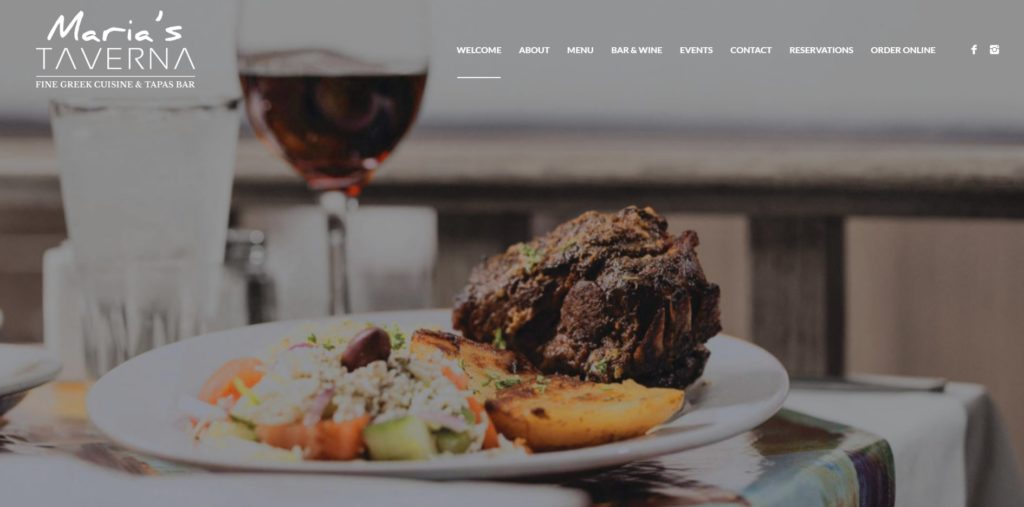 Maria's Taverna, located not far from Kitsilano, is another great dining option. Since its opening 36 years ago, this Greek restaurant has been serving its patrons traditional dishes made with the same recipes.
If you want a bit of everything on their menu, we recommend you get the "Hot Appetizer Platter".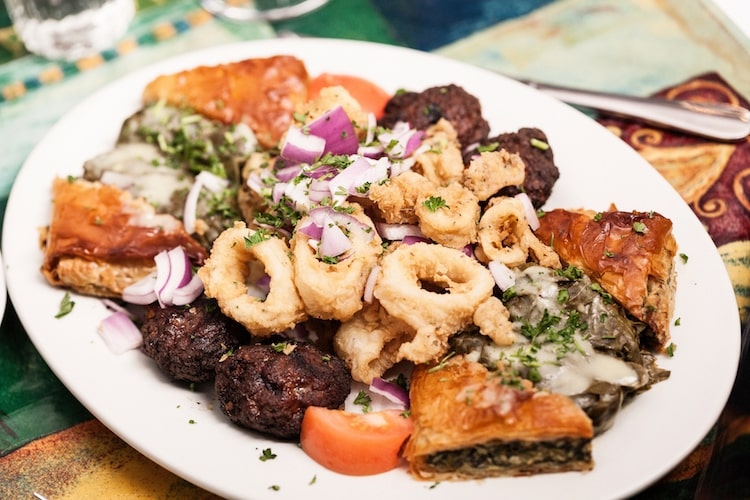 This dish is packed with kalamari, spanakopita, keftedes, dolmathes, feta cheese, homous, and tzatiki. Which are all traditional Greek dishes that are best paired with a glass of ouzo or a bottle of Greek wine.
Speaking of wine, Maria's Taverna also has a wide selection of both white and red wine, but while you're here, we recommend you get the "Tsantali".

This Greek wine is known for its crisp and refreshing taste, with hints of citrus and green apple.

5. Fable Kitchen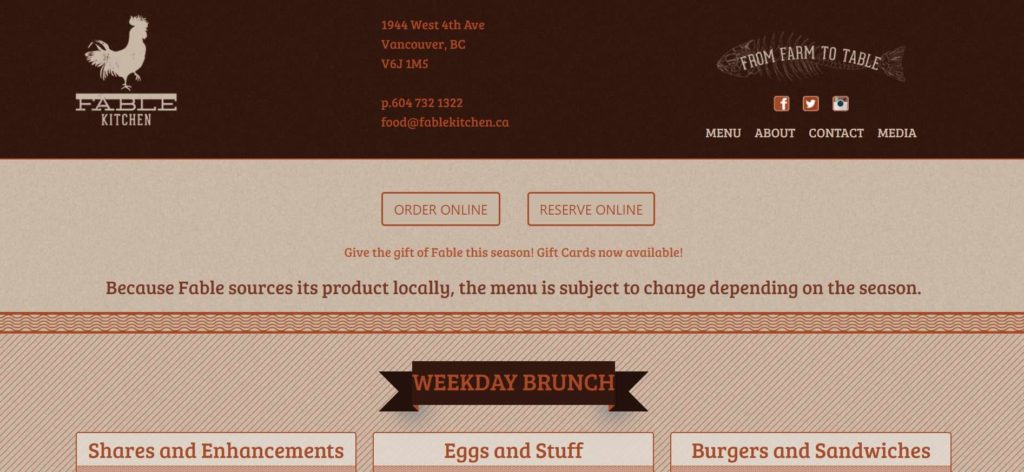 Fable Kitchen is a farm-to-table bistro in Kitsilano, designed with red brick walls, wood furnishings, and dim lighting that will make you feel like you're transported to a cozy countryside cottage.
Their menu is made up of classic breakfast meals which almost always include eggs, bacon or sausage, potatoes, and hollandaise-slicked eggs Benedict.
But perhaps our top pick would be their "Duck Meatballs". This dish had a rich and tasty flavor, making it the ideal appetizer. It has tagliatelle, mushroom jus, and parmesan foam that added a subtle creaminess to the dish.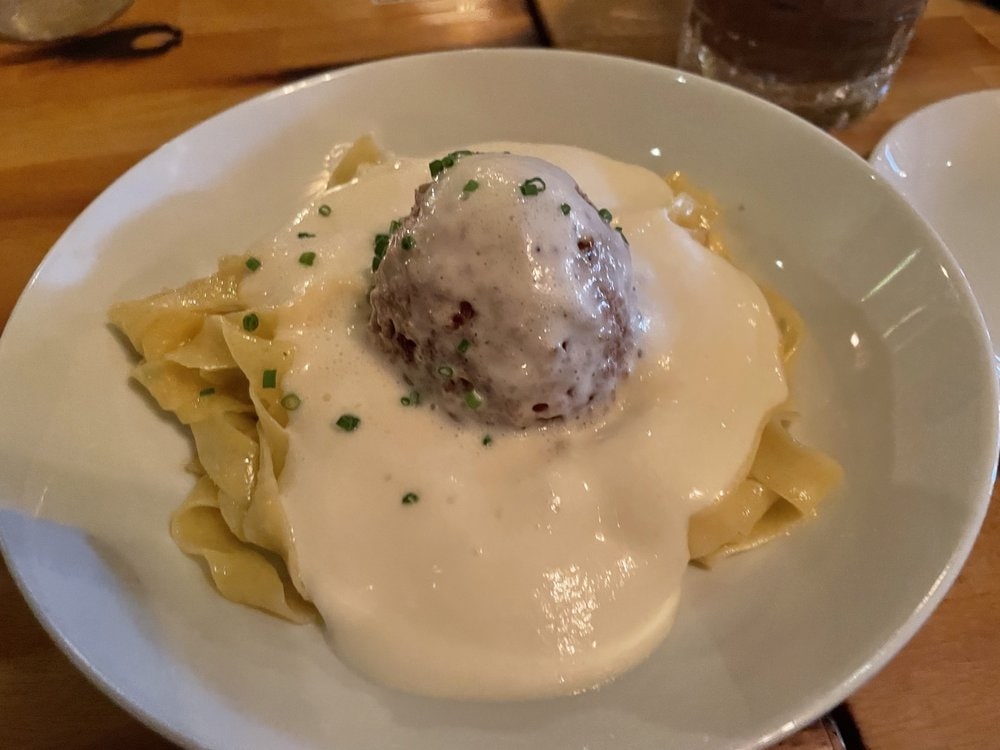 Our second recommendation would be their "Ham Benny". It has a combination of olive oil hollandaise, ham, eggs, and a side of breakfast potatoes and kale, making it a great option for those who love savory breakfasts.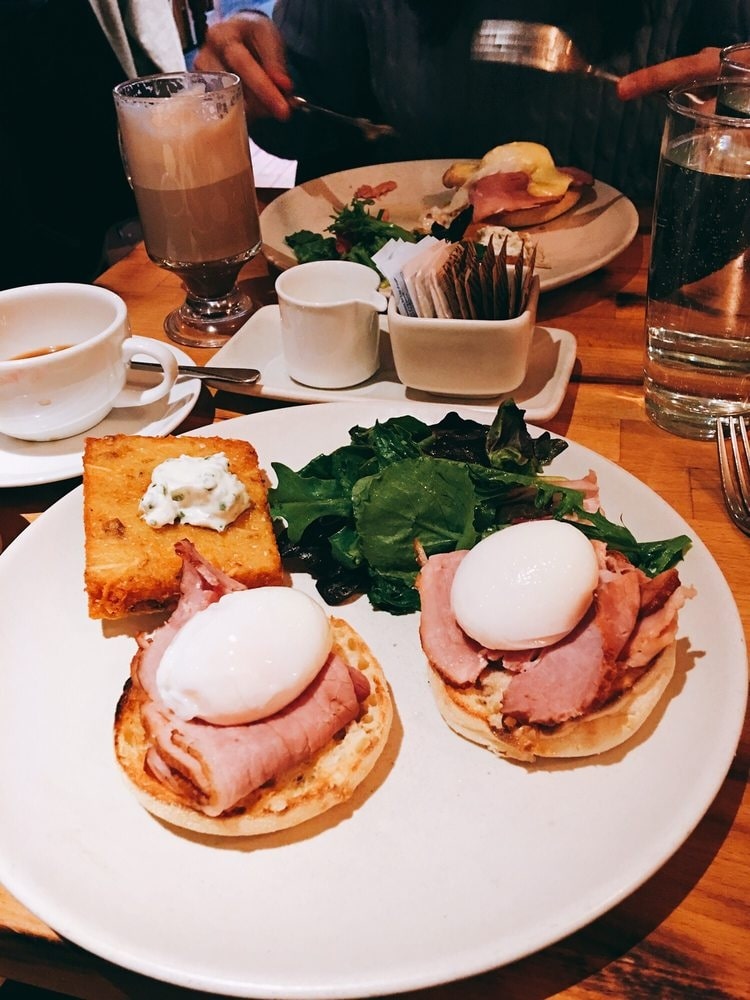 6. The Cider House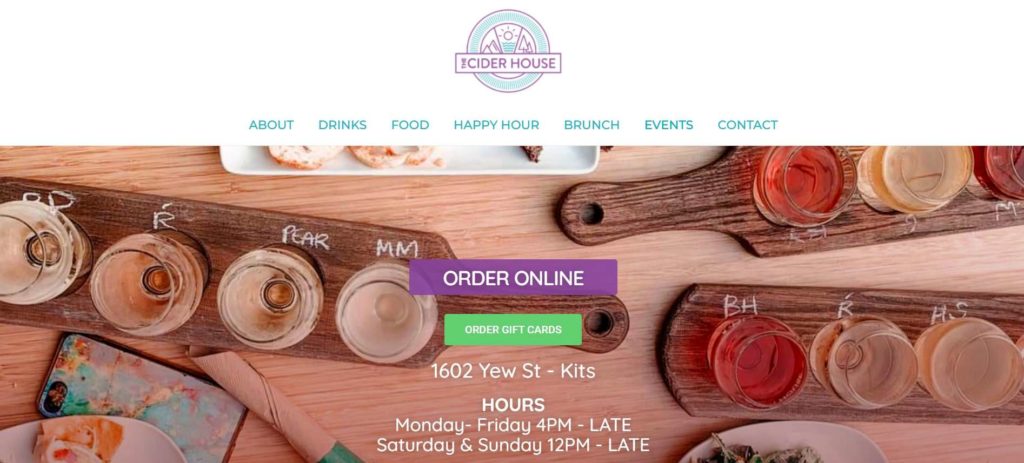 The Cider House is Vancouver's first cider taphouse that serves rotating taps of BC cider, beers, and many types of kombucha. And what better way to enjoy their ciders than with a delicious, healthy meal.
Cue in Cider House's plant-based menu, where they serve well-known meal favorites and replace certain ingredients to make them healthy.
For example, instead of potatoes, they use yam to make fries, and instead of meat, they use tofu or vegan meat so if you're looking for a vegetarian restaurant in the city, you found it.
Our favorite out of all of them is their "Vegan Meat Nachos" which is honestly quite a meal itself. The nachos are packed with numerous ingredients, such as pico de gallo, black olives, pickled onions, and vegan beef.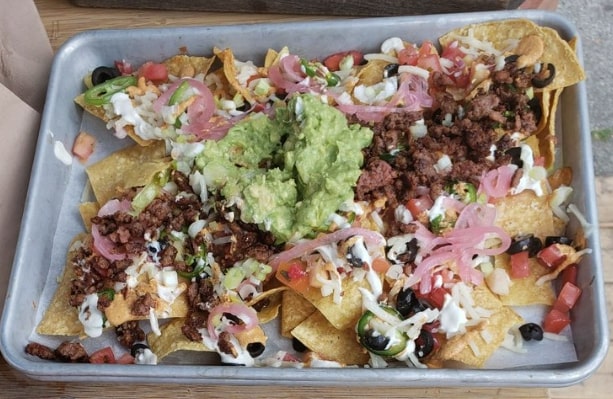 It's the perfect option for those spending an afternoon with their friends and family, chatting it up while chowing down on nachos and drinking cider.
Speaking of cider, "Blackberry Hibiscus" (BH) is our top pick because the hibiscus and juicy blackberry in this semi-sweet cider make it very refreshing.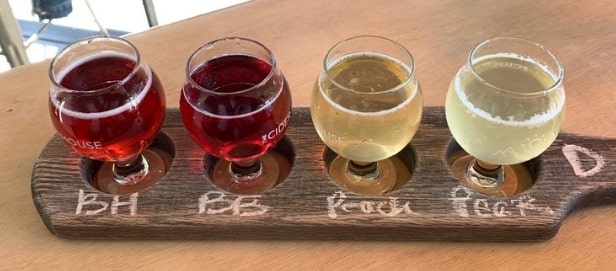 7. Jam Cafe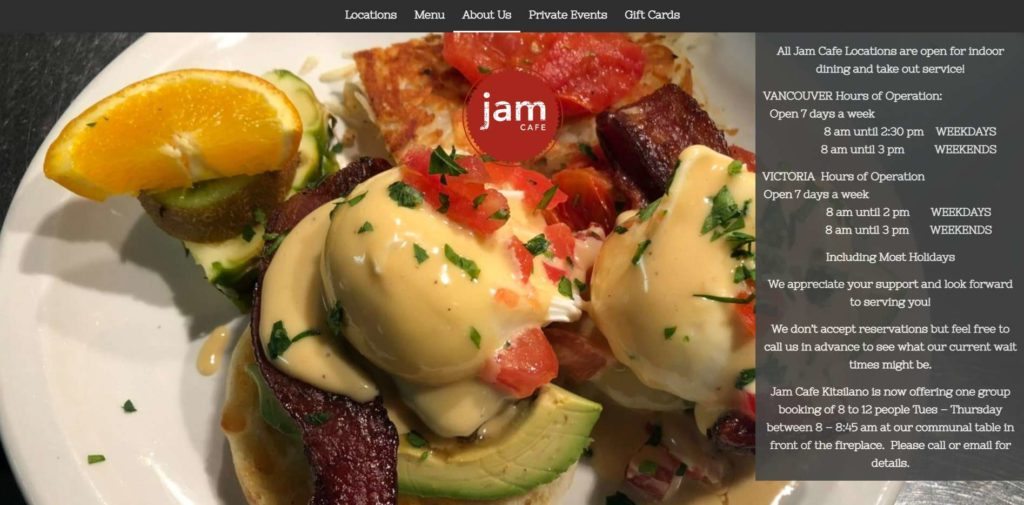 The Jam Cafe is a breakfast cafe that's open throughout the day and has a ridiculously extensive breakfast menu. If you go there, you might as well stay until lunch because they also serve a delicious selection of sandwiches and daily soup.
We highly recommend you get the "Pork Belly Benny" if you're craving for something heavy. This meal has thick cut fried pork belly on an English muffin, topped with hollandaise.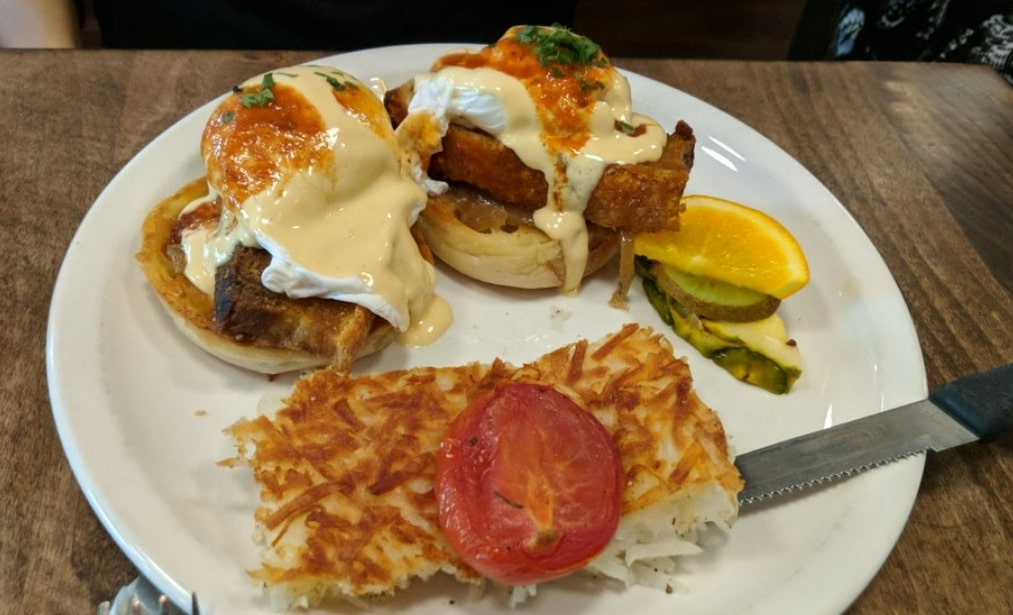 The pork belly is crispy, and the hollandaise sauce gives it a savory flavor that will keep you full for hours. If you're still up for some dessert, their "Cinnamon Bun Pancakes" is a must-order.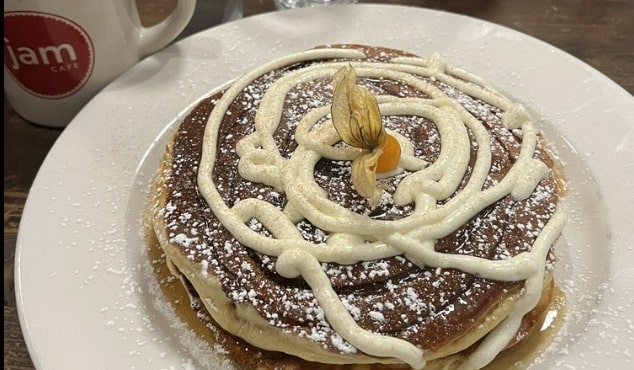 This dessert was particularly memorable to us as it was fluffy, flavorful, and served in large portions that we just had to share with our friends.

8. The Ellis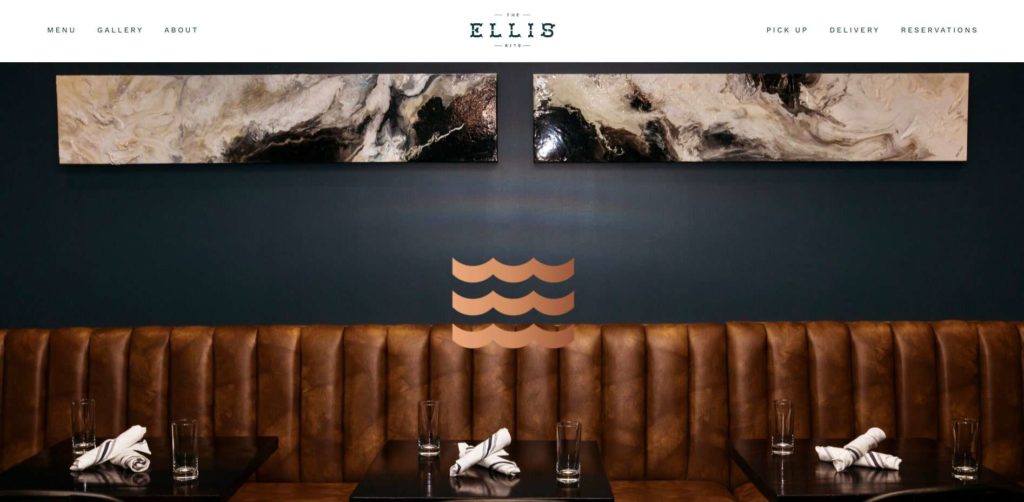 The Ellis is a brunch spot in Kitsilano that serves Pacific Northwest dishes. This restaurant's interior was particularly sleek, with an open bar, table-top dining, wood accents, and dim lighting.
We started off with a classic cup of coffee, as we weren't really in the mood for cocktails yet.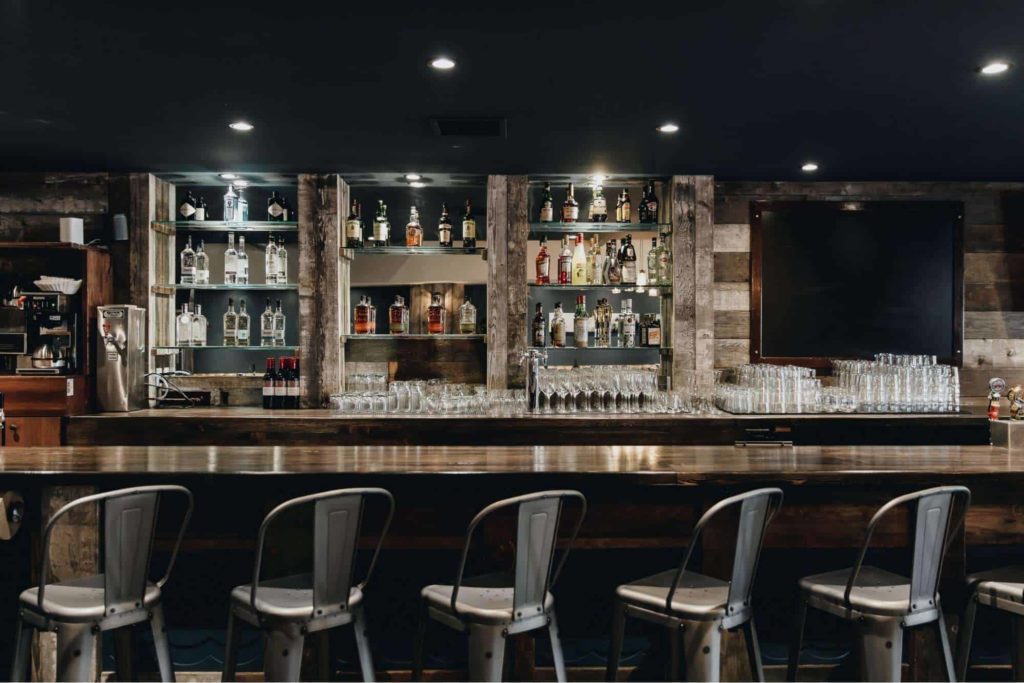 The star of their breakfast menu is the frosted flake French toast, which pairs well with their classic brewed coffee.
Diners are given the choice of raspberry, peanut butter, chocolate, or maple as a topping, but we recommend the raspberry as it adds a certain tartness to the French toast.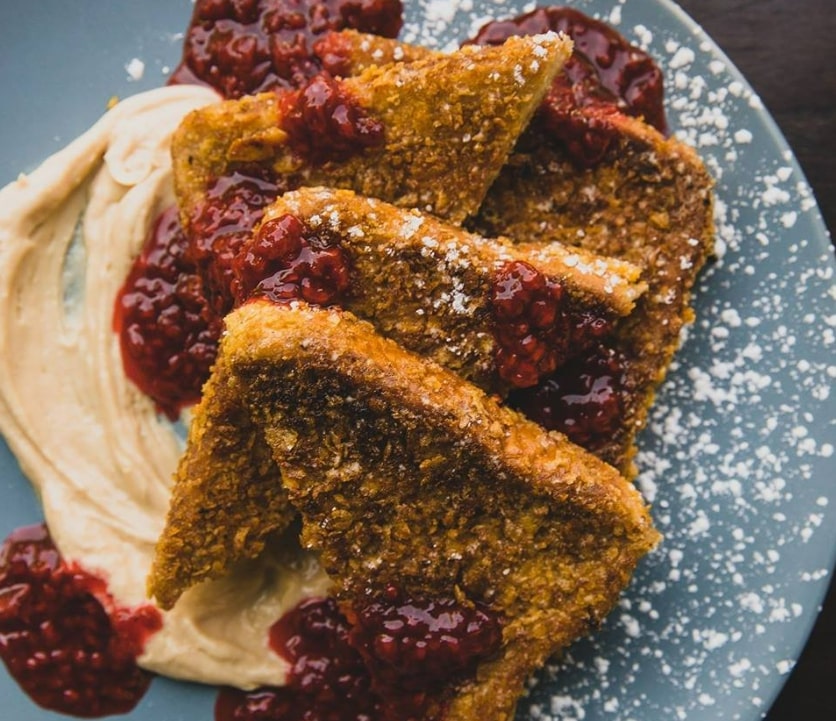 We also recommend you order their signature "Ellis Burger" which was very tasty, which made sense as the waiter has shared with us that they grind fresh meat on-site.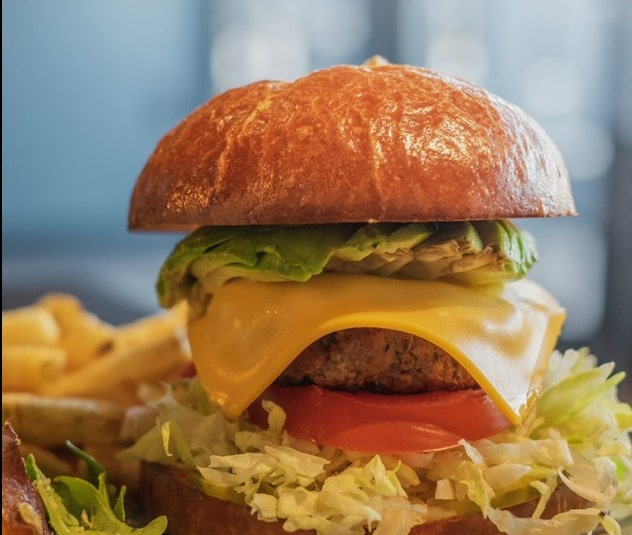 This dish is served on brioche and thick-cut fries and the portions were very generous so we came out full and satisfied.

9. The King's Head Public House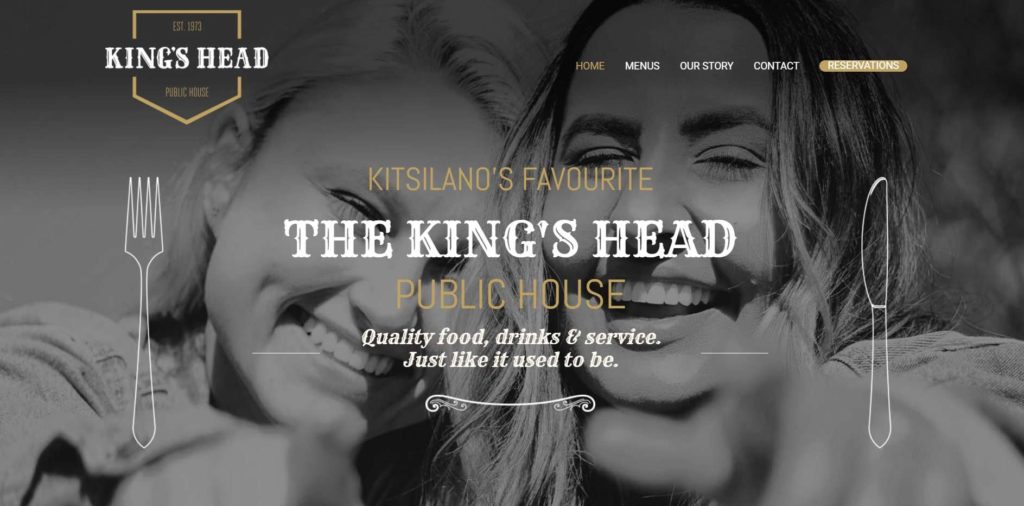 The King's Head Public House is set in a Tudor-style building that was built in 1897, and it's the first restaurant to open in the Kitsilano neighborhood, making it a historical establishment of the city.
This restaurant's lively vibe attracts customers who are looking to enjoy good food, company, and music.
In fact, they hold live music sessions every night, and they have multiple televisions for sports fans!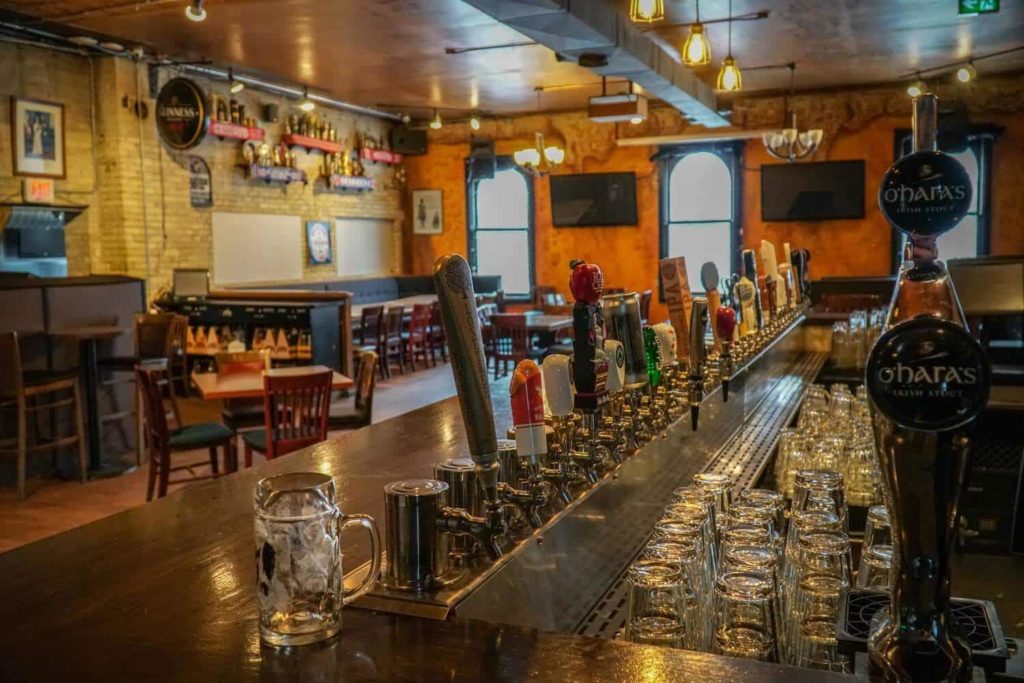 We found their "Meatball Sliders" particularly tasty as they were made with homemade meatballs. We recommend pairing this with "The King's Head Lager", which is their signature drink with a refreshing and crisp taste.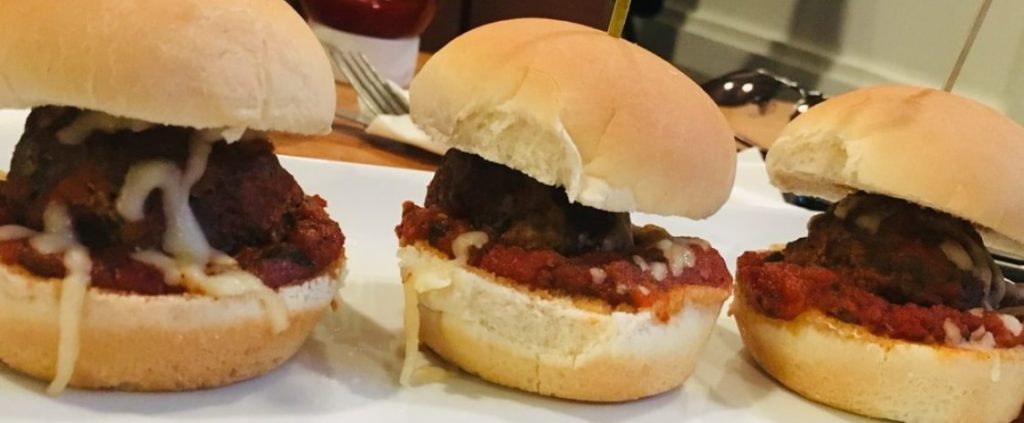 10. Kibune Sushi Restaurant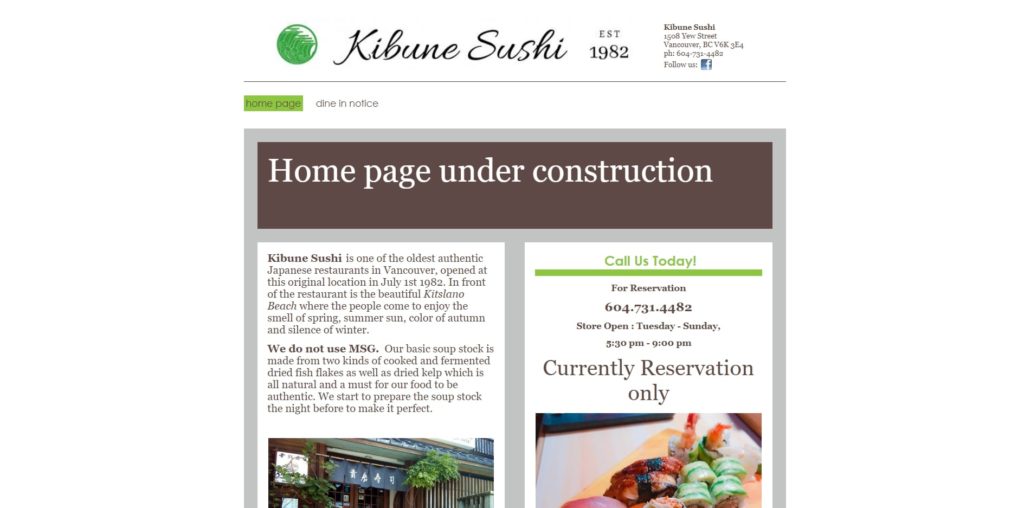 Kibune Sushi is actually one of the oldest Japanese restaurants in the city that serves authentic and fresh sushi alongside Japanese staples such as rice bowls, ramen, seafood, and sashimi.
As soon as we walked in, we felt immediately closed with Japanese culture as despite its small size, it's designed with shoji screens that divide the dining tables that make use of the space.
While we admit that we had a hard time choosing from their vast menu, we narrowed down our favorites and our top pick is "Yosenabe".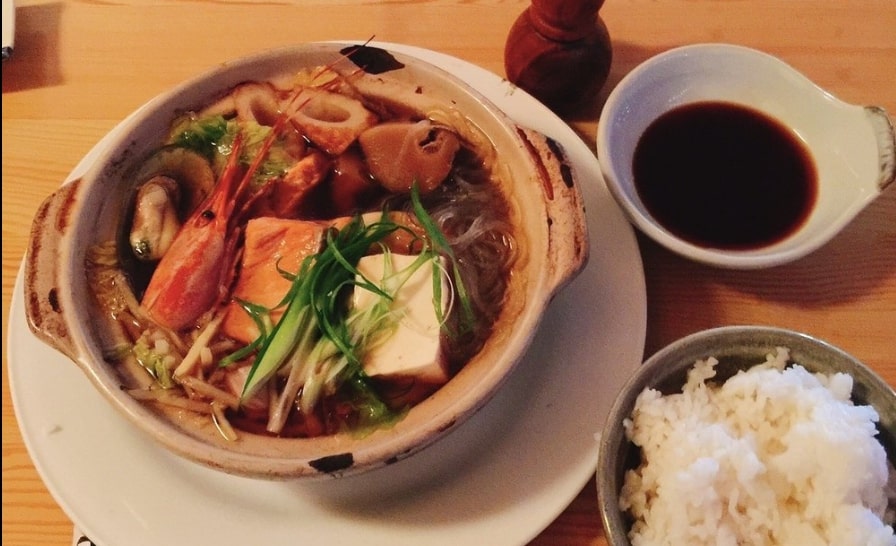 It was sweet, fruity, and surprisingly refreshing, and it's packed with seafood and vegetables. We also recommend getting their sashimi platter. The wide variety of fish tasted fresh and it was beautifully presented.

However, it's important to note that Kibune Sushi is only open for reservations and you can do just that on their Facebook page.

11. Lucky Taco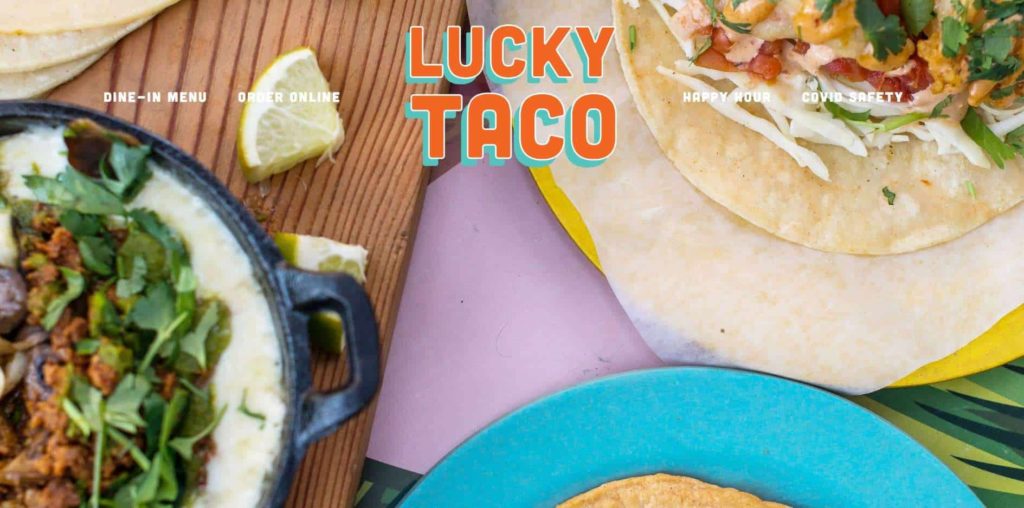 Lucky Taco is a Mexican restaurant just a few steps from the beach that serves tacos and small plates. We honestly couldn't get enough of their savory tacos, that's why our number one recommendation is their "Fried Chicken Taco".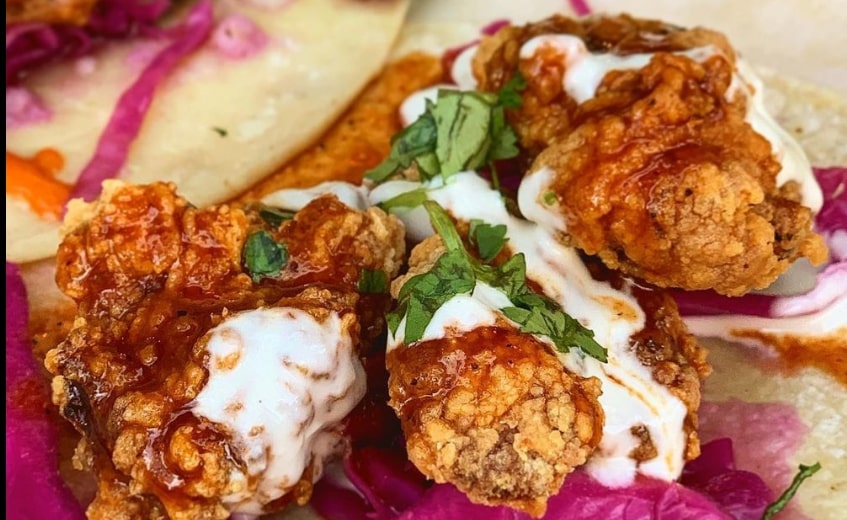 I mean, just look at it. It's packed with so much flavor, and their sauce made it even more scrumptious. We paired this with the Sangria punch bowl for that extra kick, and it was honestly a good match.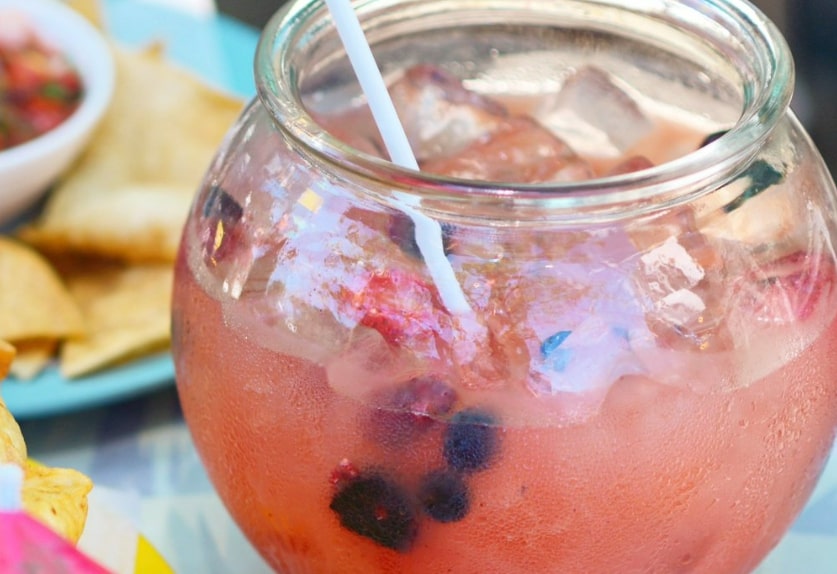 At this point, we're ready for some dessert, and out of everything we tried, we found the churros worth ordering as it's made to order, so it was warm and had the right amount of crisp, and we also enjoyed dipping it in chocolate sauce.

12. Thai Basil Restaurant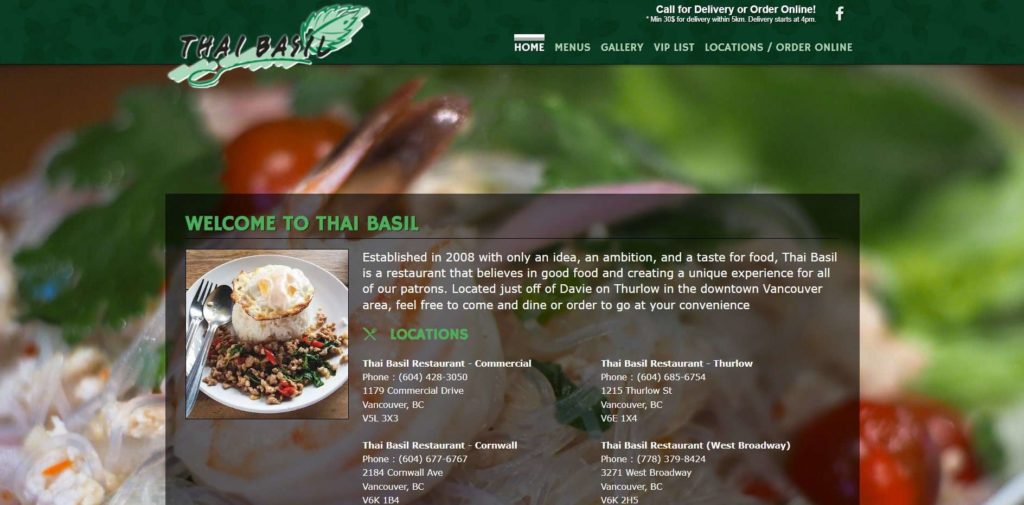 This Thai restaurant opened in 2008, and they have four restaurant locations in Vancouver where they serve Thai staples seven days a week.
The Thai Basil Restaurant has a street food-ish ambience as it mimics the bustling food markets of Thailand with its outdoor seating and colorful decor which really set the mood for an authentic Thai dining experience.
The best item on their menu, perhaps in our opinion, is the "Tom Yum Prawn Soup". Tom Yum is actually one of the most famous staple foods in Thailand, and it tastes sour and is quite spicy.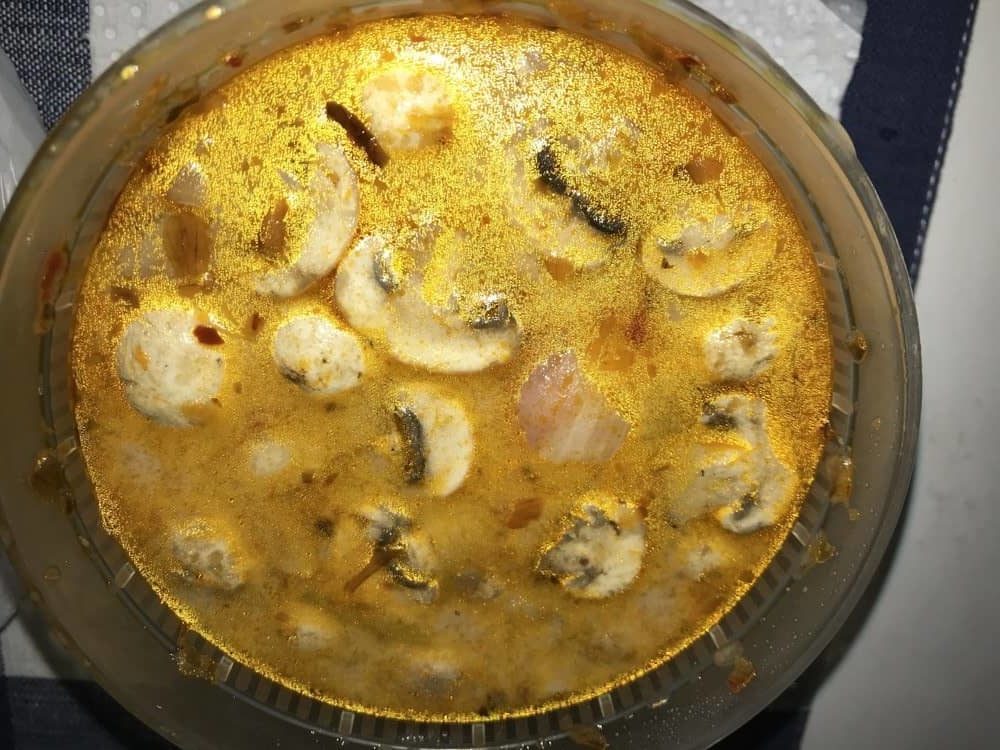 The prawns that were mixed with the fragrant Tom Yum broth created a perfect balance of flavors that are both tangy and spicy.
But, if you're a big fan of spicy food, you have to get the "Green Curry with Chicken" as your main course. The curry sauce was not overpoweringly spicy, but had a nice kick to it along with its sweet and creamy curry base.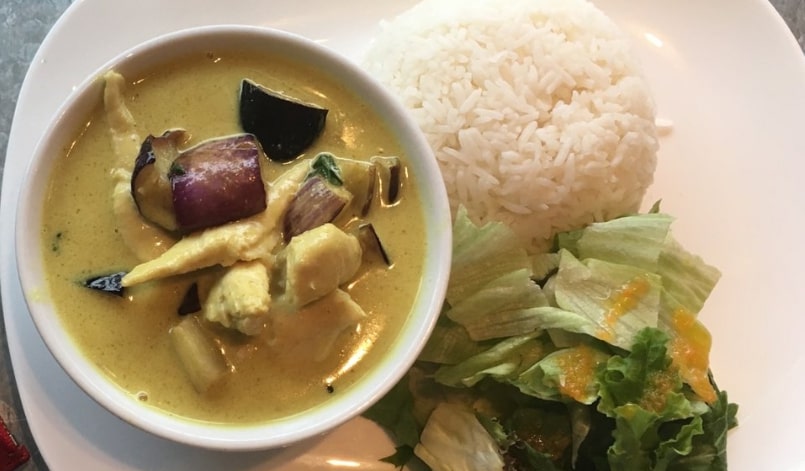 13. Cafe Zen On Yew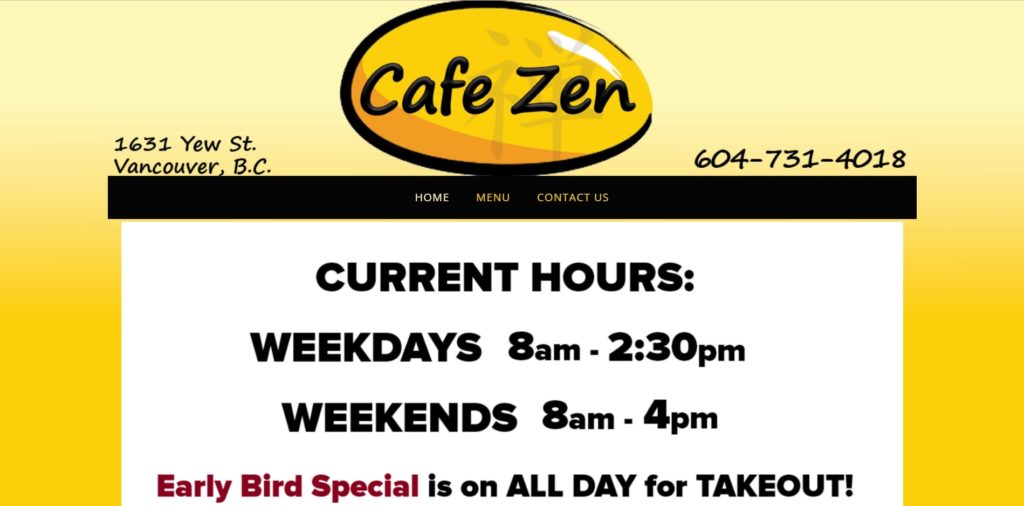 Cafe Zen On Yew is a cozy cafe that's known for their wide variety of egg benedict dishes and omelets.
Dining here feels like a picnic, as their tables are covered with plaid tablecloths and the walls are decorated with photos of the store's humble beginnings.
The cafe also offers outdoor seating, perfect for enjoying a sunny day while sipping on a cup of coffee. Speaking of coffee, we recommend you order their hot Americano that has a strong and a slightly bitter taste.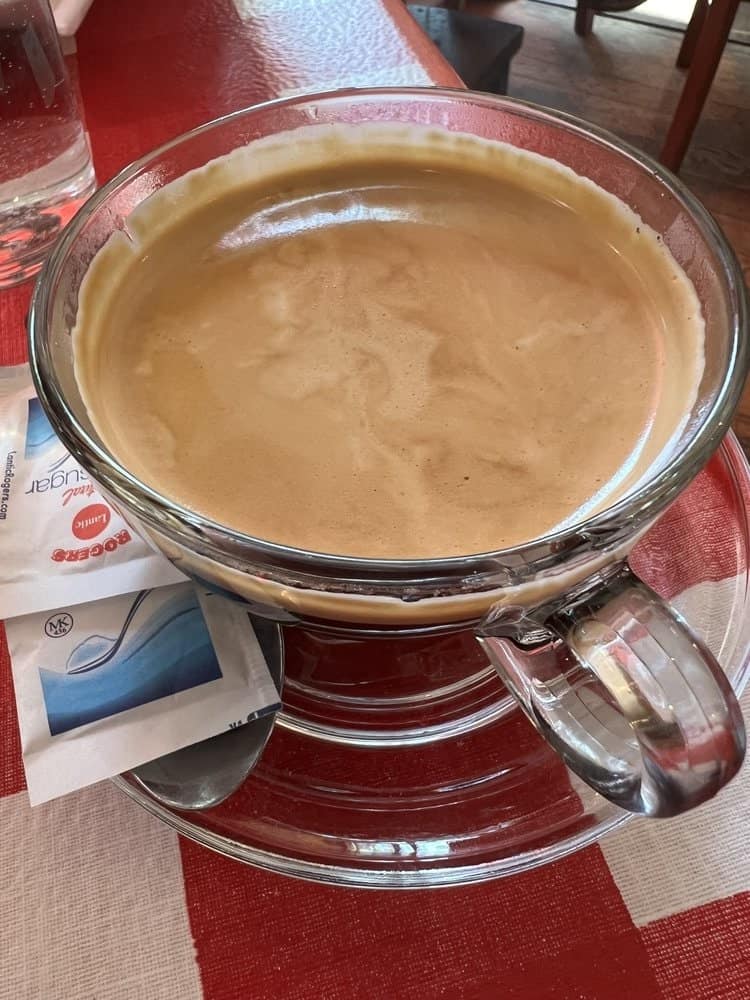 Pair that up with their "Eggs Benedict" as it's a must-try! This dish is served with a creamy hollandaise sauce that perfectly complements the poached eggs and crispy bacon.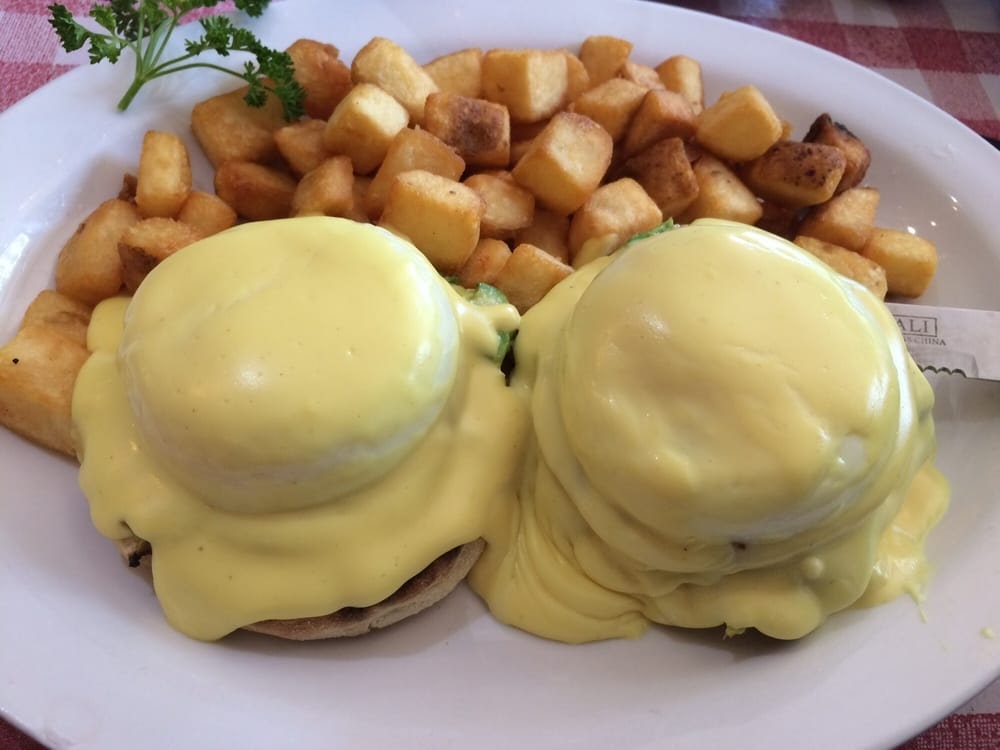 14. Hestia Kitchen Lab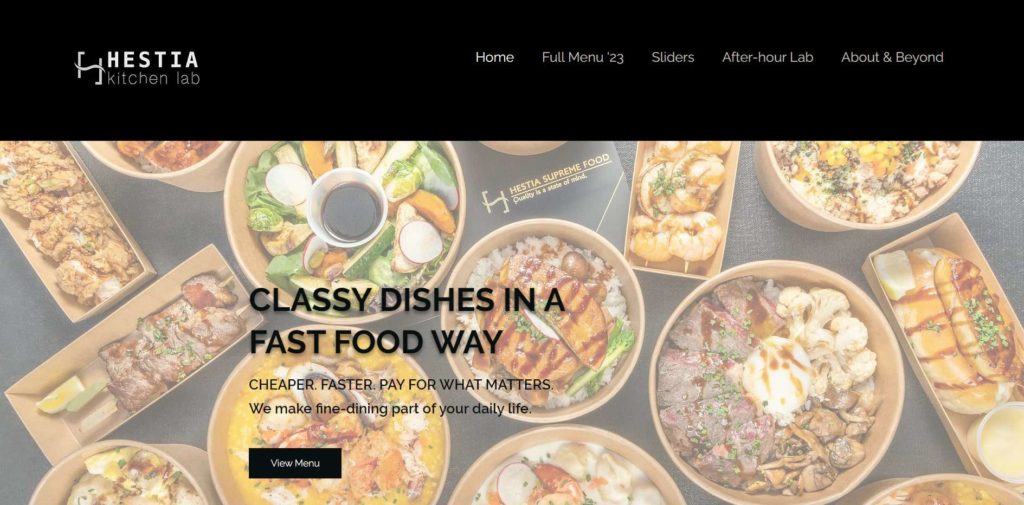 Hestia Kitchen Lab serves Asian Fusion cuisine in a "fast-food style" setting as they aim to provide an accessible fine dining experience to their customers.
The majority of their menu is selected from their testing site Hestia Kitchen Lab, but our favorite has got to be their "Foie Gras Slider".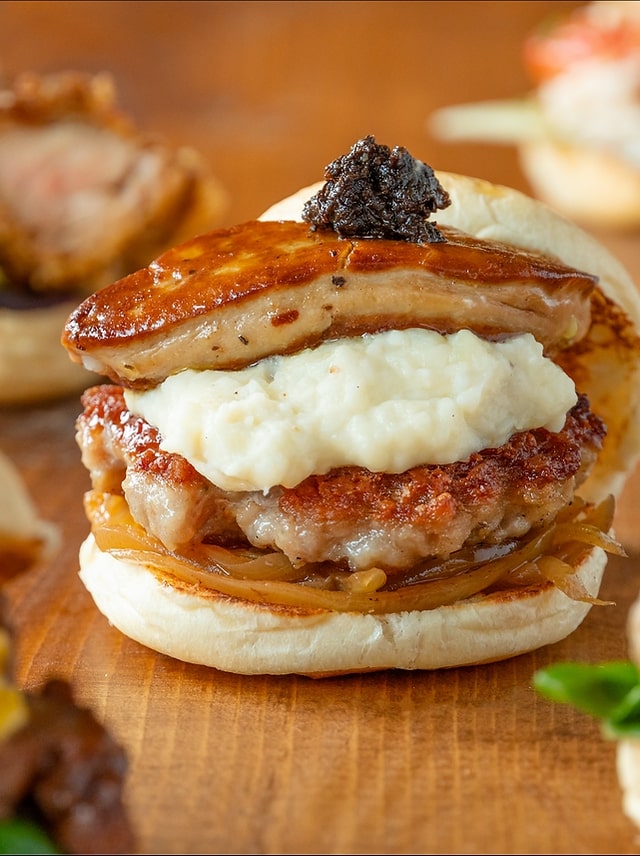 This foie gras is served on a housemade bun with mashed potatoes, a beef and pork patty, and a black truffle puree. The taste is rich and decadent, and the foie gras and truffle flavors go well with the mashed potatoes and patty.
Apart from that, they also have a wide selection of share and sides such as butter garlic prawns, fried wings, and many more deep friends snacks that are an ideal side dish.

15. CM Chicken Kitsilano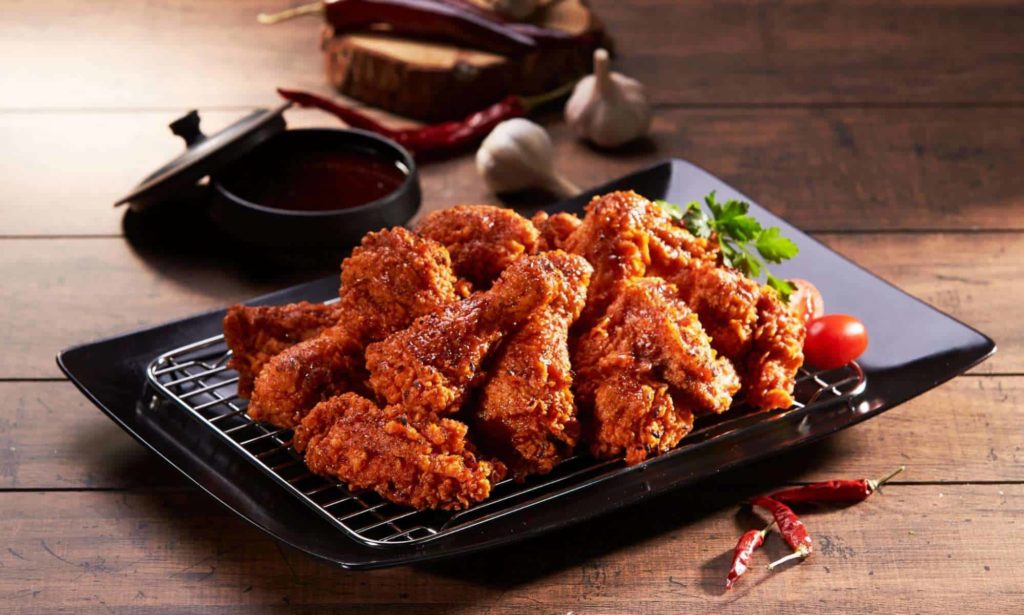 CM Chicken is a Korean restaurant that serves a wide variety of authentic chicken meals with endless flavors to choose from. Korean chicken is known for its crispy texture and unique sauces, and CM Chicken doesn't lack in that area.
We strongly suggest that you order their chicken combo meal so that you can sample a little bit of everything they have to offer.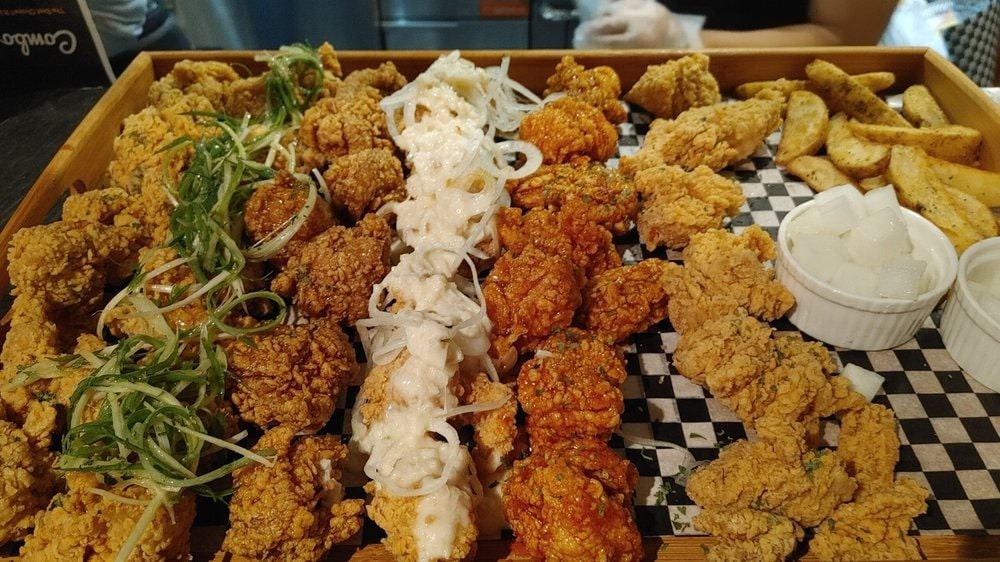 You get a choice of four different chicken flavors, along with a side of potatoes and a homemade dipping sauce, when you go with this option. Some of the flavors include original, snow onion, soy garlic, signature snow, and many more.

16. Local Pizzaiolo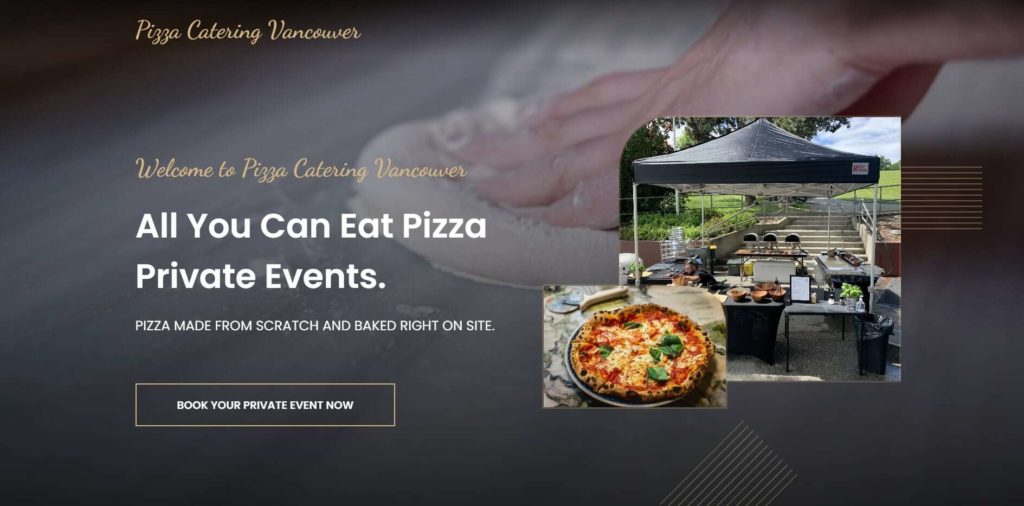 Local Pizzaiolo's authentic Italian pizzas are made from scratch and baked on-site, and we were overwhelmed with the endless pizza choices on their menu.
We eventually settled on getting the Queen and Spicy Devil pizzas, and if we had to pick, we highly recommend the Queen one as nothing beats the classic.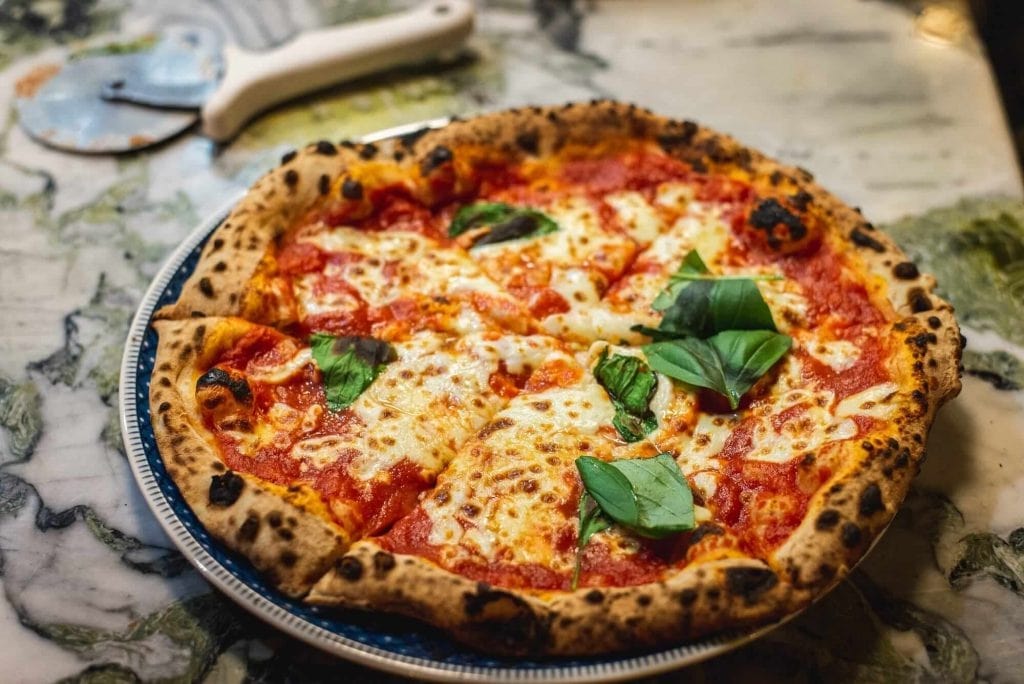 The Queen Pizza was so flavorful, and the San Marzano tomato sauce had just the right amount of sour notes and blended perfectly with the mozzarella and parmigiano cheese.
We also ordered a bunch of sides, such as french fries, mozzarella stuffed fried rice balls, and some Caesar salad, to offset our sinful deep-fried meal.

17. Chewies Smoke & Oyster Bar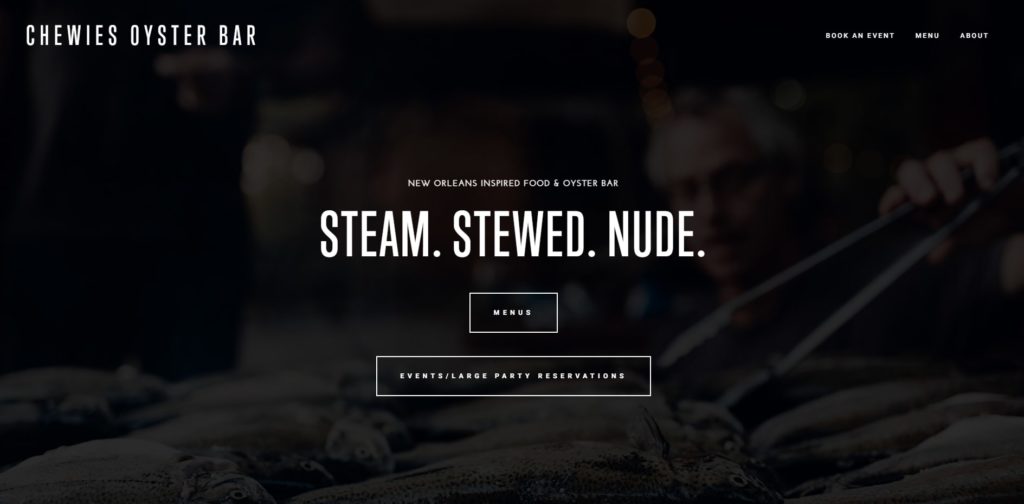 As the name suggests, Chewie's Smoke & Oyster Bar is a restaurant that specializes in smoked meats and seafood, particularly oysters.
One look at their Instagram page and you'll see mouth-watering photos of their signature dishes, including smoked brisket, lobster rolls, and of course, their famous oysters.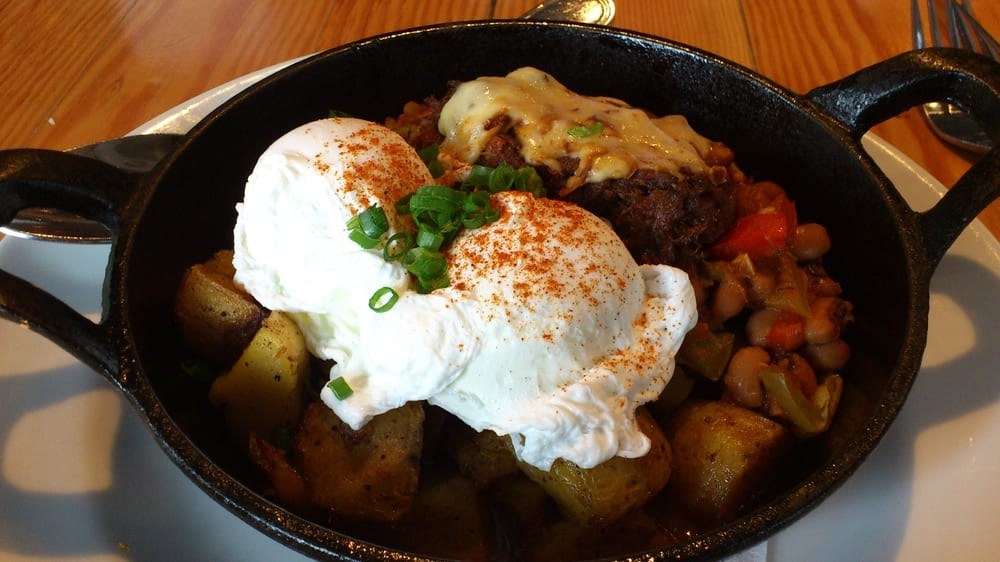 While their oysters are tasty and made extra flavorful, we suggest that you also order their braised short rib hash, which is a must-try dish that perfectly complements their smoked meats and seafood selection.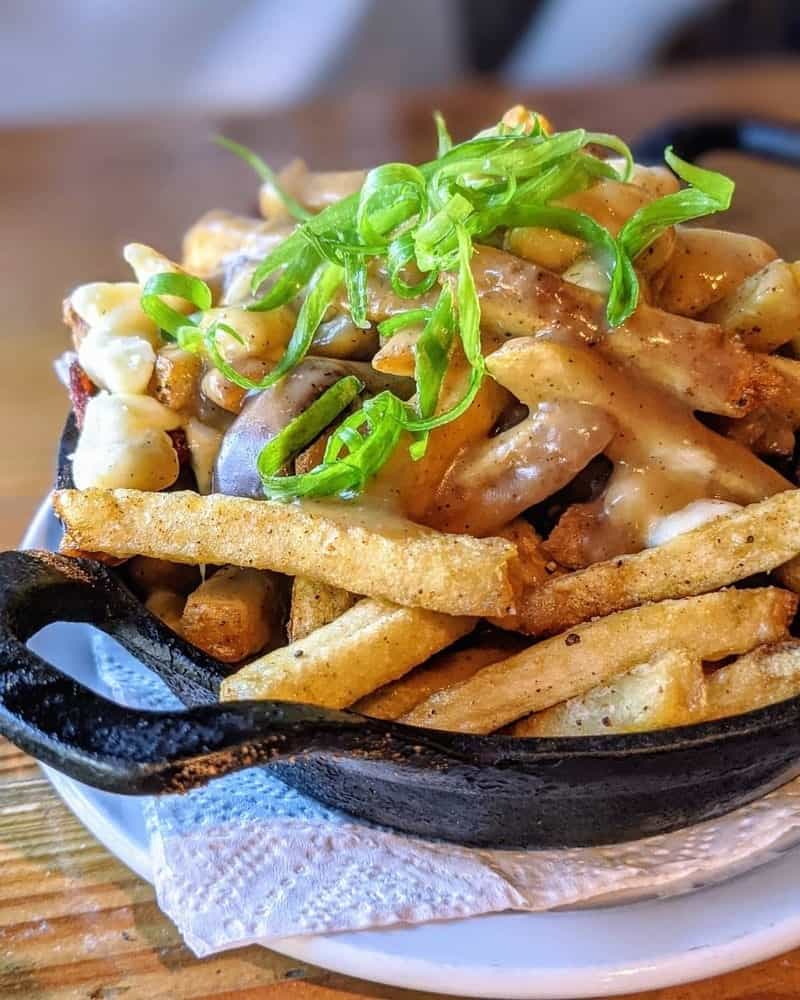 The short ribs were particularly tender, and they're served with potatoes and poached eggs. We must admit that we didn't stop there, as we also ordered a side of andouille poutine to finish off our meal.

18. LOCAL Public Eatery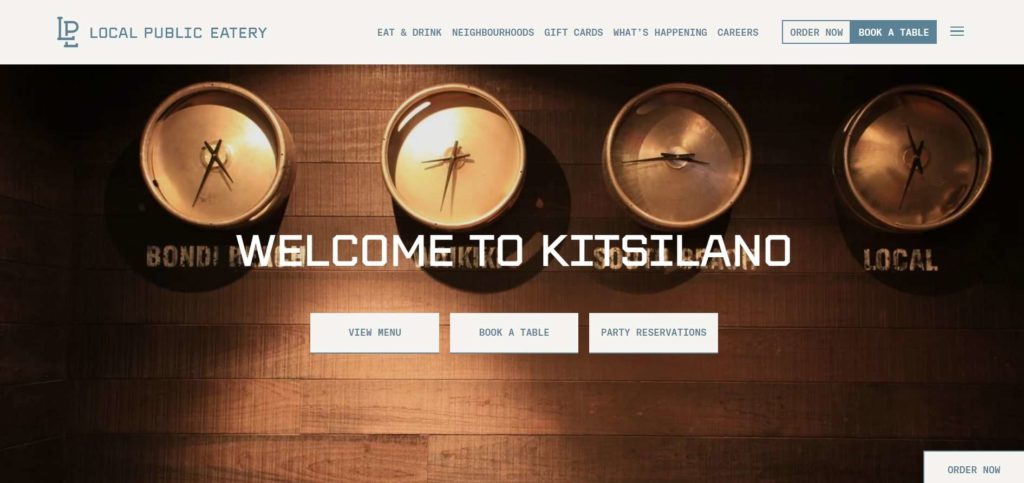 LOCAL Public Eatery is a sports bar and restaurant that serves pub food, craft beers, and brunch. Let's just say that the ambiance of this restaurant was refreshing.
The decor was modern and warm, and there was a large patio where you could have drinks and watch sports games. The inside was also spacious, and they have large windows where diners can see unobstructed ocean and mountain views.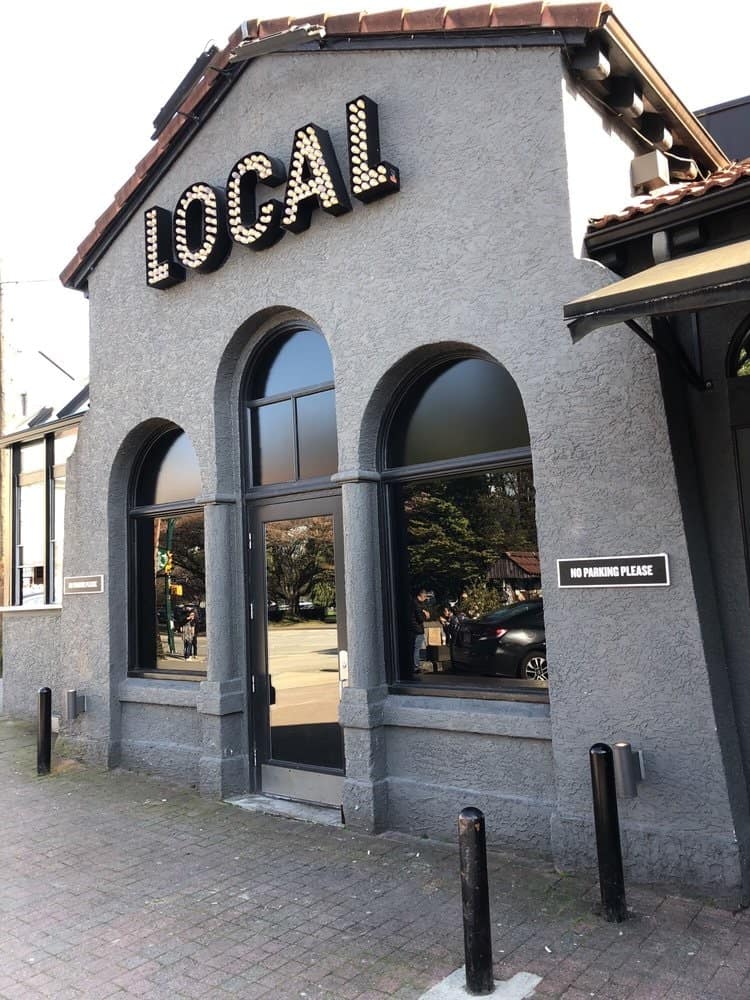 We have to say that their menu consists of everything Vancouverites love, such as fresh seafood, meat, and a variety of draft beers and wines to pair with your meal.
We ordered the chicken bao and the ahi tuna poke bowl, both of which are highly recommended. The chicken bao was savory, and the ahi tuna poke bowl tasted fresh, and the garlic and ginger soy in it were a perfect complement to the tuna.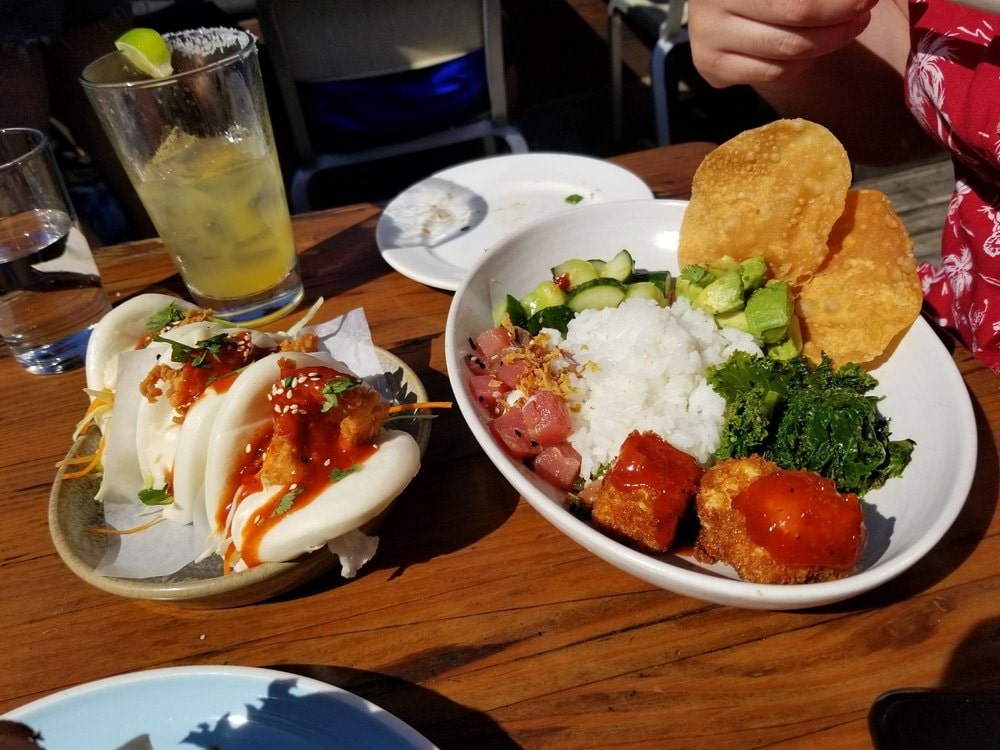 This restaurant is frequently packed, so we recommend you reserve a table before dropping by, which you can easily do on their website.

19. Corduroy Restaurant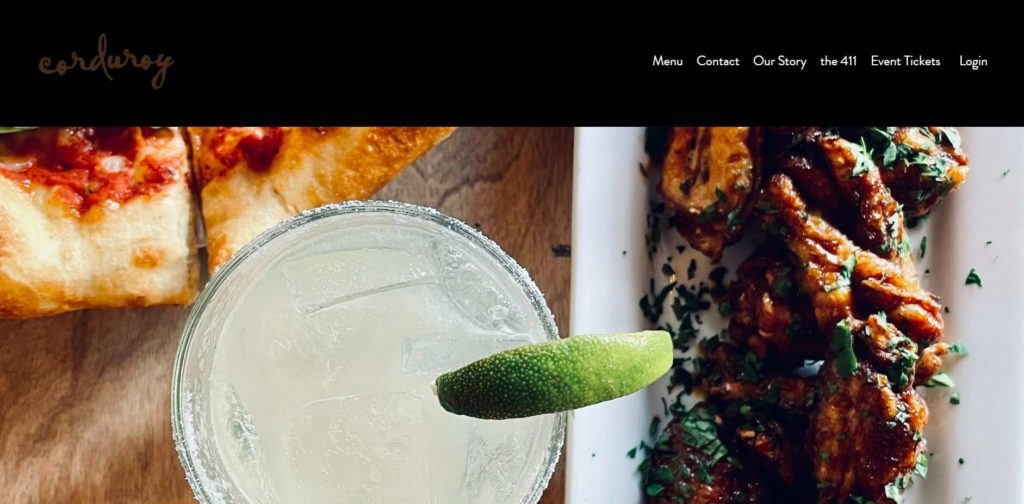 Corduroy Restaurant's restaurant ambiance is perhaps its best asset, with its wooden accents and bright lighting. The music was also not so loud as to drown out conversation, so we liked that.
We would suggest ordering one of their pizzas with a side of their parmesan fries because fries can be served as a side dish with just about anything.
But if you're getting the Meat Pizza, maybe don't get a side dish with this one as it was very filling because of the abundance of bacon, pork sausage, and many other toppings.

20. Siegel's Bagels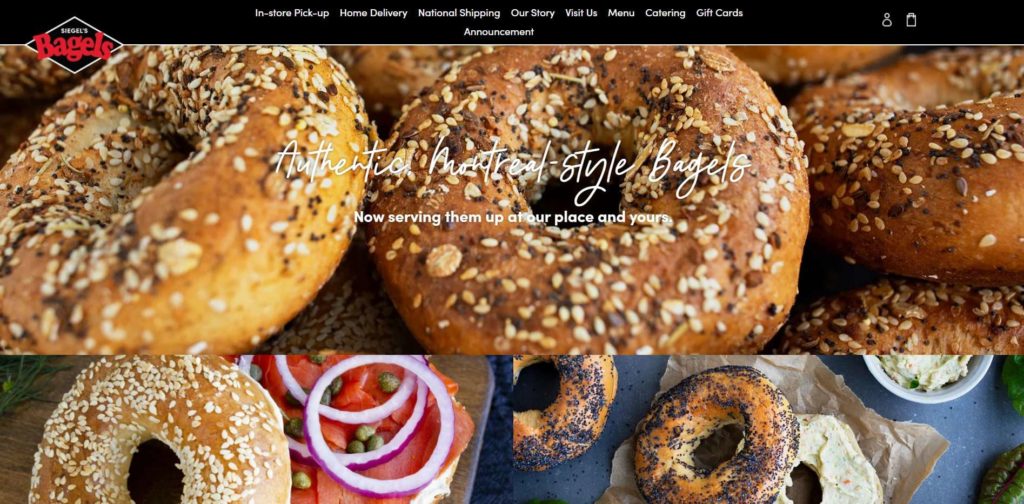 Siegel's Bagels' housemade bagels and breakfast sandwiches are definitely heaven on a plate. We couldn't get enough of the Montreal Smoked Meat and it was so good we regretted not ordering the large one.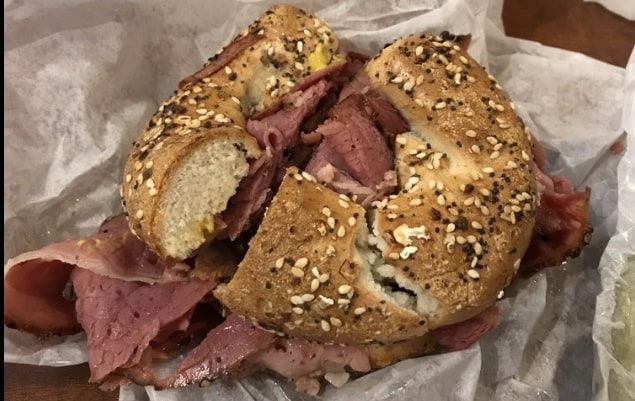 Even though it's smoked, it doesn't have an intense smoked flavor. We also found out that their meat is shipped directly from Montreal every week.
We also highly recommend the toasted warm bagel with cream cheese if you're looking for a light snack on the go, which is best paired with a cup of coffee, but sadly they don't have that on their menu.
Still, you should definitely get your bagels from Siegel's Bagels; you can get your coffee elsewhere.

---
Our piece on Kitsilano Beach Restaurants comes to a close here. We hope this bustling destination for foodies makes it on your must-visit list as it offers a wide selection of excellent dining options.
On the other hand, if you want to visit less crowded swimming spots, check out our article of the best lakes for swimming in Vancouver.