Does Vancouver Have Good Museums?
Museums are a great place to visit with family, friends, or even on your own! They offer an engaging experience where you'll walk away having learned something new.
If you're wondering if Vancouver has any museums to offer, we've got you covered. Read on to find out what the city has to offer.
Best Museums in Vancouver
Vancouver has some of the best museums for everyone's taste, where people can engage with art, culture, and history.
From exhibitions on great artists of the past to workshops on how to use arts and crafts materials in your life, Vancouver has some incredible museums that you should visit!
These museums will not only tell the city's story but also allow you to read a lot about local culture, history, and more.
1. Museum of Vancouver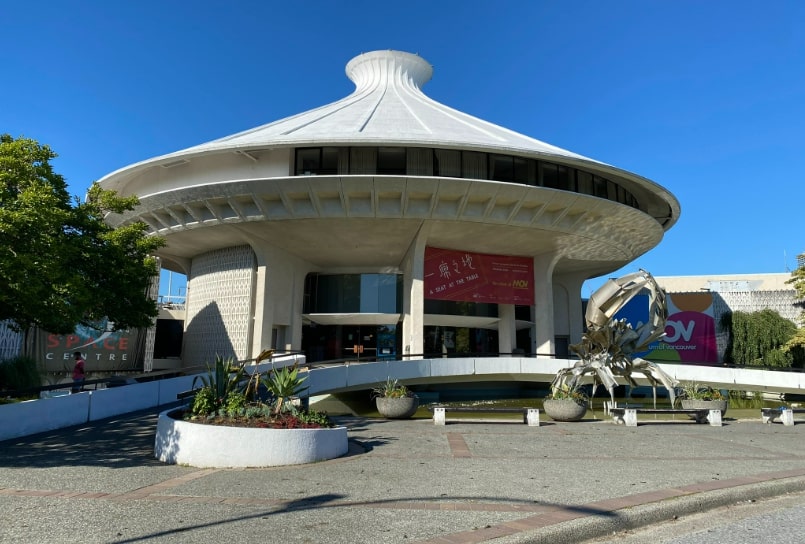 Image by Museum of Vancouver via https://twitter.com/museumofvan
The Museum of Vancouver, founded in 1894, is the city's oldest museum and Canada's largest civic museum. This museum is located in Vanier Park, a municipal park in the Kitsilano area of Vancouver.
It's only 5 minutes away from downtown Vancouver and a 20-minute stroll along Granville Island or Kitsilano Beach.
This museum focuses on the time evolution of Vancouver from indigenous settlements. These historical exhibits celebrate the stories and traditions of indigenous people.
Recently, they held a Neon Vancouver exhibit that showcases 1950s Vancouver. Visitors can enjoy the big city lights of the city from the 1950s through the 1970s.
The museum is also an ideal spot for photoshoots during cherry blossom season as there are beautiful cherry trees in the back where you can capture memorable pictures with your loved ones.
The Museum of Vancouver is fully accessible to wheelchair and scooter users, with washrooms, ramps, elevators, and big entrances and exits. There are also pay parking facilities run by EasyPark and street parking.
Things to Do
If you want to visit the Museum of Vancouver, we suggest going on the last Thursday evening of the month because admission is by donation.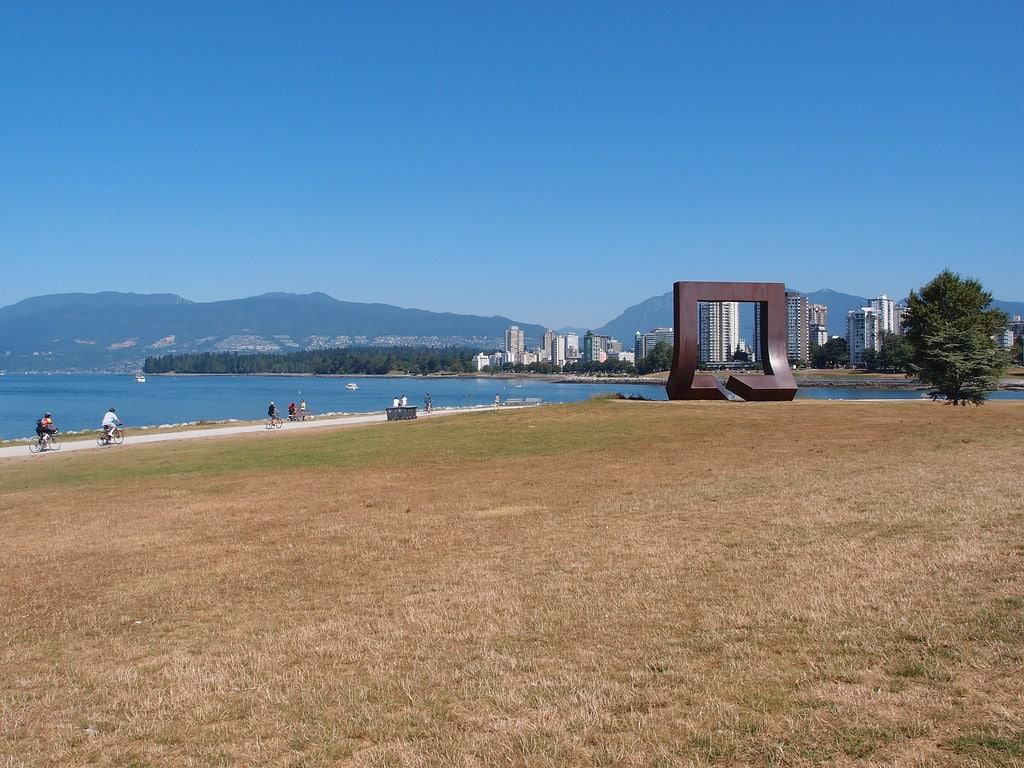 Image by Flickr via https://live.staticflickr.com
The museum is also close to Vanier Park Seawall, a great place to take a relaxing walk while admiring the view of the ocean.
We also recommend purchasing the Vanier Explore Pass, which grants you access to the H.R. The MacMillan Space Centre and the Vancouver Maritime Museum, both worth a visit.
Special Events
If you're at the Museum of Vancouver, we recommend seeing the Bard on the Beach Shakespeare Festival at Vanier Park.
Image by Bard on the Beach via https://bardonthebeach.org
This festival runs from May to October and includes A Midsummer Night's Dream performances, Harlem Duet, and Romeo & Juliet.
Aside from that, the Museum frequently hosts free art workshops, so keep an eye out for those.
2. Beaty Biodiversity Museum

Image by Beaty Biodiversity Museum via https://beatymuseum.ubc.ca/
ART STYLE
Historical Art
LOCATION
University of British Columbia, Vancouver Campus, 2212 Main Mall, Vancouver, BC V6T 1Z4, Canada
CONTACT DETAILS
Phone: 604-827-4955
WEBSITE
https://beatymuseum.ubc.ca/
OPERATING HOURS
Tuesday - Sunday: 10:00 AM - 05:00 PM
ADMISSION FEE
CAD 12 - 14

Membership Fee: CAD 25 - 35

WHERE TO BOOK TICKETS
https://tickets.ubc.ca/beaty/Online/default.asp
The Beaty Biodiversity Museum is a natural history museum on the University of British Columbia (UBC) campus. The museum, which opened in 2010, houses some of UBC's extensive natural history collections.
This museum features over 500 exhibits that allow visitors to learn about the interrelation of all life on Earth. There are over 20,000 square feet of biological exhibits ranging from small insects to a 26-meter-long blue whale skeleton suspended in their atrium.
They also have numerous passages full of various plant and animal species samples stored in jars, taxidermied skeletons, and lifelike mounted animals. Visitors are also encouraged to gently touch and examine the artifacts.
The scientists' library shelves are filled with constantly changing art exhibitions where you can learn about British Columbia and the world's biodiversity. There are even transparent floor tiles with real fossils underneath, which adds to the museum's overall artistry.
The Beaty Biodiversity Museum also holds virtual tours that explore the six collections of the museum, such as Marine Invertebrates, Herbarium, Entomology, Tetrapods, Fish, and Fossils.
There is also a movie theatre for presentations and offers guided tours and lectures.
Things to Do
The Beaty Biodiversity Museum is a must-visit for individuals who love nature, evolution, and biology. With hundreds of fossils and specimens, the museum can be overwhelming.
This is why we highly recommend you join the Interpreter's Choice Tour held at 3 p.m. from Tuesday to Sunday. They also host biodiversity activities and documentaries about different animals.
Although they have a small gift shop, we think it's worth a visit because you can find rare natural history books, animal stuffed toys, clothing, apparel, and insect treats like sour cream, onion mealworms, and cricket lollipops.
Another thing we would like to mention is that you get a discount if you buy tickets for both the Biodiversity and the Anthropology museums!
Special Events
There are many temporary natural world exhibits at the Beaty Biodiversity Museum.
For example, film screenings of "Raising Big Blue" give visitors a behind-the-scenes look at the process of recovering, cleaning, and restoring the skeleton of the world's largest creature.
3. The Polygon Gallery
Image by The Polygon Gallery via https://thepolygon.ca
ART STYLE
Photography and Media-Based Art
LOCATION
101 Carrie Cates Ct, North Vancouver, BC V7M 3J4, Canada
CONTACT DETAILS
Phone: 604-986-1351
WEBSITE
http://www.thepolygon.ca/
OPERATING HOURS
Wednesday: 10:00 AM - 05:00 PM

Thursday: 10:00 AM - 08:00 PM

Friday - Sunday: 10:00 AM - 05:00 PM

ADMISSION FEE
BY DONATION
WHERE TO BOOK TICKETS
Walk-in
The Polygon Gallery is a vibrant art museum in Vancouver that's committed to inspiring cultural insight through adventurous programming. They focus on photography and media-based art.
This art gallery is a five-minute walk from Seabus, and it has an eye-catching water feature where you can walk across to restaurants and hear live music. It also has two-story windows overlooking the stunning harbor of the city.
The exhibitions are contemporary and bold in nature, which is compatible with the modern architectural style of the gallery. The spaces are well-organized, providing a great platform for displaying various art on the walls and being free-standing.
It's also a great wedding venue because the gallery overlooks the Vancouver skyline. We also recommend going upstairs to the gallery for a more unobstructed view of downtown Vancouver.
The Polygon Gallery is open from 10:00 am to 5:00 pm on Wednesdays to Fridays. Except on Thursdays, as they are open until 8:00 pm.
Things to Do
If you're planning to visit the Polygon Gallery, we recommend you see it on a Friday evening, as this is when you can also visit the Shipyards Night Market.
This market offers plenty of food trucks, locally-made items, live music, and a beer garden.
Afterward, you can walk along the waterfront and check out the variety of dining options and exciting shops by the pier.
Special Events
While the Polygon Gallery does not have an annual event, they have unique monthly events such as artist talks, book signings, art workshops, and many more.
For example, they have the Kids First workshop, where families of all types can create their own in-house art project based on the exhibitions currently on display at the gallery.
4. Vancouver Art Gallery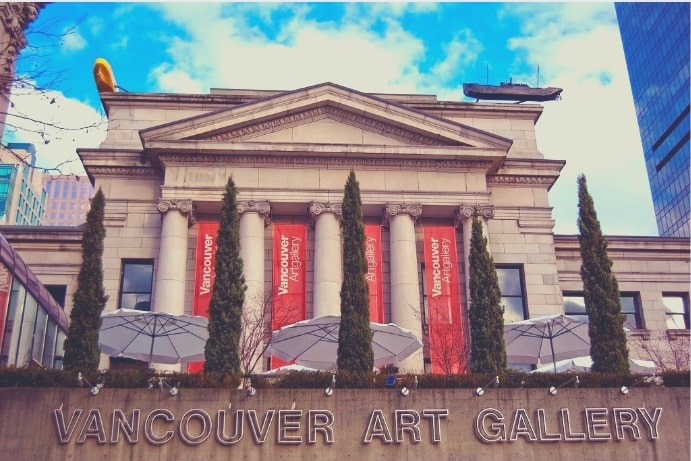 ART STYLE
Contemporary Art
LOCATION
750 Hornby St, Vancouver, BC V6Z 2H7, Canada
CONTACT DETAILS
https://www.vanartgallery.bc.ca/
WEBSITE
Phone: 604-662-4700
OPERATING HOURS
Monday: 10:00 AM - 5:00 PM

Tuesday: 12:0 PM - 8:00 PM

Wednesday: 10:00 AM - 5:00 PM

Thursday: 10:00 AM - 8:00 PM

Friday: 12:00 PM - 8:00 PM

Saturday and Sunday: 10:00 AM - 5:00 PM

ADMISSION FEE
CAD 18 - 24
WHERE TO BOOK TICKETS
https://tickets.vanartgallery.bc.ca/
The Vancouver Art Gallery is a downtown Vancouver art museum that occupies about 15,300 square meters, making it the largest art museum in Western Canada.
The museum is located near Robson Square, one of the city's oldest commercial streets. This is where the Sunday Salsa is held, as well as interesting landscape architecture, street dancing, and ice skating among office towers.
This is where art exhibitions, social protests, filming, and other events occur. It's a lovely and graceful heritage building in the heart of downtown Vancouver, perfect for photos.
This museum is a great place to learn about Canadian art, particularly the works of female artists. You can learn about their lives and works in the early twentieth century and admire authentic beautiful paintings and sculptures.
Things to Do
We recommend you plan your visit to the Vancouver Art Gallery by first checking out their current exhibitions. They have almost everything that will appeal to your interests and tastes.
If you liked enjoyed the museum, you might also want to check out the Contemporary Art Gallery at 555 Nelson Street, as they both house impressive contemporary works. Plus, admission is free!
Special Events
An open area outside the Vancouver Art Gallery hosts various events. This includes concerts, festivals, bands, and even protests.
During April, numerous performances can be seen during the Vancouver Sun Run. In June, numerous bands play at the Vancouver International Jazz Festival.
Festivals such as the Vancouver Thai Festival and the Taiwanese Canadian Cultural Festival can also be seen outside the Vancouver Art Gallery.
---
If you were wondering which museums should be at the top of your list, this guide should give you a rough idea of where to start.
Send us a message if you have any suggestions for other museums that should be included! If you're still up for more art, check out the best art galleries in Vancouver.