15 Random Facts About Vancouver
Vancouver is a beautiful city located in British Columbia, Canada. It is surrounded by mountains and has a population of over 600,000 people.
Whether you're planning to visit Vancouver or just want to learn more about this beautiful city, we hope you found these facts interesting!
Facts About Vancouver
Vancouver is a young city with a vibrant and ever-evolving cultural scene. It's also an international city with many ethnic groups who call it home.
However, there are some things about the city that most people don't know — whether they're locals or just visiting. We've compiled ten random facts about the city and its people that any visitor should know!
15 Facts About Vancouver
1. We Have the World's First and Only Wind Turbine
Image by Grouse Mountain via https://www.grousemountain.com
We have the only wind turbine in the world, the Eye of the Wind.
This wind turbine was built just before the 2010 Vancouver Winter Olympics, and it's located at the top of Grouse Mountain in North Vancouver.
The Eye of the Wind allows visitors to stand inside a clear glass box and enjoy unobstructed views of the city.
This turbine is a green power symbol in British Columbia because it helps the city achieve zero-emission electricity self-sufficiency by lessening up to 25% of Grouse Mountain's total operational electricity annually.
2. We Have the Largest Port in Canada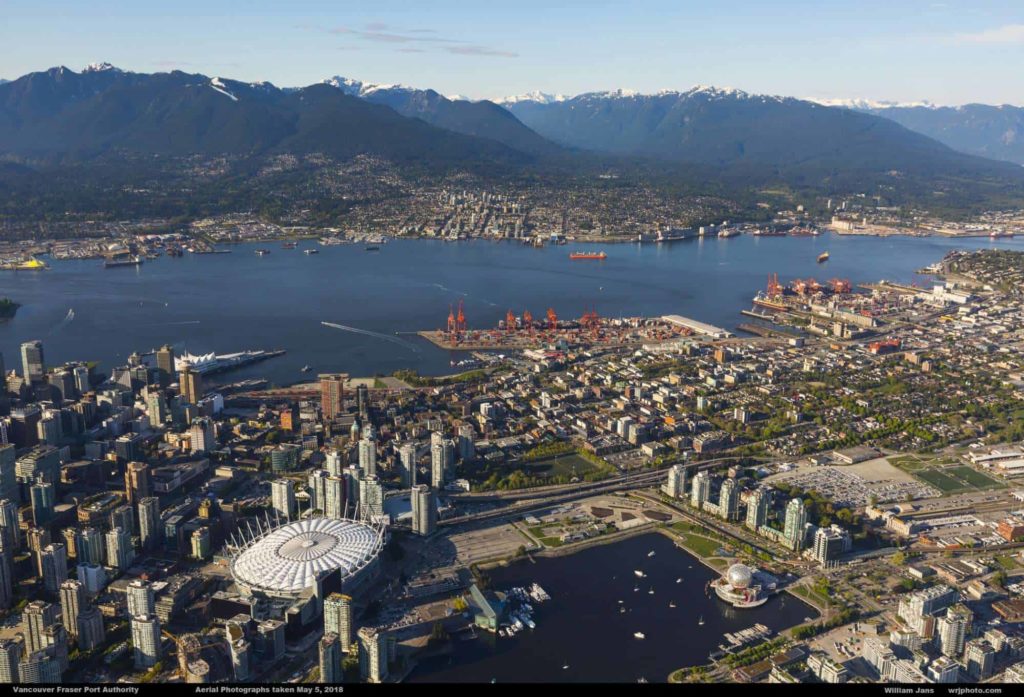 Image by Port of Vancouver via https://www.portvancouver.com/
We have the largest and most diverse port in Canada. This port is located in downtown Vancouver at 999 Canada Place, just 30 minutes from Vancouver International Airport (YVR).
The Port of Vancouver is home to 29 major marine terminals, three Class 1 rail lines, a local short-line railroad, and a full range of international and domestic shipping services and infrastructure.
In addition, the port operates across five business sectors, including automobiles, containers, project cargo, and bulk. This is also where cruise ships arrive and depart from the city.
The port handles more than 76 million metric tonnes of total cargo for Canada. This amounts to more than CAD 40 billion in annual imports and exports.
3. Greenpeace Was Founded Here!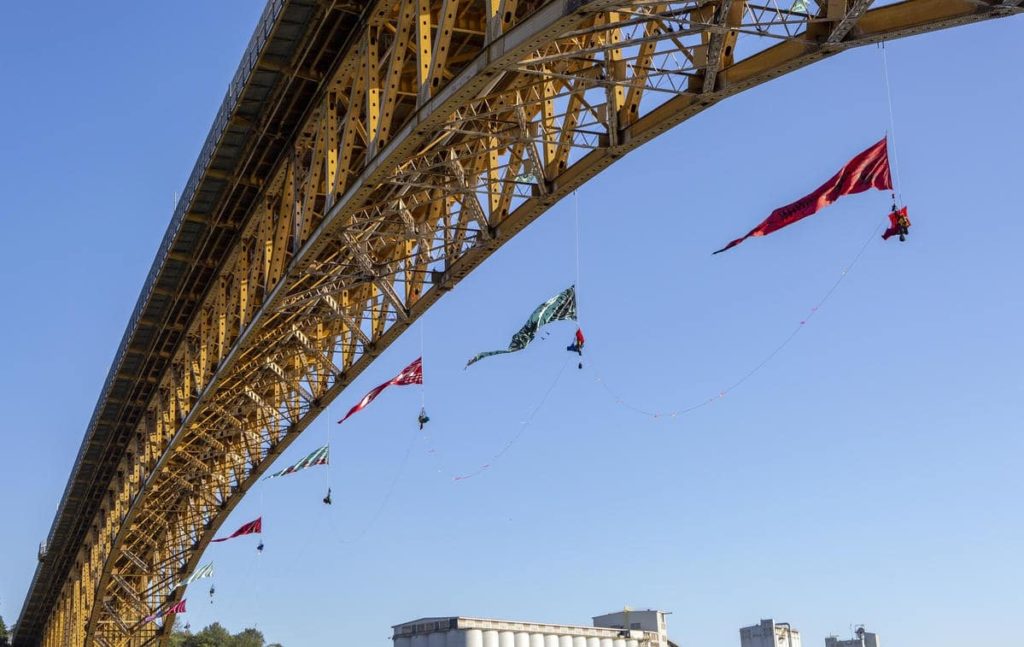 Image by Greenpeace via https://www.greenpeace.org/
Greenpeace, the world's most successful eco-activist organization, was founded here in 1971.
It all started with a small group of activists from Vancouver on a mission to stop the US military's underground nuclear testing at Amchitka.
Throughout the 70s, Greenpeace traveled to different countries and started campaigning against environmentally threatening projects such as commercial whaling and toxic waste.
At present, this environmental group has led successful campaigns in Southeast Asia, the United States, Europe, and many more.
4. Immigrants Love It Here!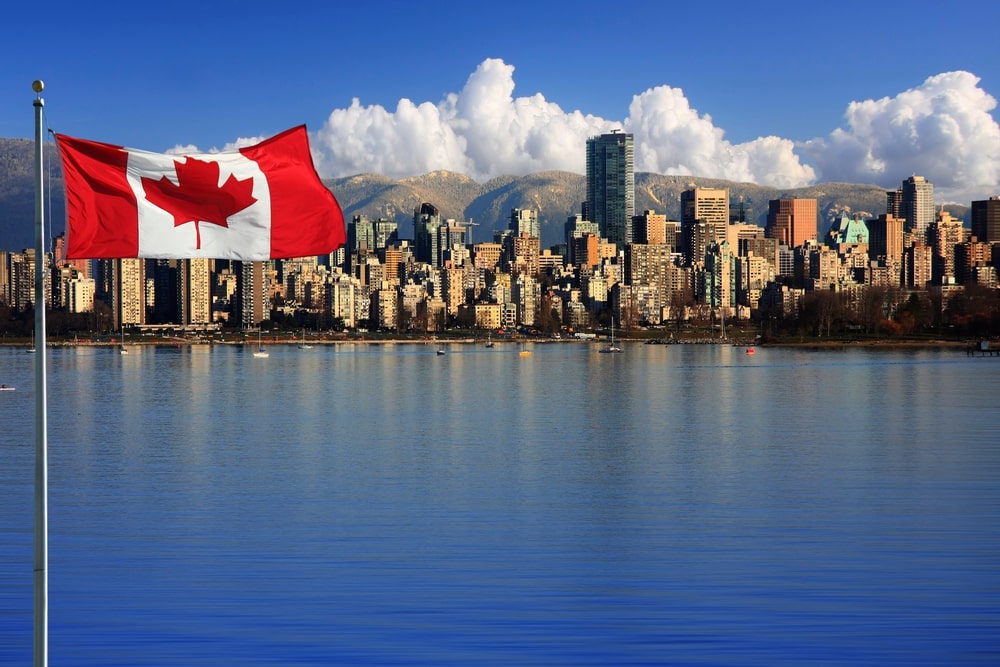 Image by Immigration via https://www.immigration.ca/
Nearly 262,770 of the city's population are immigrant residents. That's approximately 40% of Vancouver's total population comprises immigrants.
This is due to Vancouver's vibrant downtown, numerous job opportunities, and numerous foreign programs that assist immigrants.
These include programs to help immigrants obtain permanent residency in the city and financial aid for education, housing, and employment.
See the table below for recent immigrant populations in the City of Vancouver.
| COUNTRY | NUMBER OF PEOPLE | PERCENTAGE |
| --- | --- | --- |
| China | 66,760 | 25.40% |
| Philippines | 28,480 | 10.80% |
| Hong Kong | 24,695 | 9.40% |
| India | 13,000 | 4.90% |
| United Kingdom | 12,970 | 4.90% |
| Viet Nam | 11,930 | 4.50% |
| United States | 9,290 | 3.50% |
| Taiwan | 8,920 | 3.40% |
| Iran | 7,380 | 2.80% |
| South Korea | 5,700 | 2.20% |
| Other places | 73,645 | 28.20% |
Data from New To BC via https://newtobc.ca
5. We Have the Longest Cable-Supported Transit-Only Bridge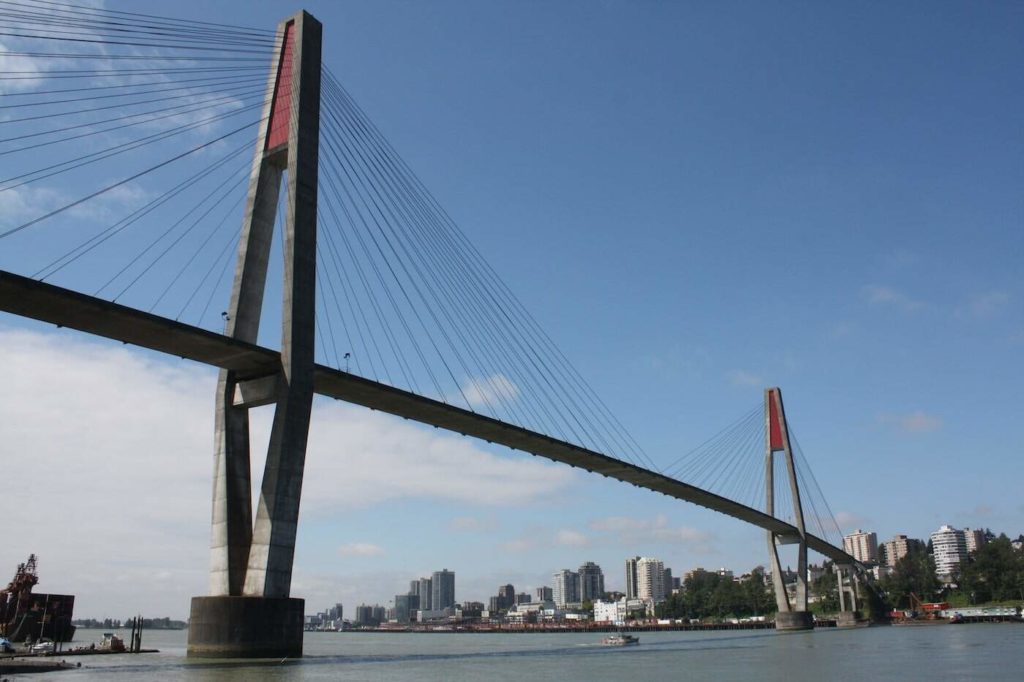 Image by Skyrise via https://vancouver.skyrisecities.com/
Yes, it's true – Vancouver has the longest cable-supported transit-only bridge in the world! Built between 1987 and 1989, Skybridge connects New Westminster with Surrey.
This bridge, which spans the Fraser River, opened on March 16, 1990. Unfortunately, you cannot drive over this bridge because it wasn't designed to carry automobiles.
It does, however, have two tracks where TransLink's SkyTrain passes to its journeys between King George station in Surrey and Waterfront station in Downtown Vancouver, which is close to some of Vancouver's best neighborhoods.
This station is also near some of the city's best hotels, art galleries, and pubs.
The Skybridge also has a third set of rails that maintenance crews use to transport equipment across the bridge.
6. We're Home to Canada's Only Nude Beach

Image by Wreck Beach via https://www.wreckbeach.org/
Vancouver is home to Canada's only nude beach, located at Wreck Beach.
This clothing-optional beach is one of North America's largest and most popular. It spans over 7 kilometers of coastline and attracts over half a million visitors annually.
Wreck Beach is well known for its beautiful scenery, secluded location, and relaxed atmosphere.
Nudity is not required, but many visitors enjoy the freedom to sunbathe and swim without clothes. The beach has a wide variety of amenities, including showers, toilets, picnic tables, and BBQ pits.
7. Our Park Is Larger than Central Park

Image by the City of Vancouver via https://vancouver.ca
Our Stanley Park in Vancouver is 10% larger than Central Park in New York.
That's almost three times the size of New York City's famous park! And it's not just big – it's beautiful, too. Stanley Park is home to lush gardens, towering trees, and dramatic coastline views.
The park also serves as an escape from the busy streets of Vancouver as visitors can walk, jog, cycle, and eat at the park's numerous restaurants. Stanley Park is also home to the Vancouver Aquarium and the Brockton Point Totem Poles.
8. We Renamed a City to Make It Simple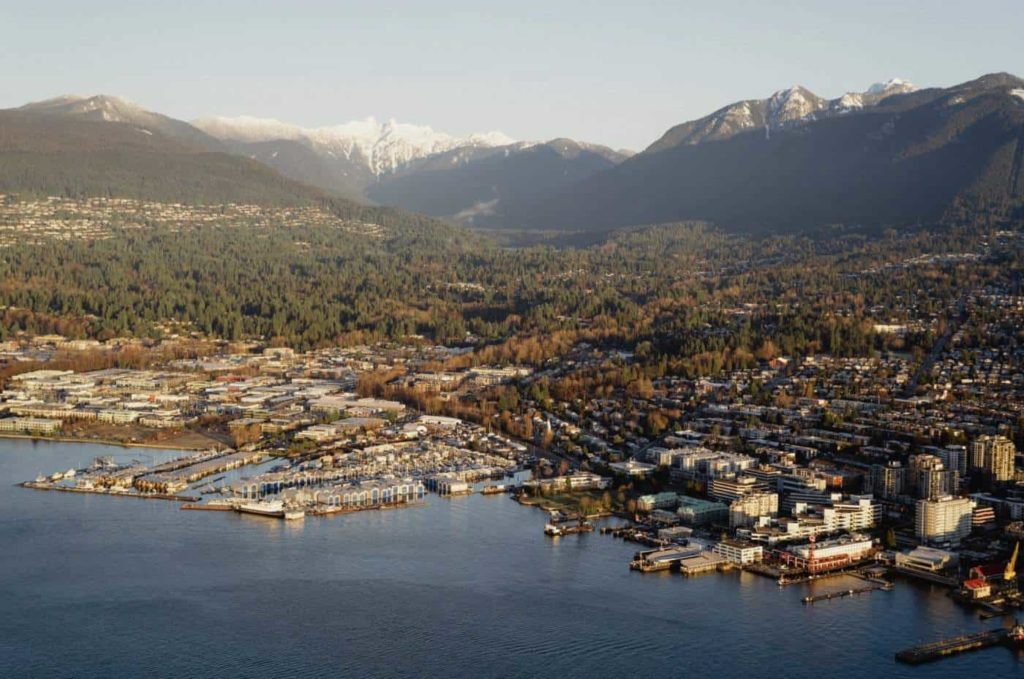 Image by North Shore via https://www.vancouversnorthshore.com/
North Vancouver wasn't always named North Vancouver. The city was once called "Moodyville", named after Sewell Moody, the businessman who established the first sawmill on the North Shore.
It then became North Vancouver in 1925, when it was officially annexed by the city, and now has an ever-evolving residential and commercial hub that attracts people from around the world.
9. Our City Is Quite Expensive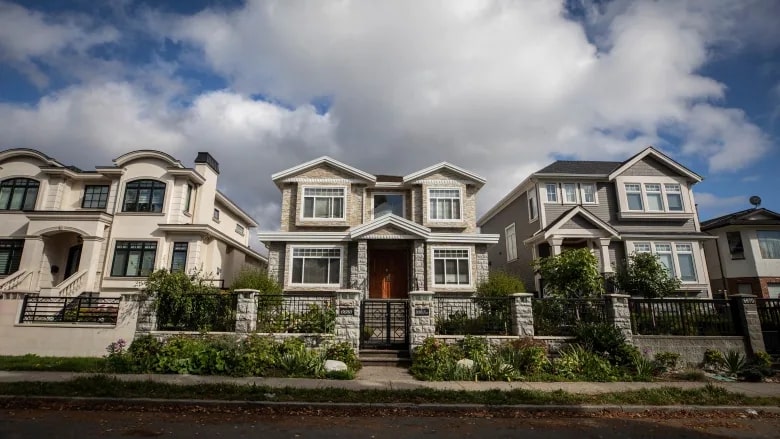 Image by CBC via https://www.cbc.ca/
Vancouver has the highest real estate prices in Canada. There's no denying it – Vancouver is an expensive city. If you're looking to buy a home here, be prepared to pay a pretty penny.
According to a survey by the Canadian Magazine of Immigration, the average home price in Vancouver increased by 3.9% from September 2021 to September 2022.
The average price for a detached house in Vancouver is over CAD 1.5 million; even a modest condo will set you back at least CAD 650,000.
Of course, there are cheaper areas to live in Vancouver – but you may have to sacrifice proximity to the downtown core or other amenities. So if you're looking to buy a home in Vancouver, be prepared to open your wallet – or start saving now!
Check out the table below to see the average house price in Vancouver from the year 2020 to September 2022.
| MONTH | 2020 | 2021 | 2022 |
| --- | --- | --- | --- |
| January | CAD 1,001,700 | CAD 1,059,200 | CAD 1,255,200 |
| February | CAD 1,014,600 | CAD 1,087,700 | CAD 1,313,400 |
| March | CAD 1,027,200 | CAD 1,127,200 | CAD 1,360,500 |
| April | CAD 1,028,800 | CAD 1,155,700 | CAD 1,374,500 |
| May | CAD 1,028,400 | CAD 1,099,100 | CAD 1,261,100 |
| June | CAD 1,026,200 | CAD 1,099,300 | CAD 1,235,900 |
| July | CAD 1,032,600 | CAD 1,095,000 | CAD 1,207,300 |
| August | CAD 1,039,100 | CAD 1,099,400 | CAD 1,180,500 |
| September | CAD 1,042,100 | CAD 1,112,000 | CAD 1,155,300 |
| October | CAD 1,045,900 | CAD 1,199,400 | CAD |
| November | CAD 1,044,400 | CAD 1,211,200 | CAD |
| December | CAD 1,048,600 | CAD 1,230,200 | CAD |
Data from the Canadian Magazine of Immigration via https://canadaimmigrants.com/
10. We Have Canada's Longest Pool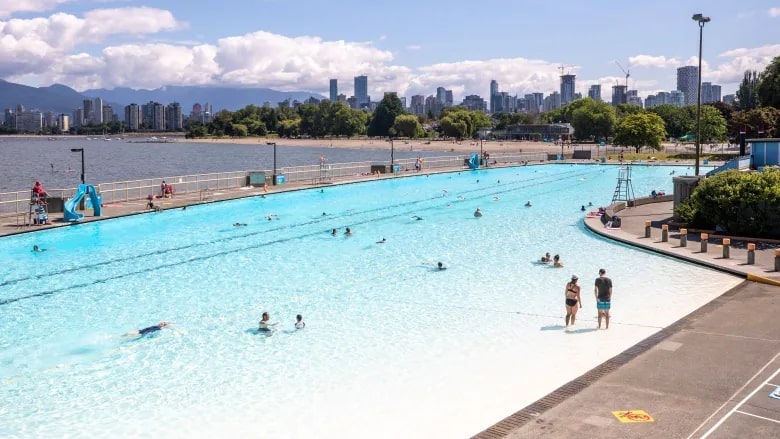 Image by CBC via https://www.cbc.ca/
Did you know that Vancouver has the longest pool in Canada? The Kitsilano Pool is a heated outdoor pool that is open all year round and located nearby Kitsilano Beach.
It measures 137 meters in length and is located in the Kitsilano neighborhood of Vancouver.
11. We Have the Largest LGBTQ+ Community in Western Canada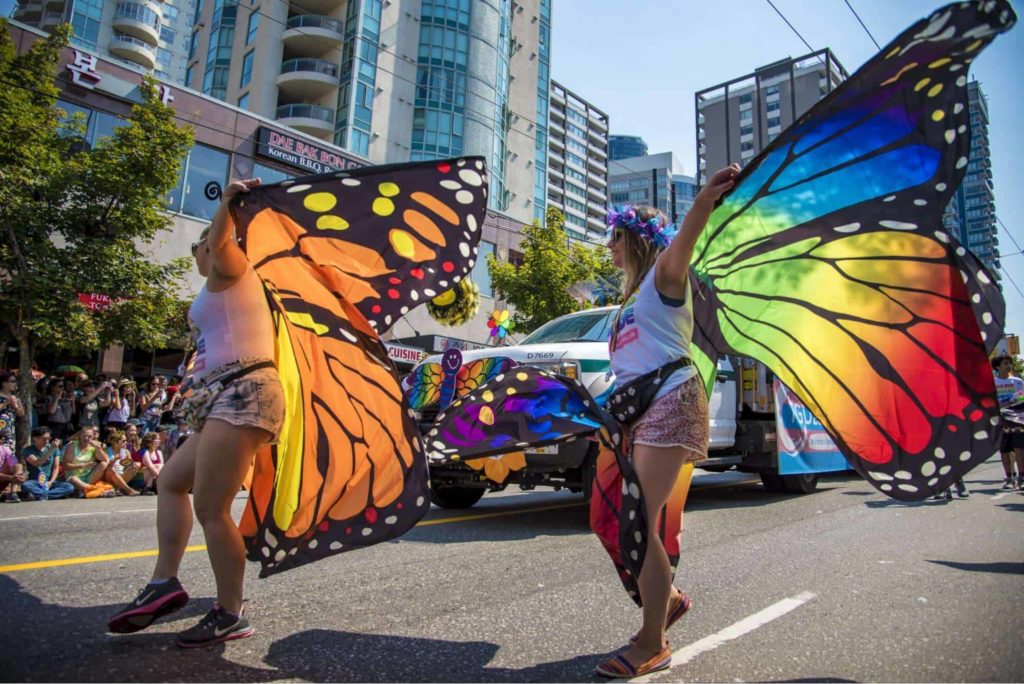 Image by Vancouver Pride via https://vancouverpride.ca/
We have the largest Two-Spirit, lesbian, gay, bisexual, trans, gender diverse, and queer community (2SLGBTQ+) in Western Canada.
According to a 2021 study by Statistics Canada, 45.6% of same-sex couples in Canada are living in Toronto, Montréal, and Vancouver.
Moreover, Vancouver is home to Canada's first and only permanent rainbow crosswalk, located in Davie Street Village. If you find yourself in the downtown area, you'll see numerous pink bus stops, rainbow banners, gay-friendly events, and many more.
Every August, Vancouver hosts a Pride Festival, which passes through several villages and sandy areas. Other 2SLGBTQ+activities that the city celebrates include the Queer Arts Festival and Queer Film Festival.
12. We're the Hollywood of the North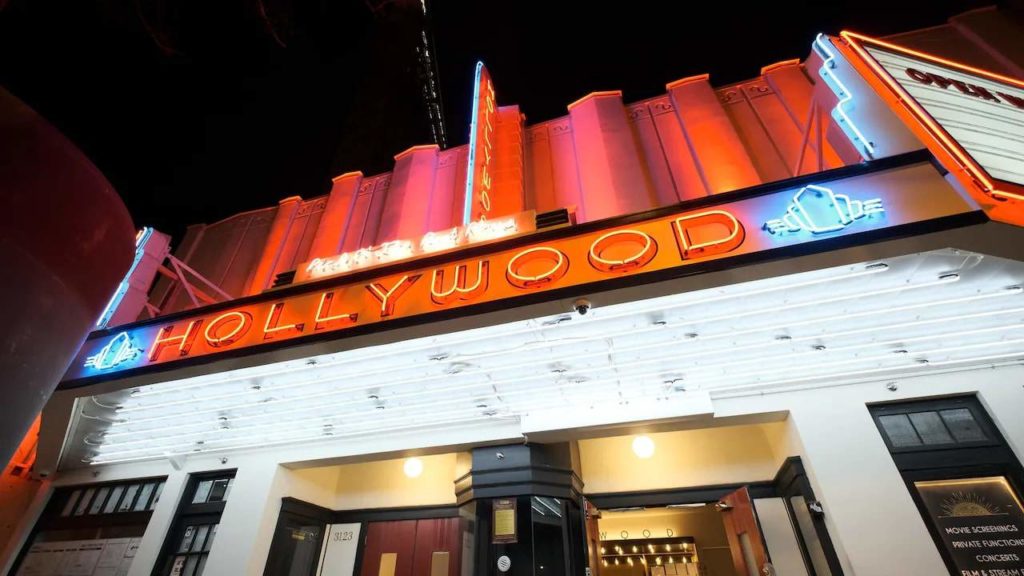 Image by the Canadian Broadcasting Corporation via https://www.cbc.ca/
Our city has been dubbed the "Hollywood of the North" due to its contribution as a production center for both domestic and international film productions.
In fact, we're the third-largest film production center in North America. Last 2018, over 450 productions were filmed in Vancouver. The biggest production filmed in the city was Deadpool 2, contributing more than CAD 100 million to the city's economy.
Vancouver is also home to a number of film festivals throughout the year, including the Vancouver International Film Festival and the Whistler Film Festival.
13. We Hosted the 2010 Winter Olympics!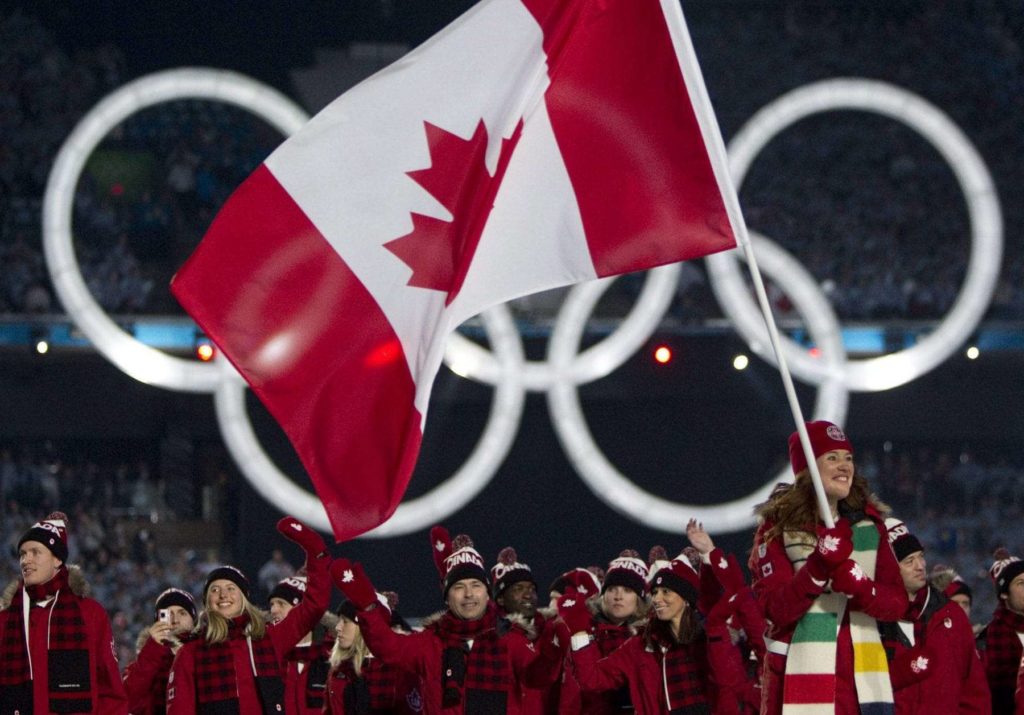 Image by Olympic via https://olympic.ca/
The XXI Olympic Winter Games opened in Vancouver on February 12, 2010. Vancouver was the third Canadian city to host after beating out PyeongChang, South Korea, on the second ballot.
The winter games spanned 120 kilometers, from Richmond to downtown Vancouver and the Whistler Mountain Resort.
Some of the sports included in the winter games include curling, figure skating, ice hockey, sledge hockey, short-track speed skating, and wheelchair curling.
Canada won the most gold medals in Winter Games history with 14, while the United States set a record for the Winter Olympics with 37 total medals won.
14. We Have the World's Largest Tin Soldier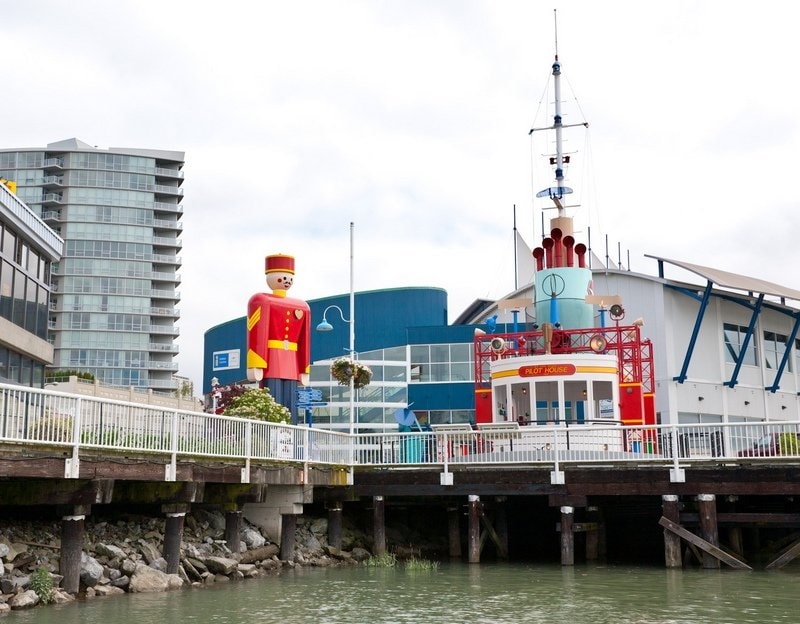 Image by the City of Westminster via https://www.newwestcity.ca
This statue is modeled after a Sergeant Major from the Royal Engineers Columbia Detachment. Danny Jay, Austin Metal Fabricators Ltd., BC Metal Association, and Sheet Metal Workers Union created it, and it was installed at the Royal New Westminster in 2000.
The Tin Soldier was relocated to the Quay in 2002. Interestingly, the statue includes a time capsule that will be opened in 2025.
15. Botox Was Invented Here!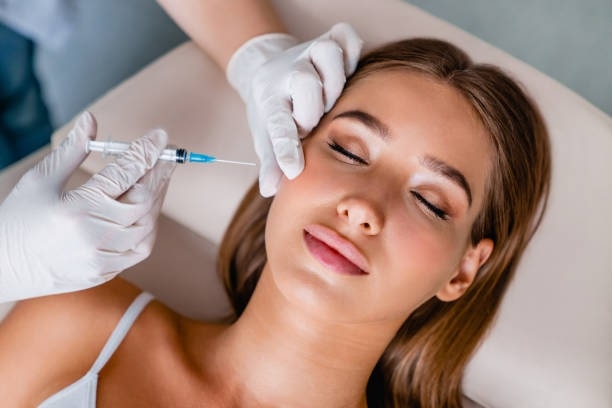 Image by iStock via https://www.istockphoto.com/
Botox was founded by two Vancouver doctors in the early 1980s.
Jean and Alastair Carruthers were looking for a way to treat patients with facial wrinkles when they found cosmetic features in an ophthalmic toxin that ophthalmologists typically use to treat eye spasms.
Since then, the couple's discovery has transformed the beauty sector into a multibillion-dollar industry.
---
Vancouver is a great place to live. It has a lot of things to offer as an exciting city. We hope this article has helped you know the city a little more.
Here are a few related articles that we think may help you get to know Vancouver more: