The city of Vancouver is known for its spectacular natural beauty. Wreck Beach is one of the city's most famous landmarks and tourist attractions.
With thousands of tourists visiting each year, this clothing-optional beach on the south coast of British Columbia is fast becoming one of Canada's most Instagrammable spots.
Wreck Beach in Vancouver
Located on the eastern side of Stanley Park, Wreck Beach is a popular place for nude sunbathers to enjoy a nice day on the beach.
The beach itself has always been known as a popular location for nude sunbathers because it's difficult to access and is close to downtown Vancouver.
History of Wreck Beach in Vancouver
As early as the 1920s, Vancouverites were drawn to Wreck Beach for its breathtaking views and nature. During this time, many people went to secluded beaches to hang out without clothes.
Since Wreck Beach is difficult to access as it's a long way down with over 500 steps to get to the beach and the same going back up, it became an ideal place for privacy.
It was in 1991 that the Greater Vancouver Regional District (GVRD) officially designated Wreck Beach as Canada's first nude beach. With its newfound popularity, it became a tourist destination.
Apart from that, Wreck Beach is a spiritual center and community that provides a home and refuge to many people. As a result, many protestors fought against developments that might jeopardize the beach's natural authenticity.
Wreck Beach Etiquette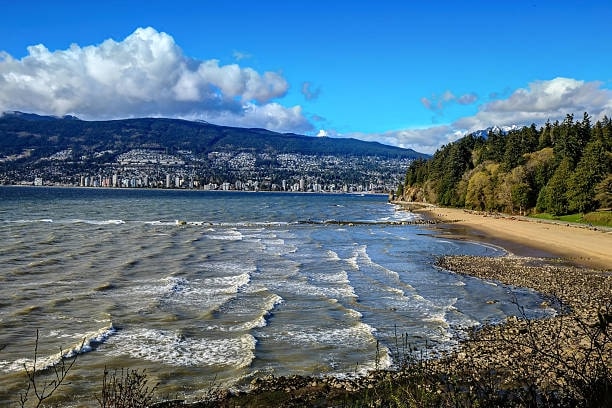 Image by iStock via https://www.istockphoto.com/
Before you head on out to Wreck Beach, following these simple guidelines can help make it a safe and enjoyable place for everyone.
Don't Take Photos without Permission
It's considered rude to take photos of people without their permission, especially if they are not expecting it. This can make people feel uncomfortable and intruded upon.
If you want to take a photo of someone, always ask for their permission first. Respect their wishes if they say no.
Don't Put On Loud Music
If you've ever been to the beach, you know that one of the most important things is to be respectful of others.
This means that everyone within a half-mile can hear no blaring speakers or headphones. Be considerate of others and keep the volume down.
No Open Fires on the Beach
Wreck Beach is a beautiful place to relax and enjoy the outdoors, but there are some things to keep in mind to ensure everyone has a good time.
One of the most important things is no open fires on the beach. This can be a safety hazard for other beachgoers and also creates pollution.
No Littering on the Beach
As much as we all love the beach, it's important to remember to respect the environment by not littering. Not only is it unsightly, but it can also be harmful to wildlife.
When enjoying the beach, dispose of trash in a garbage can or take it with you when you leave. You can also take your garbage to the top of the hill.
No Motor Vessels within the Swimming Area
To protect swimmers and surfers from propeller injuries, operating a motor vessel within the swimming area at Wreck Beach is illegal. This includes both powered and sailboats. Jet skis are also not allowed in the swimming area.
Things to Do at Wreck Beach in Vancouver
1. Go Sunbathing

Image by Wreck Beach via https://www.wreckbeach.org/
Wreck Beach is one of North America's most famous nude beaches, and for a good reason!
The secluded beach is located just minutes from downtown Vancouver and offers stunning views of the city skyline. The beach is well known for its relaxed atmosphere and is perfect for those looking to sunbathe in the nude.
The long stretch of sand is perfect for sunbathing, and the views are gorgeous. Pack plenty of sunscreen and water if you plan to spend a day at Wreck Beach. The sun can be pretty intense, especially during the summer months.
2. Dine at Mercante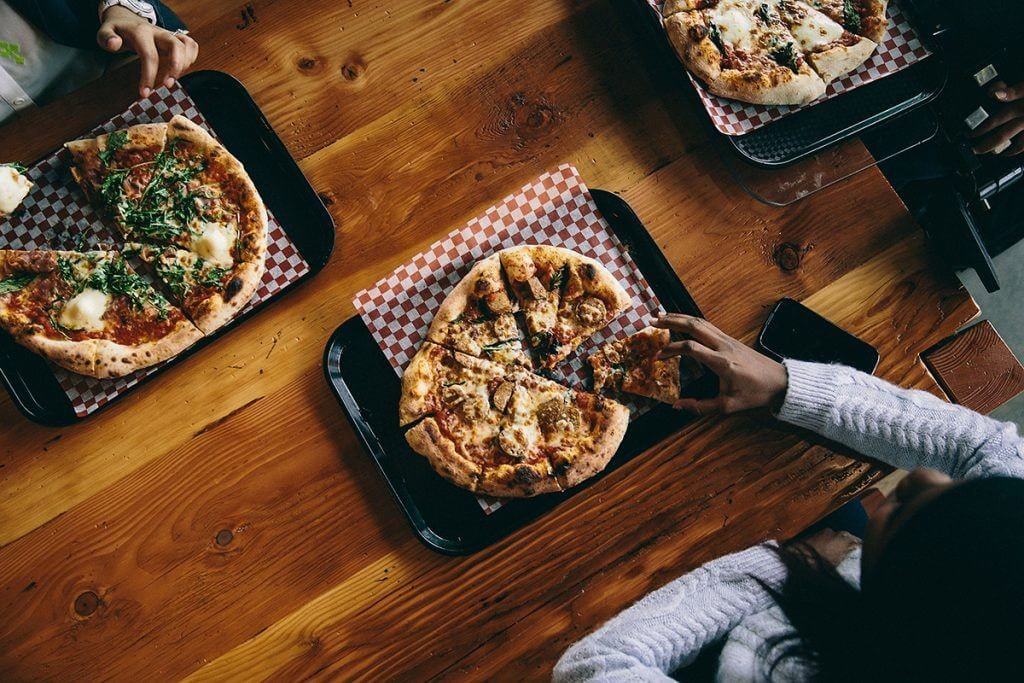 Image by UBC via https://food.ubc.ca/places/mercante/
RATES
CAD 2 - 10
WEBSITE
https://food.ubc.ca/places/mercante/
ADDRESS
6488 University Blvd, Vancouver, BC V6Z 1Z4, Canada
CONTACT DETAILS
Phone: +1 604-827-2210
OPERATING HOURS
Monday - Friday: 09:00 AM - 11:30 PM

Saturday - Sunday: 12:00 PM - 10:30 PM
Mercante is a traditional Italian restaurant that serves made-to-order traditional Italian pizzas from a hot stone hearth oven. This makes their pizzas tasty, and it's always made fresh. Although the crusts are thin, they are authentically Italian.
The Margherita Salami Piccante special is highly recommended because it has a light and zesty flavor with the perfect balance of different flavors.
Aside from that, they have a large selection of fresh pasta and salads. Mercante also has a large dining area with large wooden tables, couches, and even study rooms where you can eat and work.
3. Visit the Nitobe Memorial Garden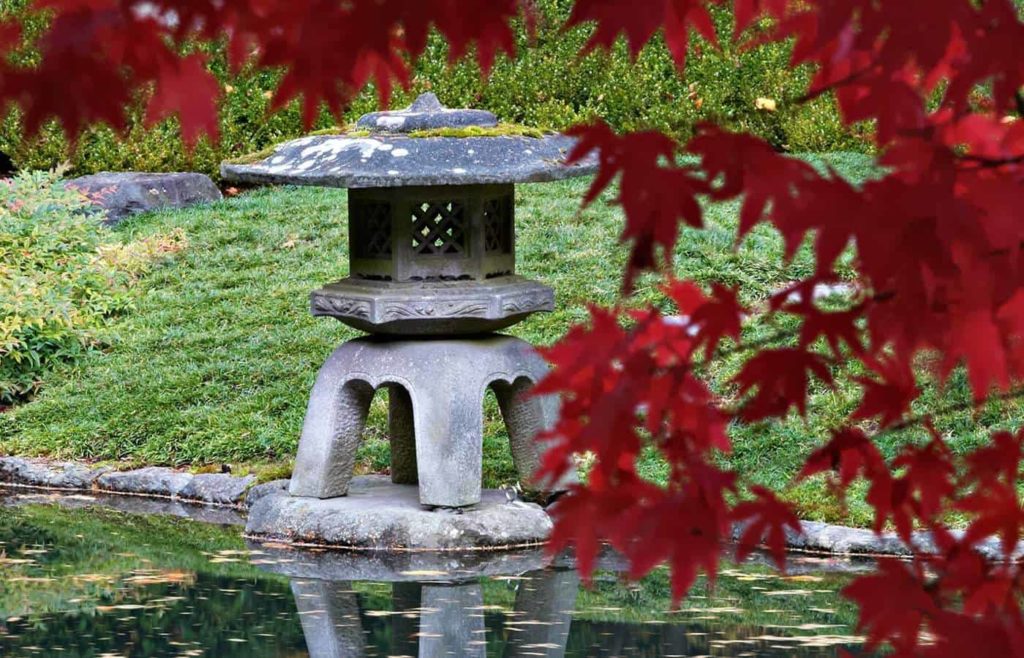 Image by UBC via https://botanicalgarden.ubc.ca/
The Nitobe Memorial Garden, located on the campus of the University of British Columbia, is a traditional Japanese garden that made us want to go to a Japanese restaurant afterward.
This garden is over 2 acres in size and is part of the University of British Columbia Garden.
There are several trees, ponds with bridges, and numerous walking trails for relaxing strolls. In fact, a path just after the entrance leads to a tiny bridge and a small island with an unobstructed view of the garden.
The Nitobe Memorial Garden also has a building where you can have tea ceremonies during the summer. This garden is also a gorgeous backdrop for weddings, anniversaries, and birthdays.
4. Have a Cup of Joe at the Well Cafe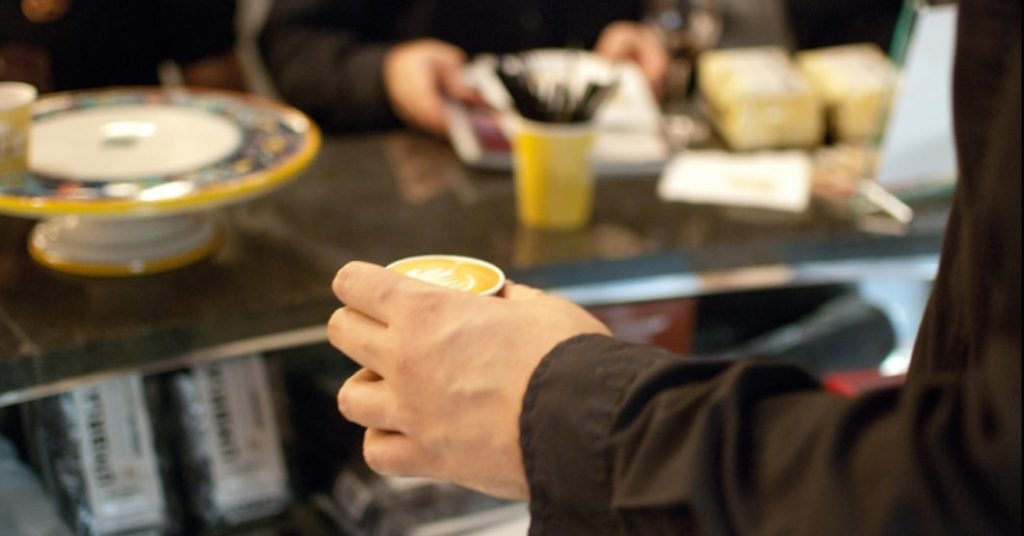 Image by The Well Cafe via http://www.thewellcafe.ca/
| | |
| --- | --- |
| RATES | CAD 2 - 4 |
| WEBSITE | http://www.thewellcafe.ca/ |
| ADDRESS | 5800 University Blvd, Vancouver, BC V6T 2E4, Canada |
| CONTACT DETAILS | Phone: +1 604-221-3351 |
| OPERATING HOURS | Monday - Friday: 08:30 AM - 01:00 PM |
This quaint cafe located on the West side of Vancouver. This coffee shop provides a wide variety of coffee drinks, and their best seller is their mocha and latte drink.
If you have a sweet tooth, try their hot chocolate, which is made with steamed milk and chocolate sauce, served with whipped cream and chocolate sauce, and accompanied by a log of solid chocolate.
They also serve gourmet sandwiches with soup and organic corn chips on the side.
5. Hang out at Koerner's Pub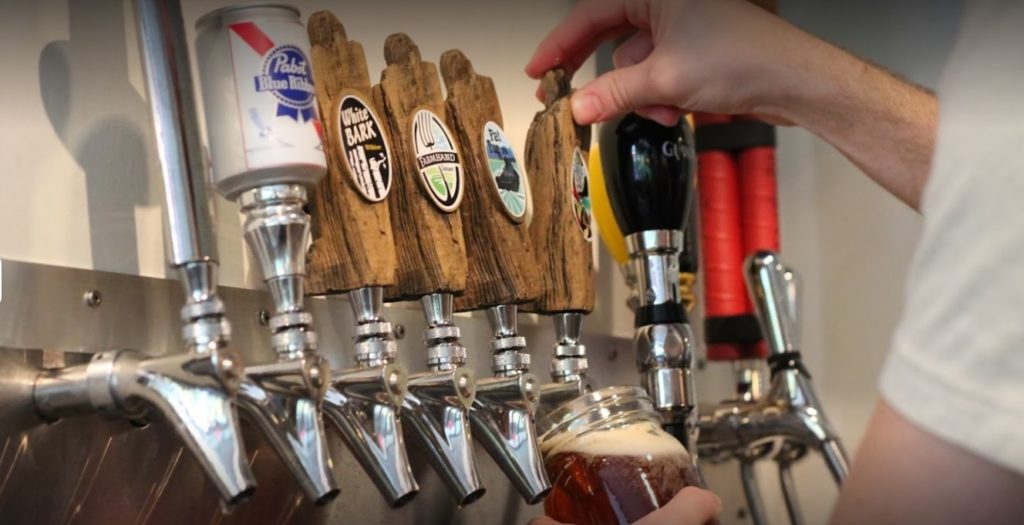 Image by Koerner's Pub via https://www.koerners.ca/
RATES
CAD 6 - 10
WEBSITE
https://www.koerners.ca/
ADDRESS
1758 West Mall, Vancouver, BC V6T 1Z2, Canada
CONTACT DETAILS
Phone: +1 604-827-1443
OPERATING HOURS
Monday - Wednesday: 12:00 PM - 07:00 PM

Thursday - Friday: 12:00 PM - 10:00 PM

Saturday - Sunday: 12:00 PM - 07:00 PM
Koerner's Pub is a modern bar that serves craft beers and green pub meals with worldwide flavors. They sell burgers and snacks that range from CAD 7 to 13.
Their tacos and corn tortillas are entirely gluten-free. They're also great for vegans, with 100% vegan options like their smoked sweet potato with toasted pumpkin seeds, cabbage, and pickled onions.
This pub also has a wide selection of craft beer, margaritas, wine, and many more featured craft cocktails.
How To Get to Wreck Beach
Now that you know what you can expect at Wreck Beach, how exactly do you go there? Here's a few pointers:
By Car
You can take Burrard Street South from downtown Vancouver, then go west or on 4th Avenue. After that, move towards West, and follow the way to UBC until the road turns into N.W. Marine Drive and you pass the Museum of Anthropology.
The beach can be reached from either Wreck Beach (trail 6) or Trail 7 off Marine Drive. The Museum of Anthropology has pay parking near Trails 3 and 4.
By Bus
Take the #99 bus from downtown Vancouver to the University of British Columbia stop, then walk down the hill to the beach.
---
So, consider visiting Wreck Beach next time you feel like going to a beach on holiday. Wreck Beach has something for everyone, and it's a great place to escape the hustle and bustle of the big city.
If you're still up for it, read our article on the famous Kitsilano Beach, as it's also a must-visit for beach lovers.