Is Vancouver a Driving City?
Hey there! Have you ever noticed that Vancouver seems to have fewer cars on the road compared to other cities in the metro? We've been wondering about this too and decided to dig a little deeper to find out what's going on.
And let us tell you, it's not because we're bored or have nothing better to do. There are valid reasons for our curiosity, and we believe it's worth exploring.
Is Vancouver a City for Driving?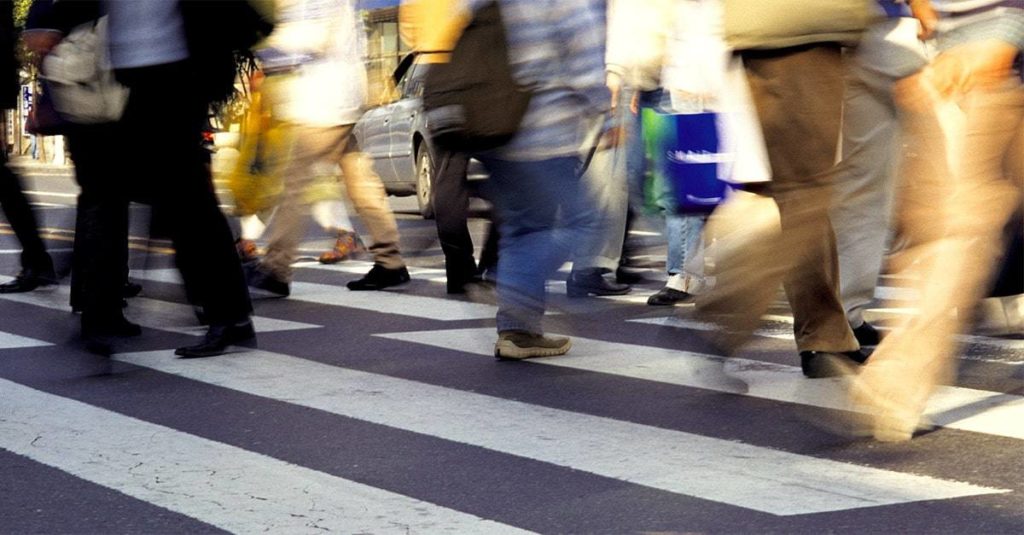 Vancouver is not solely a driving city because it has a well-developed public transportation system, dedicated bike lanes, and walkable neighborhoods, making it easy to get around the city without a car.
This is because the city is determined to make transportation more eco-friendly by encouraging people to use other ways to get around and reducing carbon emissions.
Getting around Vancouver without a car is easy. I mean, the city is literally a walker's paradise, especially in downtown neighborhoods such as Yaletown, Coal Harbour, and the West End.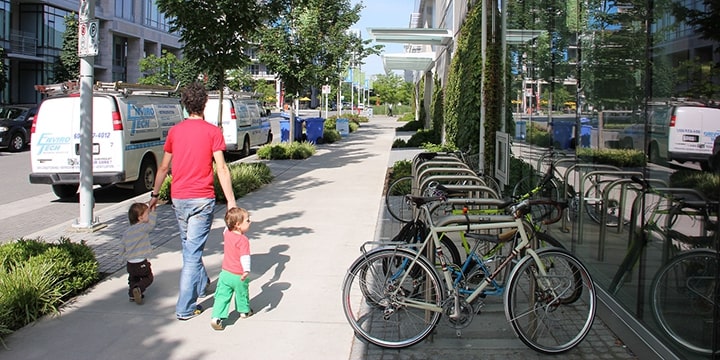 These areas are very pedestrian-friendly, with wide sidewalks, bike lanes, and public transportation options like buses, trains, and ferries that can take you to other parts of the city and even to nearby attractions like Granville Island or Stanley Park.
In fact, Redfin has dubbed it the most walkable city in Canada. With a Walk Score® of 79.8, you can practically hop, skip, and jump your way around the city without breaking a sweat.
The reason why Vancouver got such a high score is because daily errands in the city don't necessarily require the use of a vehicle and can be completed on foot.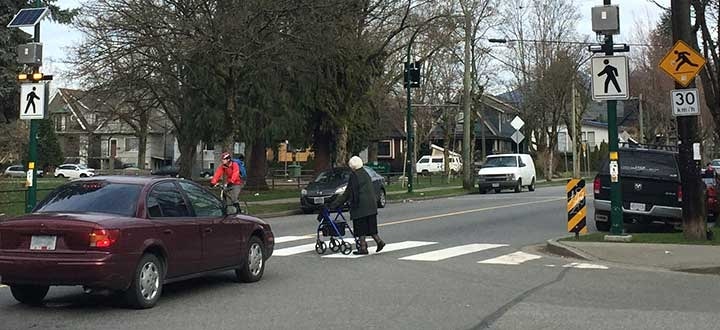 But wait, there's more! The city has also made it safe for our differently abled folks out there by installing curb cuts, ramps, accessible pedestrian signals, markings, and other walking accessibility features.
How to Get around Vancouver without a Car
1. Public Transportation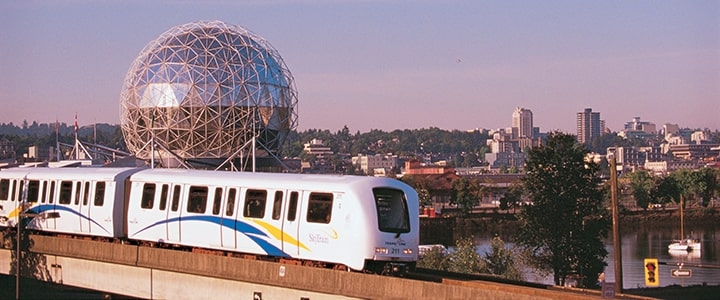 Vancouver's Metro System is chef's kiss and it's the most popular way to get around the city.
If you don't believe us, take it from the 2023 public transit ranking by Oliver Wyman, an international consulting firm that placed Vancouver as the 22nd-best public transit network out of 60 major regions worldwide. That's worldwide, not just within Canada!
First off, you have the Skytrain, which runs pretty much on all major routes and is a reliable way to get around the city.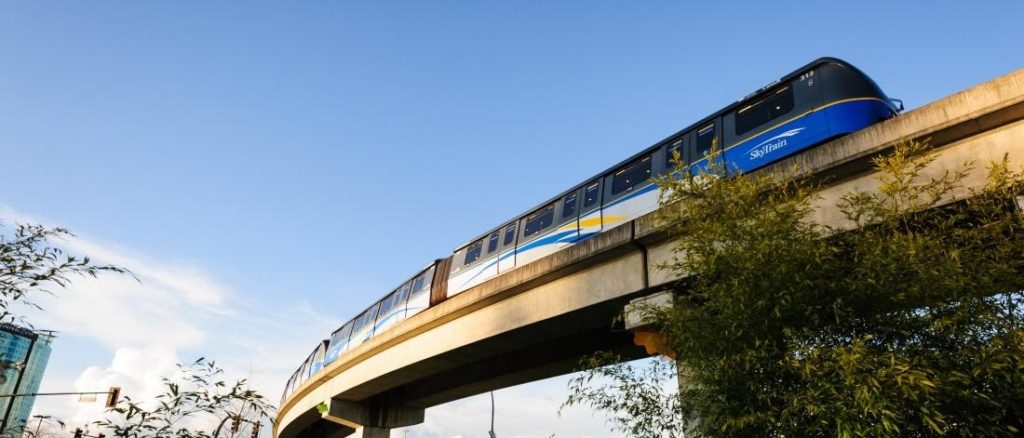 All you need to know is that this fully automated train system can take you from downtown Vancouver to Burnaby, New Westminster, Surrey, Port Moody, Coquitlam, and Richmond, and that it's connected to the Vancouver International Airport (YVR).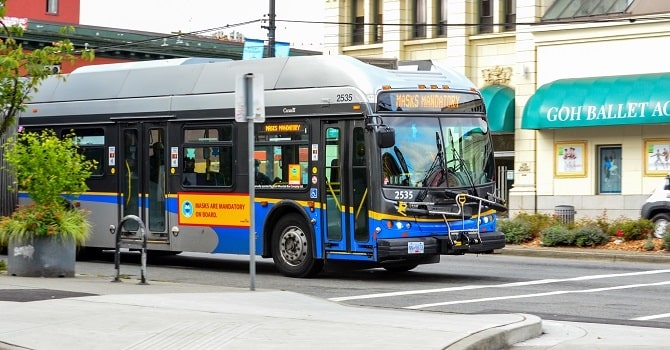 The city also has a large number of buses and smaller community shuttles. To be specific, there are 1,100 buses that can take you to almost any destination within the city and its surrounding areas.
While there are 49 community shuttles for those living in more residential areas, as they have less frequent bus service. There's also the RapidBus for when you're in a hurry, which provides quicker services with fewer stops.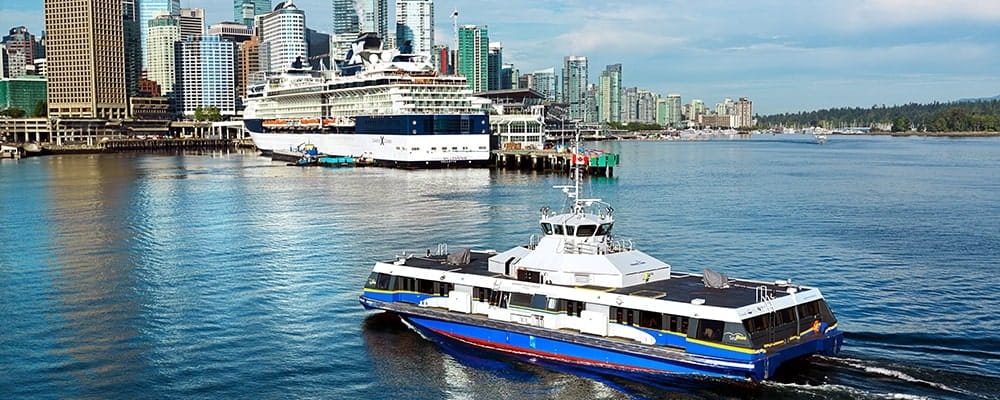 When you've had enough of roads, try taking the Seabus, which takes passengers through the Burrard Inlet and connects downtown Vancouver with the North Shore.
It runs pretty late, so you can wake up from a power nap at 8 p.m. and still be able to board this ferry.
2. Cycling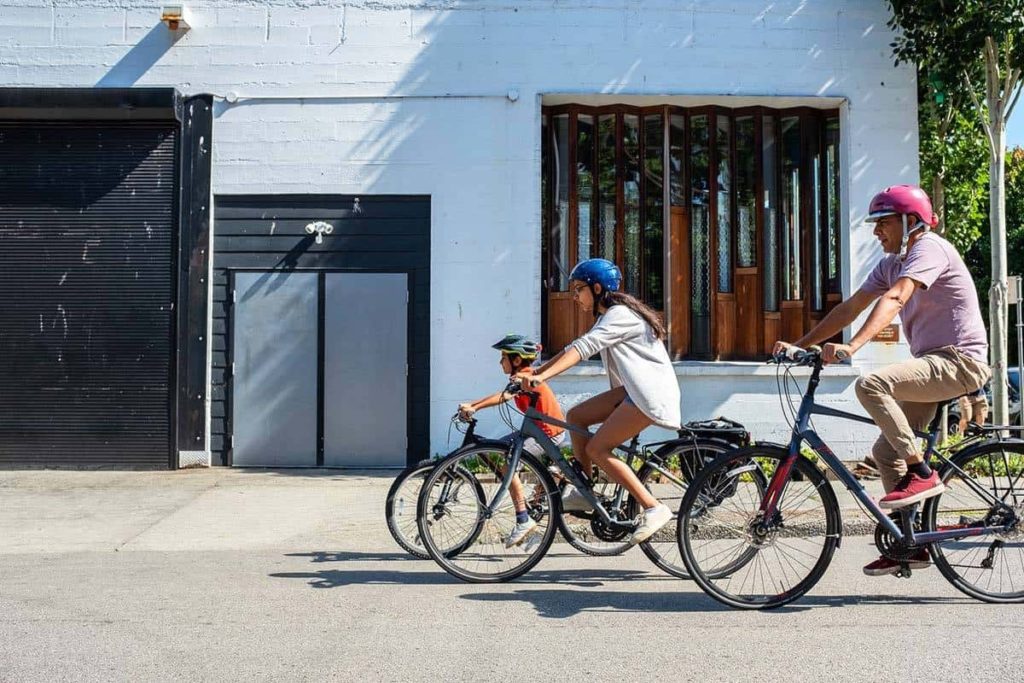 Another mode of transportation in the city is biking. First of all, let us tell you that biking is a great way to get around the city, as you can avoid all the traffic and the dreaded parking situation.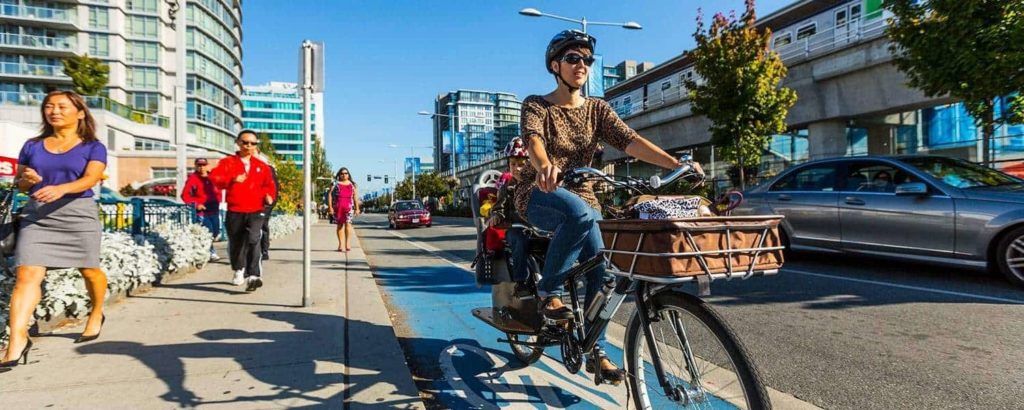 Lucky for us, Vancouver has a comprehensive system of bike routes. Now, just in case you forgot or never really learned how to ride a bike, we suggest you get yourself one and head over to Stanley Park, as it has flat terrains.
When you're ready, hop on your bike and explore the city's 450 kilometers of protected and painted bike lanes that go around the entire city. Just look at this gigantic cycling map of Vancouver below!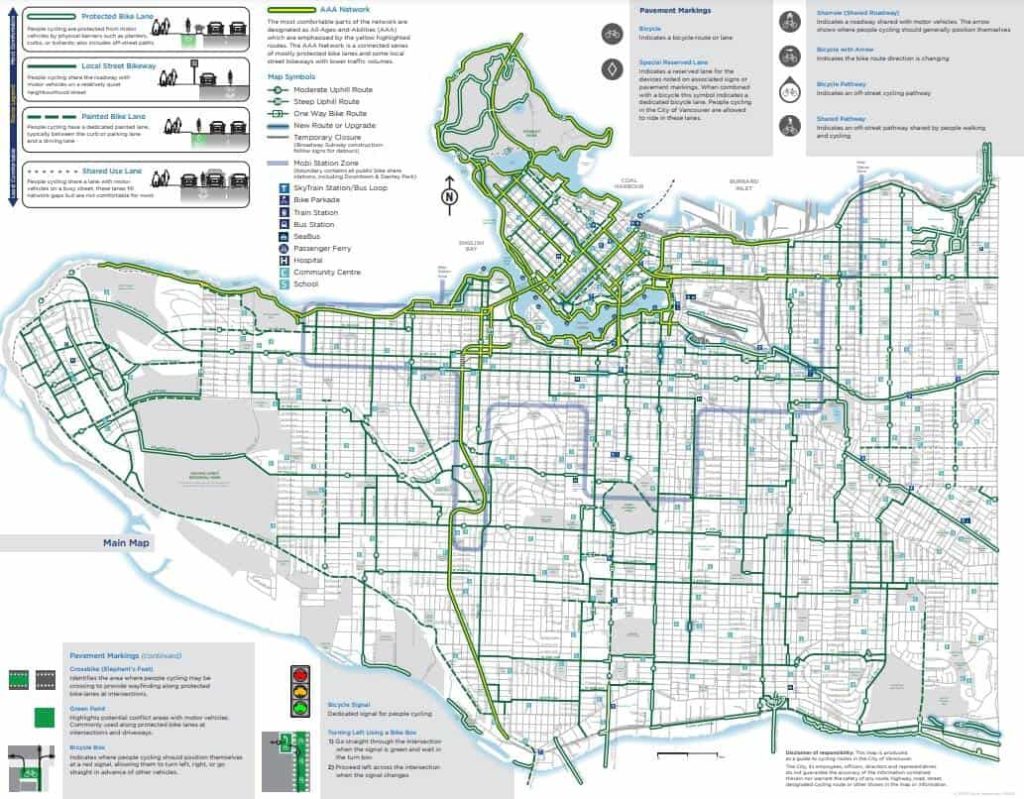 Check out the City of Vancouver's website for the full cycling map.
3. Taxi and Ride-Sharing Services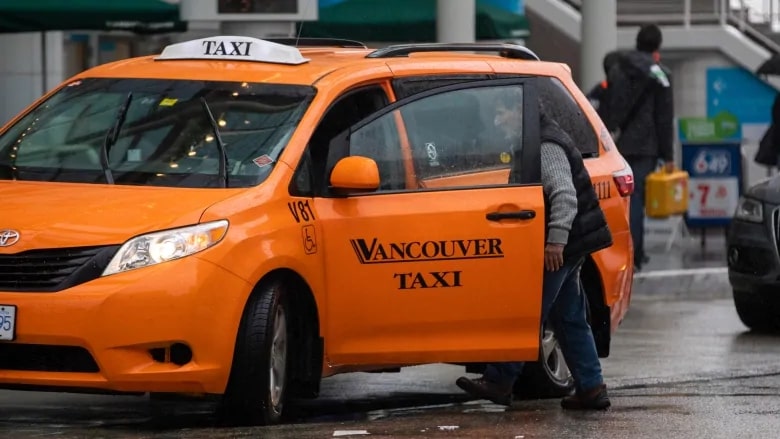 If you prefer to have a nice and private ride, then getting a taxi is your best bet. Vancouver has a total of 2,860 licensed taxis within the city, and all you have to do is hail them or book them through a dispatch service.
Here are a few of our recommendations:

They're pretty useful, and you can always chat with the drivers to get some insider tips on the city, but here's the catch: despite the many taxis in Vancouver, sometimes it may take longer to actually hail one.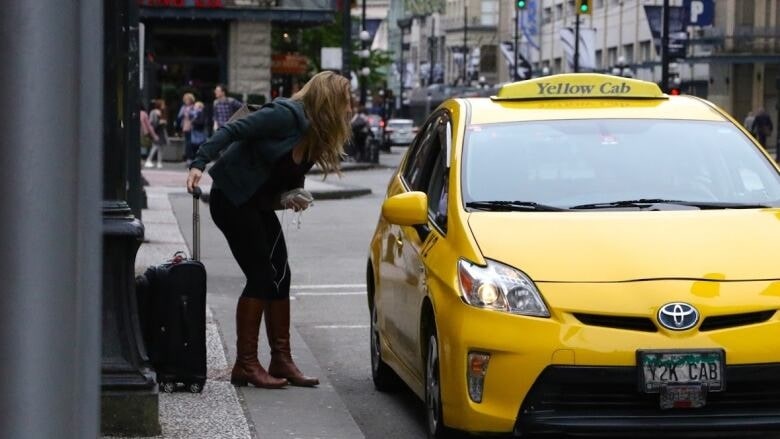 Once you do, the meter starts ticking, and if you get stuck in traffic, the fare can climb higher than the city's towering mountains. However, we'll let you in on a little secret. Ride-sharing.

Vancouver has a bunch of ride-sharing companies you can book, such as Evo, Modo, Zerocar, Uber, and Lyft.
Finally, it comes down to personal preference: if you want a private ride, take a taxi; if you don't mind sharing a car with someone else and splitting the bill, take a ride-sharing service. Both are great alternatives, tbh.
Is Vancouver easy to get around in with a car?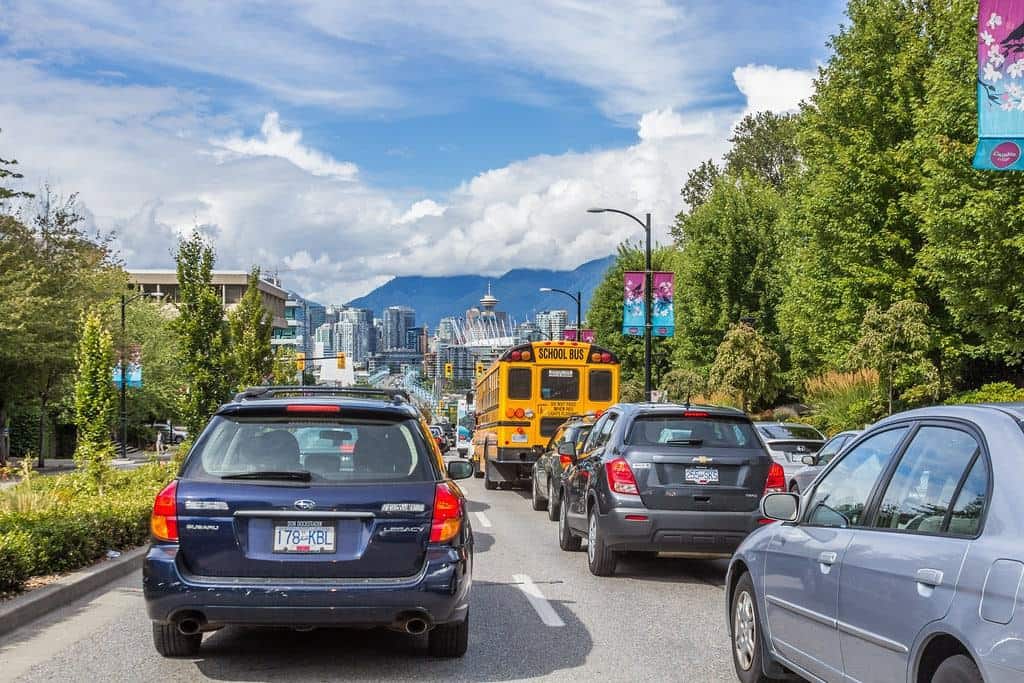 It's no secret that traffic is a serious problem in major cities, not just in Canada but all around the world. There's no point in sugarcoating this, so here it goes. No, Vancouver is not easy to get around in with a car.
The city came in at number 48 out of 100 for worst cities to drive in, according to a study by Kfzteile24, the biggest online retailer of auto parts and accessories in Germany.
Why, then, is Vancouver on this list, exactly? Well, that's exactly what we're going to look into.
1. Lack of Freeways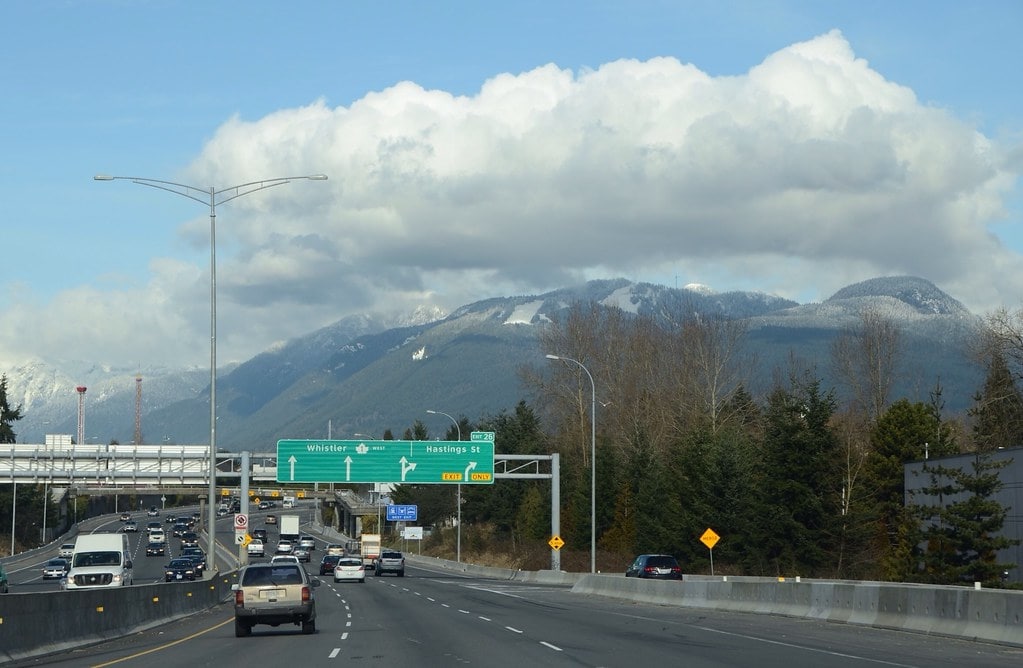 So why doesn't Vancouver have freeways?. Well, long story short, there were public protests against freeway projects and it's just too expensive.
The lack of freeways further contributes to the reasons why the city is one of the worst to drive in. Why? Well, no freeways means limited options to get around, leading to increased traffic congestion.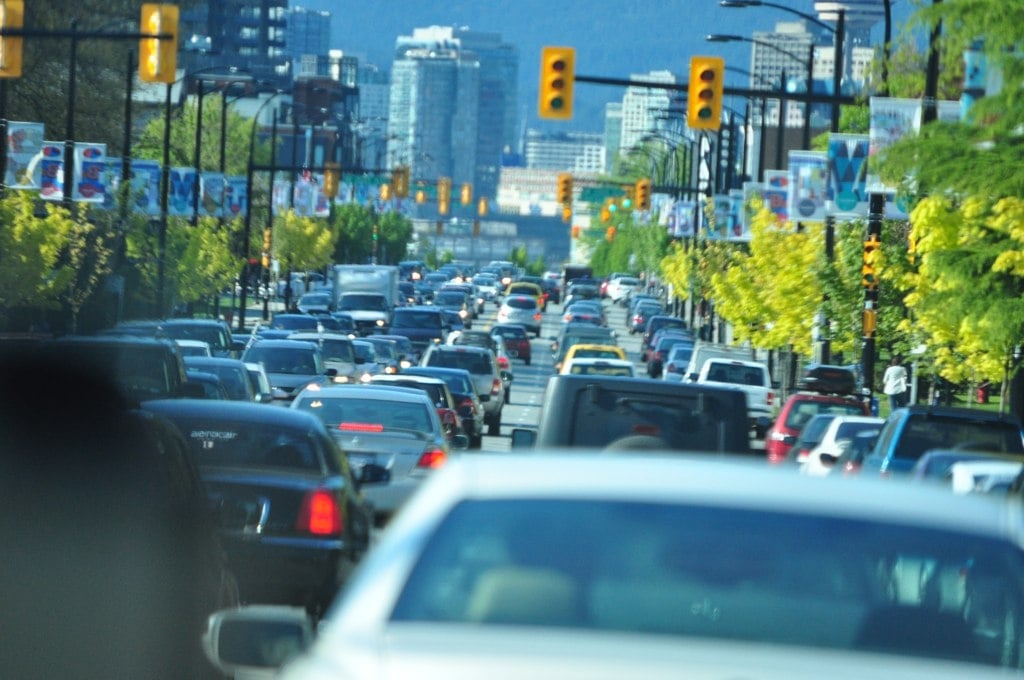 According to the Canadian Urban Transit Association, the city of Vancouver has the smallest road network among major Canadian cities, with a total road length of approximately 1,630 kilometers.
Let's see how that compares with other Canadian cities:
| CITY | ROAD NETWORK |
| --- | --- |
| Vancouver | 1,630 kilometers |
| Toronto | 7,400 kilometers |
| Calgary | 5,000 kilometers |
| Ottawa | 3,000 kilometers |
| Montreal | 4,000 kilometers |
Data from Road Networks of aforementioned cities
2. Expensive Parking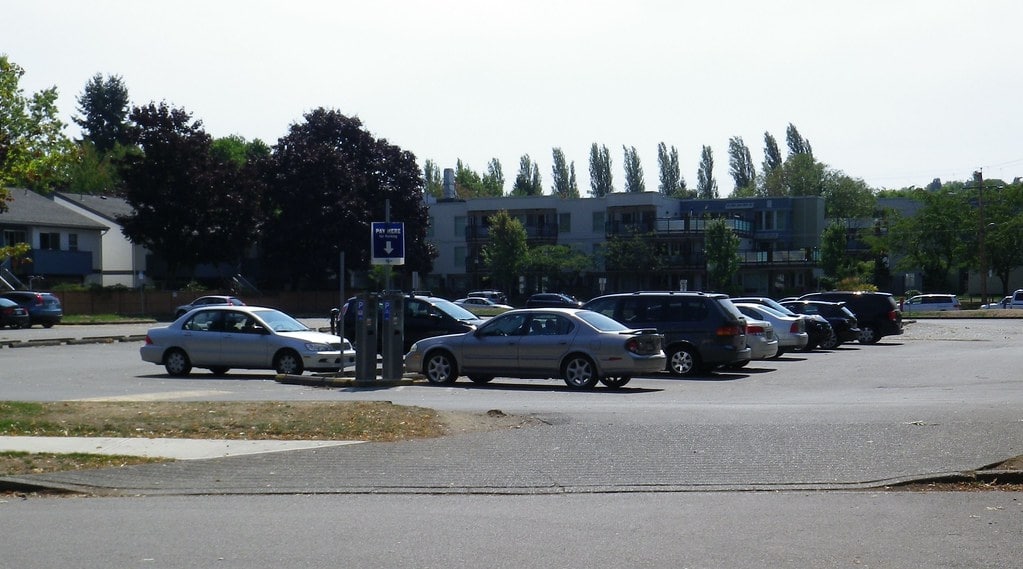 If you plan to drive in Vancouver, get ready, because there's rarely free and accessible parking. According to a report by Parkopedia, Vancouver is one of the most expensive cities in North America for hourly parking rates.

With those rates, we'd rather walk! Kidding aside, the city only has 28,000 parking spots. That's 8,000 metered parking spaces and 46 off-street parkades, so it's no wonder that finding affordable parking can be a challenge.
While you can score free parking in city parks, there may be time restrictions or other limitations, so it may not be the most convenient option. So again, your best bet would be taking public transit, biking, or walking.
3. Not Enough Rest Areas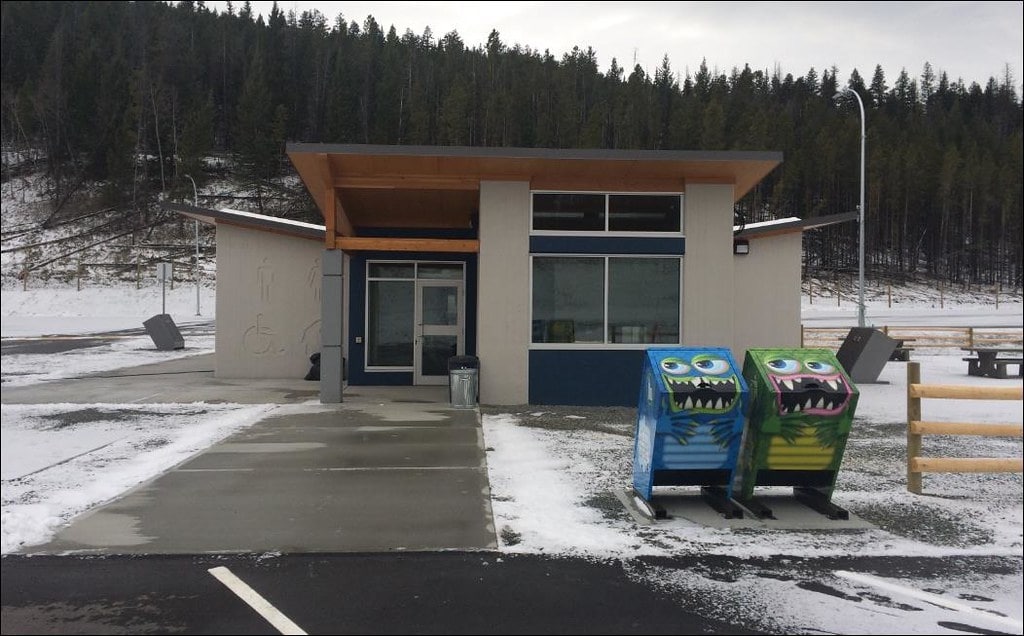 If we're going to compare the availability of rest areas in Canada versus the US, well, Canada doesn't even come close.
According to a report by the Canadian Automobile Association (CAA), the US has an average of one rest area per 56 kilometers on its interstate highways, while Canada has an average of one rest area per 160 kilometers on its national highways.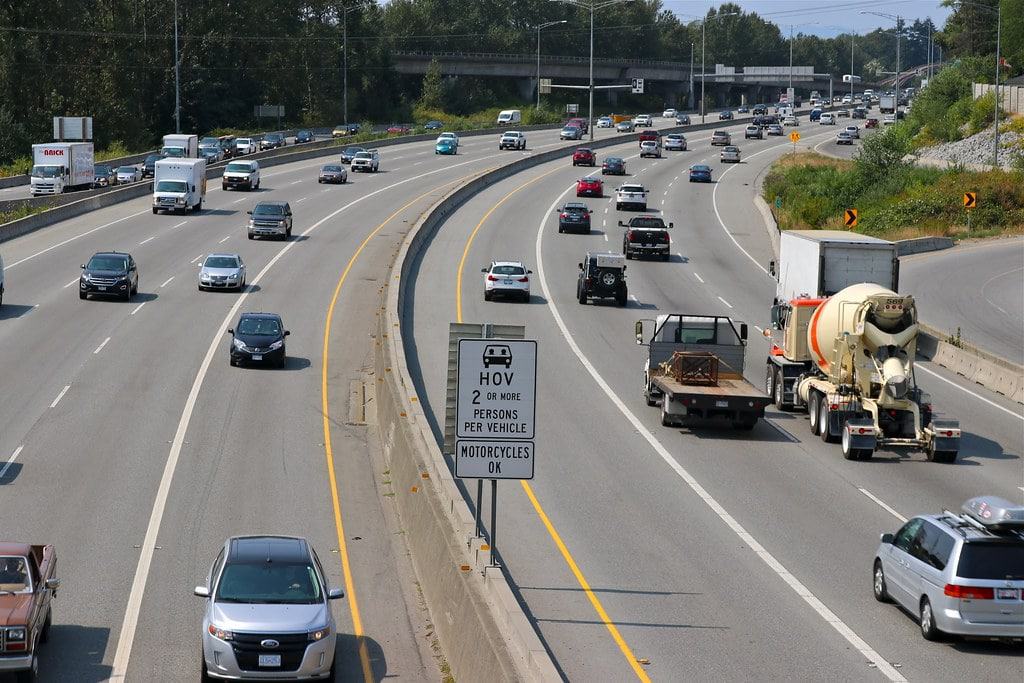 In Vancouver, the closest rest area is 52 kilometers east along Highway 1 in Abbotsford. So, what to do? Why not do what the locals do and stop by a local gas station, a Starbucks, or Tim Hortons?
So if you're going on a road trip outside the city, you're going to need this map of rest areas in BC.
4. Unreliable Road Signage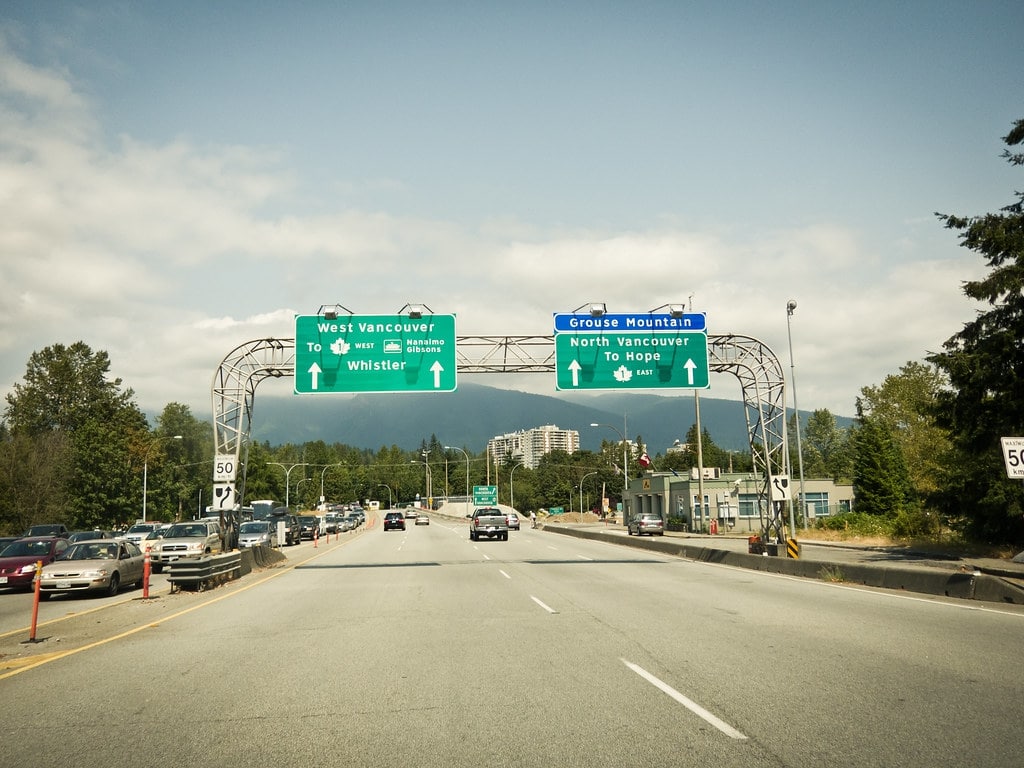 Look, Vancouver is a beautiful city, but it's not always easy to navigate, especially for those who are new to the area. One reason for this is that road signage in Vancouver can be less than optimal, particularly when it comes to exit signs and directional signs.
While street names are typically well marked, many drivers report that they often miss exit signs or have to make sudden turns because they appear at the last minute.
Take Highway 17 as an example. The B.C. Ministry of Transportation has received multiple complaints about poor signage on roads in Metro Vancouver. This has led to confusion and frustration for drivers, as well as safety concerns.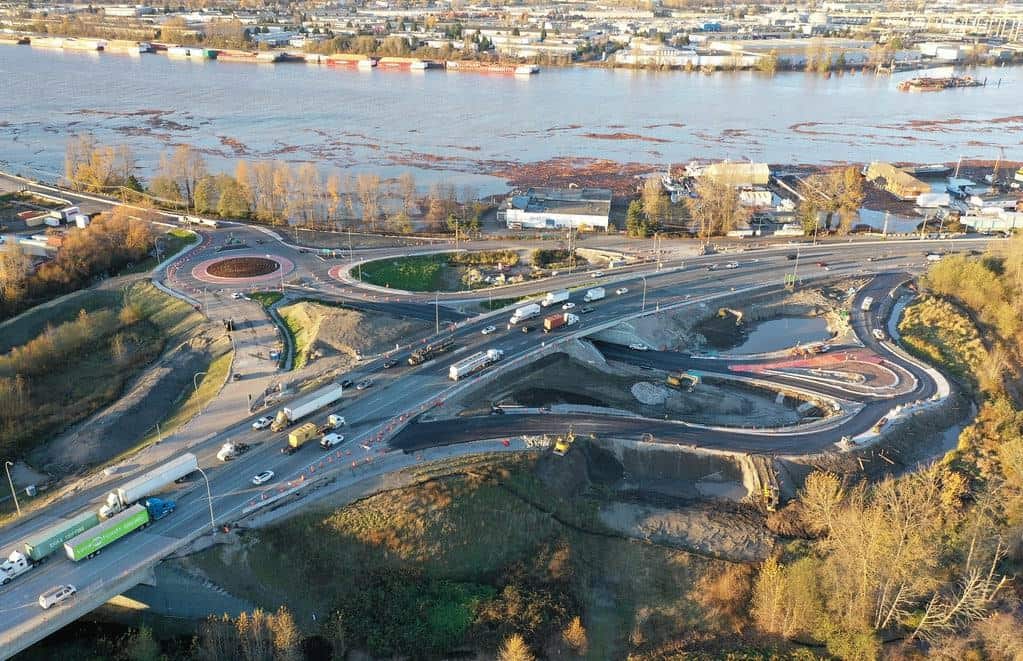 Don't worry though, because the ministry has then acknowledged the issue and is taking steps to improve signages in Metro Vancouver roads.
So maybe it's wise to map your routes ahead of time in Google Maps. By doing so, you can familiarize yourself with the route and avoid any unexpected surprises.
5. Congested Roads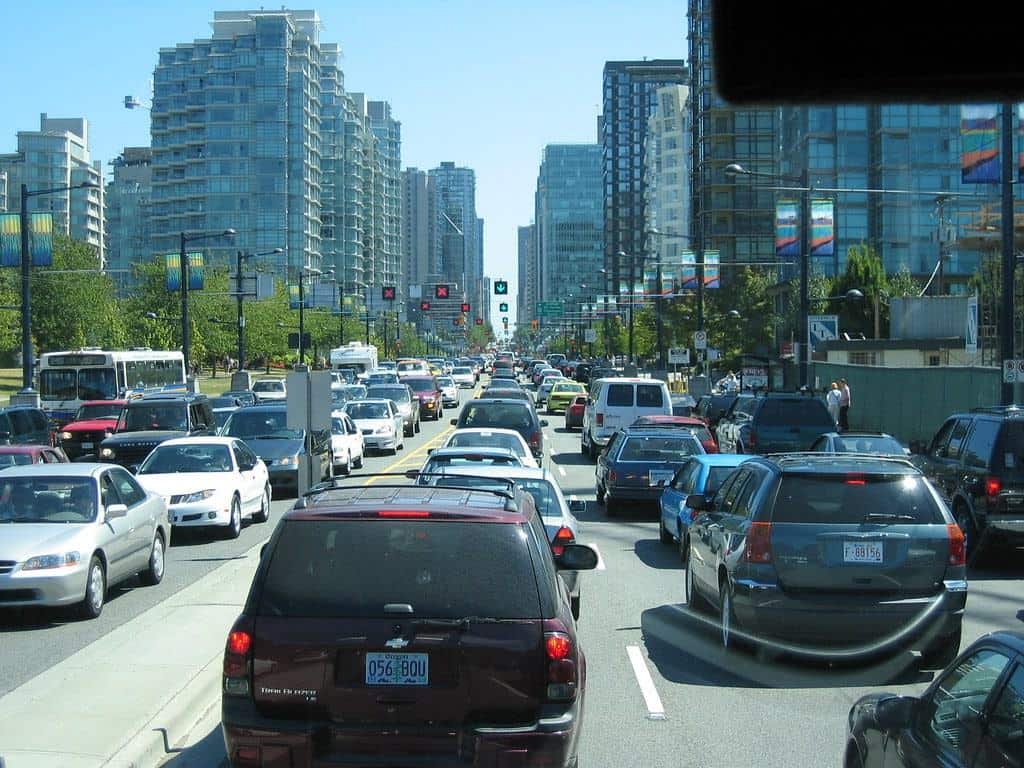 We're going to be honest: It gets pretty hectic on Vancouver's roads, so don't expect driving Miss Daisy.
According to the TomTom Traffic Index, which provides data on traffic congestion levels in cities worldwide, Vancouver ranked 54th globally in 2021 with a congestion level of 26%.
Vancouver is in a tight race with Toronto for average travel time per 10 kilometers, while other Canadian cities such as Calgary and Ottawa have faster travel times.
| City | Average travel time per 10 km | Time in rush hour per year | Average speed in rush hour |
| --- | --- | --- | --- |
| Toronto | 22 min 30 s | 199 hours | 24 km/h |
| Vancouver | 22 min 30 s | 197 hours | 24 km/h |
| Winnipeg | 19 min 10 s | 173 hours | 27 km/h |
| Edmonton | 15 min 50 s | 135 hours | 34 km/h |
| Ottawa | 14 min | 123 hours | 38 km/h |
| Calgary | 12 min 40s | 110 hours | 43 km/h |
Data from Tomtom Traffic Index via https://www.tomtom.com/
On a lighter note, Vancouver is better than Hong Kong, Buenos Aires, Moscow, Bangkok, Los Angeles and other major cities when it comes to traffic congestion so we hope that made you smile a bit.
---
So there you have it, we hope this article has made it clear for everyone how easy it is to explore Vancouver without a car.
If you still need more proof, spare some time and check out our article that answers the very question, "Is Public Transit Good in Vancouver?".