Why Does Vancouver Have So Many Immigrants?
Have you ever walked around the city and thought, "Am I in Vancouver or a United Nations meeting?" We know we have! It seems like every time we stroll down a street, we hear different languages or see new restaurants with a new type of cuisine.
So we decided to do some digging and discovered why Vancouver has become the melting pot of the Great White North and we're excited to share with you what we found out.
Why Do Immigrants Rise in Number in Vancouver?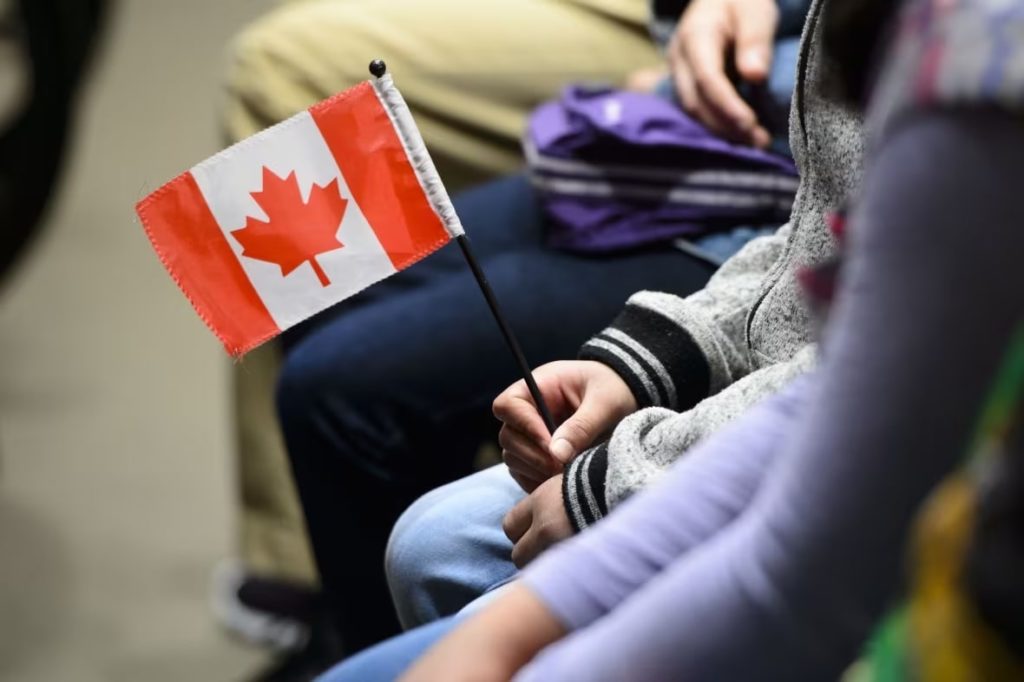 Vancouver has many immigrants because the city's history is deeply rooted in immigration. It also has an excellent education system and diverse employment opportunities to boost its economy and workforce.
Let's not forget Vancouver's beautiful scenery and mild climate. Vancouver attracts immigrants due to its high quality of life.
Vancouver's History is Deeply Rooted in Immigration
Let's take a trip down memory lane for a second and explore the history of Vancouver's immigrant population. So, the first settlers here came from across the pond, with folks from England and the United Kingdom arriving between 1877 and 1928.
They set up small fishing villages along the Pacific coastline and farmlands in the Fraser Valley.
From there, the city's immigrant community continued to grow and diversify, and soon enough, Chinese, India, Korea, Vietnam, and Philippine immigrants would come into Vancouver.
| YEAR | IMMIGRANT POPULATION |
| --- | --- |
| 1981 | 34.7% |
| 1991 | 39.3% |
| 2001 | 40.8% |
| 2011 | 41.8% |
| 2016 | 42.9% |
Data from Statistics Canada via https://www150.statcan.gc.ca/
But we're going to be honest with you, Vancouver wasn't always welcoming to immigrants but it all changed when the government implemented policies to promote family reunification and skilled worker immigration.
According to a 2022 study by Statistics Canada, the country has opened its doors to a whopping 437,180 immigrants. On top of that, the country also saw a net increase of over 600,000 non-permanent residents.
Canada Promotes Immigration to Fix Its Workforce Gap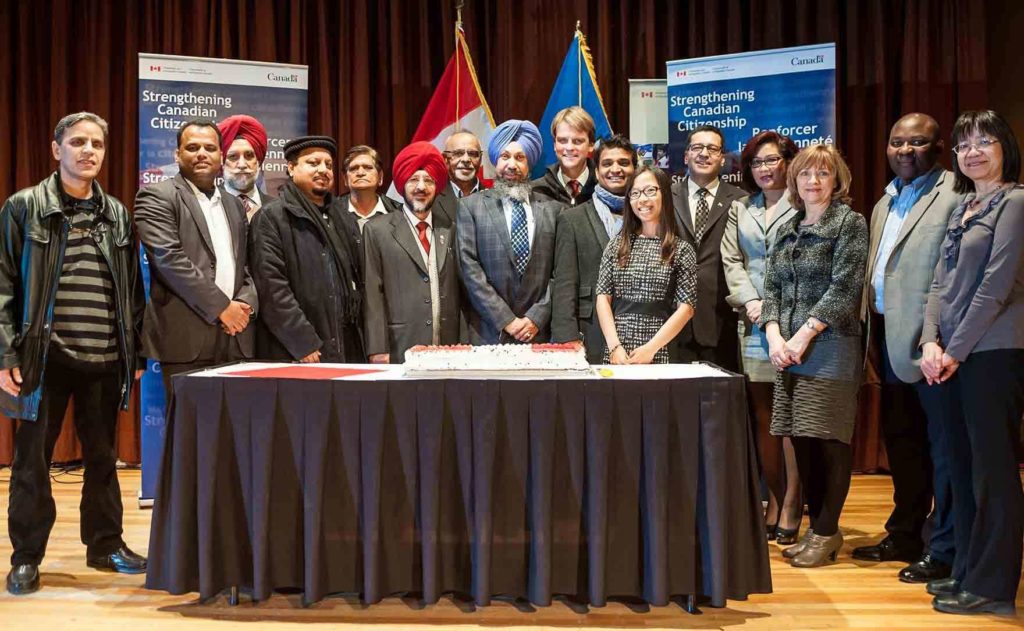 Canada's immigration law has been heavily weighted toward skilled workers for several years. It's pretty impressive how they came up with a solid plan to focus on immigration to "fill in the workforce gap", because the baby boomers have to retire some time, right?
Why is Canada having trouble filling job roles? Well, this is because the birth rate is not enough to sustain the economy. Canada relies on immigration to continuously nourish its labor force.
| YEAR | TOTAL NUMBER OF BIRTHS IN BC |
| --- | --- |
| 2017 | 44,773 |
| 2018 | 43,736 |
| 2019 | 43,676 |
| 2020 | 42,384 |
| 2021 | 44,054 |
Data from Statistics Canada via https://www150.statcan.gc.ca/
If you're curious if you're eligible to migrate to Canada via the Federal Skilled Worker Program (FSWP), we highly recommend you check out their website for detailed information.
But just to give you an idea, they value those who are in management occupations, child and elderly care, technology, education, hospitality, and trades. So if you're planning to migrate to Vancouver, here's the FSWP's selection factor to keep in mind.
| FACTORS | POINTS |
| --- | --- |
| Education | Up to 25 points |
| Language Skills | Up to 28 points |
| Work Experience | Up to 15 points |
| Age | Up to 12 points |
| Arranged Employment | Up to 10 points |
| Adaptability | Up to 10 points |
Data from Canada Visa via https://www.canadavisa.com/
Vancouver Promotes Diversity, Inclusion and Acceptance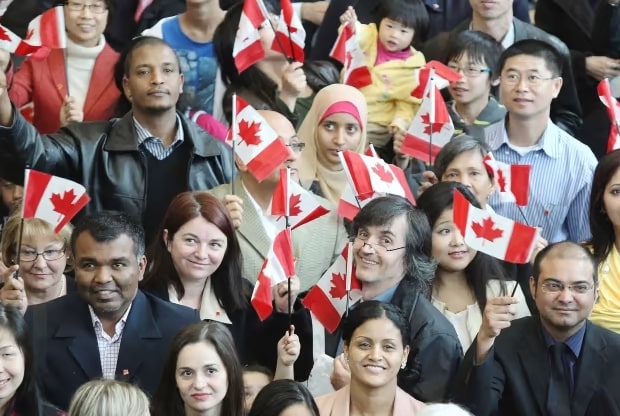 Compared to other major economical hotspots in the world such as the UK and the US, Canada has established the norm when it comes to a multicultural economy.
Thus, with various races interacting across the academe and the workforce, the Vancouver population continues to celebrate diversity, inclusion and acceptance.
Employment in Vancouver as a major city favors equal opportunities regardless of race, as the focus is more on skills and knowledge compared to other factors.
Because of this skills-based employment system, everyone has equal footing in Vancouver. As long as you continue honing your expertise, you can gain more opportunities.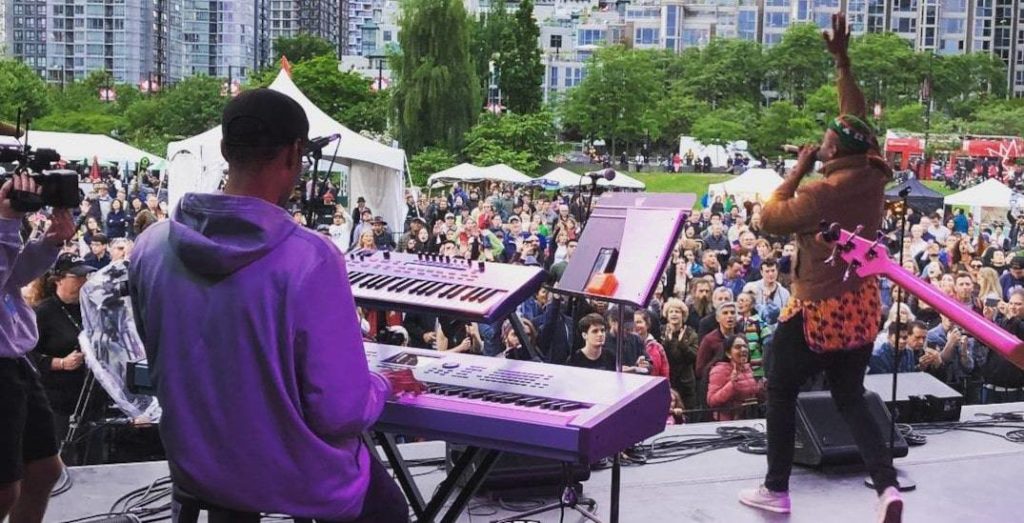 Because of its rich immigration history, festivals celebrating the arts and various cultures are held in Vancouver annually as well.
Some of the greatest celebrations in Vancouver include the Vancouver International Jazz Festival in late June and early July.
There's also the Vancouver International Film Festival (VIFF) in late September, and the Vancouver Biennale, a celebration of art in public spaces.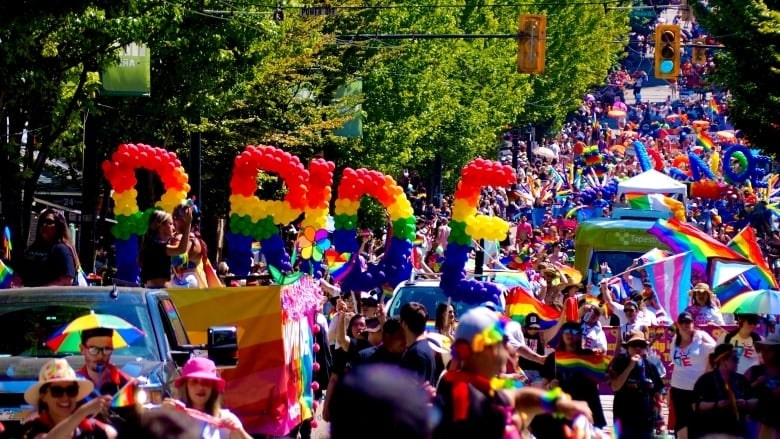 Vancouver has been the seat of many a movement as well, being a pioneer of the LGBTQIA2S+ protests in all of Canada.
Because of this, Canada's largest pride celebrations, the Vancouver Pride Festival, is held in the city every August. Vancouver has time and again taken pride in itself as a place of multicultural pride.
With its many festivities and celebrations bringing people from all walks of life together, it's safe to say that Vancouver is a safe space for many people.
Vancouver is An Ideal Place to Find a Job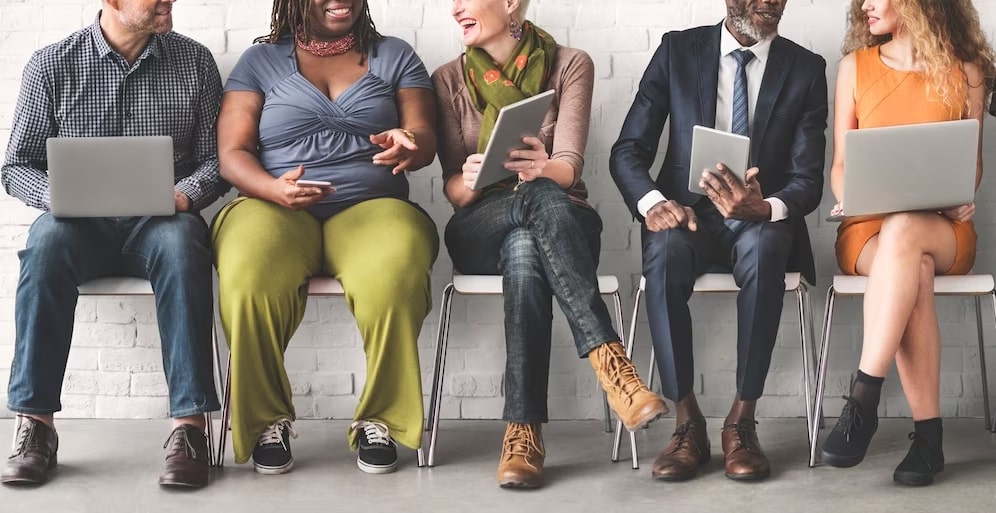 Vancouver's economy is filled with industries that require some serious brain power. We're talking tech, finance, and other knowledge-based sectors that keep this city on the cutting edge.
There's really no need to worry about not finding a job here because the Province of British Columbia has forecasted that there will be a total of 1,016,680 between 2022-2032!
You know all those Baby Boomers who are finally retiring? Well, they're leaving behind a ton of job openings just waiting to be filled by eager young professionals like you.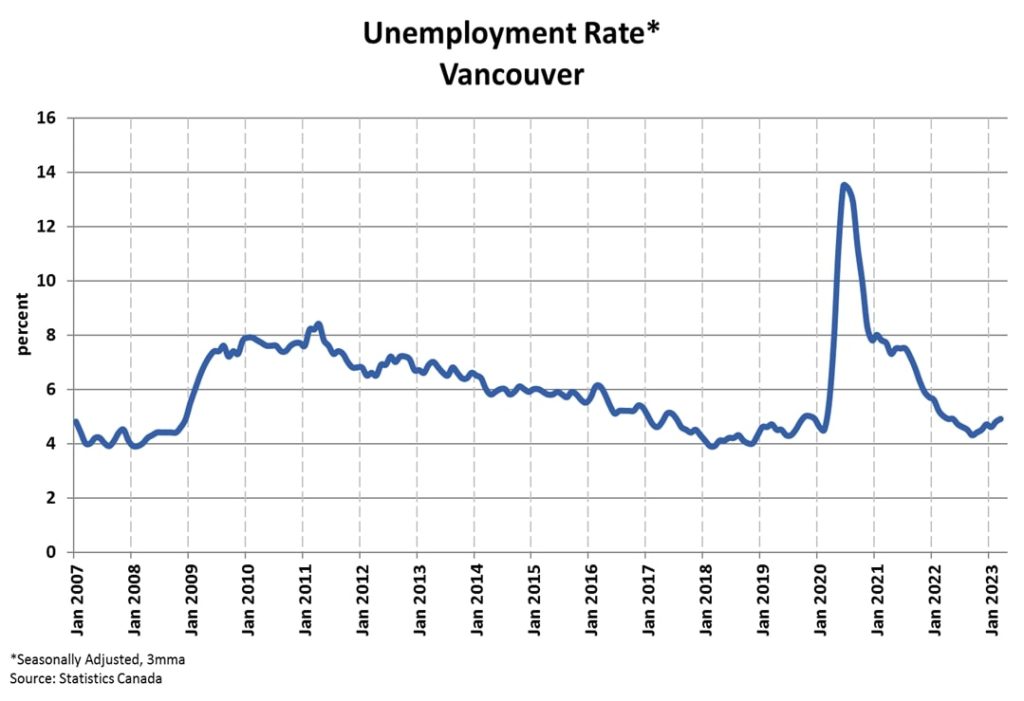 But don't take our word for it. Check out the stats. Vancouver has an unemployment rate of only 4.9% as of March 2023!
And that's not all – thanks to Vancouver's booming economy, there are even more new job roles popping up left and right.
That's lower than the national unemployment rate of 6.9% across Canada. So not only are there tons of job openings, but there's also less competition for those jobs.
Vancouver Offers Education Geared Towards a Successful Career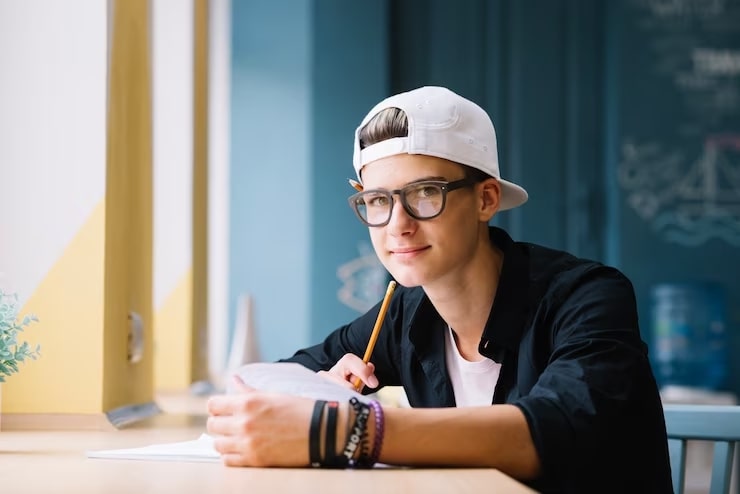 Vancouver isn't just a place to find a job – it's a place to get the education you need to succeed in that job. The city has a pretty impressive education system that offers programs that are specifically geared towards preparing students for successful careers
| University | Rank | Overall Score |
| --- | --- | --- |
| University of British Columbia | 45 | 74.8 |
| Simon Fraser University | 323 | 32.1 |
| University of Victoria | 370 | 29.5 |
Data from Top Universities via https://www.topuniversities.com/
In fact, according to the 2021 QS World University Rankings, three of Vancouver's universities – the University of British Columbia, Simon Fraser University, and the University of Victoria – are ranked among the top 400 universities in the world.
But it's not just about the rankings. Vancouver's schools and universities offer practical, hands-on training in fields like tech, healthcare, and business that prepare students for real-world careers. With the city's thriving economy, graduates in Vancouver have their pick of available positions.
Vancouver Has an Abundance of Natural Scenery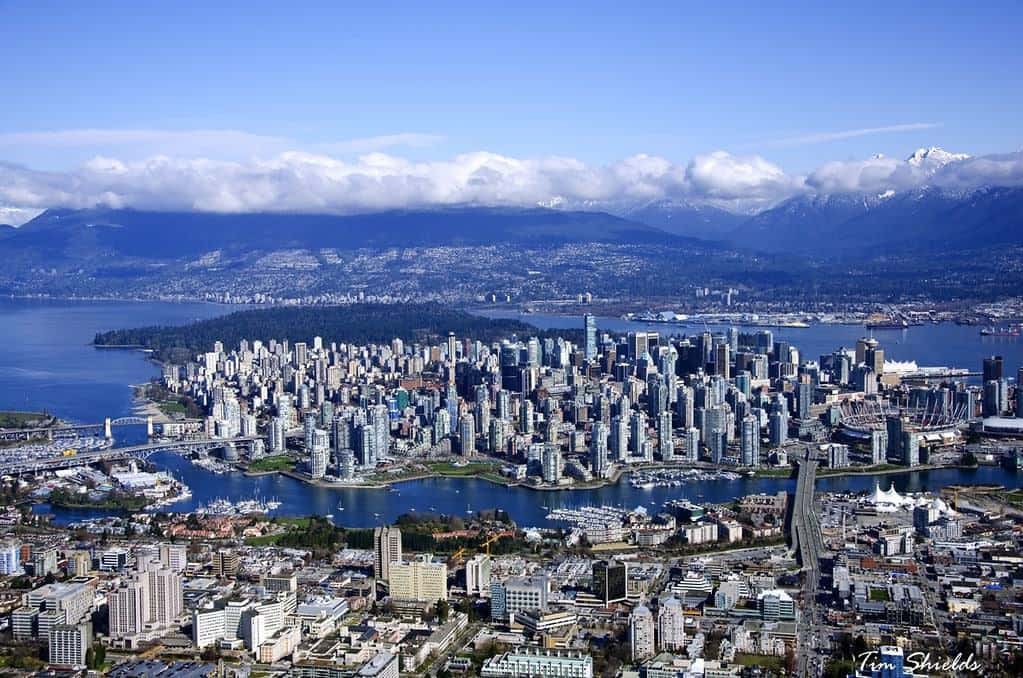 Here's another reason why Vancouver has many immigrants: The natural scenery. We mean, we can't blame them; it's like Mother Nature decided to show off her best work all in one place.
From the majestic Whistler Blackcomb mountains and sandy Kitsilano Beach, to the largest and best-known Stanley Park. And let's not forget about the Seymour Demonstration Forest or the many swimming lakes in Vancouver.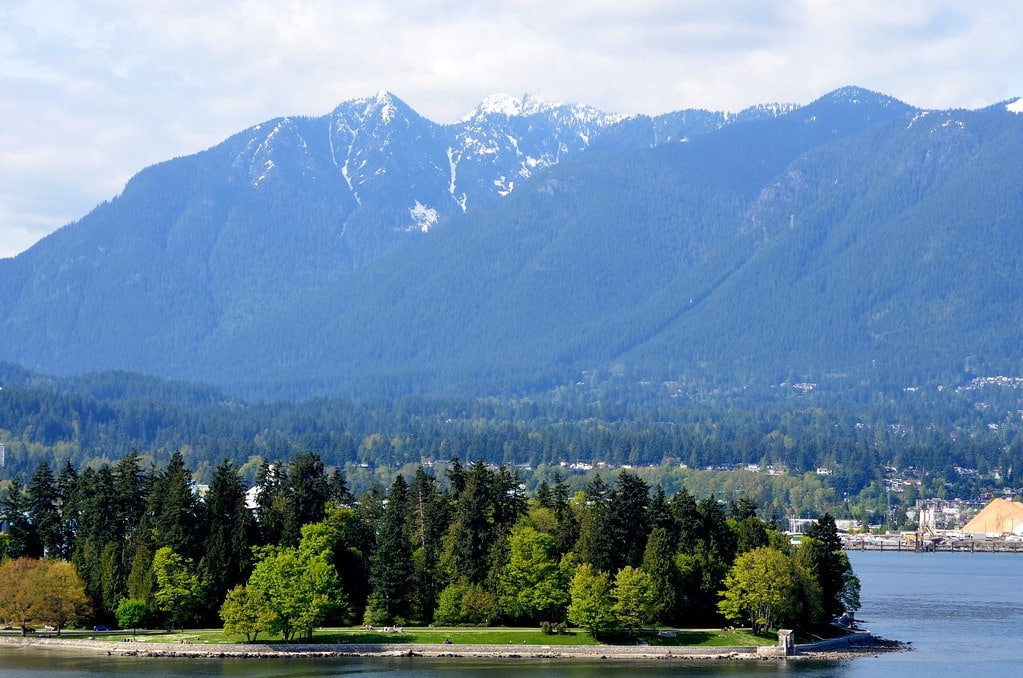 But it's not just about the pretty views. Vancouver's natural surroundings offer endless opportunities for outdoor recreation, whether you're into hiking, skiing, biking, or water sports.
And with all the green spaces and parks in the city, you can always find a peaceful spot to escape from the hustle and bustle.
Vancouver Has Mild Climate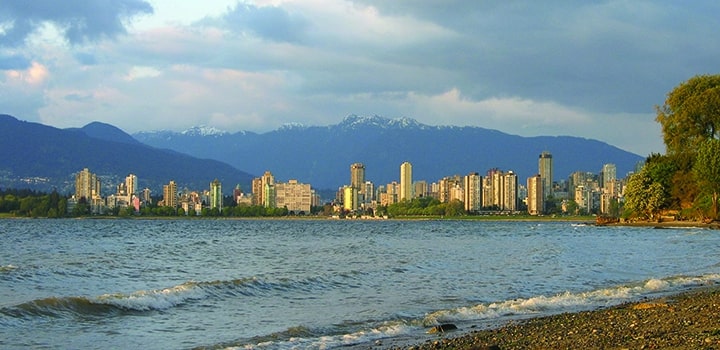 Vancouver's climate is like a lukewarm cup of tea. It's why so many immigrants have flocked to the city over the years. The temperature here ranges from 20 Celsius (70 Fahrenheit) in summer to 0–5 Celsius (about 45 Fahrenheit) in winter.
But don't be fooled, winter usually brings more rain than snow (that's where the city got its nickname "Raincouver"). Here, check out the table below to see the average temperatures in Vancouver all year round.
| Average | JAN | FEB | MAR | APR | MAY | JUN | JUL | AUG | SEP | OCT | NOV | DEC |
| --- | --- | --- | --- | --- | --- | --- | --- | --- | --- | --- | --- | --- |
| High | 44°F | 46 °F | 50 °F | 56 °F | 62 °F | 67 °F | 72 °F | 72 °F | 65 °F | 56 °F | 48 °F | 43 °F |
| Temp. | 39°F | 41°F | 44°F | 49°F | 55°F | 60°F | 64°F | 64°F | 58°F | 51°F | 44°F | 39°F |
| Low. | 36°F | 37°F | 40°F | 44°F | 49°F | 54°F | 57°F | 57°F | 53°F | 46°F | 40°F | 36°F |
Data from Weather Sparks via https://weatherspark.com/
The comfortable temperatures and relatively gentle weather have made it a prime destination for immigrants from all over the world.
Vancouver Boasts of An Excellent Quality of Living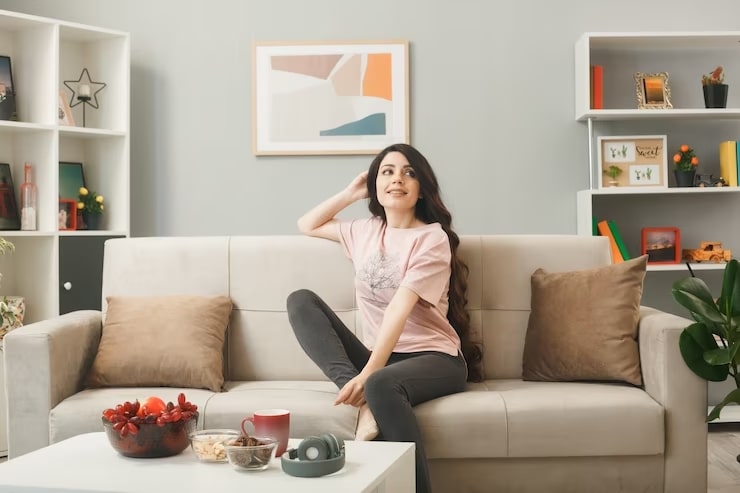 Canada has always supported migration to the point of a significant number of the population being immigrants. Because of this, major cities like Vancouver have been made to be diverse and multicultural.
So much, in fact, that Vancouver has in recent years ranked as one of the "most liveable" cities in the world according to a report by the Economist Intelligence.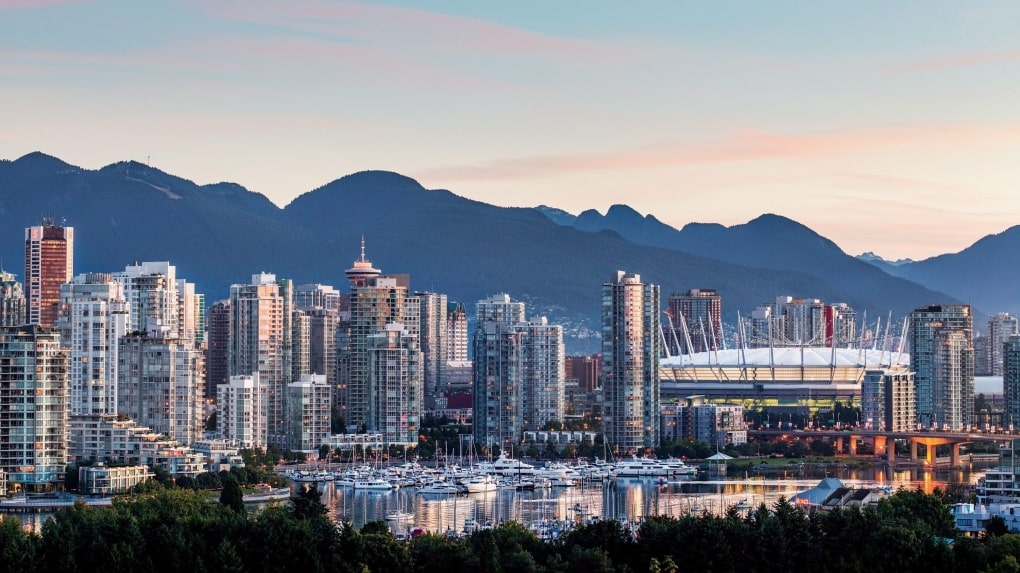 According to the report, the city scored a perfect 100 in education, culture and environment, and health care. However, the city's lowest mark of 92.9 fell under infrastructure.
This may be because of the sky-high housing prices, which have been known to be one of the most expensive in North America, making it difficult for residents to afford adequate housing and putting a strain on the city's infrastructure.
But hey, let's not get too down on Vancouver. Despite its housing woes, it still managed to snag a stellar index score of 96.1 out of 100. That's the fourth highest on the list!
---
Well, that's about all we know on why Vancouver has so many immigrants. If you're still not convinced whether or not the city is a good place to live, check out these related articles that can help you change your mind!