20 Things to Do in Vancouver
Vancouver is one of the most diverse cities in North America, with a vibrant and unique culture. With so much to see and do in Vancouver, it is sometimes hard to know what to do first!
So if you're planning a trip to Vancouver, read this post highlighting the top things you can do in Vancouver to experience the city like a local.
What to Do in Vancouver
Some of the best things to do in Vancouver are visit the city's parks and gardens, historical monuments, and neighborhoods, and discover nature through various outdoor activities.
Here we give you our list of things to do that are guaranteed to make your visit memorable.
1. Bike in Stanley Park

One of the most popular activities in Stanley Park is biking. Stanley Park is a great place for biking, with many scenic routes and trails that wind through the forests and along the shoreline of the park.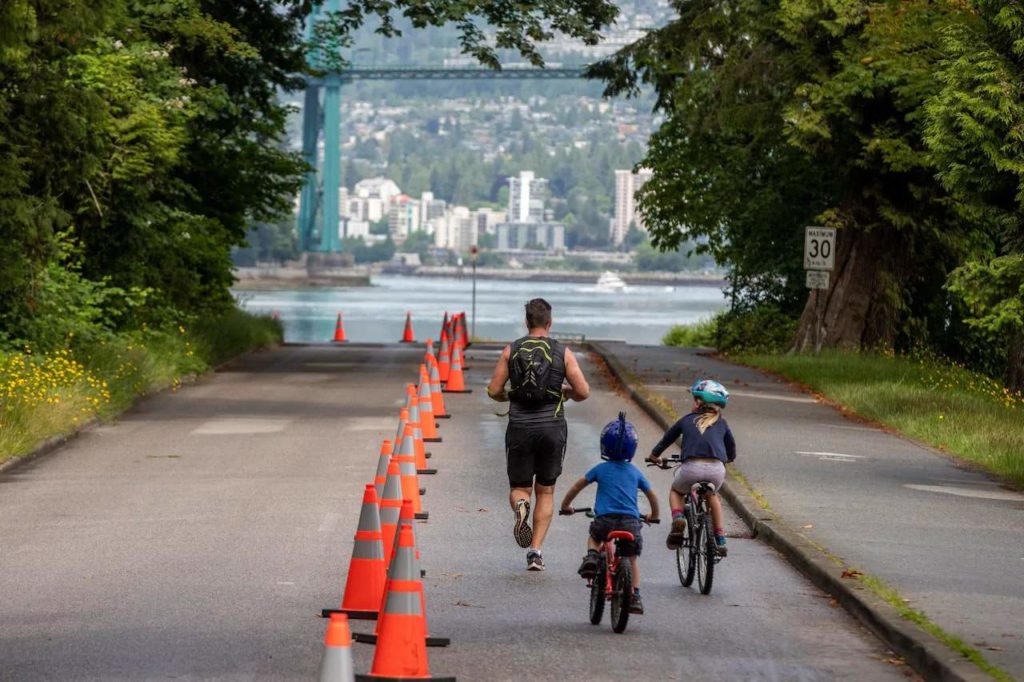 Bikers can explore the perimeter of Stanley Park on the 8.8-kilometer Seawall path or venture inside the park. There's also an extensive network of trails through the park's interior, where you can spot the rose garden and the Vancouver Rowing Club.
If you're looking for a more challenging bike path, Stanley Park has some gravel and dirt trails in the middle of the park. These trails are more strenuous and adventurous, but they can be a great way to explore the park's unique landscape.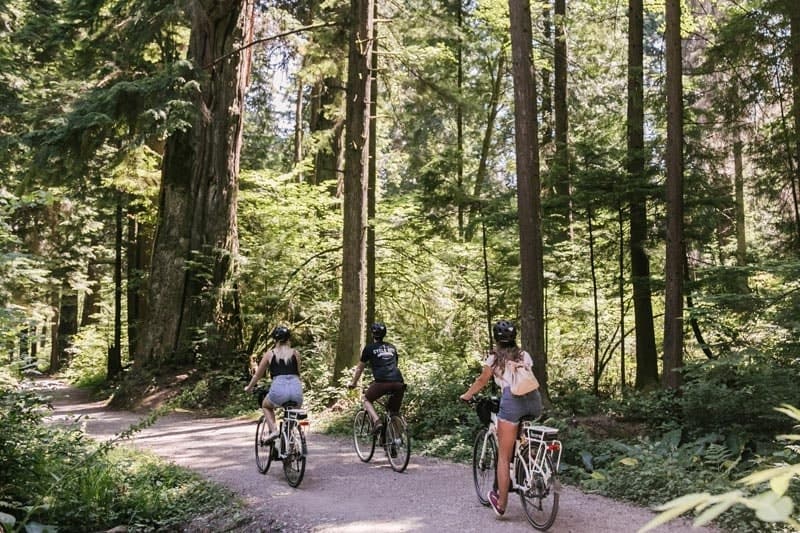 There are numerous bike rentals nearby, specifically along Denman Street between Davie and West Georgia Streets, so don't worry if you don't have your own bike.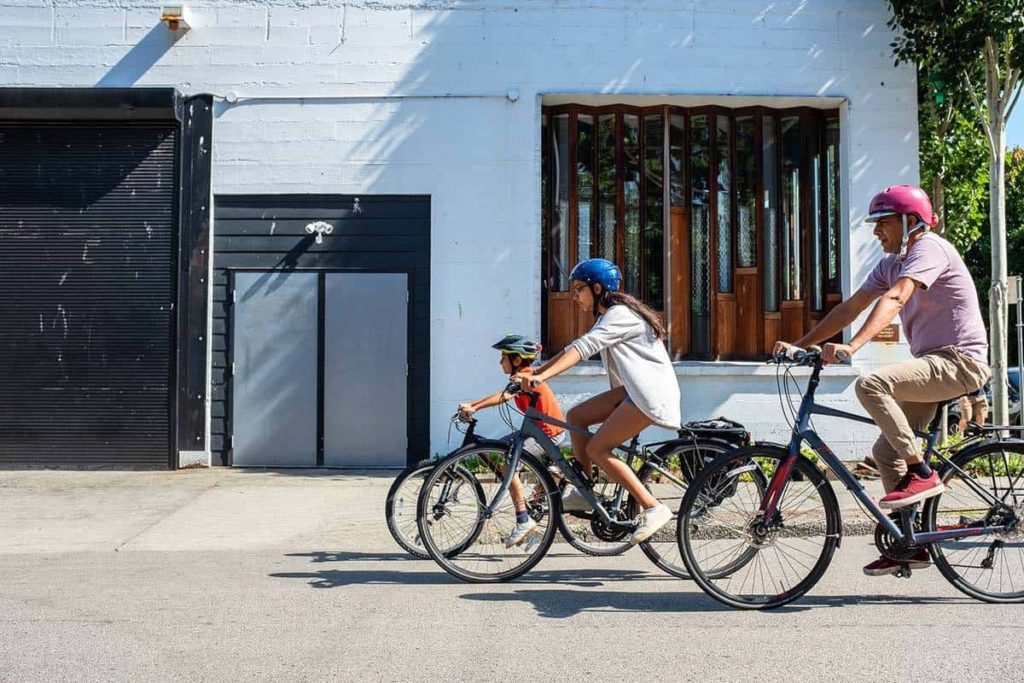 From city bikes to tandem bicycles to mountain bikes. Depending on the bike you rent, these bike rental stores charges between CAD 7 and CAD 9 per hour for bike rentals. E-bikes can also be rented for about CAD 45 for a three-hour period.

2. Visit the Granville Island Public Market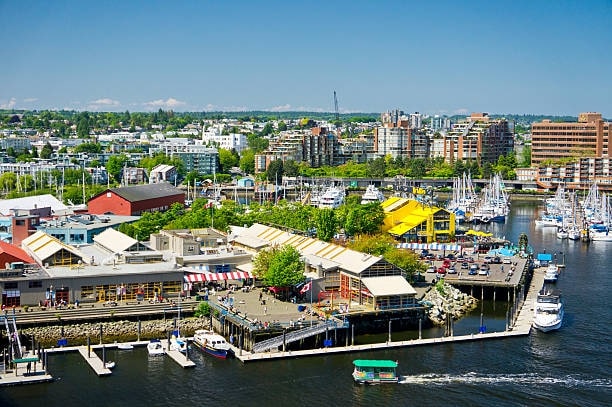 Granville Island is one of Vancouver's most vibrant districts. What makes Granville Island special is its world-famous indoor public market. Located along the south shore of False Creek, Granville Island's Public Market is a paradise for shoppers and food lovers.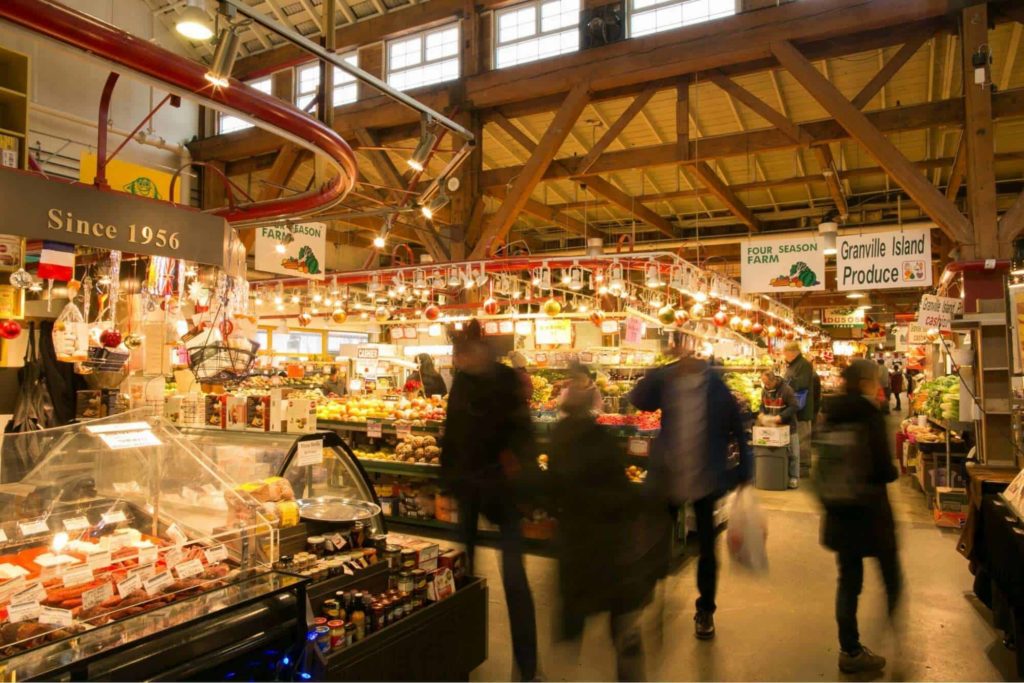 Granville Island's main attraction is the Granville Island Public Market. The market offers a variety of food options, produce stands, handcrafted items, and unique trinkets. People from all over the world visit Granville Island's Public Market to experience its allure.
BONUS: Where to Go at the Granville Island Public Market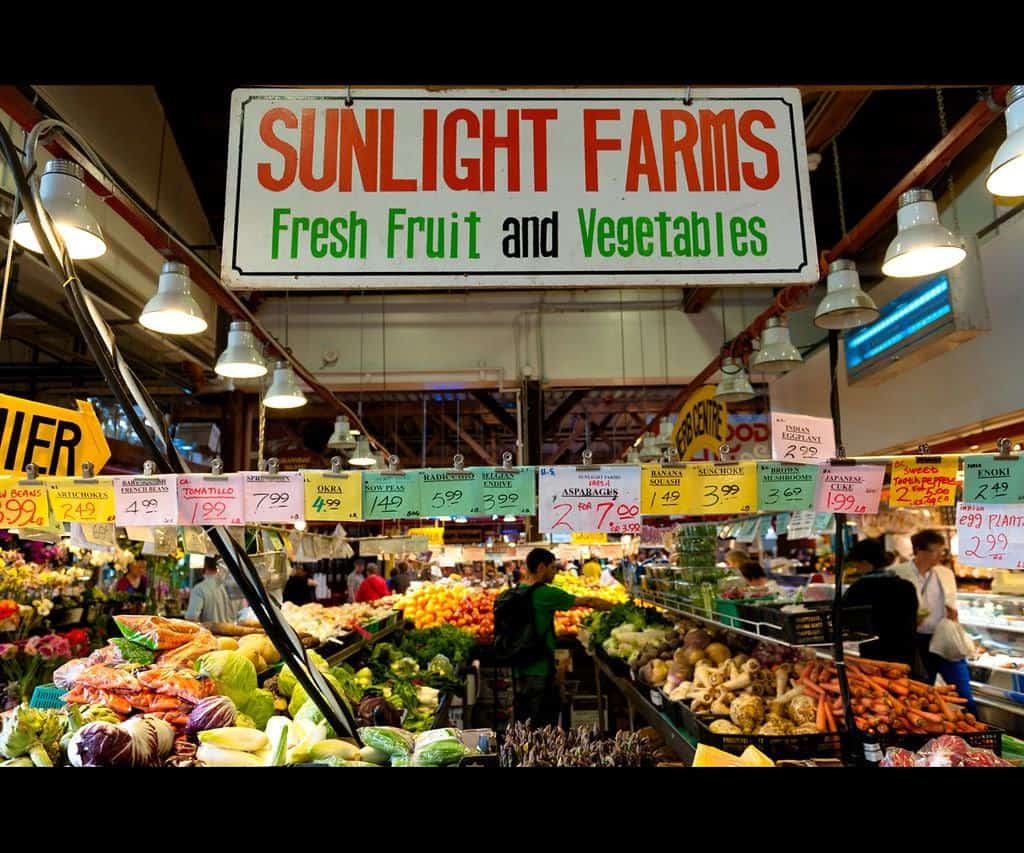 Sunlight Farms is the first shop you will see upon entering the market. This stall is your one-stop shop for fresh produce. They have a wide selection of fresh fruits and vegetables from local farmers and they carry seasonal foods and year-round staples.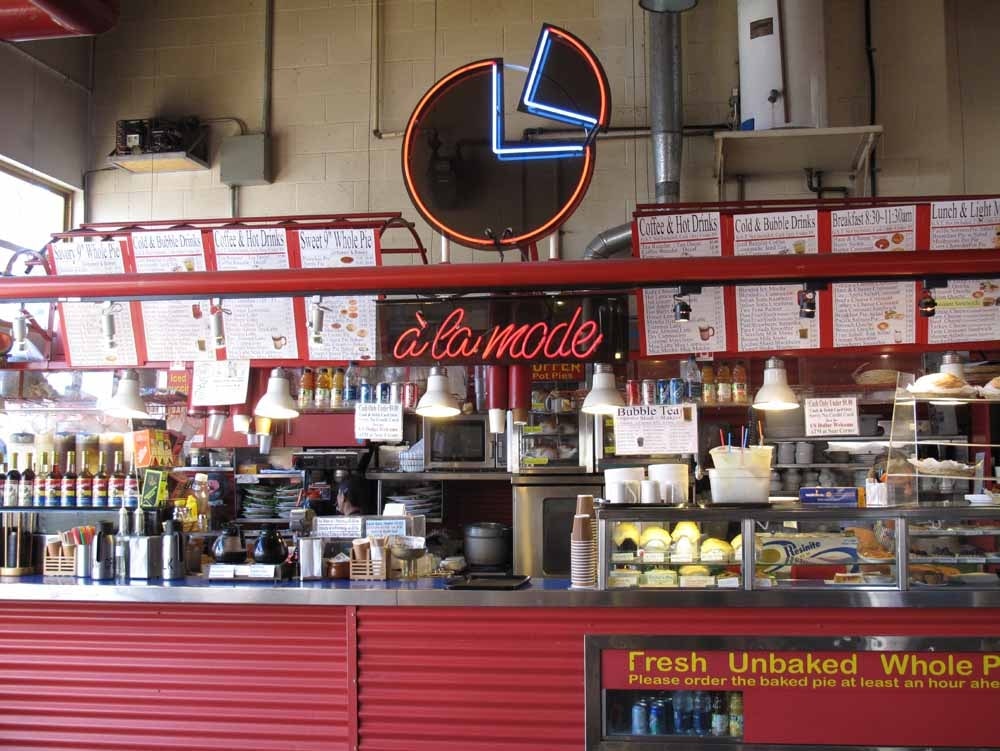 If you become hungry, we strongly suggest you visit A la Mode. This restaurant offers one of the best gourmet pies in the city, which can be enjoyed in the seating area or on a sunny day outside.
The founder,  Angus McKay, brought his original homemade recipes from his restaurant bakeries in 1986. His pies are made with the freshest ingredients, and he strives to create a unique flavor profile in each one.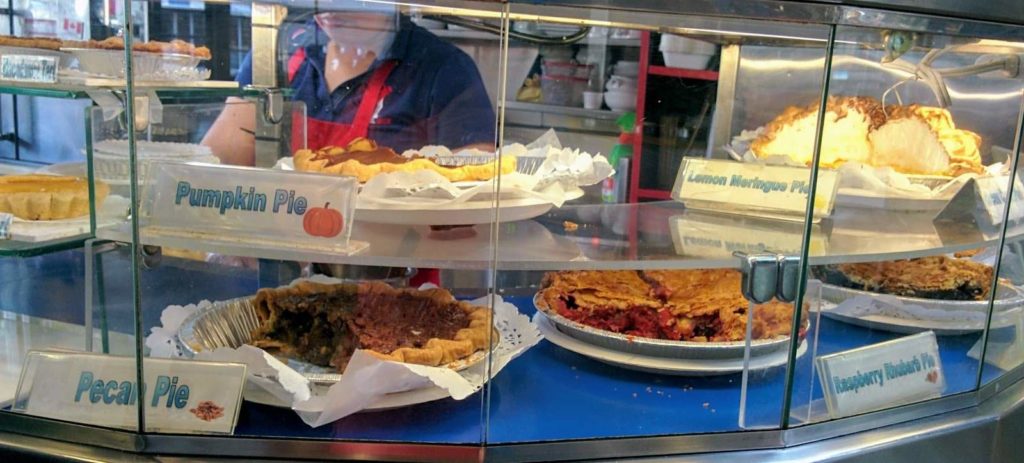 There are a variety of flavors available, including chicken, salmon, turkey, and others. However, we highly recommend the beef stew pot pie.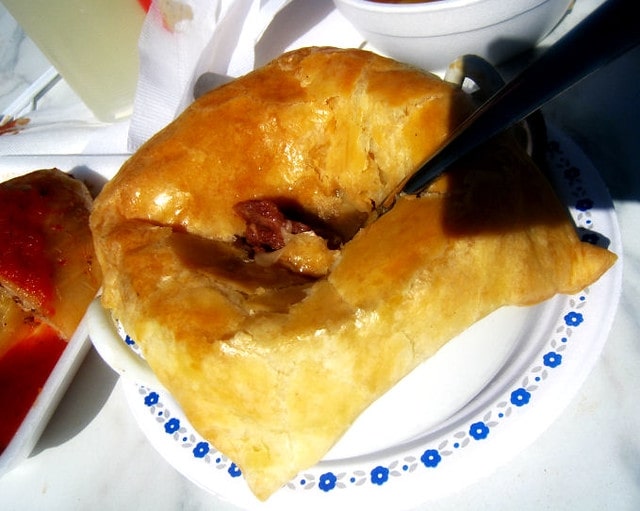 This pie is filled with high-quality beef and an assortment of delicious vegetables. The broth is extremely decadent, and the puff pastry is flaky.
Aside from that, they also serve a wide variety of smoothies, milkshakes, lemonades, and bubble teas, which are perfect to cool down during hot summer days.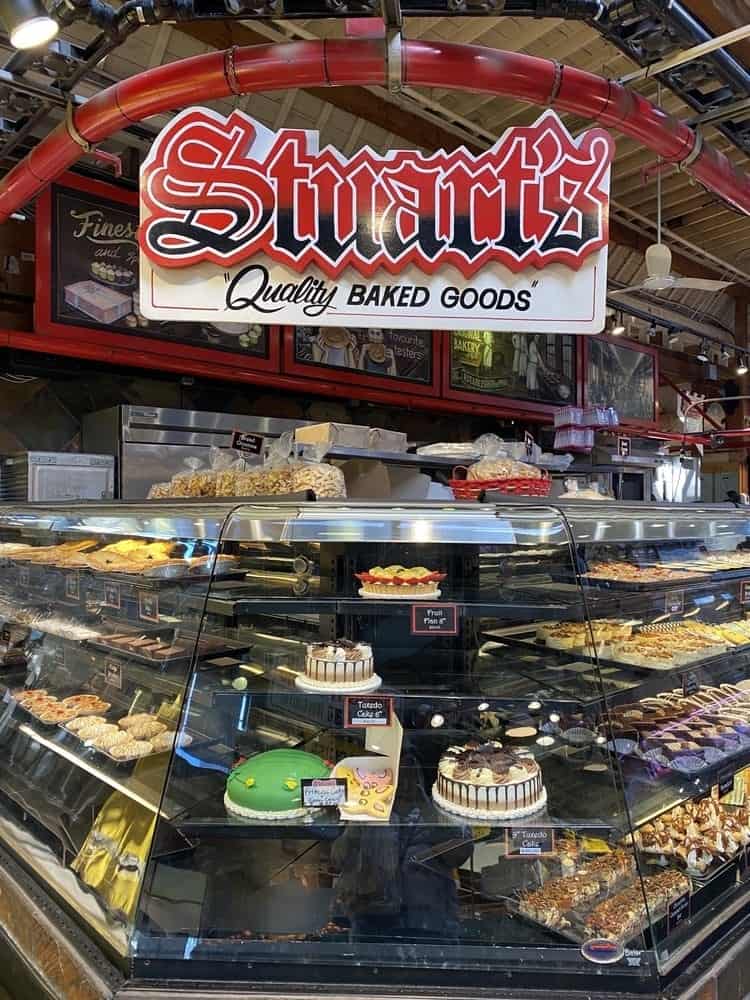 Established in 1980, Stuart's Bakery is the most popular bakery in the Granville Island Public Market and has a wide variety of baked goods.
From cupcakes and cookies to muffins, croissants, and bagels, Stuart's Bakery has something for everyone.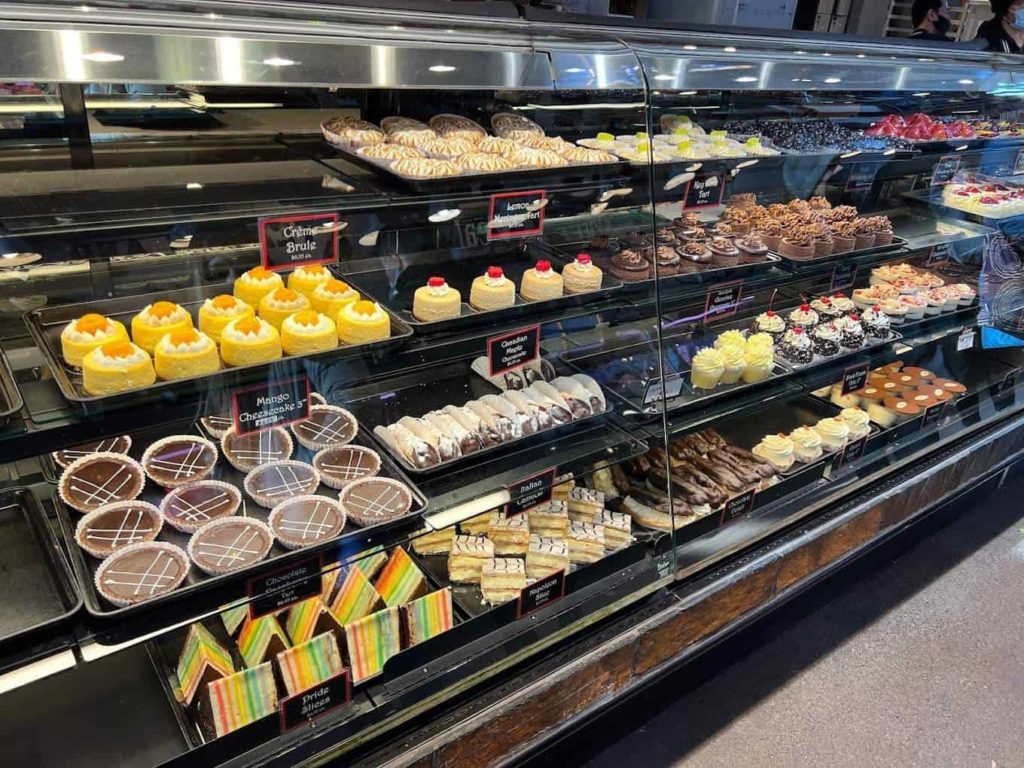 The bakery is stocked with freshly baked bread, pastries, cakes, and tarts. All of their baked goods are visually appealing, with distinct designs that distinguish them. Additionally, they're not overly sweet, making them an ideal, guilt-free sweet treat.

3. Watch the Cruise Ships Go By at Canada Place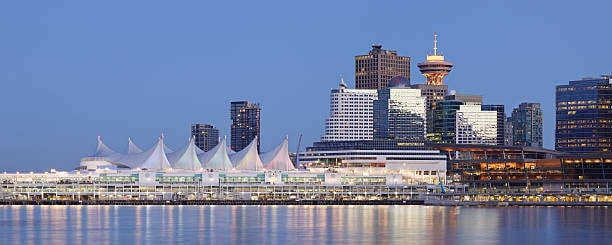 Canada Place is situated on Vancouver's waterfront. It's an iconic landmark from which you can observe ships entering and leaving the West Coast. 
It was constructed in 1986 as the Canadian Pavilion for Expo '86 and is now a major tourist and local attraction. With five sail-like, white peaked roofs that have become a defining feature of the Vancouver skyline, Canada Place is sure to delight.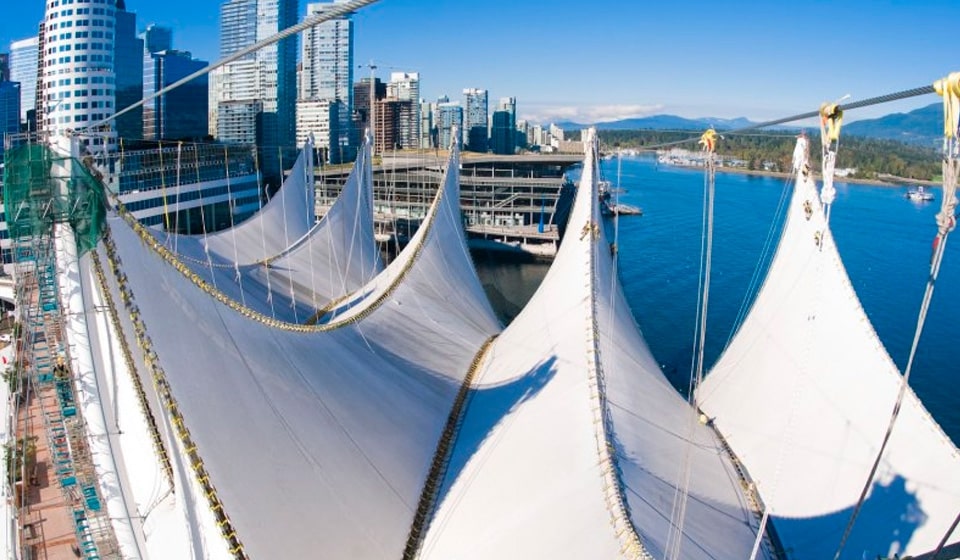 Since it opened, Canada Place has become a source of pride for the people of Vancouver. People go to the waterfront to see the mountains and cruise ships coming into the harbor.
Whether exploring, relaxing, sightseeing, or just wanting to view the majestic ships in port, Canada Place is the perfect place to go.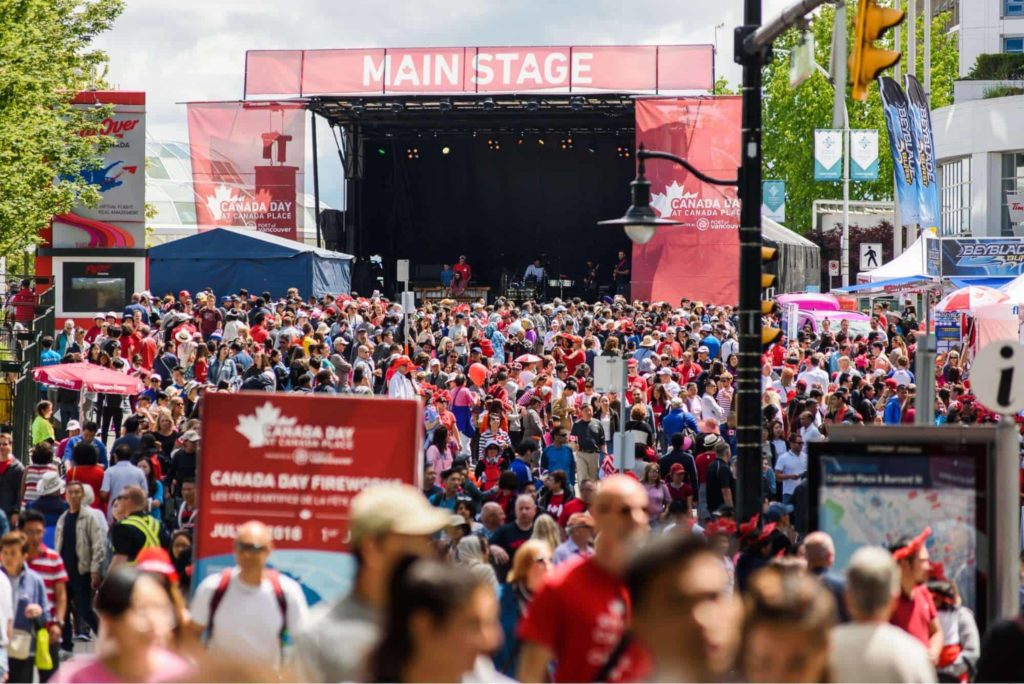 You can also check out the many shops and restaurants, relax in the park and enjoy the view of the water, or go to a special event like one of their famous Canada Day celebrations.

4. Go on a Whale Watching Tour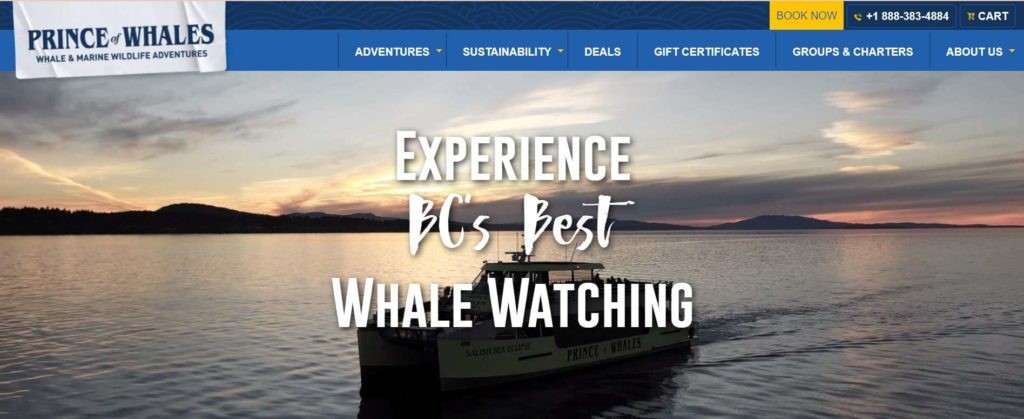 Whale-watching is one of the best things to do in Vancouver. Whale-watching is a great way to appreciate the beauty of Vancouver's natural environment while getting an up-close view of some incredible creatures.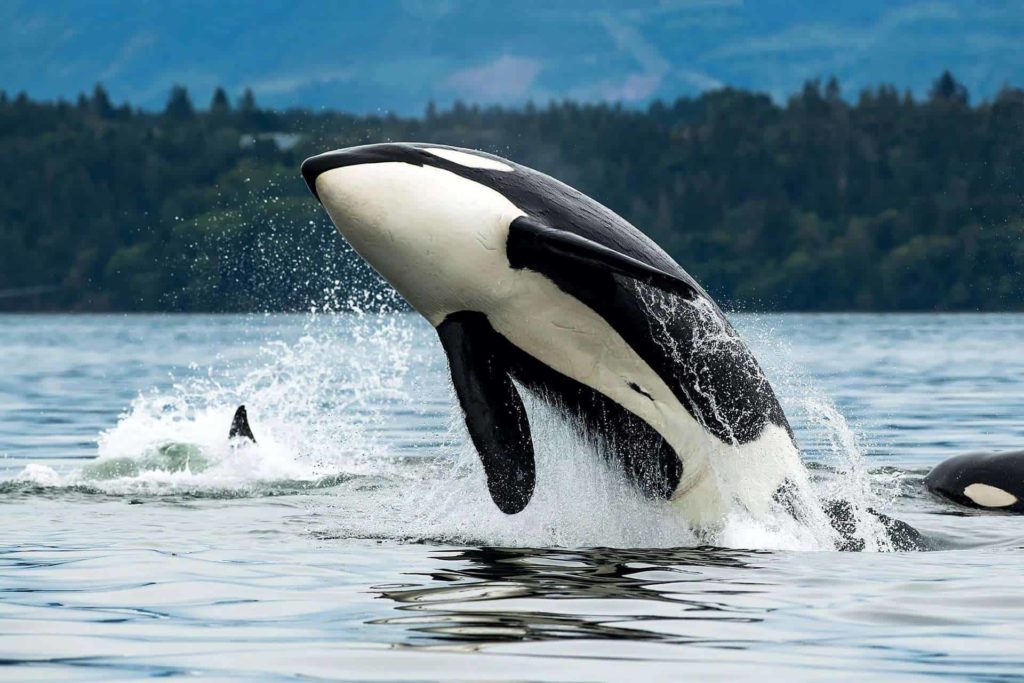 Prince of Whales is one of the companies that offer this service. This establishment offers half-day and sunset tours and has over 15 boats made and designed for whale watching in British Columbia's coastal waters.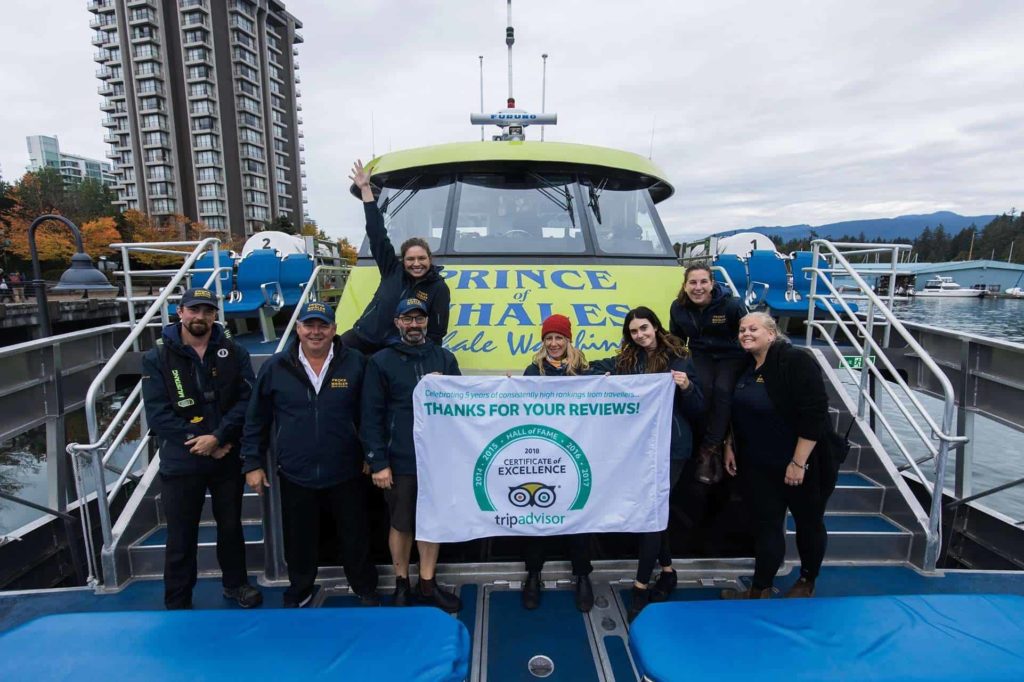 On Prince of Whales tours, passengers can view orcas, gray whales, humpback whales, and minke whales. Onboard interpreters add to the experience by telling interesting facts and stories about the whales, how they act, and where they live.
Whale-watching tours at Prince of Whales start at CAD 179. If you want to visit Telegraph Cove, there is also a fully guided whale watching and marine wildlife viewing tour available for CAD 139.
These tours are worth every penny as they provide you with the opportunity to come face-to-face with majestic marine creatures.

5. Ski on Grouse Mountain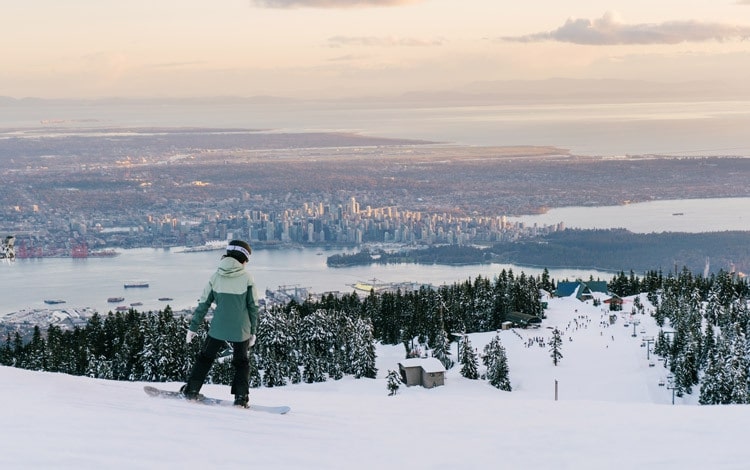 No visit to Vancouver is complete without a visit to Grouse Mountain. Grouse Mountain is one of the most spectacular spots in the city, offering incredible views of Vancouver's skyline, beautiful walking trails, and a plethora of outdoor activities.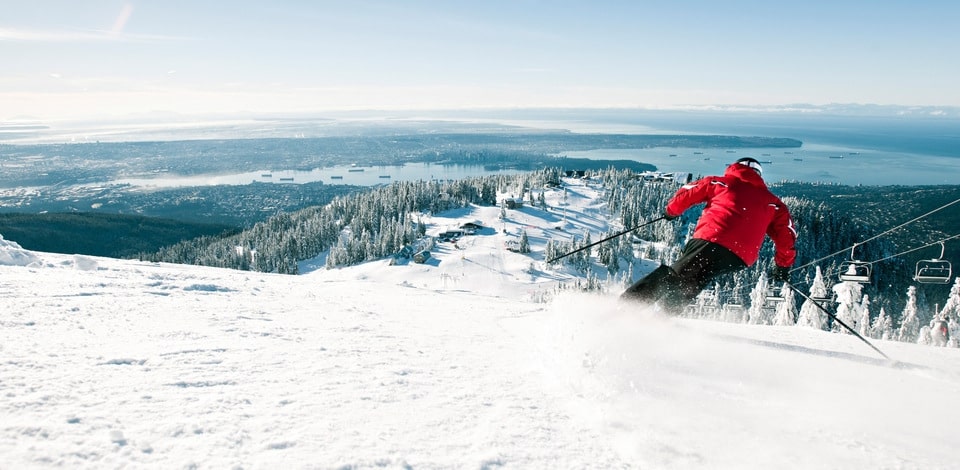 Skiing is the most popular activity on Grouse Mountain. The summit of Grouse Mountain offers riders a breathtaking view of Vancouver and the Burrard Inlet. 
The mountain is suitable for skiers and snowboarders of all ages and abilities, with runs ranging from easy green slopes to more difficult black diamond runs.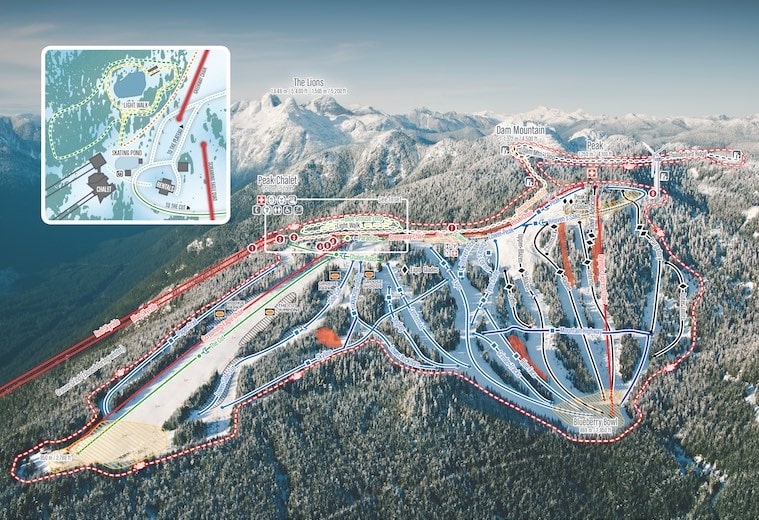 Visitors to Grouse Mountain can do more than just ski and snowboard. They can also try snowshoeing, ziplining, and paragliding.
If you're a beginner, they also offer ski lessons for all ages for approximately CAD 70. In addition, Grouse Mountain has a full-service ski and snowboard rental shop, where you can rent the necessary equipment for the day for about CAD 50.

6. Take a Trip to Vancouver Island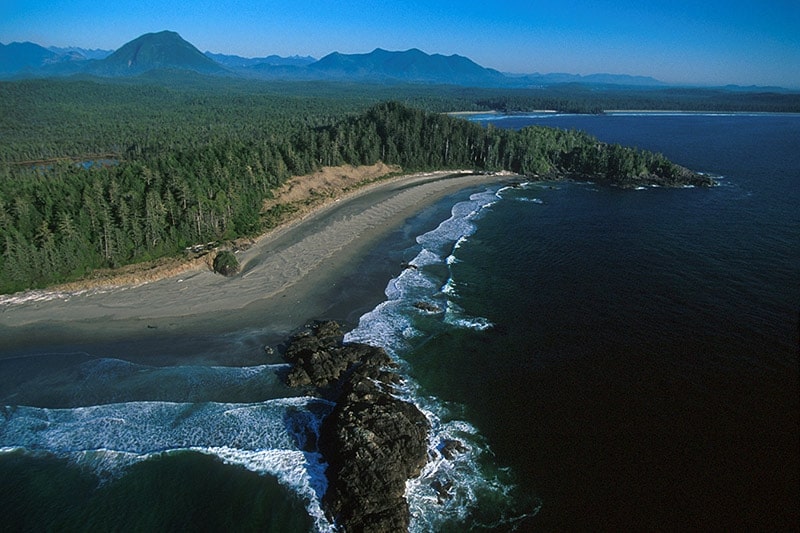 Vancouver Island is located off the coast of Canada's Pacific Ocean. It's where British Columbia's capital city, Victoria, is located, and the island stretches for 460 kilometers. The island is known for its picturesque views of mountains and the ocean and its natural beauty.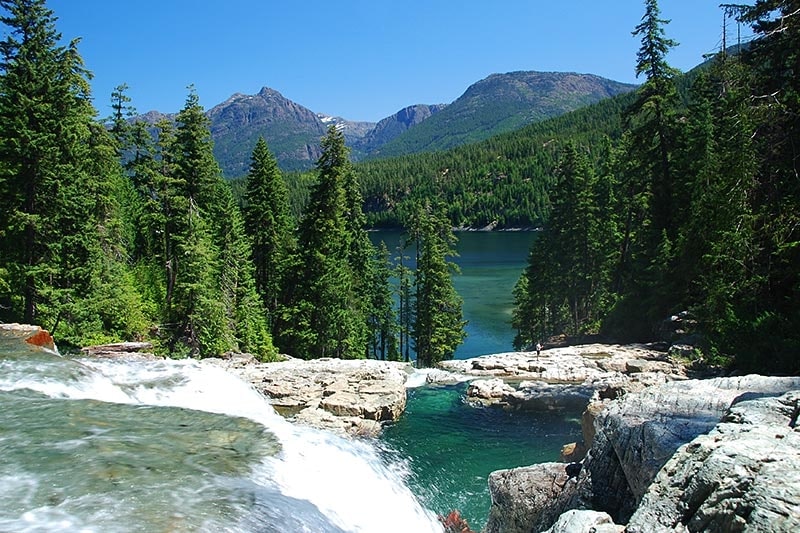 Vancouver Island is also one of the warmest places in Canada, with mild summers and some of the mildest winters in the country.
The typical summer temperature on Vancouver Island is around 21°C to 27°C, with temperatures decreasing in the evenings, while the average winter temperature is just below 0°C.
The island merits a visit in and of itself. It's the ideal destination for outdoor enthusiasts and nature lovers due to its temperate climate, verdant woods, and diversity of species.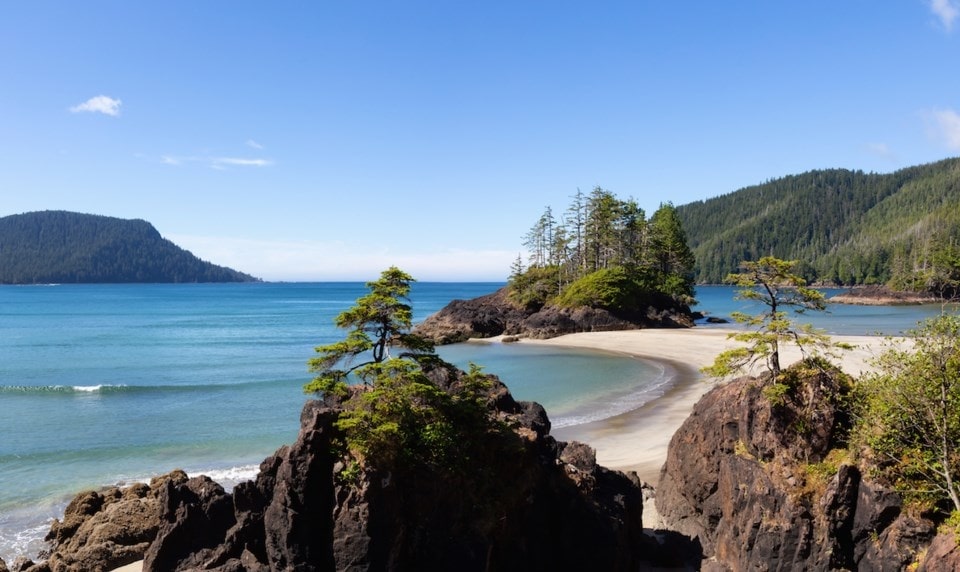 What distinguishes the island is its pristine, uninhabited beaches, which are great for storm-watching and surfing in the winter. There are also steep, rocky shores that are ideal for trekking and beachcombing, while the woodlands are a birdwatcher's dream.
The island is the perfect getaway for a break from the hustle and bustle of city life, offering peace and serenity.
BONUS: Places to Visit on Vancouver Island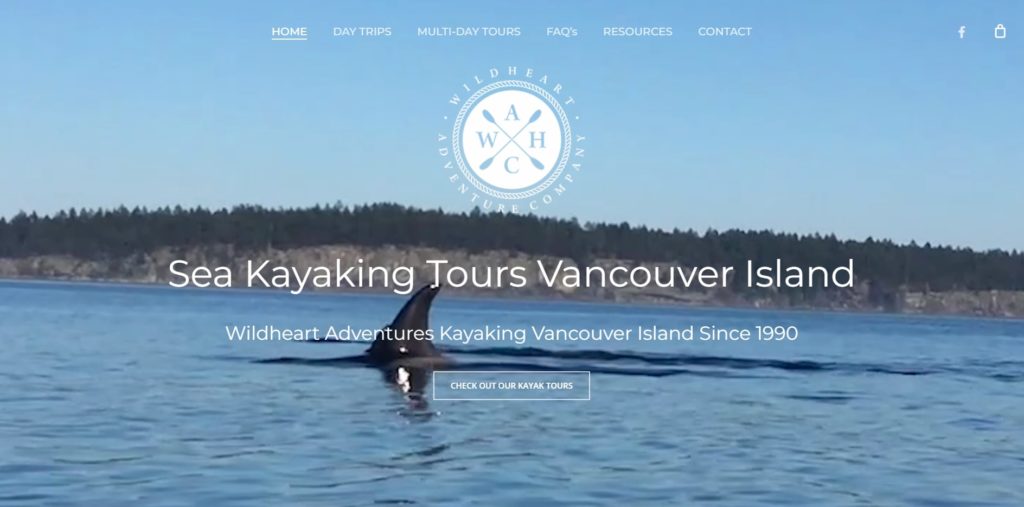 If you're looking for a unique way to explore Vancouver Island, we highly recommend you go sea kayaking.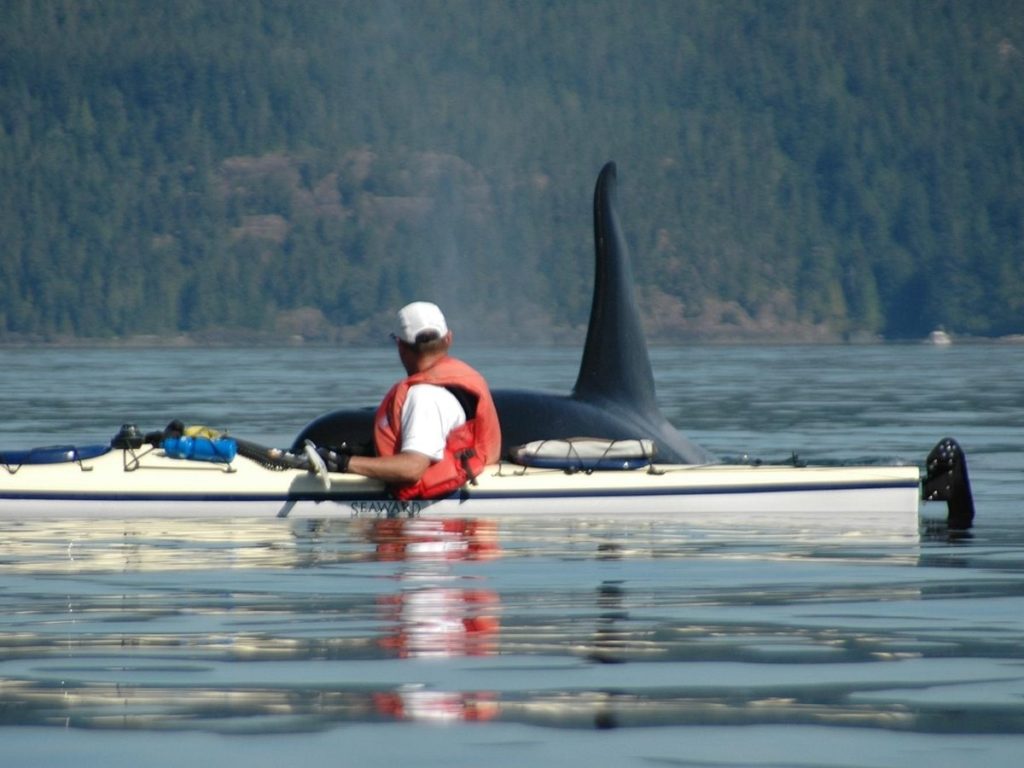 Not only will you get the chance to explore some of the most beautiful and diverse marine ecosystems in the world, but you'll also get an up close and personal view of incredible creatures such as killer whales and orcas.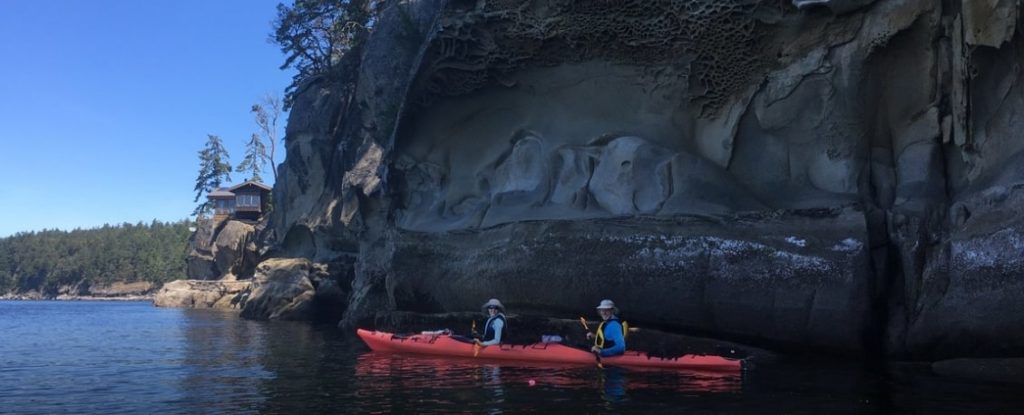 Adventures Wild Heart is one of the many businesses that offer sea kayaking tours. This company was founded in 1990 and offers a wide range of sea kayaking tours to the Gulf Islands, Nootka Islands, Johnstone Strait, Robson Bight, and many more.
Their experienced guides will take you on an unforgettable journey, leading you to some of the most beautiful and unspoiled spots on Vancouver Island.
Whether you're a beginner or an experienced paddler, Adventures Wild Heart can offer a tour that meets your needs.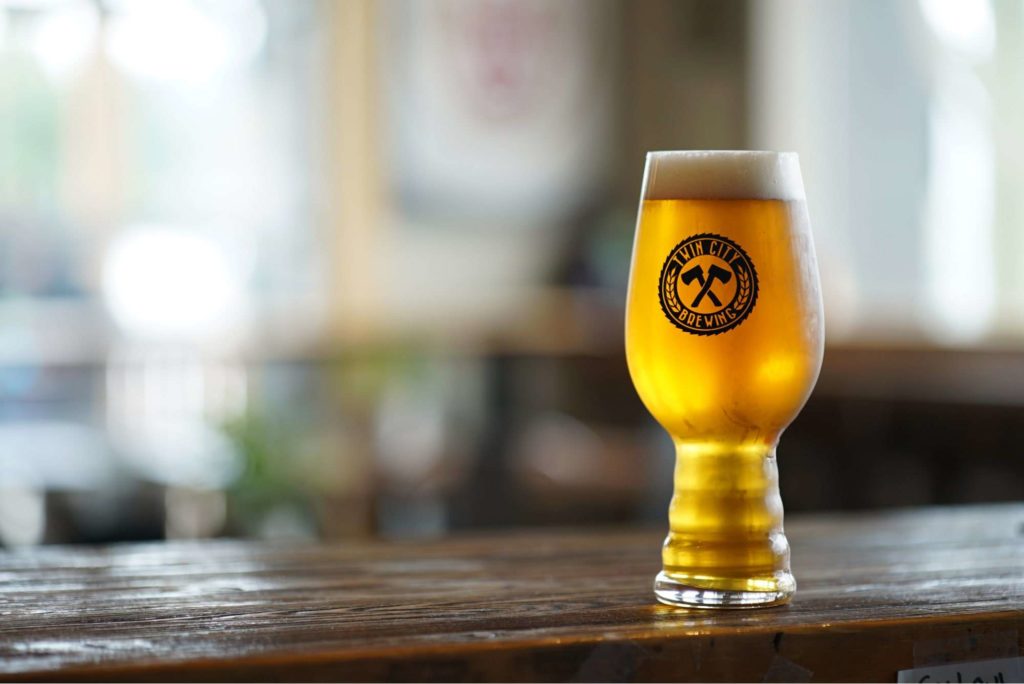 Another activity that we highly recommend is going on a bar-hopping adventure, as Vancouver Island has over 40 craft breweries located throughout the lower portion of the island. Whether you are looking for a lager, IPA, stout, or something more experimental, there is something to suit all tastes.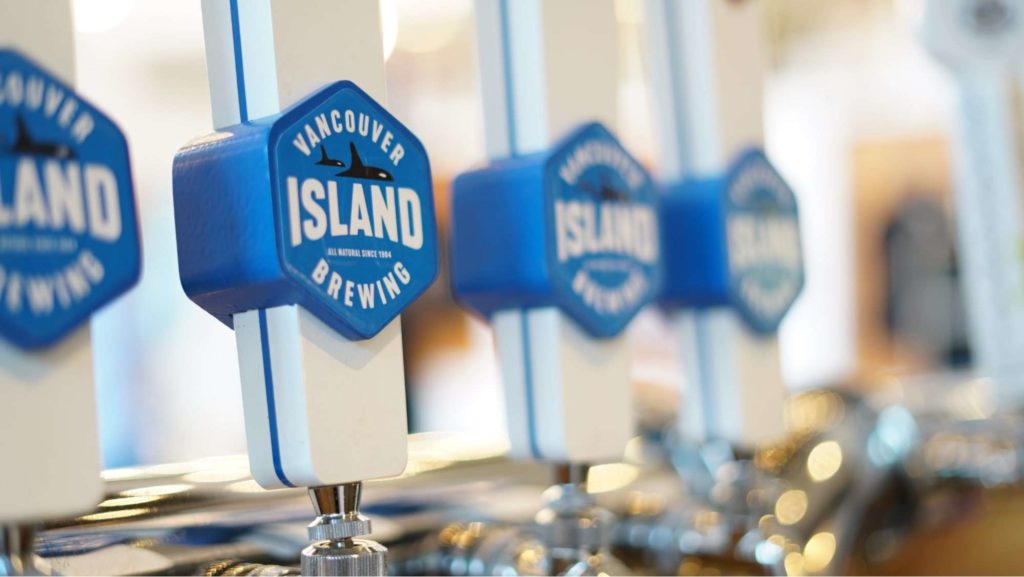 Visiting each brewery will give you the opportunity to sample their unique and delicious beers, get a behind-the-scenes tour of their brewing process, and even meet some of the local brewmasters.
We realize it's a lot, but you can download the BC Ale Trail app for a helpful guide to Vancouver Island's beer scene, complete with detailed information and itineraries to help you locate all of the island's breweries.

7. Gaze at Cherry Blossom Trees at the VanDusen Botanical Garden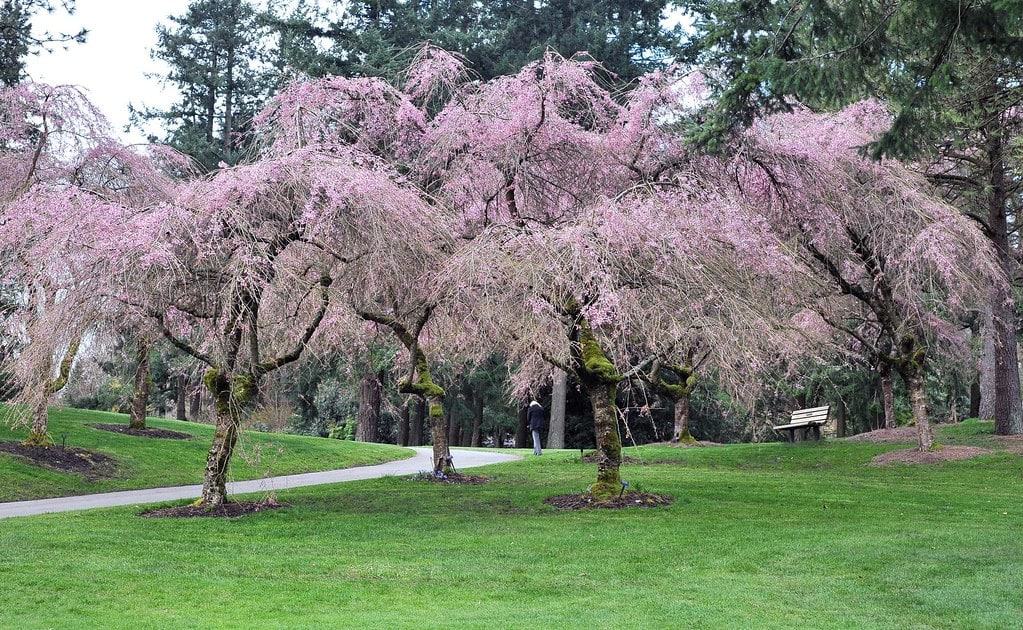 The VanDusen Botanical Garden is one of Vancouver's best-known gardens. We recommend visiting this garden in the spring when it's brimming with vibrant rhododendrons, magnificent magnolias, delicate cherry blossoms, and many more.
The VanDusen Botanical Garden has an abundance of cherry blossom trees that can be spotted all over the garden.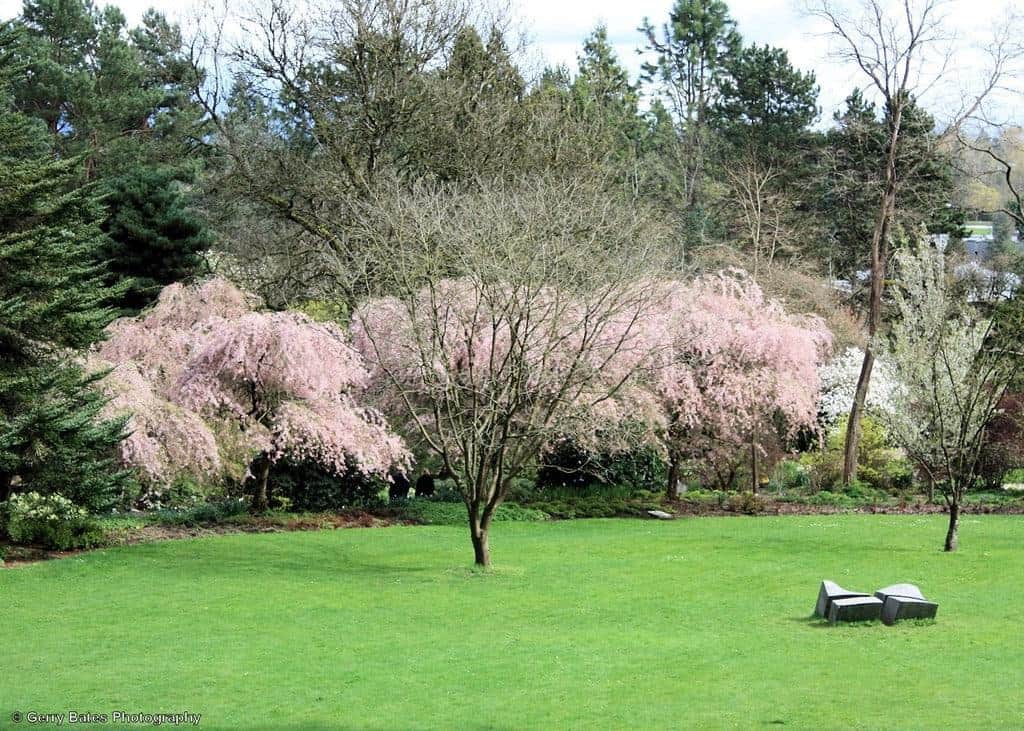 The first thing you'll notice is the abundance of weeping higan cherry trees, which are known as "beni shidare." These delicate pink and white blossoms are complemented by stunning magnolias, whose large cup-shaped flowers symbolize nobility and perseverance.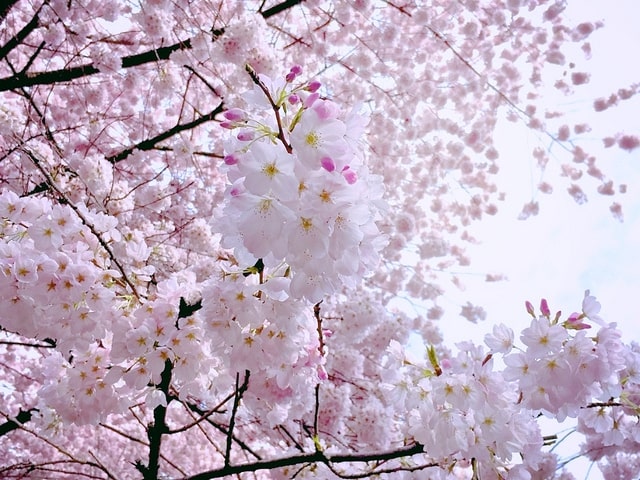 You will also spot the Great White Cherry, which has big white blossoms and copper-colored leaves. The Great White Cherry symbolizes new beginnings and hope, which is especially fitting given the time of year when they are in full bloom.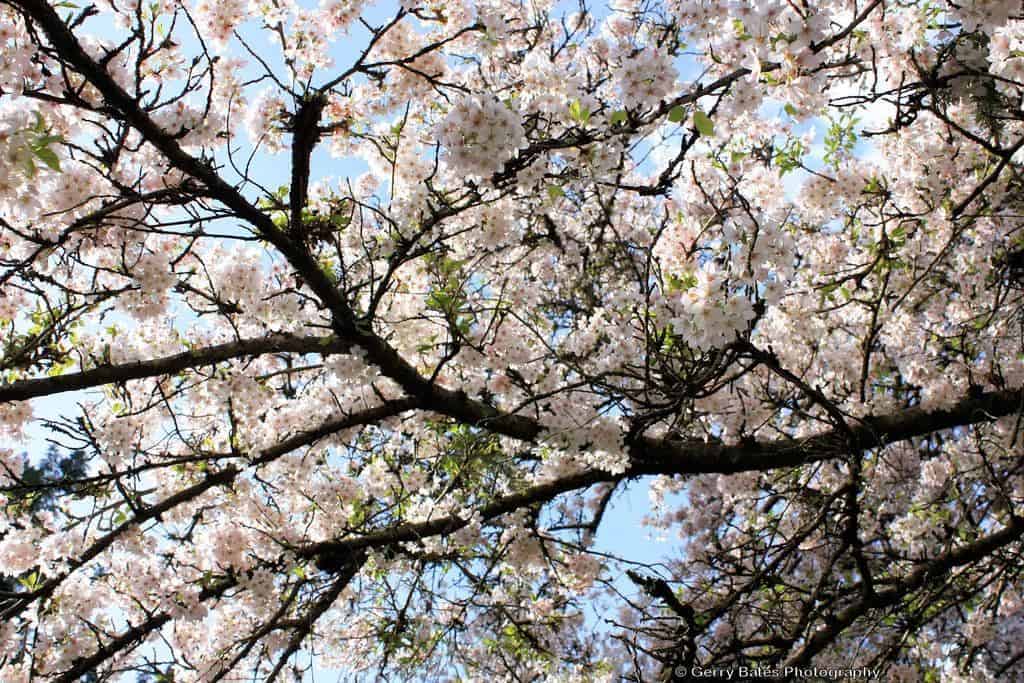 As you walk through the rhododendron garden, you will also spot a big somei-yoshino, which is the original cherry tree from Japan. You will also get a glimpse of the Chrysanthemum cherry tree and its brilliant pink blooms.

8. Go to the iconic Wreck Beach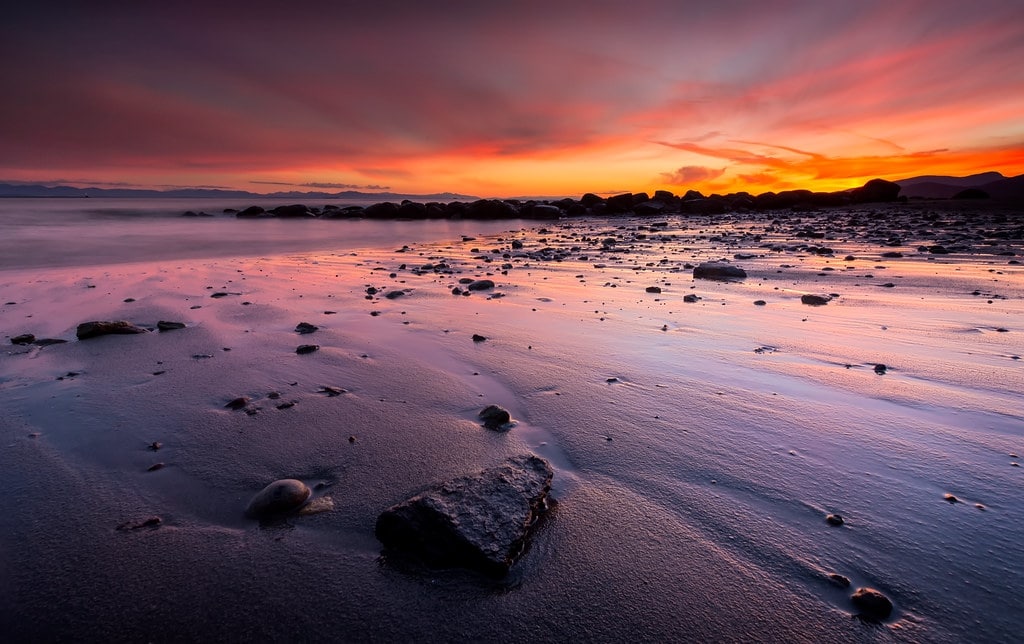 Wreck Beach is in Pacific Spirit Regional Park, which is near the University of British Columbia (UBC). It is a popular place for both tourists and locals to go because it has great views of the water and is Vancouver's only "clothing optional" beach.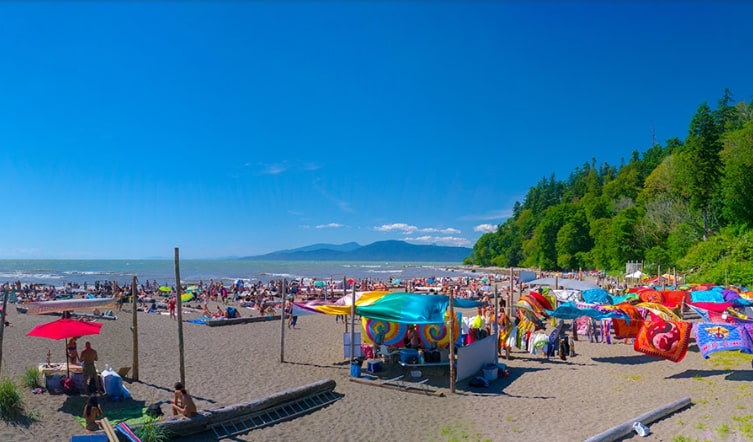 It's a somewhat steep hike down from the Museum of Anthropology, and it's somewhat tough to find.
This is why it's a popular spot for nude sunbathers. Wreck Beach is a great destination to spend an afternoon at because of its stunning ocean views, the privacy it provides by being hard to find, and the fact that clothing is optional.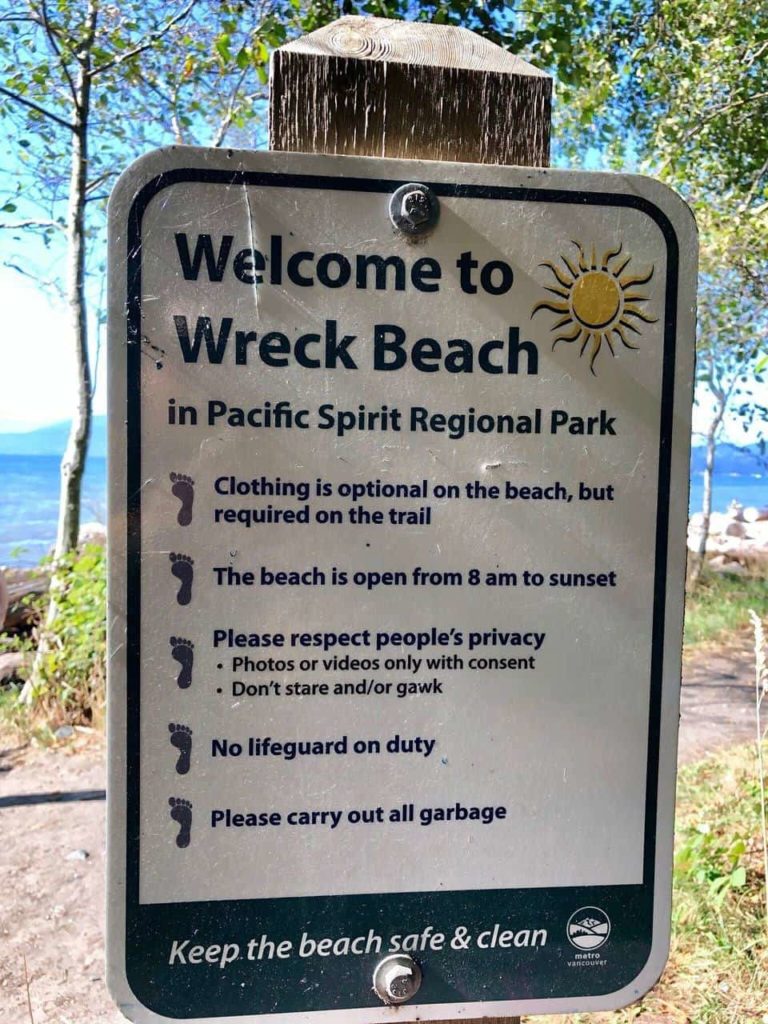 However, remember that taking photos of individuals without their consent will make them feel uncomfortable, so avoid doing so.
It's also worth noting that there are countless submerged rocks buried beneath the surface of the beach, so don't jump in from a great height.

9. Wander around Coal Harbour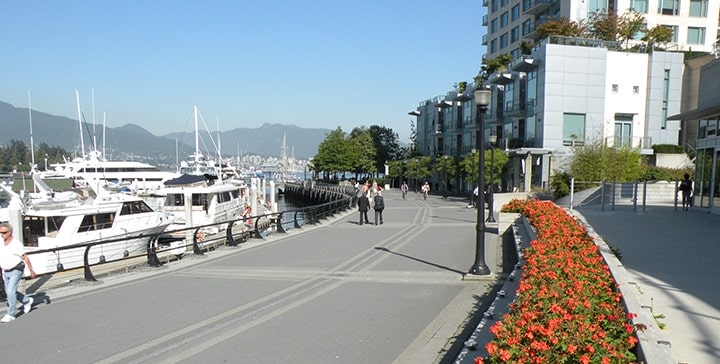 Coal Harbour is one of the most charming districts in Vancouver and has a great mix of residential and commercial properties. This district used to be an industrial hub, with mostly warehouses and shipping piers.
Coal Harbour is currently home to some of the city's most recognizable landmarks, including the Vancouver Harbour Water Aerodrome, Canada Place, and the Vancouver Convention Centre.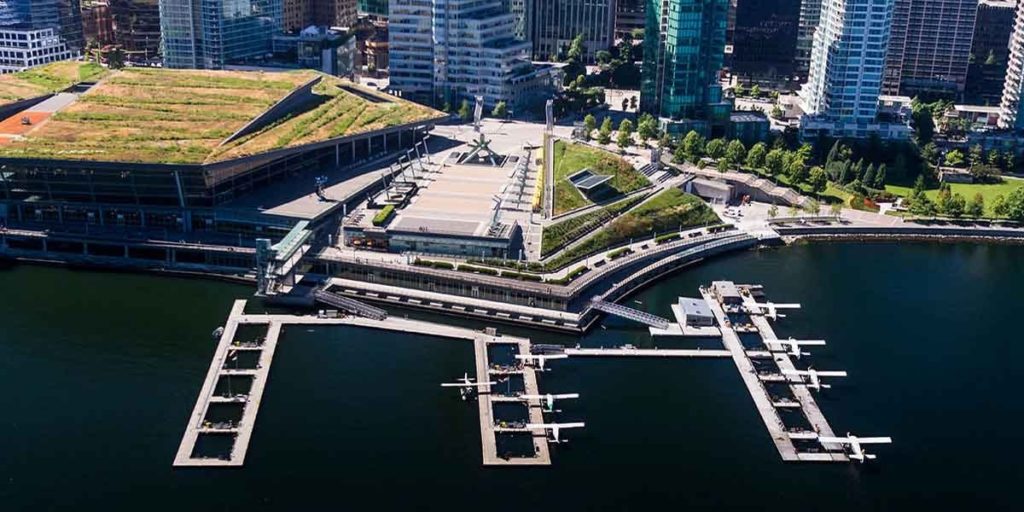 It's also a somewhat quiet neighborhood, especially at night, but don't let that deceive you; this neighborhood is known for its lively nightlife.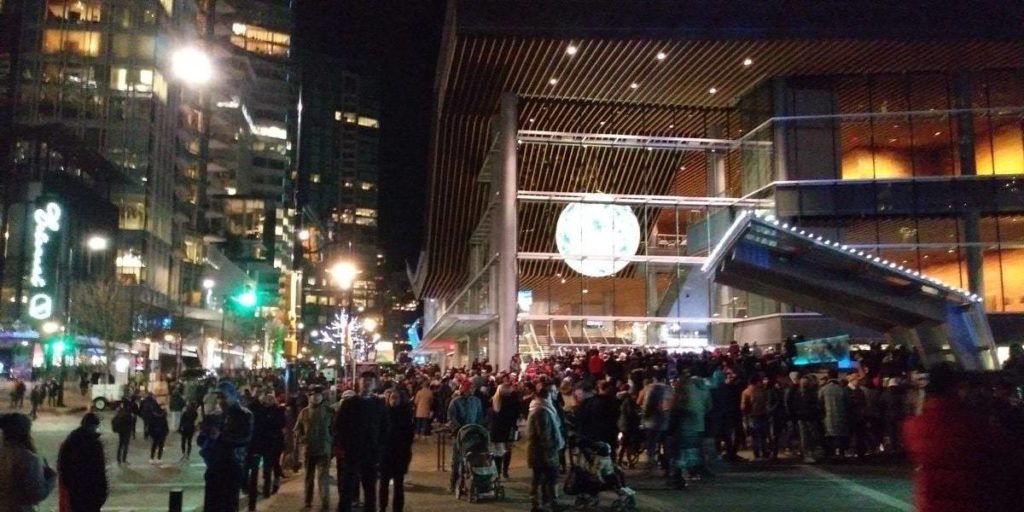 Coal Harbour has a great range of bars, clubs, and restaurants, including the Karma Lounge, Coal Harbour Bar, and Tap and Barrel. These businesses serve a variety of drinks, as well as local wines, beers, and craft brews.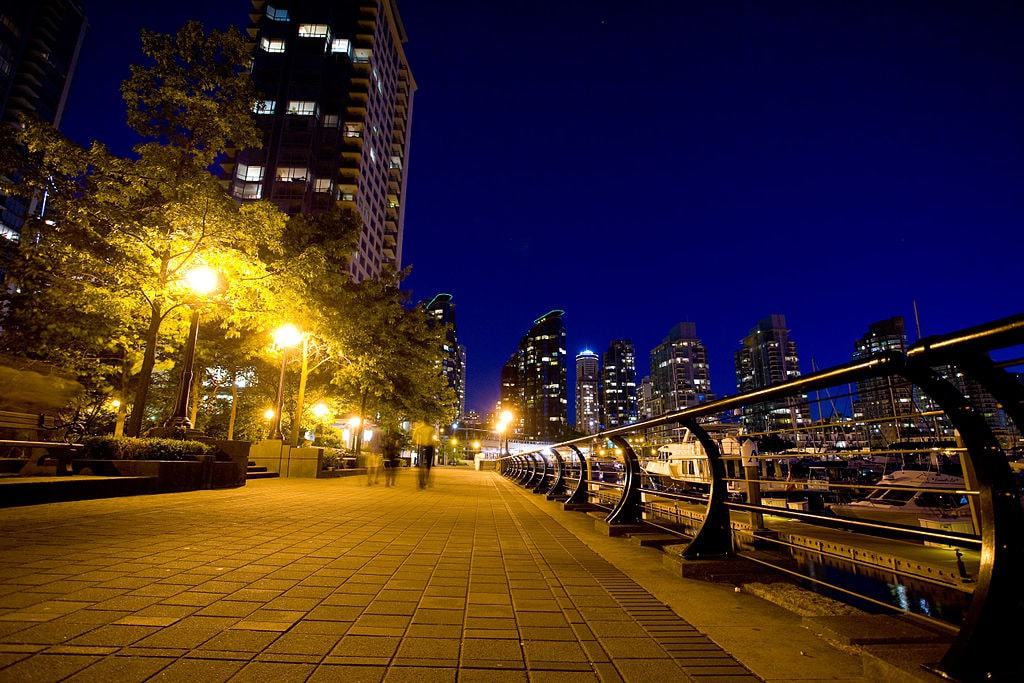 If you're just looking to unwind, take a stroll along the waterfront between Stanley Park and Canada Place and watch yachts go in and out of the harbor while admiring the breathtaking sights of the mountain ranges.

10. Volunteer in the Greater Vancouver Food Bank

Volunteer programs are an excellent means of giving back to the community by assisting those in need. As a volunteer, one can donate their time, resources, and services to organizations that support people from all walks of life.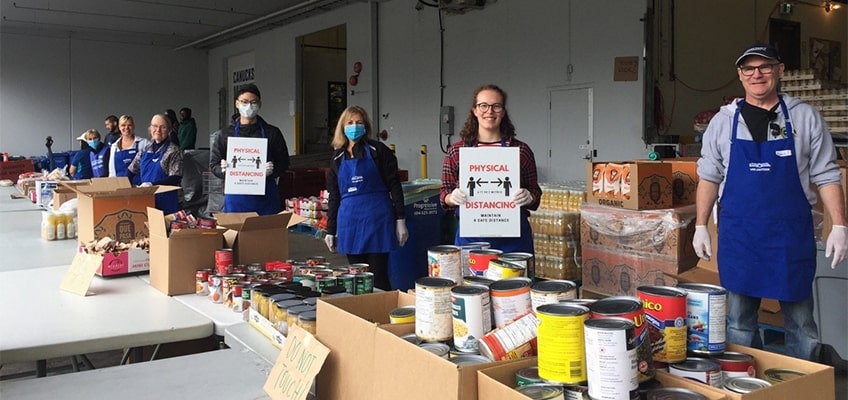 One of the most established food banks in Vancouver is the Greater Vancouver Food Bank. This initiative was established in 1983 as a temporary solution to the country's hunger crisis.
Since then, it has grown significantly and currently supports thousands of people in need of food.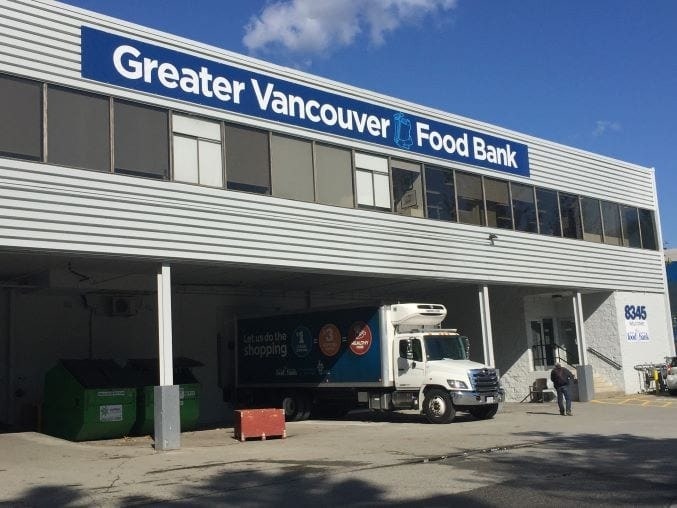 As of now, they still provide healthy food for those in need, and they need all the help they can get from volunteers.
The Greater Vancouver Food Bank has over five volunteer opportunities where you can be placed at their warehouse, food distribution, administration role, community events, and weekly pick-ups.
These volunteer sites are accessible by public transit as all of them are a 5 to 15-minute walk from various Skytrain stations.
Volunteer applications are open every year, usually in February. Do note that all individual volunteers are required to complete the Criminal Record Check form upon registration. For more information, check out their website.

11. Ski at Whistler Blackcomb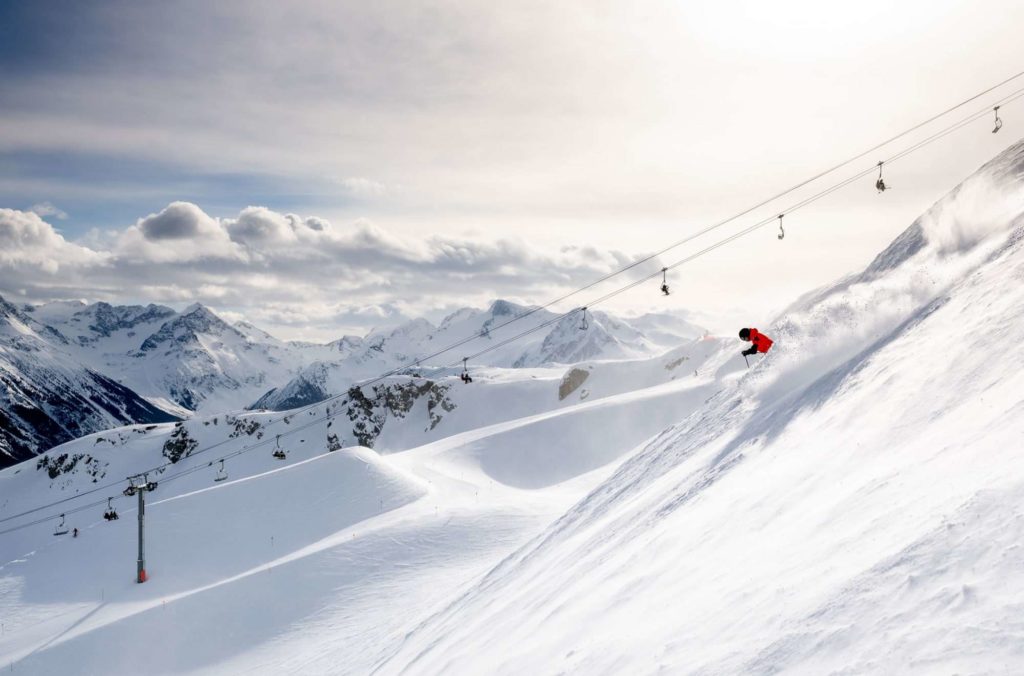 Whistler is located in the northern part of Vancouver and is home to one of the largest ski resorts in North America, Whistler Blackcomb. 
With more than 8,171 acres of terrain and more than 200 runs, Whistler Blackcomb offers skiers a thrilling skiing experience.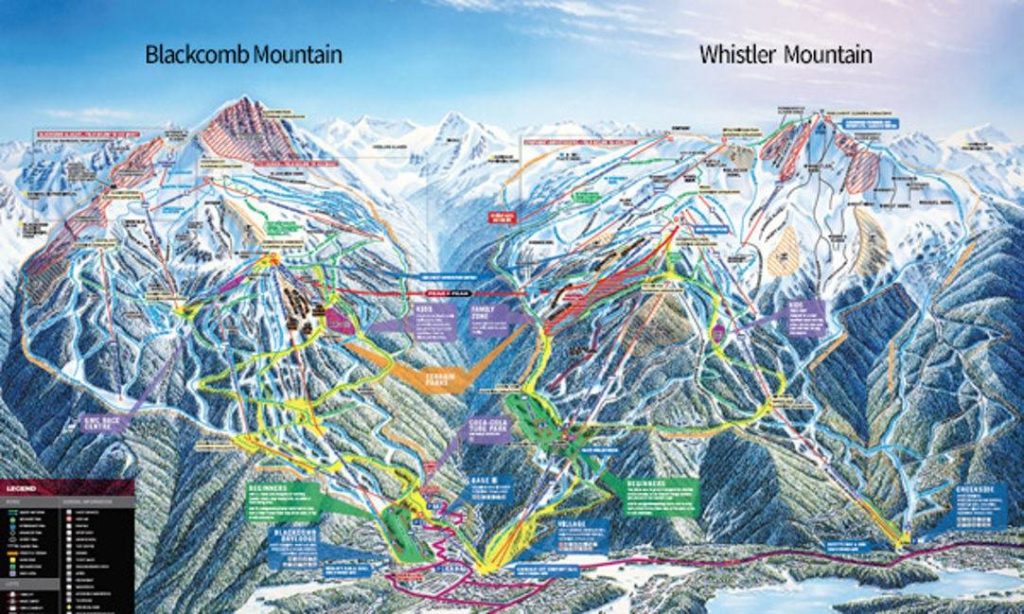 It has become a mecca for skiers from all over the world because it has so many different types of terrain and the best vertical drops in the world.
Whistler Blackcomb also has chair lifts and gondolas, providing easy access to the slopes.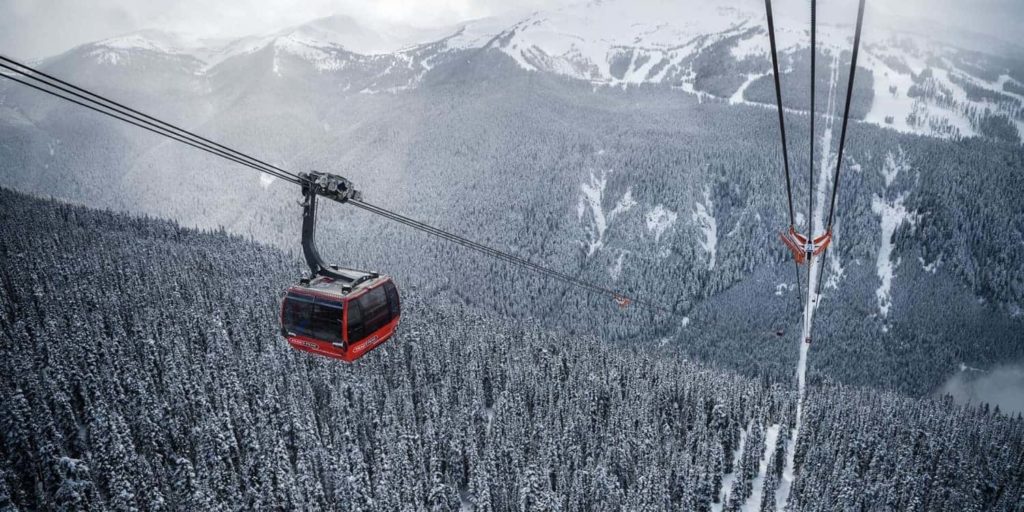 Over 1,427 feet above the valley floor, the PEAK 2 PEAK Gondola is the world's highest lift of its kind and connects Whistler and Blackcomb mountains. It offers a breathtaking view of the entire Canadian Coast Mountains.
Whistler Blackcomb is not just a great destination for skiing, snowboarding, and other winter activities, but also an amazing place to experience the outdoors.
Whether you're a beginner, an expert skier, a snowboarder, or just looking to enjoy the beauty of the outdoors, Whistler Blackcomb is an ideal destination, making it one of the best ski resorts in and around Vancouver.

12. Explore and Learn at Science World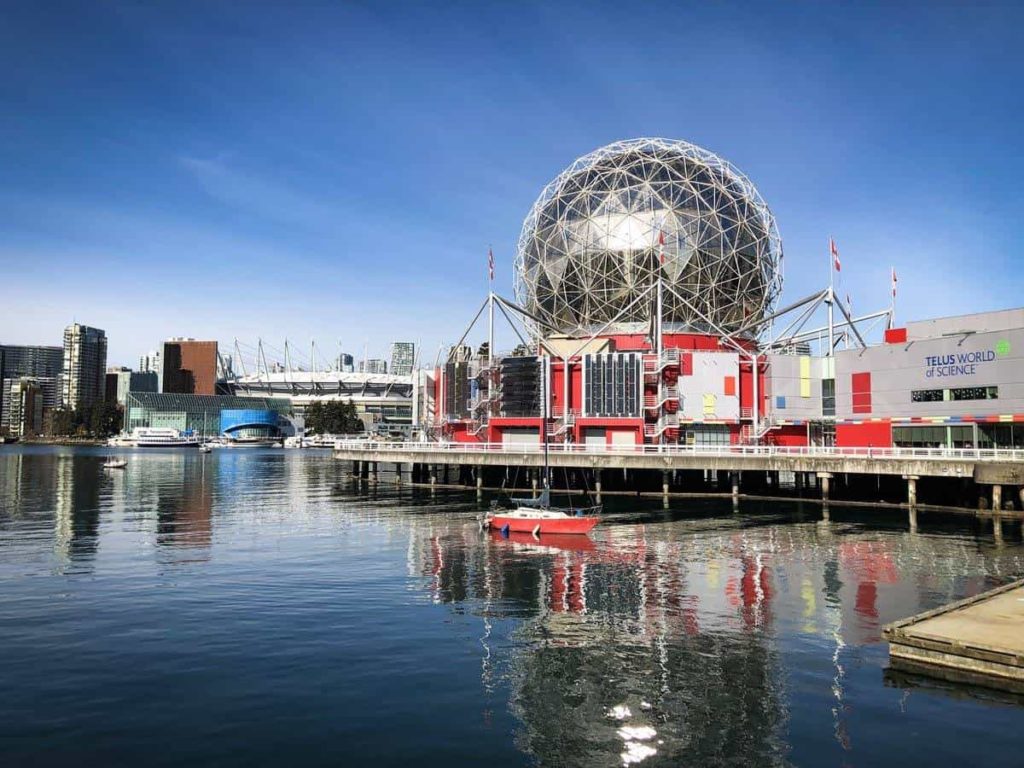 Science World is one of the most famous places in Vancouver. It has a lot of exhibits, a live science show, and an Omnimax theater with a big screen that draws people from all over the city.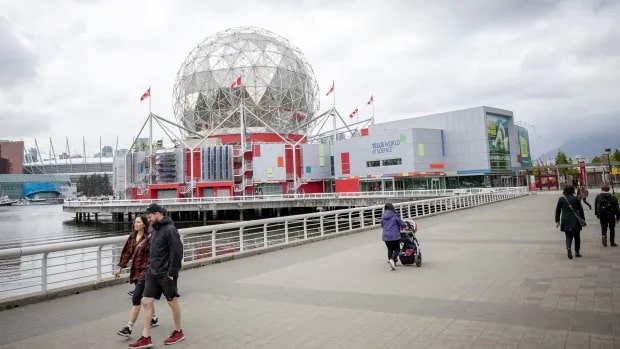 This establishment is run by the ASTC Science World Society, and it's located just at the end of False Creek.
The goal of the ASTC Science World Society is to get British Columbians interested in science and technology for life by giving them a mix of interactive activities, live performances, and adventures on the screen.
As an example, Science World has recently opened its pre-historic exhibit, featuring the late Cretaceous Period, where visitors are greeted by a 6-million-year-old Tyrannosaurus rex, more commonly known as T-Rex.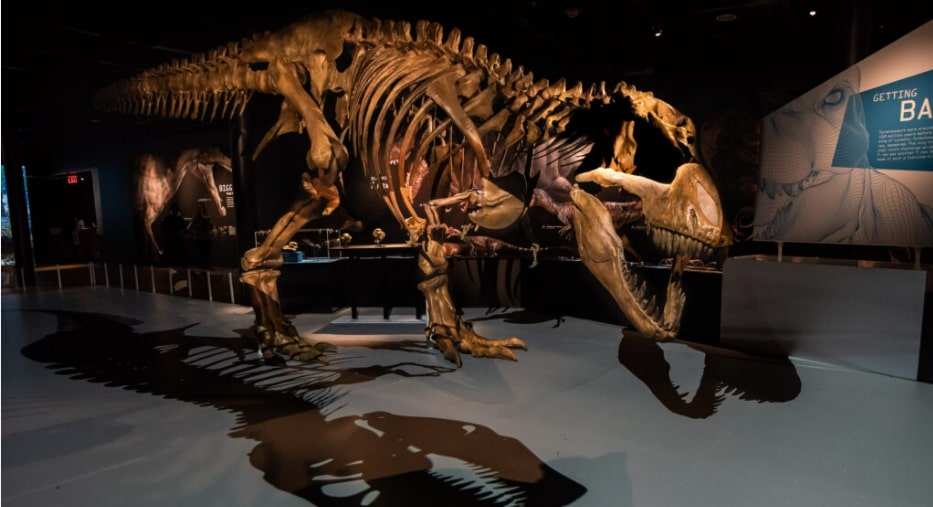 The exhibit talks about the whole history of the dinosaur, including when and how it was found, how big it was, what it ate, and many other things.
Adults might enjoy Science World After Dark, an adults-only time slot in the evenings. Here, visitors can explore science and technology with hands-on activities, educational speakers, as well as music, and cocktails.

13. Check out the Bloedel Conservatory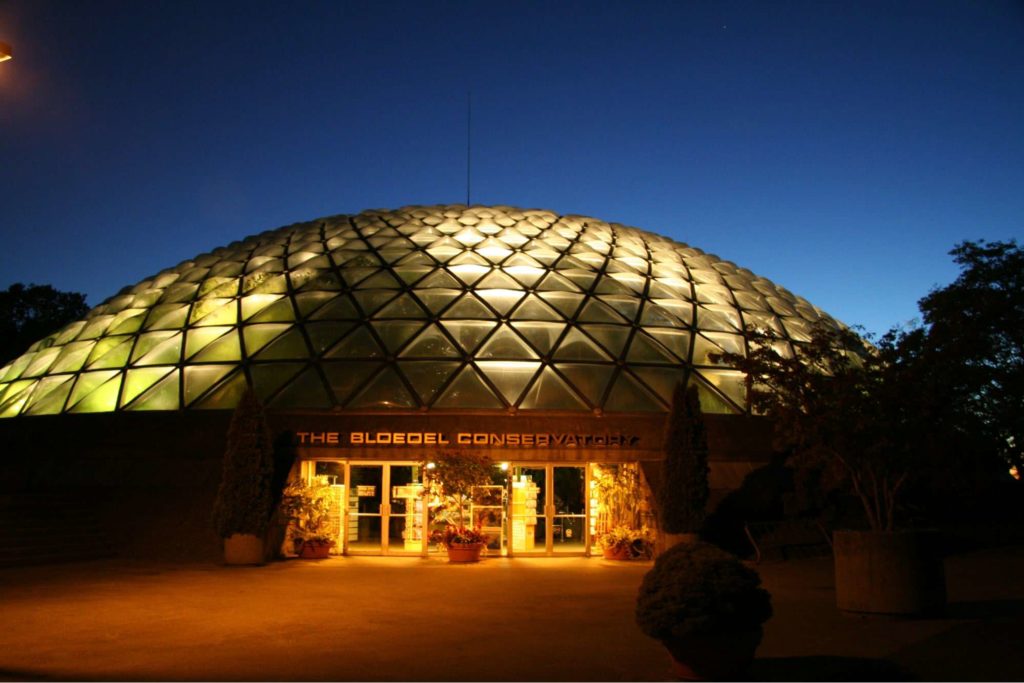 The Bloedel Conservatory is a verdant dome haven that can be found in Queen Elizabeth Park. Built in 1969 and funded by Prentice Bloedel and his wife, Virginia, it's a beautiful sanctuary filled with lush plants from all over the world.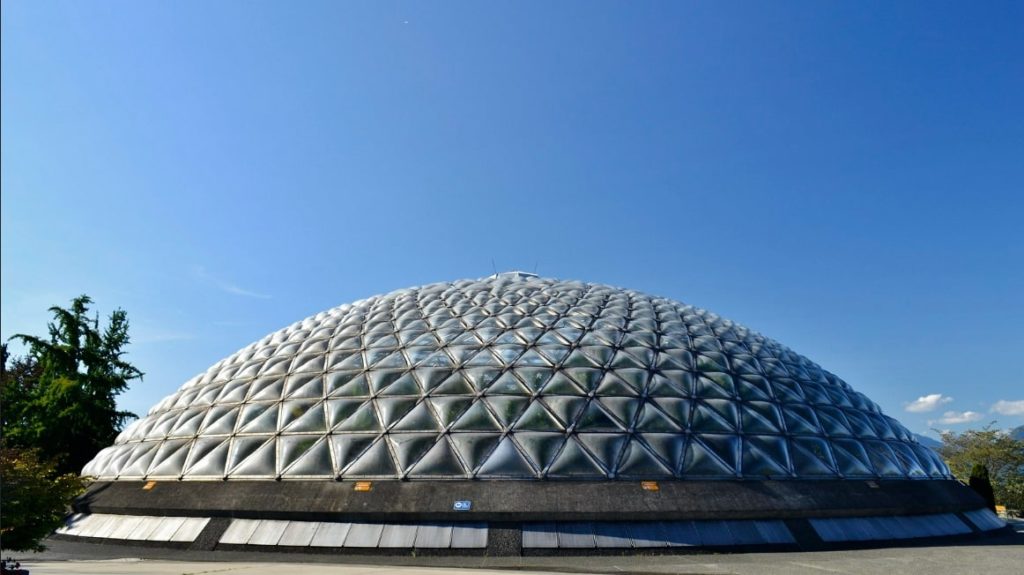 This conservatory is perfect for nature lovers, as it contains three habitats, including tropical rainforest, subtropical rainforest, and desert. It also has over 200 birds of various species.
The dome also has a wide array of tropical fish and about 500 species and varieties of plants. From the bright colors of its birds and tropical fish to the vibrant greens of its plants and trees, it is easy to see why the Bloedel Conservatory is such a popular spot.

14. Shop at the Richmond Night Market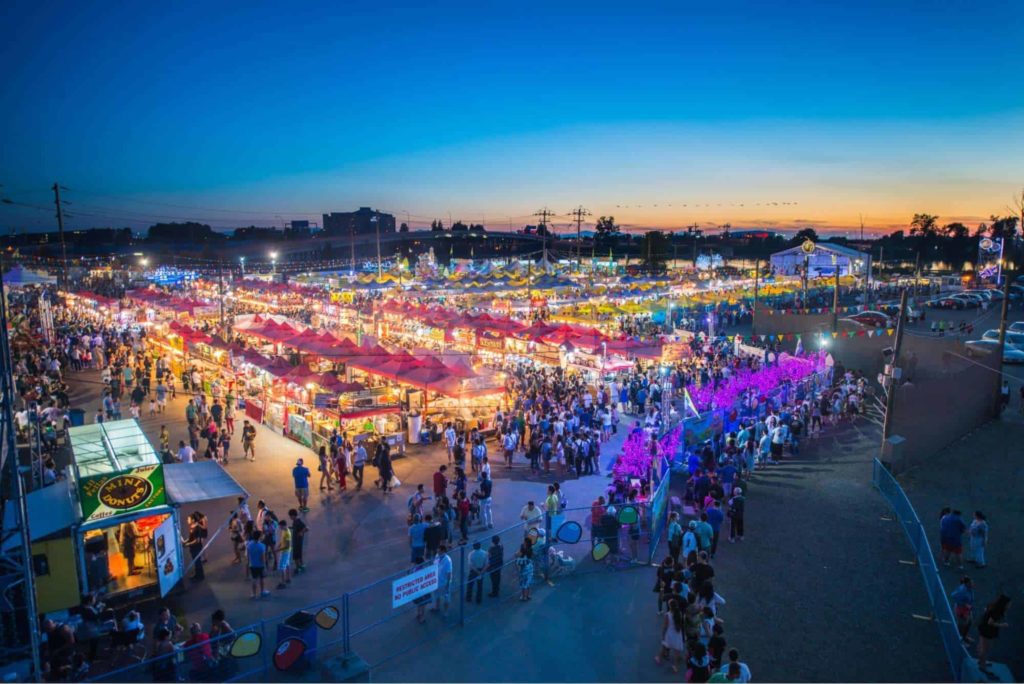 The Richmond Night Market is an annual night market in Richmond and is held near Bridgeport Station of the Canada Line, next to River Rock Casino Resort. 
Every year, hundreds of thousands of people come to the Richmond Night Market to shop, eat, and take in the vibrant atmosphere.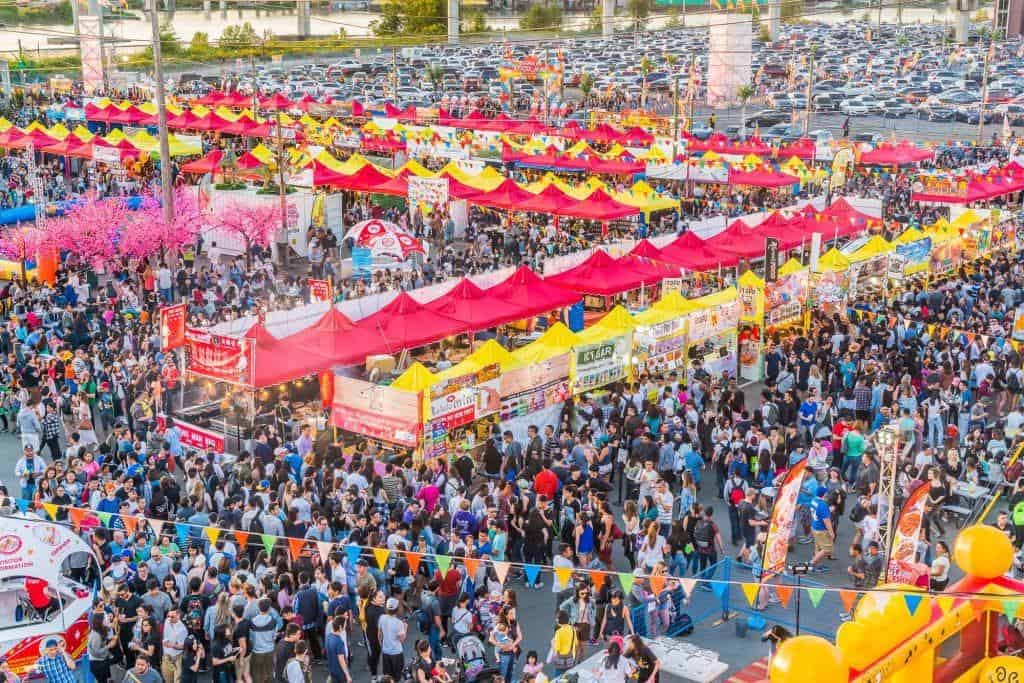 This market has hundreds and thousands of vendors, and it features East Asian culture and oriental festival-style food such as deep-fried bao buns, mochi donuts, tofu, and many more.
Richmond Night Market also has many stalls offering unique products, such as jewelry, crafts, clothes, and souvenirs.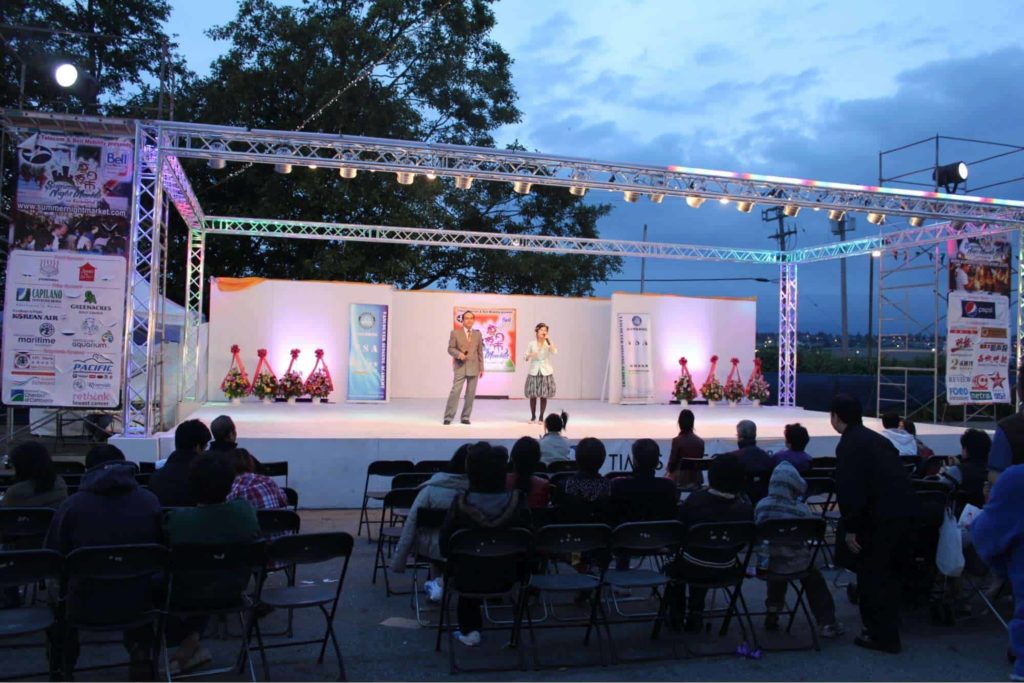 Moreover, sometimes there's live entertainment on the market's main stage, featuring performances such as dance performances and martial arts.
Despite its popularity, the Richmond Night Market does not just attract shoppers looking for deals and bargains; it is also a popular tourist destination for people looking to take in the cultural atmosphere.
The only downside is that the lines get a bit long, but the unique experience makes up for it as there are a wide variety of food exhibits and knickknacks to purchase.

15. Drop by the Christ Church Cathedral
The Christ Church Cathedral was built in 1895 and is renowned for its historical appearance, gorgeous roof lanterns, and stunning stained glass. It's a magnificent example of the classic architecture and design of the 19th century.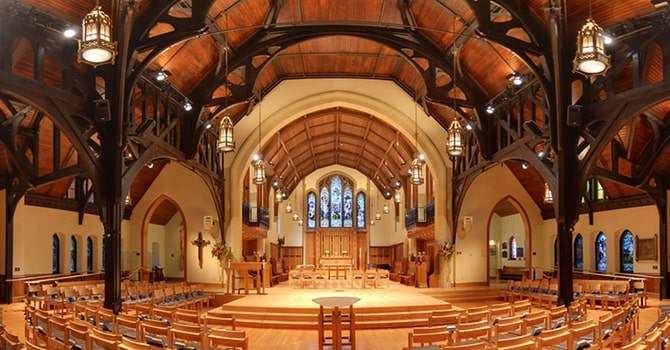 This impressive heritage building is downtown Vancouver's oldest surviving building and is listed as a Class A Heritage Building by the City of Vancouver.
In fact, over $20 million has been spent on fixing up the church in the last 25 years to improve the worship space, make it easier to get to and make sure the building is stable.
The Christ Church Cathedral is a beautiful space for some peaceful reflection, as it feels like stepping out of the city for a few minutes.
The church also hosts a symphonic orchestra once a month, where they perform the cathedral's liturgical music.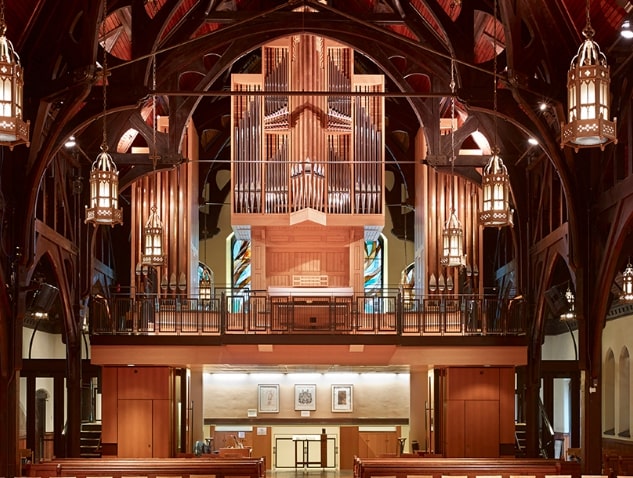 The cathedral organ, which was designed and custom-built by Kenneth Jones & Associates of Bray, Ireland, is another attraction. The organ is located on the second floor of the church and is a beautiful sight for those attending mass.
Christ Church Cathedral is also a progressive church because it is one of the Canadian churches that bless same-sex unions. Since 2003, the church has granted same-sex marriages.

16. Hike the Grouse Grind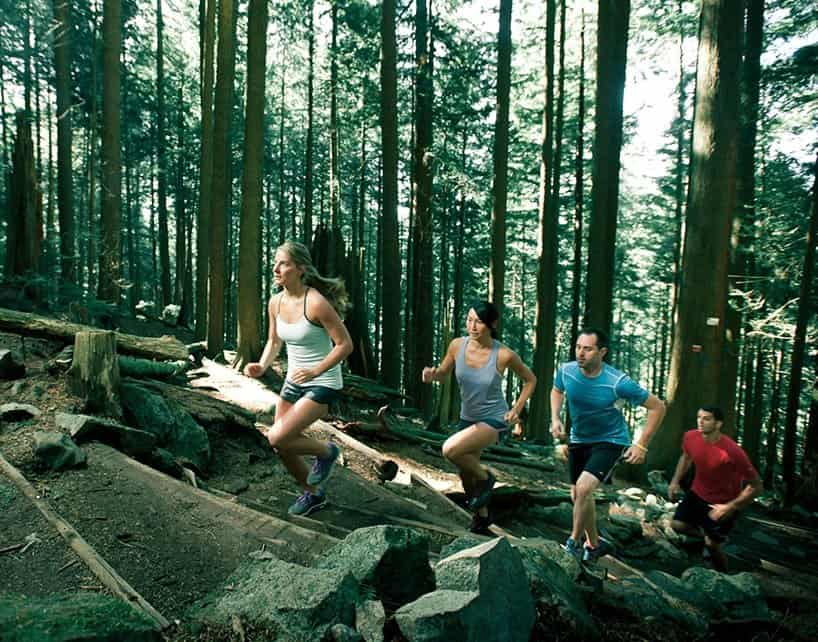 The Grouse Grind, also known as "Nature's Stairmaster," is a 2.5-kilometer-long trail that ascends Grouse Mountain. 
As you must climb 2,830 steps up a mountain, this trail is a strenuous workout that requires a good fitness level. The Grouse Grind is a unique way to be active and see some of British Columbia's beautiful scenery.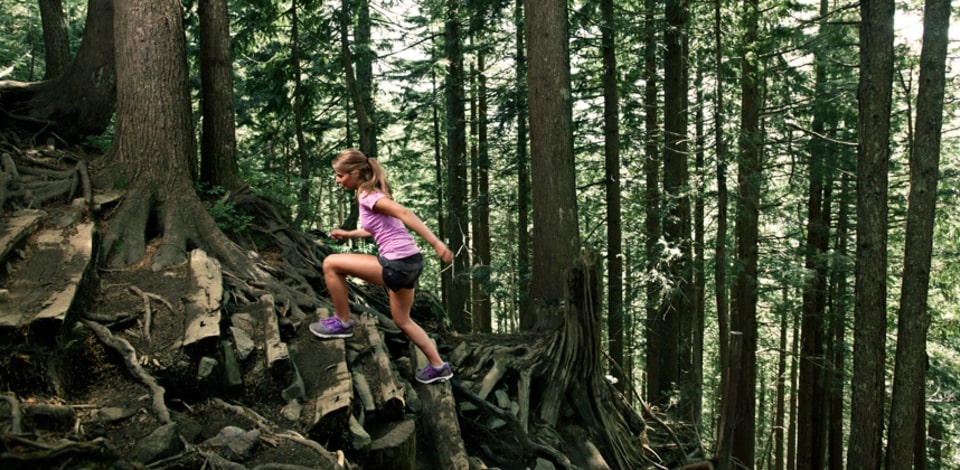 Now, all trails are straight up with an impressive elevation gain of over 850 meters, making it a great fitness challenge.
Before hiking the Grouse Grind, make sure to eat and hydrate because it takes 2–2.5 hours to finish.
It's highly advisable to carry a water bottle or sports drink with you, and it also doesn't hurt to bring a few snacks such as chocolate, power bars, bananas, and many more.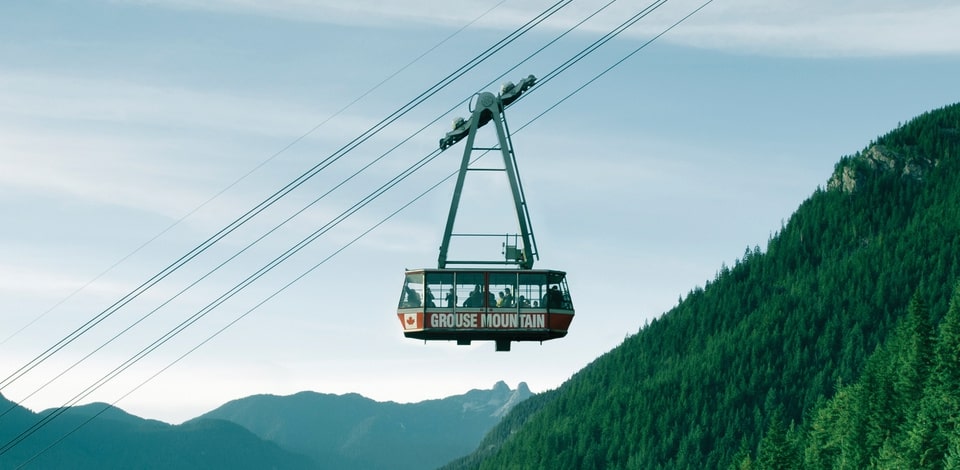 To descend Grouse Grind, you can take the Skyride, which costs approximately CAD 15 and includes a shuttle ride back to downtown Vancouver's Canada Place. You can hike down the BCMC trail if you prefer a free descent method.

17. Spend a day at the Capilano Suspension Bridge Park

The Capilano Suspension Bridge Park is a suspension bridge that crosses the Capilano River in North Vancouver. It's 140 meters long and 70 meters above the river.
This attraction has guided history and nature tours and is a popular tourist attraction for locals and visitors alike.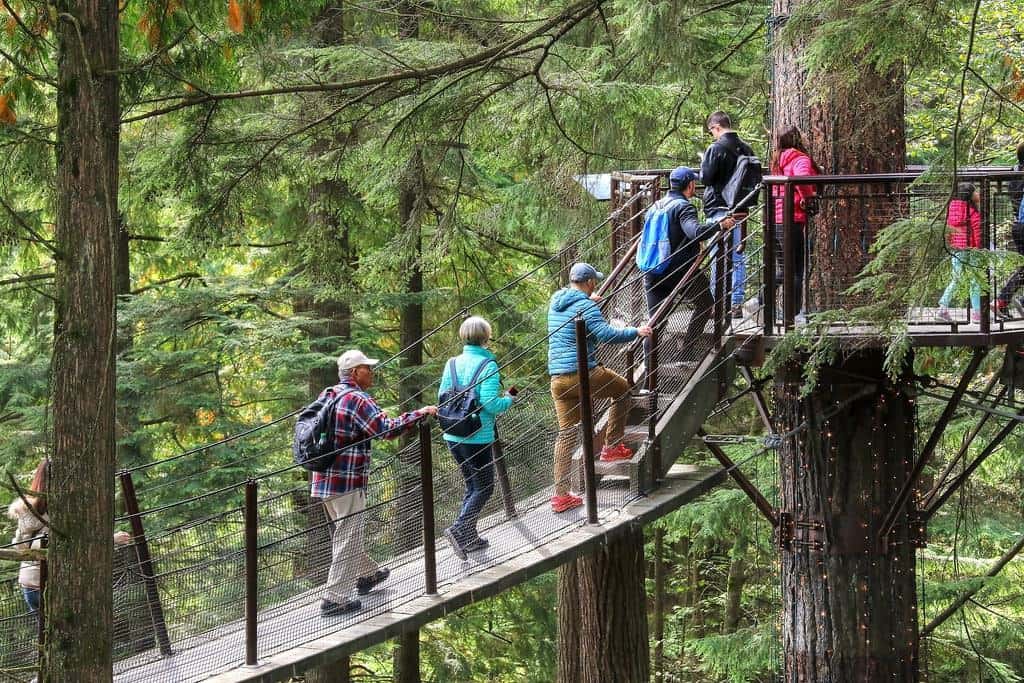 The Capilano Suspension Bridge Park has many Indigenous influences. In fact, the Coast Salish people used to call it the "Laughing Bridge," as it made noise when the wind blew through the canyon.
Aside from that, the park is also home to North America's biggest collection of totem poles, which date all the way back to 1935.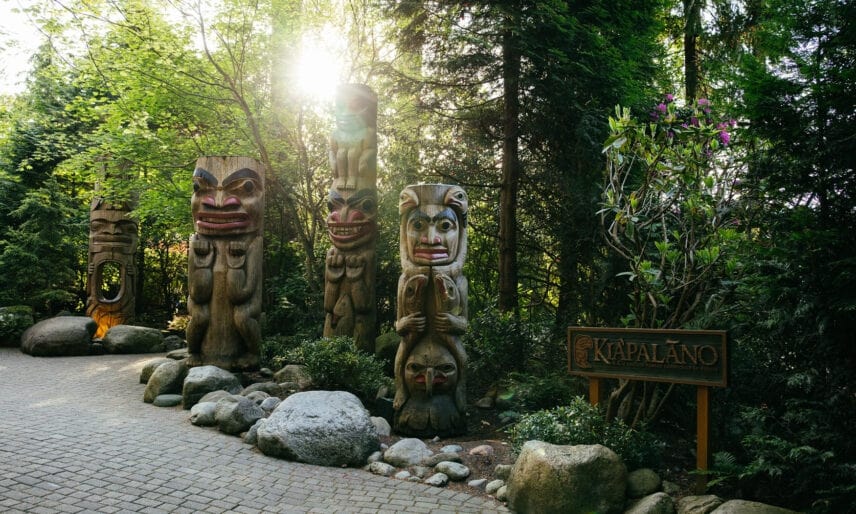 Furthermore, the park offers a wide range of family-friendly activities, such as Treetops Adventure, The Birds of Raptors Ridge, and many others.

18. Stroll the Streets of Gastown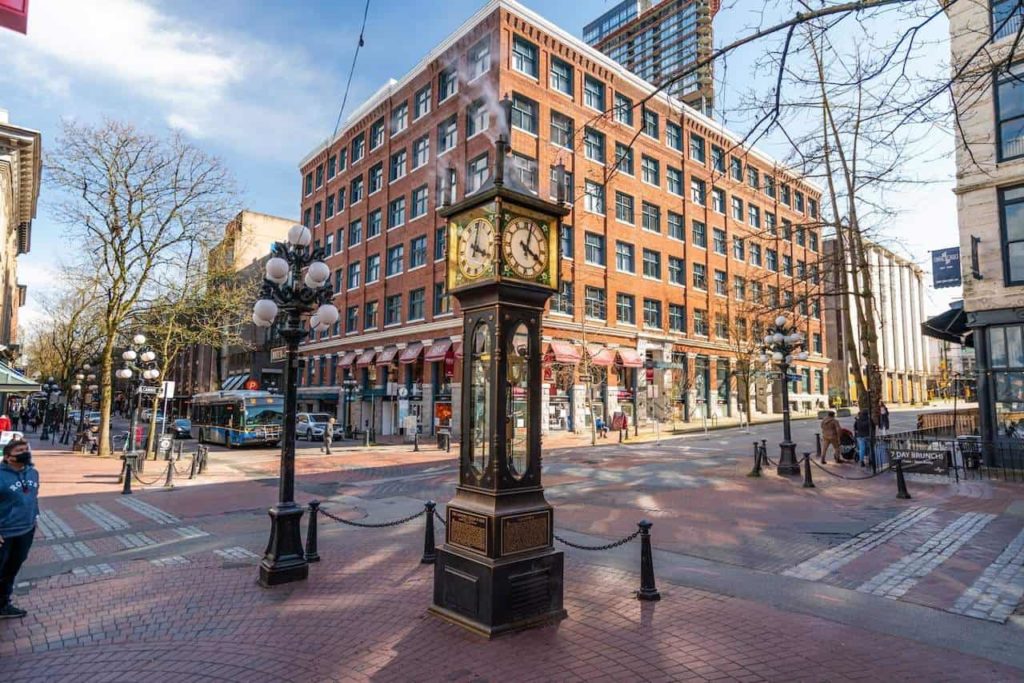 Gastown is the oldest neighborhood in Vancouver and one of the most quaint in downtown Vancouver. 
This neighborhood is renowned for its cobblestone streets, a vintage steam clock and lampposts, and independent stores. With its 19th century charm, Gastown stands as a testament to the city's past while blending in with the modern urban landscape.

19. Head to Mount Pleasant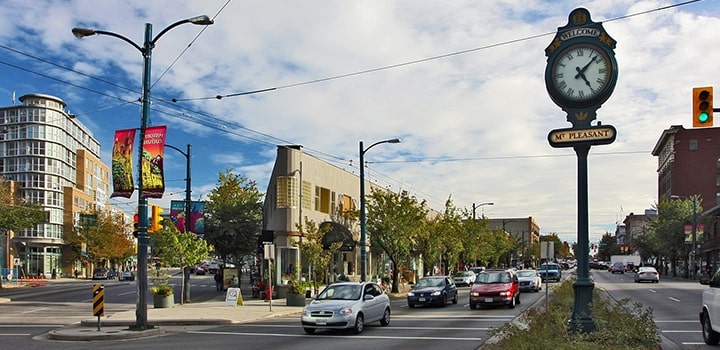 Mount Pleasant is a Vancouver neighborhood with friendly people and a quirky vibe. Residents love Mount Pleasant for its eclectic mix of restaurants and cafes, local art galleries, and vibrant nightlife. 
It's also close to many of the city's best parks, and it has a vast selection of vintage shops where you can score one-of-a-kind finds such as antique furniture and unique clothing.
Apart from that, Mount Pleasant also has a wide variety of vegetarian restaurants that offers vegetarian and vegan dishes with different presentations and twists.

20. Go on a Seaplane Tour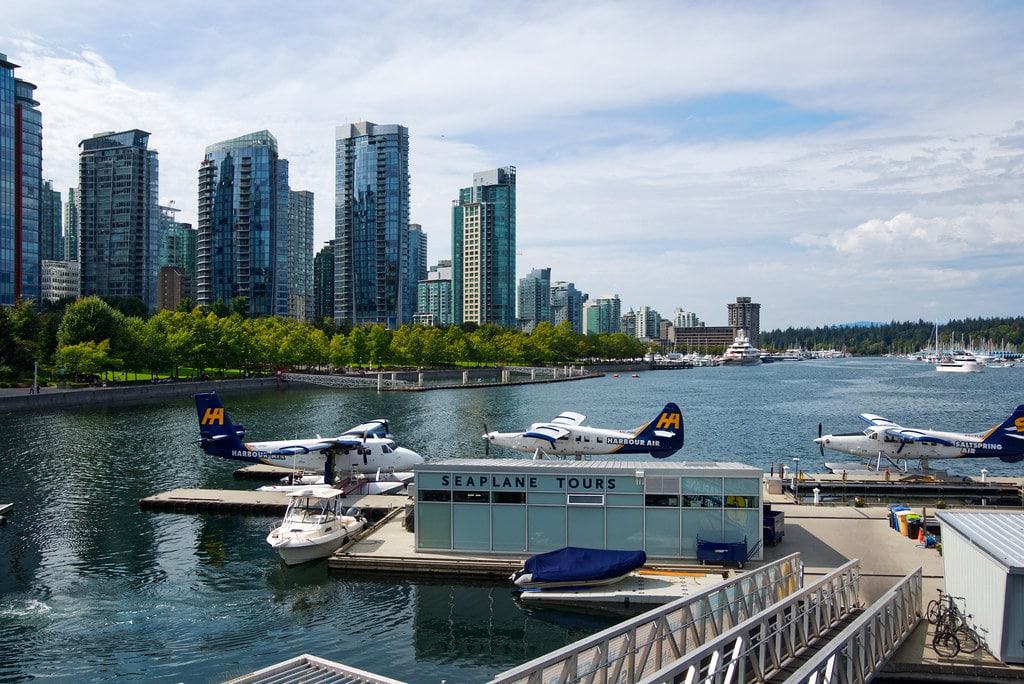 A trip to Vancouver is not complete without going on a Seaplane tour. Seaplane tours provide breathtaking views of Vancouver's magnificent skyline and offer a unique experience that cannot be found elsewhere.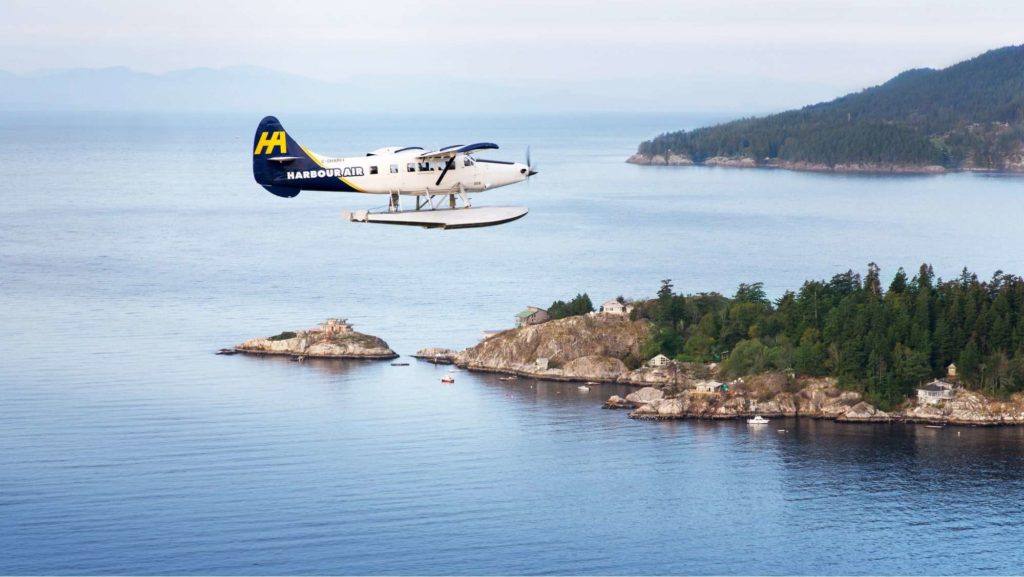 One of the businesses that offer this service is Harbour Air Seaplanes. This business has flights from Vancouver and the Lower Mainland to Victoria, Nanaimo, and the Gulf Islands.
This tour includes a scenic flight from Vancouver that lasts about 20 minutes in the air, as well as a safety briefing.
As you soar above the gorgeous Vancouver skyline and sights like Stanley Park, the Lions Gate Bridge, and Granville Island, you will get a breathtaking view of the picturesque beauty of British Columbia's landscape.

---
Vancouver is a city of beauty. You can find it in the bustling streets and in the breathtaking landscapes that surround them. The next time you are looking for something to do when you are in Vancouver, whether it is a weekend trip or a longer vacation, consider some of these options.
Here are more related articles that we believe may come in handy: