The 9 Best Places to Get Lip Fillers in Vancouver
Whether it is for glamour or just to feel more confident in your own skin, getting lip fillers is a good choice for many who aren't sure about cosmetic surgeries yet. It's less invasive but will still elevate your look.
To help you out, we surveyed and inquired about each of the clinics listed here to give you what we believe are the best places to get lip fillers in Vancouver! Let's start by talking about what you'll face in terms of costs, though.
How Much Does Getting a Lip Filler in Vancouver Cost?
The cost of getting lip fillers in Vancouver can depend on different factors, such as the amount of fillers to be used and the doctor doing the injection.
Here's a table with the current national prices to give you an idea of how much lip fillers cost in Vancouver.
| | |
| --- | --- |
| Procedure | Price |
| Full lip fillers | $650 and up per syringe |
| Mini-lip injection | $300 and up per syringe |
The prices listed can change depending on the clinic and the doctor's experience, mind you.
The Best Places to Get Lip Fillers in Vancouver
Now that you have an idea of what the base costs will be, let's go over our choices for the best places offering lip fillers in the city.
1. Dr. Lee Thompson
| | |
| --- | --- |
| OTHER SERVICES | Botox & Dermal FillersLip Flip EnhancementsMedical Facial TreatmentsGeneral ConsultationTherapeutic BotoxLatisseAcne Treatments |
| ADDRESS | 744 W Hastings St Suite 116, Vancouver, BC V6C 2X1 |
| CONTACT NUMBER | 250-880-2462 |
| WEBSITE | https://drleethompson.com/ |
| OPERATING HOURS | Monday- Friday: 10:00 AM – 5:00 PM |
This clinic comprises a team of cosmetic surgeons in Vancouver with more than 20 years of experience in doing aesthetic surgery. Their team has also done thousands of injections, so the procedure certainly isn't a new one to them.
They also offer mini lip enhancements. This mini lip injection is more subtle than a regular filler.
The clinic also uses high-quality lip fillers made of hyaluronic acid, which naturally occurs in your body. It lessens the risk of your body not accepting the fillers.
As good as those points are, we can't help but notice that they didn't give any information about financing at this cosmetic surgery clinic. We also can't find that information anywhere.
Another thing we've noticed is that they're closed during weekends, which might annoy you if you only have free time then.
2 decades of experience in cosmetic surgery
Uses lip fillers made of hyaluronic acid
Offers mini-lip fillers procedure
No information about financing cosmetic procedures
Closed during the weekend
Customer Reviews
Many customers seem to appreciate the staff's skills here:
"I've been getting lip injections for over 10 years now & I've never had a better experience than I did today with Amy. I recommended her to a close friend already & will be recommending her to all my friends in the future. The receptionist was a darling, the office was beautiful & Amy was just wonderful. She may have gained a lifelong client in me from now on." – ManyBirdz
"Dr Lee Thompson and his daughter Amy are both great, they made me feel very comfortable and my results are superb! My lips look amazing and I have had only minor bruising. I'm very happy with my whole experience. Jeannie is also lovely and I highly appreciate how responsive she is to communication both before and after." – Amanda Aitken
2. The Vanity Lab
OTHER SERVICES
● Facials
● Peels
● Injectables
● Lasers
ADDRESS
1110 Hamilton St #302, Vancouver, BC V6B 2S2
CONTACT NUMBER
604-699-1001
WEBSITE
https://thevanitylab.com/
OPERATING HOURS
Monday – Friday: 9:00 AM – 8:00 PM
Saturday: 9:00 AM – 7:00 PM
Sunday: 9:00 AM – 6:00 PM
The concept of The Vanity Lab is "medi spa". The founders of The Vanity Lab wanted this to be a very effective aesthetic clinic while keeping a fun and casual atmosphere.
Their cosmetic surgeons use current medical technologies to deliver results to their customers.
The Vanity Lab also has a wide range of services so people can keep their skin looking fresh and beautiful. So, aside from getting a lip filler, you can also visit this place if you want a customized skincare plan too.
Although we think they're one of Vancouver's best places to get lip fillers, we have some minor issues. One of the first things we noticed going here is that there's only street parking available.
Street parking isn't bad, sure, but you might not find a parking space since you'll compete with the customers from other stores nearby. In fact, in our experience, it's not easy to find free space here.
Another thing is that visitation is by appointment only and you can only go alone. Yep, that means you can't bring your besties here for moral support, which can be a pain for some.
Fun and casual atmosphere for customers
Use current technology for their cosmetic procedures
Also offer a customized skincare plan
Only street parking is available
You can only visit this clinic alone
Visitation is by appointment only
Customer Reviews
Their previous customers loved how comfortable this clinic is:
"I booked in @ Vanity Lab for my first ever lip fillers, and I was booked in with Dr Dale. Everyone at Vanity Lab was warm and welcoming and made me super comfortable throughout the whole experience. I left happy & had minimal swelling/bruising. It's been three days and my lips feel normal again but look so plump! I'm so happy, thanks again!" – Maddison Logue
"I have been visiting Dr Jordan over the course of 3 years for lip filler and Botox. He does an exceptional job! He's very knowledgeable about the procedures he provides and ensures your comfortable with it. He's great at giving input and recommendations on what procedures are best for you. Overall, it's an amazing clinic! The staff is super friendly and professional." – taranjot thind
3. 8 West Cosmetic Surgery & Skin Clinic
OTHER SERVICES
● Skin & Laser Treatments
● Rhinoplasty
● Facial & Eyelid Surgery
ADDRESS
1788 W Broadway #300, Vancouver, BC V6J 1Y1
CONTACT NUMBER
604-229-6027
WEBSITE
https://www.8west.ca/
OPERATING HOURS
Tuesday – Thursday: 9:00 AM – 5:30 PM
Wednesday: 9:00 AM – 7:00 PM
This clinic has a team of certified plastic surgeons and aestheticians. Their founder is also an expert plastic surgeon with 20 years of expertise in that practice.
This clinic also has an active team of practicing medics. They often also do their patient's surgery, unlike others whose registered doctors are often just available on-paper.
More than that, if you're looking to get lip fillers in Vancouver, then they're one of the best options. They use fillers with hyaluronic acid that also contains the anaesthetic, making this procedure really comfortable.
Their experienced medics will create a customized plan, taking your ideas and making them reality.
What's more, this clinic is also partnered with Paybright. You can get a loan for your cosmetic procedure if you can't afford to pay the amount outright.
We have some problems with this clinic, though. We're annoyed about the fact that they're closed on weekends and Mondays.
Another thing is that they also have short operating hours. Since they're only open for 4 days a week, we pretty much expect them to be open until 8pm at least, so they can accommodate more people.
Sadly, that's not the case here as they're usually closed by 5:30pm already.
They also don't accept insurance. While they have a financing partner, it's pretty sad that your existing insurance won't be honored here.
Team of medical practitioners
Uses fillers with hyaluronic acid
Can create a customized plan to make your lip filler look better
Has a financing option
Closed during the weekends and Mondays
Usually open for about 8 hours
Don't accept insurance
Customer Reviews
Customers think that the staff here are helpful and very thorough in explaining the procedure:
"Lisa did such an amazing job with my lips! She took the time to explain everything so well and ensured that I was comfortable the whole time. The clinic is beautiful and so clean and classy, I already can't wait for my next appointment!" – Cara Major
"Lisa did my botox and lip filler and I am very pleased with the service I received. She listened carefully to what I wanted and even encouraged something different than what I had originally thought to ensure I got the results I truly wanted. It wasn't what I expected, and I thought I would have needed more, but once the swelling went down, she was absolutely right and I had the perfect look and balance for my face." – Alison Walker
4. Dr. Monam Clinic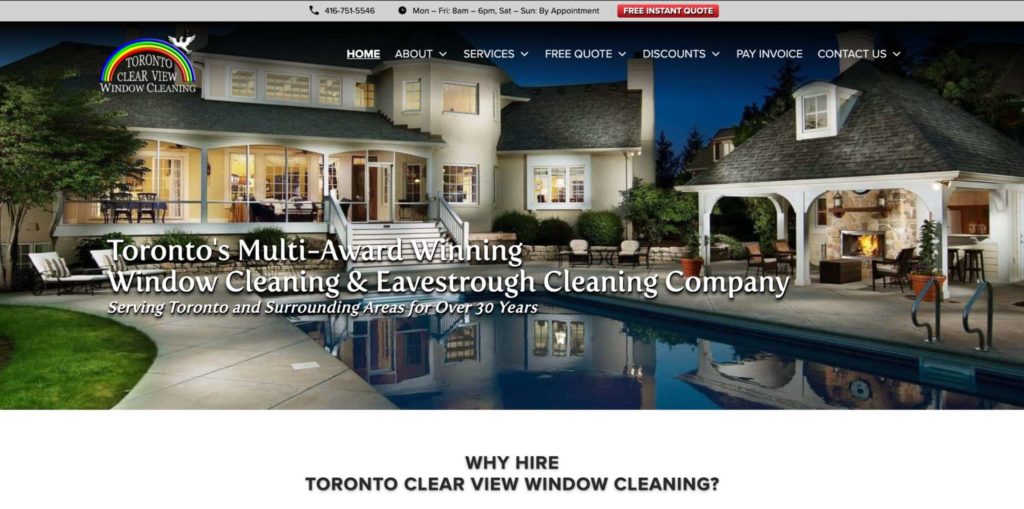 OTHER SERVICES
● Acne Treatment
● Cheek Enhancement
● Double Chin Treatment
● Face Slimming
● Liquid Face Lift
● Pigmentation Treatment
● Skin Tightening
● Skin Resurfacing
● Wrinkle Relaxers
ADDRESS
1483 W Pender St, Vancouver, BC V6G 2S3
CONTACT NUMBER
604-568-3797
WEBSITE
https://drmonam.com/
OPERATING HOURS
Monday-Friday: 10:00 AM – 6:00 PM
Dr. Monam Ravaghi is one of the top injectors in North America. She got her certification from the European College of Aesthetic Medicine and Surgery and also got a diploma in Practice Dermatology from Cardiff University.
Aside from her impressive credentials, the service at her clinic is also pretty great. She even offers a fast financing application for those who want to go through a cosmetic procedure in Vancouver.
Also, based on our survey and other pictures of her before and after surgeries, all of her lip filler procedures look pretty amazing – most importantly, they look natural.
However, if you choose to go here for your surgery, make sure to make your weekdays free as this clinic is closed during the weekends.
This clinic also has short operating hours, which is another minor issue we have regarding their availability.
Certified doctor who also won awards
Offers financing applications
Closed during the weekends
Short operating hours
Customer Reviews
Many reviewers love how great their lips look after getting the procedure here:
"I can't believe I waited this long to go see Dr. Monam. She really cares about her patients and making them happy. I was able to come back after my swelling was gone for a touch up and I'm so happy with how my lip filler turned out. She even has her own lip balm!" – Bethanny Garrett
"Ladies if you want plump pouty full lips you MUST see Dr. Monam! I showed her pics of what I wanted and we did multiple syringes over time to build up my ideal lips and I cant be happier! 💋💋💋😘 love you Dr. Monam!" – Dani Dollie
5. RSVP Beauty Clinic
OTHER SERVICES
● Emsculpt
● Laser Hair Removal
● Vanquish Body Contouring
● Vein Therapy
● Acne Treatment
● Belkyra
● Botox
● Voluma & Volbella
● Teeth Whitening
● Soft Lift
● Rosacea Treatment
● PRP Treatments
● Protégé Elite
● Micro-Needling
● Microdermabrasion
● Laser Genesis
● IPL Rejuvenation
ADDRESS
1080 Mainland St #413, Vancouver, BC V6B 2T4
CONTACT NUMBER
604-971-0855
WEBSITE
https://rsvpbeautyclinic.com/
OPERATING HOURS
10am to 8pm Monday-Friday
10am-6pm Sundays
The Vancouver team of RSVP Beauty Clinic has years of experience with cosmetic procedures. They also offer a variety of services for their clients.
Aside from that, they also have a mini lip injection procedure. They use synthetic hyaluronic acid as well, like our other selections.
Planning out the lip fullness you want here is pretty easy. You can bring a picture of someone with a lip you want to emulate and their team can immediately plan out which part of the lips should the filler be injected to achieve that look.
We did notice a few minor hitches at this clinic, though.
First, they're only open during the weekdays. This seems to be common in some clinics but it's hard to excuse this as other clinics have already taken the initiative of opening even during the weekend.
Second, they don't offer a full lip filler injection. Although a mini lip injection is great, a full lip filler injection service would be a great addition as many people are also looking for that.
Years of experience in the business
Easy to plan out the look of the lip you want to have
Offers full syringes of lip filler or more only if it's the right call for the patient
Customer Reviews
Here are the reviews of customers who got their lip fillers here:
"It was my first experience in lip injections. Dr Giselle was amazing!! I was extremely nervous, and she listened to my concerns and I cant be more happy with my results. I do recommend you listen to her suggestions i went under her recommended size and will be booking to get it to where she had first suggested. Still extremely satisfied and happy to go back again!!! I cant say enough good things" – Christy Delorme
"I had an amazing experience with Dr.Villar. I had my lips done and she did exactly what I wanted. As soon as I got there the receptionist and Dr.Villar couldn't have been more welcoming. I felt very comfortable and wasn't nervous about anything. If I ever need anything done I know I can trust her to do an amazing job. Definitely will be going back and would recommend her to anyone!!" – Cassidy Chersinoff
6. Yaletown Laser Centre
OTHER SERVICES
Injectables, Skin Rejuvination, Body treatments, Lasers and Technology Services, Dental Services
ADDRESS
1010 Mainland Street Vancouver, BC V6B 2T4
CONTACT NUMBER
604-331-1777
WEBSITE
https://www.yaletownlaser.com/
OPERATING HOURS
Tues: 10am – 7pm
Wed: 10:30am – 7pm
Thurs: 10am – 6pm
Fri: 10am – 6pm
Sat: 10am – 5:00pm
Yaletown Laser Centre is a facility and clinic that specializes in laser treatments that provide a holistic and multi-disciplinary approach in delivering the best outcomes for aesthetic services. They have combined non-surgical cosmetic skin rejuvenation, laser technologies, and laser and cosmetic reconstructive dentistry in order that clients may get a unified approach in the said services.
They pride themselves for integrating humanistic values in their services as they strive to serve each client with compassion and proactive listening values as well in order to satisfy what the client needs. They are driven to help each client achieve their personal development endeavors starting with image enhancement.
They offer a wide array of services lip enhancement, jawline enhancement, laser hair removal, body contouring, mesotherapy, photorejuvenation, micro-needling, lump and bump removal, hormone replacement therapy, and skincare products among others.
We recommend this company for various aesthetic services due to their state-of-the-art facilities and utilization of the latest technology for the said treatments. Furthermore, they are greatly acclaimed to deliver outstanding and highly satisfactory customer services and treatments.
Wide array of services
State-of-the-art facilities and equipment
Free consultation
Customer Reviews
Here are some reviews from their clients:
"I had a great experience with my tattoo removal here! I was getting the microblading removed from my brows and I never thought the results would be as great as they were after only one session. I cannot say enough great things about Dana. Such a warm, friendly, knowledgeable individual. I was super nervous about the removal but she made me feel super comfortable and explained the process really well to me. During my consultation with her she even wiped off all her own makeup from her brows to show me what her results look like post tattoo removal. She really goes above and beyond to make you feel comfortable. And the results really speak for themselves. Highly recommend." – Pavenjot Dhaliwal
"I am so happy I found Yaletown Laser! For the second time I've had Botox done, it made me question my other experience somewhere else prior. From having worked in the hospitality industry, the customer service here is Forbes standards in my books. From how you're greeted to when you leave is seamless. Everyone is very friendly and extremely knowledgeable. Yes, you're paying for a service but they make you feel like family. I absolutely love Dr. Shelly and the team! She has a very natural approach and love the 2 week follow up. Quality work and highly recommend!" – Brandi Altesse
7. Caviar Skin Clinic
Caviar Skin Clinic is your go-to clinic when it comes to safe yet effective procedures in terms of aesthetic treatments and non-evasive cosmetics. They got your back when it comes to enhancing your natural beauty and helping you boost your confidence in yourself.
The clinic recognizes that their practice is a form of delicate artistry to maximize and make your aesthetic goals to the fullest. Rest assured that all their procedures are completely safe and professional in terms of the facilities, technologies, and methodologies used.
Their team is comprised of excellent and highly credible and trustworthy experts in the field and is properly licensed for the said profession. They carry over their years of experience in every treatment that they do and most of all yours should you choose to avail of their services.
We recommend this clinic for your aesthetic goal needs due to their naturopathic physicians and aestheticians who are driven to give you the beauty boost you deserve.
Safe methodologies
Non-evasive cosmetics
Accommodating and friendly professionals
Closed on Mondays

and Tuesdays
8. Skin Method
Skin Method is a facility that offers a wide range of safe and effective skin rejuvenation methods with both excellent professionals and technologies. From injectables to laser treatments, they implement a holistic approach specialized for every individual to address both internal and outward factors that may affect the results.
The website is aesthetic and highly informative to all the services that they offer and presented in a way to help clients decide the best services for them. However, no price ranges are in place, but a consultation session is implemented to have a better and more accurate quotation for each treatment.
For their filler, the center uses only vegan-friendly ingredients with built-in anesthesia to ensure that clients will have a comfortable experience during the treatment.
They are an ideal facility to start with since each service is thoroughly explained for clients who are new to the field. Their site provides a wide resource of information that can prove to be valuable to clients who wish to gain more information and get the results that they desire.
No reviews are readily available at their website, but clients can be assured that they are only serviced by medical professionals who know their way around every treatment.
Multidisciplinary and experienced team
Vegan-friendly products
Adequate facilities
9.   Dermapure Vancouver
Dermapure is a clinic that provides its clients with a variety of aesthetic and skin treatments ever since its establishment back in 2009. Comprising of 50 specialists in the field, they have since then been among the trusted figures in Canada to help clients train their skin to be healthier and more youthful.
We like that they employ an educational take on their services so that clients do not only get quality treatments but also the knowledge needed for both preventive and corrective practices for their everyday use.
With clinics all over Canada, they also ensure that clients in each area get thorough and detail-oriented attention and shorter waiting times with adequate facilities.
Their services are quite expensive since each treatment is of a qualified brand that is consciously tried and tested by the clinic as well to ensure its quality and optimal output.
Overall, with a convenient online booking readily available at their website, we highly recommend this clinic for clients looking for products and non-invasive treatments that can help improve skin quality in the long run.
Non-invasive treatments
Experienced professionals
Various clinic branches
FAQs About Getting Lip Fillers
---
And that's it! If you're looking for a clinic to get the best lip fillers in Vancouver, then give one of these clinics a visit.
Aside from making your face beautiful, it is also important to keep yourself active to look great and feel great. Why not visit the best tennis courts in Vancouver to know the best places where you can have fun but still remain healthy through exercise?