Best Neighbourhoods for Families in Vancouver
Vancouver's laid-back yet cosmopolitan lifestyle prompts many students to stay even after their studies end.

It's a popular destination for young people having many secondary education institutions such as the University of British Columbia, Simon Fraser University, the British Columbia Institute of Technology, and Emily Carr University of Art and Design.
Vancouver is definitely the place to be for young single people as it seems to be a better option as opposed to commuting to the surrounding communities of Burnaby or New Westminster.

However, as generation after generation begins to settle down, opting to live in Vancouver has seen the rise of more neighbourhoods to accommodate the growing number of families.
Best Vancouver Neighbourhoods for Families
So, if a young family wants to make Vancouver their home, where should they look? We've compiled a list of the best neighbourhoods for families in Vancouver, and some of them may surprise you.
Read on to find out where to look if you're thinking about moving your family to Vancouver.
Kitsilano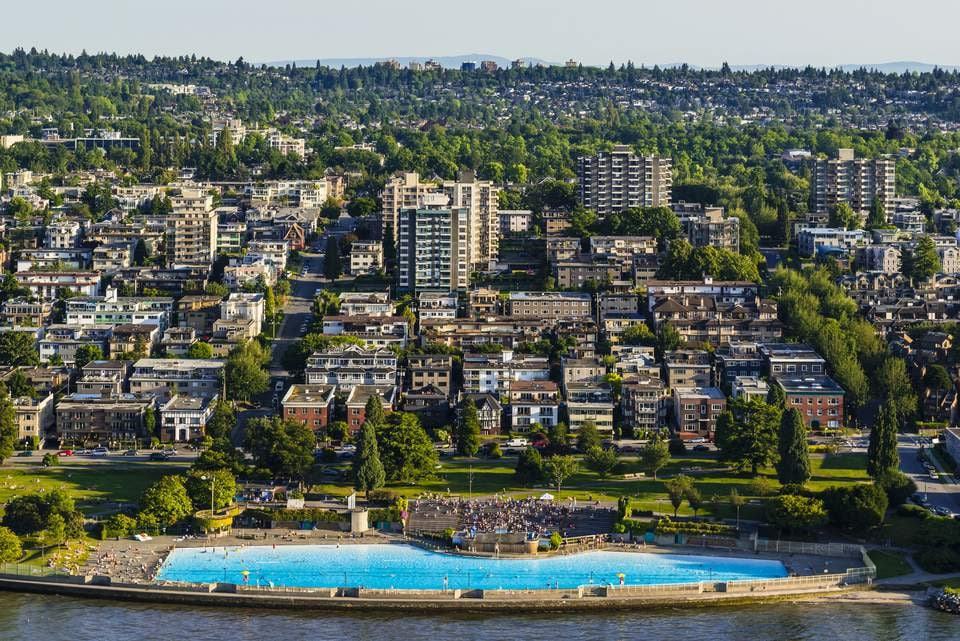 In the past, Kitsilano was a popular hangout for hippies, university students and young singles, but the culture of the neighbourhood has changed dramatically. This is because more and more families are occupying the cute heritage homes along the tree-lined streets.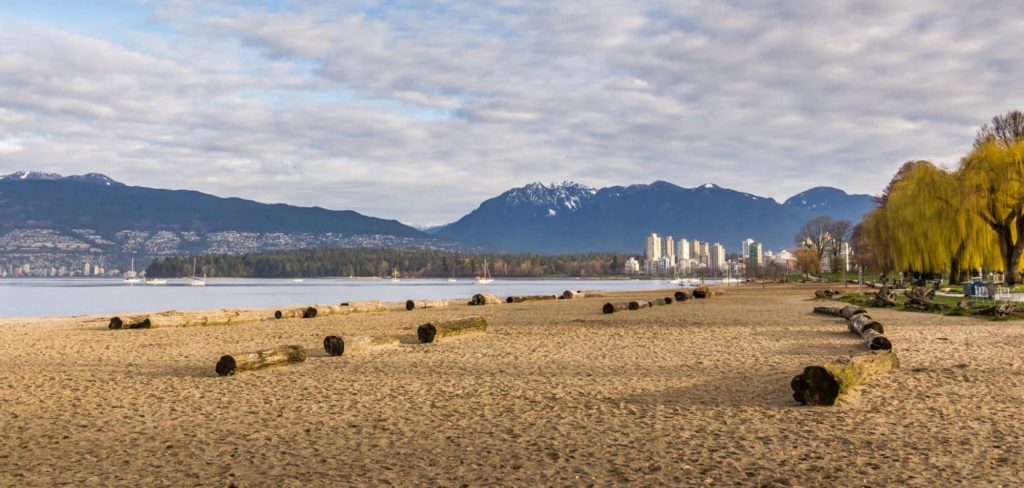 Located right on the edge of the water, Kitsilano has many beaches to choose from apart from just Kits beach. There are also plenty of dog parks and playgrounds!
It is close to numerous good schools and, of course, the Kitsilano Pool, a staple in the area for years.
What's more, Vanier Park is home to the Museum of Vancouver, the Maritime Museum and the MacMillan Space Centre, offering parents plenty of places to take their kids for an immersive and educational experience.
Shaugnessy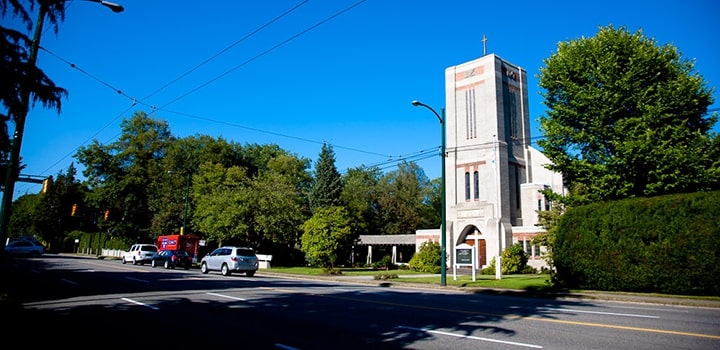 The neighbourhood of Shaugnessy is comprised almost entirely of green space and residential properties.

Located just south of W Kind Edward Ave, Shaugnessy offers parents plenty in the way of parks and is a peaceful, quiet neighbourhood far from the hustle and bustle of Vancouver's downtown core.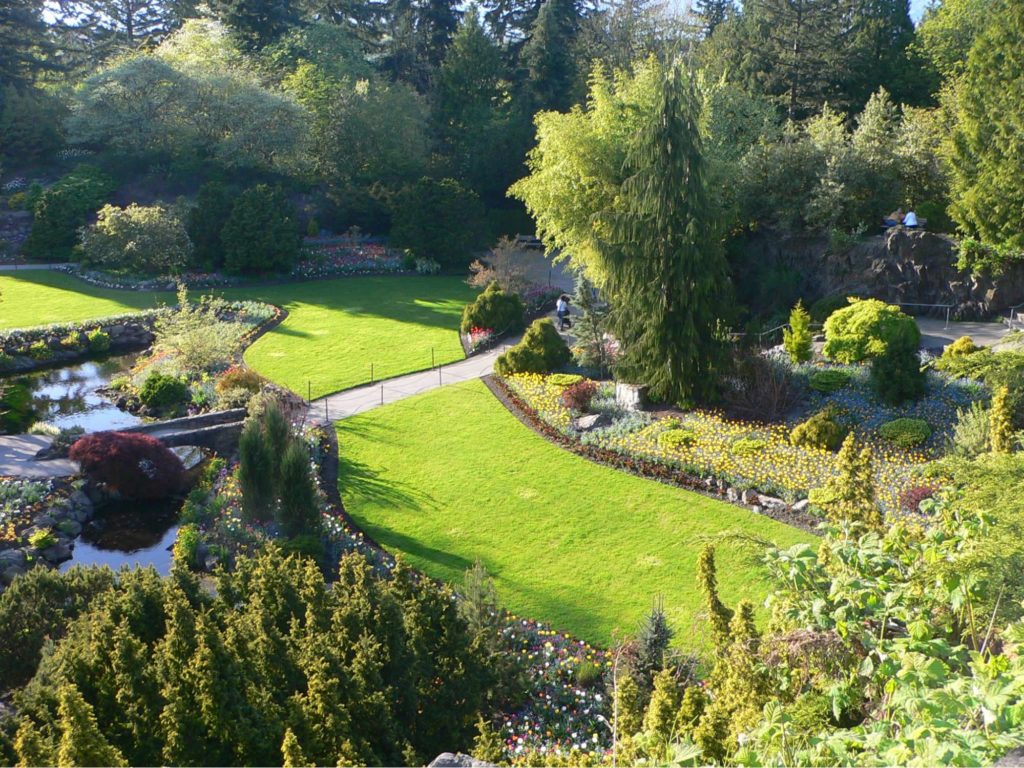 Shaugnessy is also near the beautiful Queen Elizabeth Park as well as the Botanical Garden and the Bloedel Conservatory.
What's more, the Arbutus Greenway runs right through the neighbourhood, making it the perfect place for outdoorsy families who love to spend their weekend afternoons out on their bikes.
West Point Grey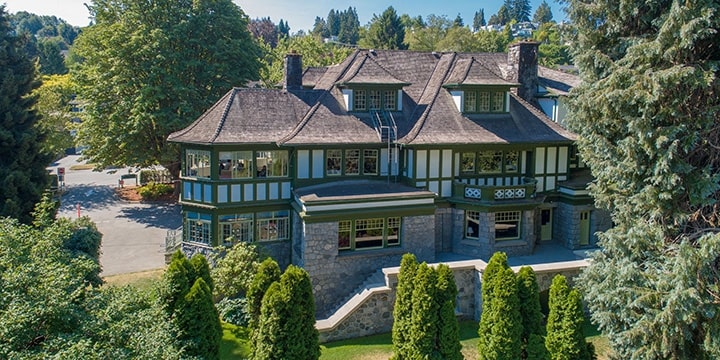 Located just West of Kitsilano, West Point Grey combines the charm of the suburbs with the convenience of being near all of what the city has to offer.

Only a short distance from grocery stores and specialty shops, West Point Grey is also in close proximity to schools and day care centres. Beaches and parks are in abundance, with most offering amenities like tennis, volleyball and basketball courts.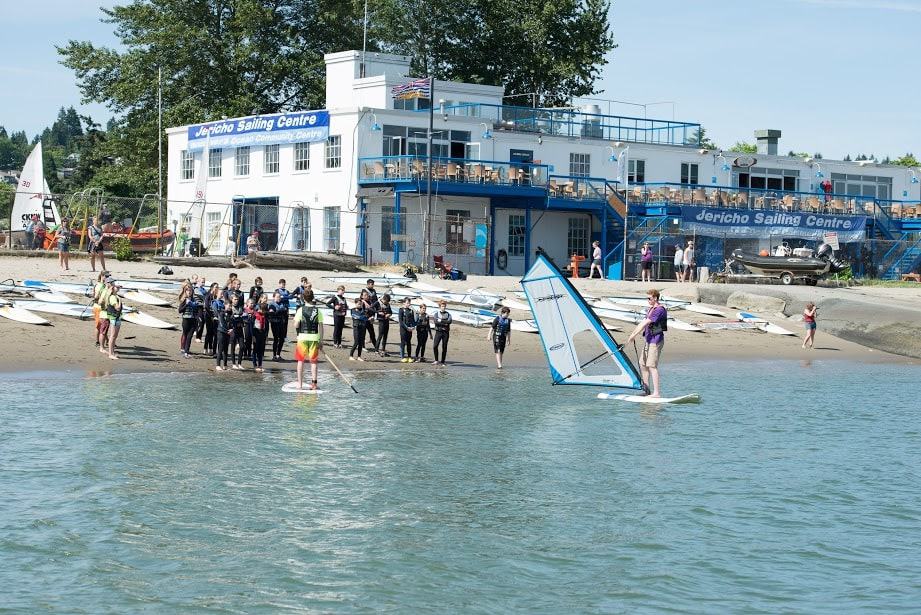 The Jericho Sailing Club also offers summer sailing and kayaking programs for kids wanting to get their sea legs.
Dunbar – Southlands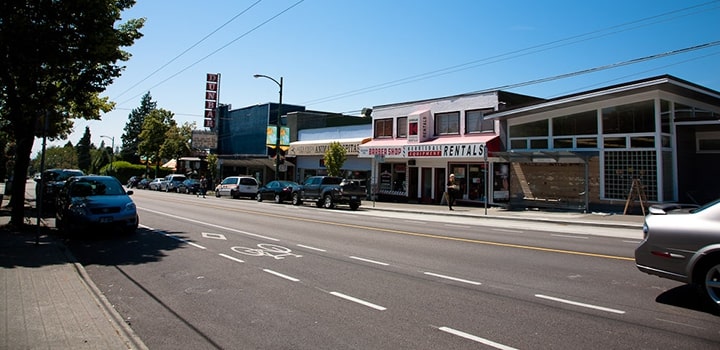 Dunbar-Southlands is a relatively newer edition to the collection of family oriented neighbourhoods popping up in Vancouver. Prospective buyers or renters will quickly fall in love with the tree lined streets and expansive city views that overlook the city.

Slightly further from the beaches than West Point Grey or Kitsilano, Dunbar-Southlands still has plenty to offer in the way of green space for families who want the opportunity to get out in nature.

Pacific Spirit Regional Park is easily accessible for family walks through the forest, many of which lead to the beach, and the Dunbar Community Centre offers day camps and classes through the summer and school months.

What sets Dunbar-Southlands apart from other neighbourhoods on this list are the single-family homes available for rent or purchase. Unlike duplexes, single family homes provide residents with yard space and ample parking, something famously hard to come by in the city of Vancouver.
Renfrew-Collingwood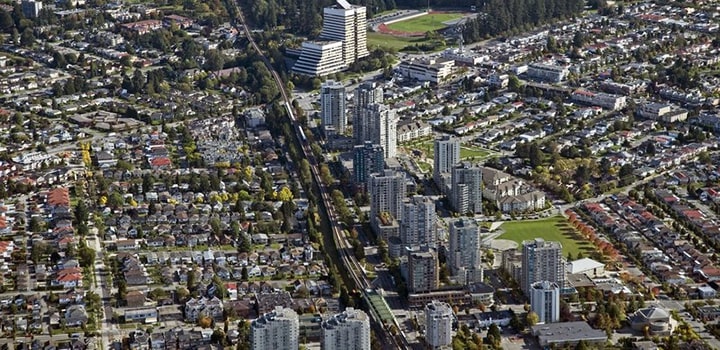 Renfrew-Collingwood is located past East Van, right at the boundary between Vancouver and Burnaby. It is a quiet residential area, perfect for families who want to distance themselves from the city and who love to get out in nature.

The Renfrew Ravine Park has newly renovated walking trails as well as a dog park. Renfrew-Collingwood also boasts the title of being one of Vancouver's most multicultural neighbourhoods, even offering a private high school exclusively for newly arrived immigrants to Canada. The community centre and Collingwood Neighborhood House offer locals access to educational and recreational programs for both kids and adults.
Edgemont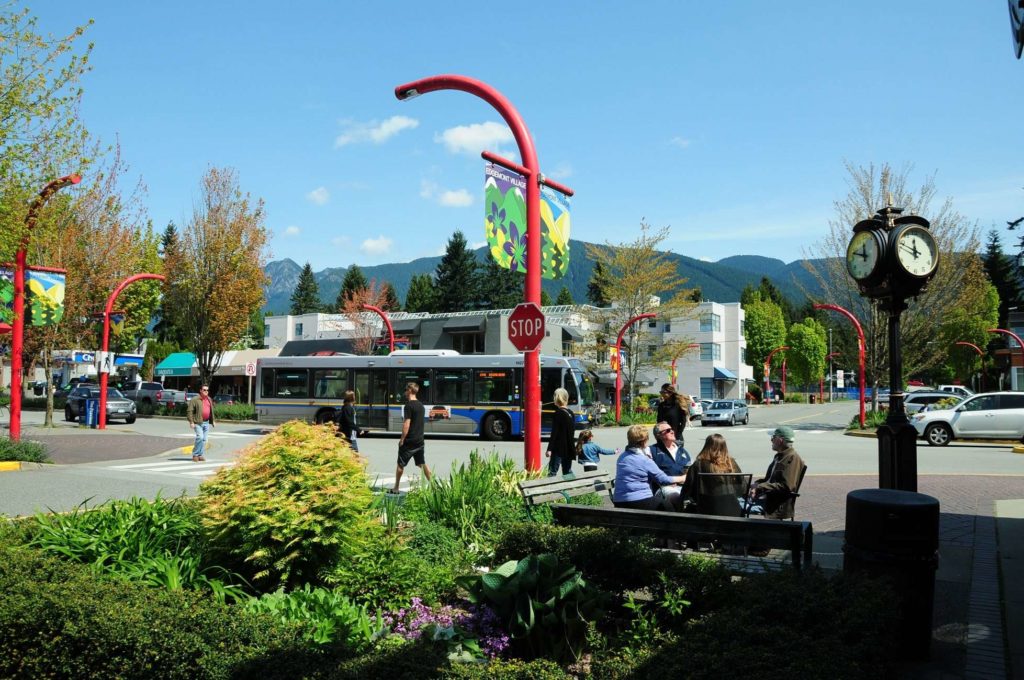 If you really want to get your and your family away from the city, Edgemont might be worth considering.

Located across the Lions Gate bridge in North Vancouver, Edgemont offers something that even the most family focused neighbourhoods in Metro Vancouver can't: yard space and large homes for growing families.

Parents who work in Vancouver will appreciate its proximity to the bridge, bus routes and Lonsdale Quay. Weekend adventurers will enjoy living at the foot of the mount or near Lynn Canyon Park.

You can also say goodbye to the city traffic coming home from weekend trips to Whistler, given that its proximity to the highway cuts about 45 minutes off the trip.
Kensington – Cedar Cottage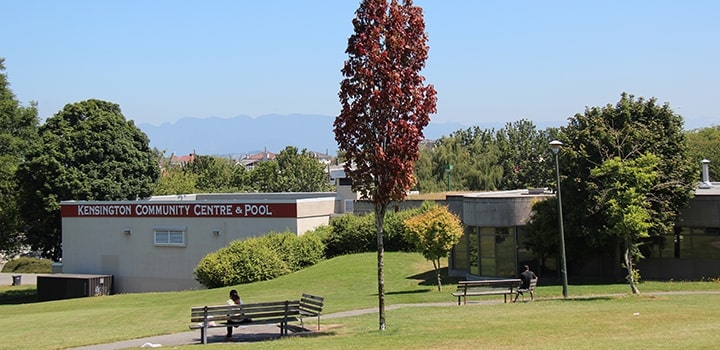 The Kensington – Cedar Cottage area has an air of sophistication to it at a surprisingly affordable price. Originally two distinct neighbourhoods, Kensington-Cedar Cottage has combined to create a distinct, fresh area popular among newcomers and young families.

Directly next to Renfrew-Collingwood and underneath East Van, Kensington-Cedar Cottage is slightly closer to the city's core, offering residents a healthy mix of suburban and city life. Enjoy spectacular views of the city from the east-west ridge or spend the summer days at Trout Lake Beach in John Hendry Park.
Riley Park – Little Mountain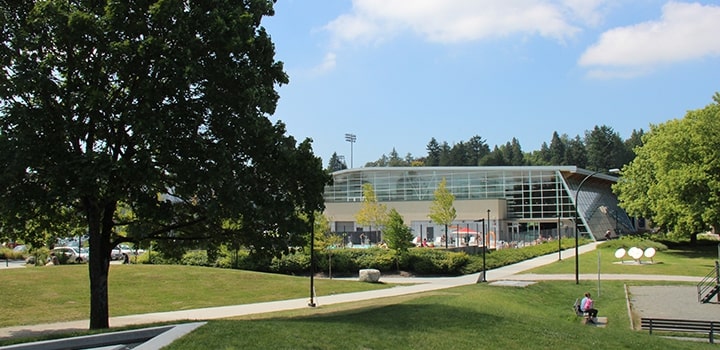 Continuing Westward, Riley Park – Little Mountain is just north of the neighbourhood of Mount Pleasant. It offers many of the same amenities with a quieter, more family focused feel to it.

Nearby you can find the Hillcrest Aquatic Centre, Queen Elizabeth Park, and plenty of shopping to accommodate customers of all ages. Riley Park – Little Mountain also has many schools for families to choose from when it comes time.
---
This concludes our list of the best Vancouver neighbourhoods for families. We hope this helped you narrow down your options if you're trying to decide which Vancouver neighborhood to live in.
Here are some more articles that are helpful for your Vancouer neighborhood hunting: