The 8 Best Things to Do in Vancouver
Vancouver is a fantastic place to visit, with many tourist spots. However, if you're just here for a short time, you need to be careful to spend your time wisely by picking the right things to do and see.
To help you with that, we wrote down the top things to do in Vancouver for those who want to get the true flavour of the city. We detailed the activities that made our staff's top picks and the pros and cons of each one too!
How much does visiting these places in Vancouver cost?
Before we talk about the list of activities and sights, though, we'll go over how much you can expect to spend. Make sure to budget appropriately when visiting!
Tourist Destinations
Price
Queen Elizabeth Park
Free
Bloedel Conservatory:
Adults (19 – 64) – $6.90
Seniors and Youth(65 & up/ 13 – 18) – $4.70
Children ( 4 – 12) – $3.45
Prince of Whales
Half-day whale watching – $179/adult
Aquabus
$3.50 – $5.50/ticket depending on the route
Science World
Adult: $27.62
Seniors and Youth : $22.14
Children: $18.57
Vancouver Lookout
Private Tour: $200
Vancouver Mysteries
Outdoor Games: $35
Virtual Mystery Games: $25
Take note though, we didn't include the taxes here and these are just the basic fees.
There are also some spots here that offer group and temporary discounts. It's better to check their websites if you want to see if they're running any discounts currently, as those can change pretty often.
The Best Things to Do in Vancouver
Alright, now that you know what you're likely to spend, let's now head onto the top things to do in Vancouver.
1. Wander at Queen Elizabeth Park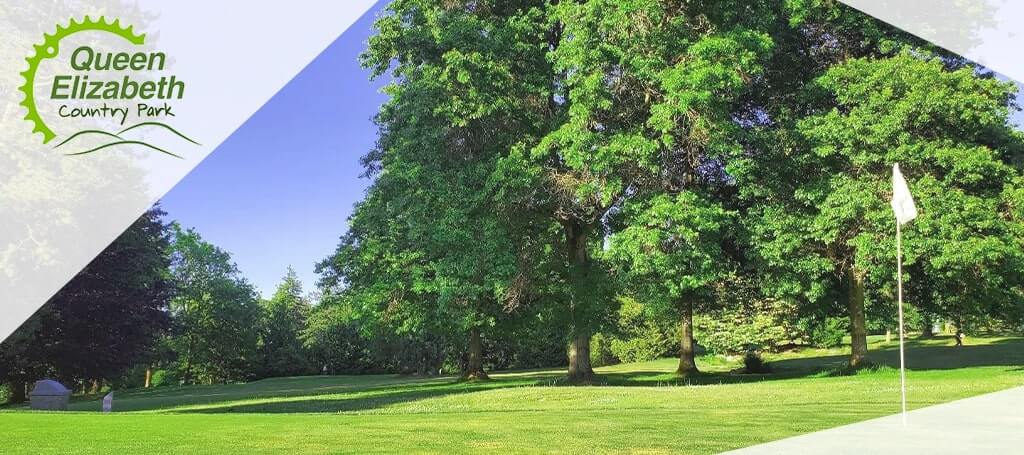 Dream of seeing the lovely Keukenhof Garden but can't go to the Netherlands? Don't worry, we have something that's just as beautiful here.
This park has Canada's first arboretum, which now houses 1500 local and exotic trees. Because of this arboretum, many people don't need to travel to other countries just to see flora like Cherry Blossom trees.
You will also find the beautiful Bloedel Conservatory at Queen Elizabeth Park. At the conservatory, not only will you encounter beautiful tropical plants, but you might even see a free-flying macaw and African parrots there.
But don't think that sightseeing is the only thing you can do here. Vancouver's Queen Elizabeth Park offers so many things to do for individuals and families visiting.
Because of their 17 public tennis courts, you can be active here while still enjoying the beautiful sights at the park.
Want to eat outside with your family? They also have designated areas for picnics if you want to enjoy a beautiful day out in the sun.
We're sure that with many activities here, you won't run out of things to do in this park. Although the entrance is free for most of the park, be aware that if you have a car and want to park it here, you will need to pay for the privilege.
You will see unique plants and animals
Many different activities in a single park
Customer reviews
Many visitors have also praised the beauty of this park:
"Beautiful park with scenic views. It's usually busy so parking is the only issue here. Otherwise would love to visit more often." – Anupriya Pattabhiraman
"Visited this park one afternoon during my recent trip to Vancouver. It has a very relaxing ambiance, lots of places to hangout or have a picnic. Short walk towards the top the the lookout is as well as the garden. There you can take countless photos while looking over downtown Vancouver and also seeing the mountains on the horizon!" – Patrick Dee
2. Go whale watching at Prince of Whales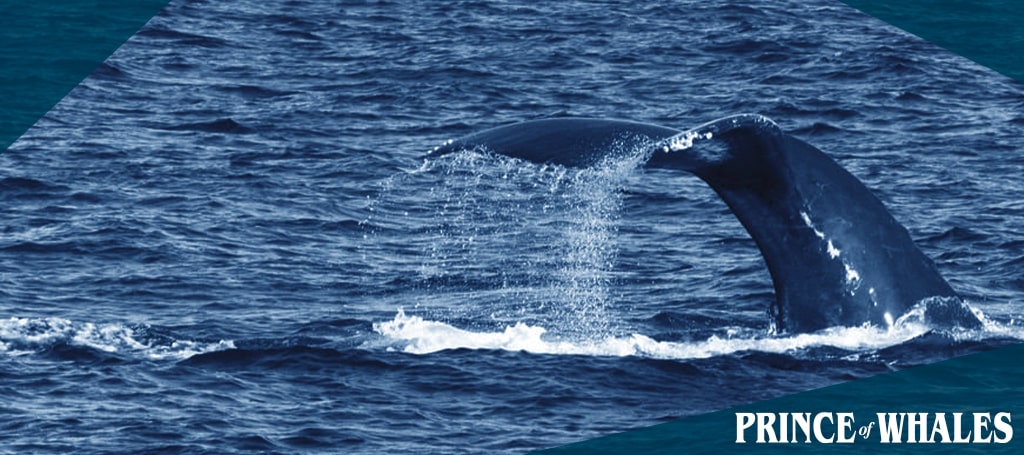 HIGHLIGHTS
● Half-day Whale watching
● Waterfront Sightseeing
See more activities here
ADDRESS
1666 Duranleau St, Vancouver, BC V6H 3S2
CONTACT NUMBER
(888) 383-4884
WEBSITE
https://princeofwhales.com/
OPERATING HOURS
Monday – Sunday: 9:00 AM – 5:00 PM
Prince of Whales is one of the largest eco-adventure companies in Canada. One of their most known "adventures" is their whale watching tour. Here, you get to sail out and see various marine and aerial wildlife.
For their whale watching tour, you'll be guided by certified marine naturalists. If you want to know about marine wildlife, then this is a great opportunity for you to interact with experts.
Prince of Whales follows standard guidelines when whale watching. This means they ensure that tourists do not bother whales and avoid harming them.
That's actually another good thing about whale watching here. This company has sustainable practices to ensure that whales are protected.
Aside from their sustainability, this company also has great customer service. Didn't see any whales while you were out? Well, they'll provide you with a free tour on a different day, then.
However, if you're on a tight budget, this tour can be pretty pricey considering this is just a half-day one. Don't let yourself drown in debt just to join this tour.
Guided by experts
Sustainable practice of the company
Customer Reviews
Here are what other people who joined this tour are saying:
"What an experience! We had such an amazing time on this whale watching adventure. We saw lots of orcas and humpback whales, and also some sea lions and bald eagles. The highlight of the tour was when the humpback whales came so close to our boat that we actually felt some of the spray from their blowholes. The whole crew was amazing! Special shoutout to Wilma – she was so knowledgeable and friendly. I learnt so many new things about whales. Thanks for the great time!" – Tejaswinee Sohoni
"Went whale watching with Prince of Whales in Vancouver after LOVING our zodiac trip in Victoria!!! The catamaran experience from Granville Island was unreal. The guides on our trip, Wilma, Emilie, and Mairead were incredible. We learned so much from them throughout the tour and the professional photos they sent us (just 5 minutes after the tour ended, for FREE!) were stunning, and a great momento to share with friends and family. Highly recommend this company to anyone looking to go whale watching out of Vancouver!!" – Vanessa L
3. Ride an Aquabus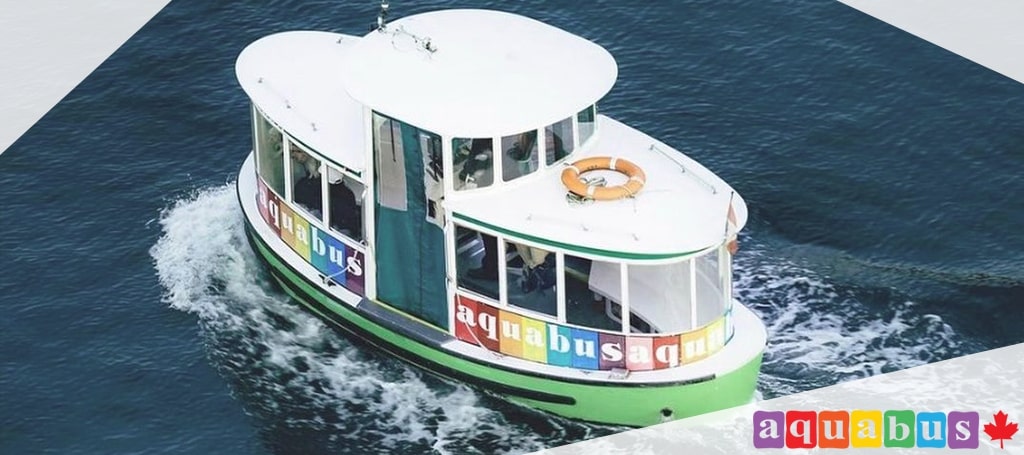 | | |
| --- | --- |
| HIGHLIGHT | Ferry service |
| ADDRESS | 230 – 1333 Johnston Street, Vancouver, BC |
| CONTACT NUMBER | (604) 689-5858 |
| WEBSITE | https://theaquabus.com/ |
| OPERATING HOURS | Monday – Sunday: 7:00 AM – 9:00 PM |
Now and then, it gets tiring to sightsee in Vancouver, right? Well, how about riding an Aquabus to see these tourist spots in a different way?
The Aquabus is a unique way to see Vancouver. Riding this ferry, you'll be able to visit amazing locations such as Granville Island.
No busy traffic, no crowded places, and no angry drivers honking every 10 seconds — in our opinion, riding the Aquabus really gives you a whole new appreciation of the city. You can just sit and soak in the sights and sounds.
You can also visit a lot of other places in the city with Aquabus as they have 13 docks. They even have a stop at False Creek, so it's a pretty nice and chill way to travel in Vancouver.
Just be aware that the ferry ride at Aquabus can be short and it will often just take 2 – 3 minutes of travel. It's also not a guided ride where a conductor will talk about history, so it's better to do your own research beforehand to know what to look out for.
A calm way to see the city
No traffic
Short ride
Not a guided tour
Customer Reviews
Here are some of the reviews talking about their experience riding an Aquabus:
"Great visit to Vancouver. Our group took tour around False creek (Birthday). Was great experience . got some great photos and Captain Scotty made the trip so enjoyable and fun.
Aquabus took us to the "Village – end of the area" had birthday at brewery and then picked us up to take to waterfront restaurant (Mahony's ) – then back to Yale town ….what a blast with Scotty again ….
All great people.
Highly recommend this experience." – Earl M.
"The Aquabus in Vancouver is such a great service! You can use it to travel across sides of the ocean, or you can go further! They are very friendly and I highly suggest you check them out!!! Keep up the great work Aquabus!!" – Micah Mckerlich
4. Learn more at Science World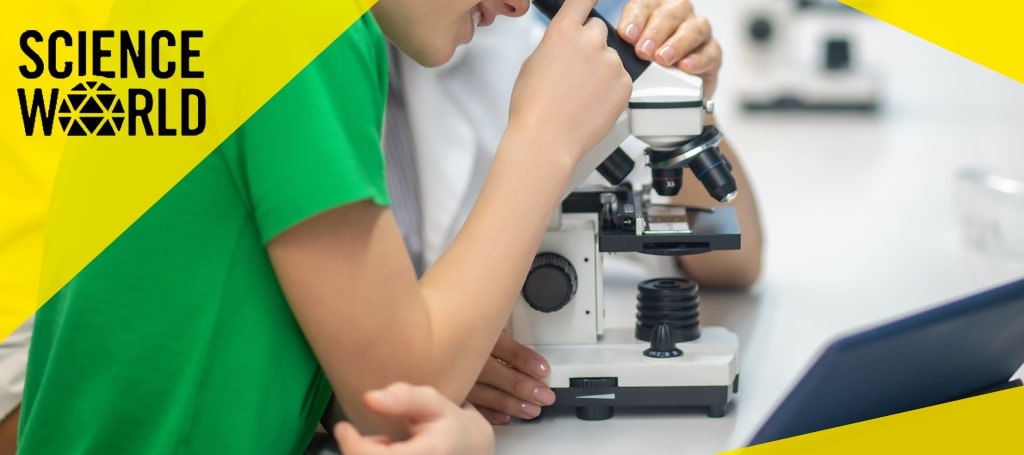 HIGHLIGHTS
● Interactive Exhibits & Galleries
● Omnimax Theatre
ADDRESS
1455 Quebec St, Vancouver, BC V6A 3Z7, Canada
CONTACT NUMBER
(604) 443-7440
WEBSITE
https://www.scienceworld.ca
OPERATING HOURS
Monday – Sunday: 10:00 AM – 5:00 PM
Science World is a fun place for the whole family. We particularly recommend it to those who have a lot of youngsters with inquisitive minds.
With its many interactive exhibits, we are sure that your little ones will enjoy visiting this place. From its gallery of local artwork to the Eureka exhibit's learn-through-play stations, there's a lot for them to see here.
But if you're an adult and think this is not worth your time, think again. Housing the world's largest domed theatre, this place is worth visiting if you have a different movie-watching experience.
Science World also has a monthly event called Science World After Dark that has more adult-focused programs. They sometimes even have murder-mystery events that you can join.
Still, when it comes down to it, this is really more focused on younger visitors. Although the domed theatre and the monthly event are great, going here for the exhibits may not be worth it if you're alone.
Interactive exhibits
Interesting movie theatre
Might be too childish for many people
Customer Reviews
Many people and their children love Science World's interactive exhibits, based on their reviews:
"Omg my 2 year old had so much fun here. I really didn't think there would be enough there to hold her attention but they have so many activities for toddlers it was amazing. It's really hard to find indoor spaces for my toddler to enjoy and science world is top notch when it comes to learning and sensory play :)" – Melissa M
"Always a huge hit with kids and adults alike. Tons of incredible interactive exhibits that truly engage visitors of all ages. An awesome way to get hands on learning and explore a wide range of science topics. The Wonder Gallery is especially incredible, offering an array of age appropriate science exploration experiences for kids 6 and under and allowing them to engage fully." – Tia van Deventer
5. Look at Vancouver in Vancouver Lookout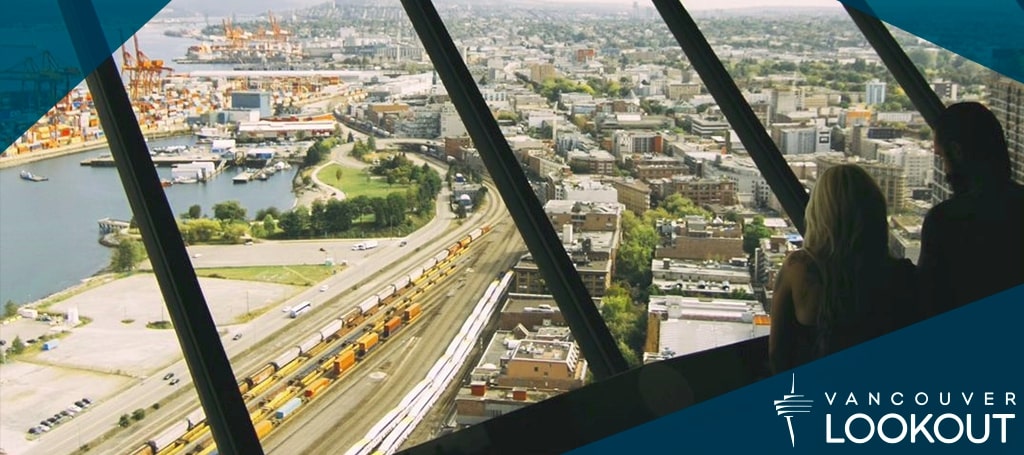 In Vancouver Lookout, you'll definitely feel like you're on top of the world.
From the observation deck of Harbour Center, you'll witness Vancouver through a bird's eye view. Unless you're scared of heights, seeing the workings of the city while 553 ft up is an amazing experience.
In fact, if you want to see all the tourist spots in Vancouver all at once, we definitely recommend that you try this out. The observation deck has a 360° view so you'll be able to see all sides of Vancouver in an instant.
They even have a guided tour at the top so you'll know more about the history of the city! We appreciated that, as well as the elevator ride alone (very fun!).
With 40 seconds before you reach the top of the building, there's already so much anticipation just in the glass elevator alone, you see. If you remember those drop tower rides where you go up while seeing the entirety of the city, that's what it feels like here — just much longer and without the drop.
Now, as much as we love the thrill of being at one of the highest points in the city, it can get boring after an hour. Although, we really did enjoy it just due to how unique and thrilling the experience is the first time.
Great view at the top of the building
Fun elevator ride
Can get boring after a while
Customer Reviews
Previous tourists have also loved how fantastic the view is:
"Fantastic views, great staff… They give free tours on top so you can learn the lay of the land. Even on a very smoky day the views are great. What's really nice is that the ticket lasts all day so we came back at night to see the same views at night. Our hotel was across the street (delta) so it was very convenient." – Don C
"When in Vancouver you must take the time to check out the Vancouver Lookout. Located in the heart of the City, a quick ride to the top where you will enjoy 360° of views. You can take amazing photos or video of downtown Vancouver as well as the amazing harbour." – Richard James Milne
6. Have a fun and memorable shooting experience at the DVC Indoor Shooting Centre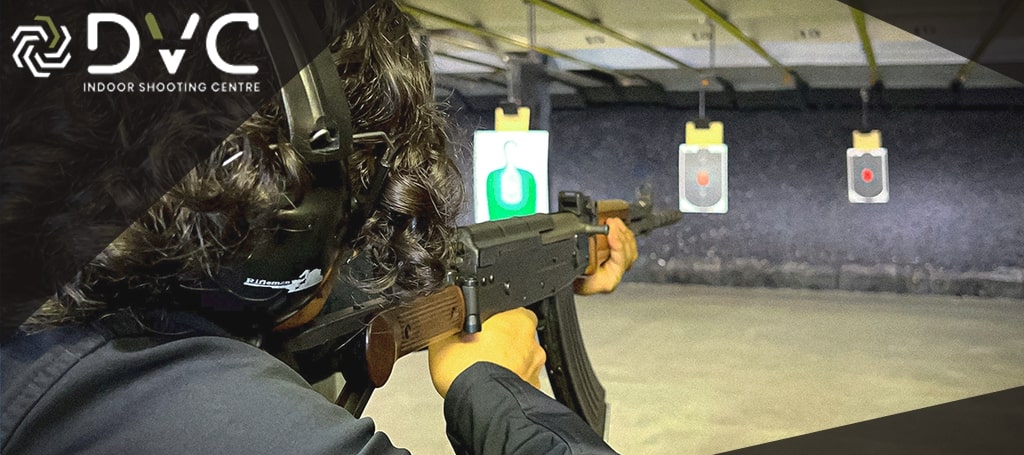 The DVC Vancouver Indoor Shooting Centre is an indoor gun range in Port Coquitlam that specializes in providing an enjoyable and safe shooting experience.
General Public, who do not need to possess a firearms license will be given a safety briefing, shown how to operate the firearms they select, and fully supervised on the range.
Established in 2007, DVC was the first indoor shooting range of its kind in Metro Vancouver and offers the largest selection of firearms in Canada. They are driven, to provide each customer an enjoyable and memorable experience, while ensuring that it is safe, secure, and informative.
Proud of their innovative services, customers will be assisted in choosing various types of firearms ranging from semiautomatic handguns, revolvers, rifles, and shotguns. Handgun calibers range from .22lr to 50ae for the famous Desert Eagle.
Revolver calibers start at a mild 38sp, progress through the "Dirty Harry" 357 and 44mag, and go all the way up to the 460S&W and 500mag that pack a huge wallop! Nato (223) and Soviet (7.62×39) calibers are available that may be shot through modern and classic rifles, as well as birdshot, buckshot, and slugs for their 12g Shotgun.
Each Firearm is cleaned and maintained and available for public use and members. They have a well-trained staff of professional range officers that will offer guidance on basic firearms safety and shooting fundamentals and ensure a memorable and safe experience on the range.
We recommend this company for clients looking for a fun yet safe experience, interested in trying to handle firearms of varying forms as instructors in the facility are also certified to teach should clients be interested in classes as well.
Professionally-trained instructors and range officers
Innovative facility
Safe yet fun experience
Hours are limited for non-members
Customer Reviews
Here are some reviews from their clients:
"Great staff! Cheryl and Ryan are super friendly and knowledgeable. Had a great time at the range." – Michael Levas
"Great facility, James was super helpful and patient and my family and I had a great time there! We will definitely come back. Also, the gun range is quite wide, the staff is very attentive and knowledgeable." – Elena Sabou
7. Smooth Classic Kayak Tour at Vancouver Water Adventures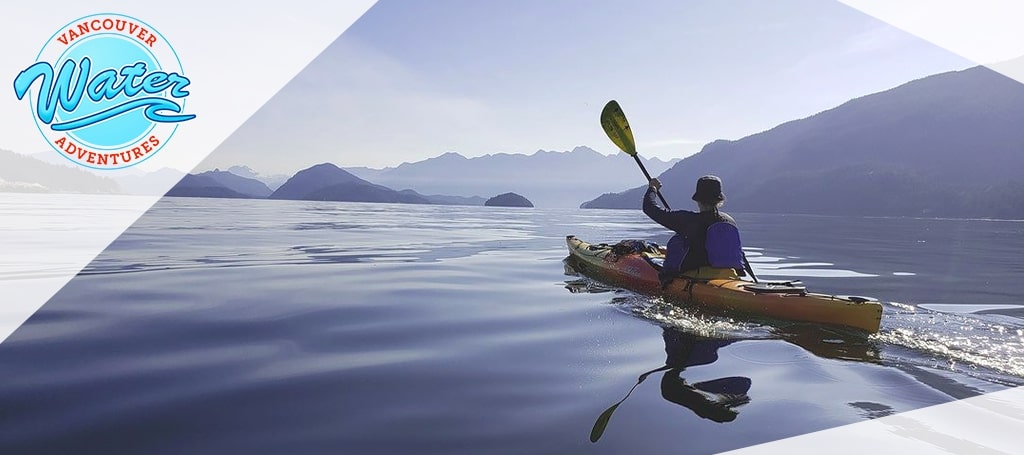 HIGHLIGHTS
Kayaking to see the Granville Island, False Creek's floating homes, our marinas, many different bird species, harbor seals, English Bay, Vancouver's Science World, and BC Place stadium
ADDRESS
1812 Boatlift Ln, Vancouver, BC V6H 3Y2, Canada
CONTACT NUMBER
+1 604-736-5155


[email protected]

WEBSITE
https://www.vancouverwateradventures.com/kayaks/smooth-classic-kayak-tour-new/
Vancouver Water Adventures began in 2009 with a fleet of only two jet skis and two ambitious young owners.
Brother and Sister, co-founders of Vancouver's scenic landscape, unique waterways, and natural history, set out to share their love of the outdoors with locals and tourists from all over the world.
The VWA family has grown over the years to include other tourism enthusiasts from various continents and with a variety of expertise.
In 2021, their fleet has grown to include 35 jet skis, 80 paddleboards, 60 kayaks, and 2 beautiful tour boats where they have also expanded beyond rentals to include tours, lessons, and more on their locations in their flagship on Granville Island or in their Kitsilano Beach kiosk.
It is really impressive as they thrive on guiding guests through Vancouver's beautiful shoreline, which is one of Canada's top destinations for travel and outdoor adventure. They have certified guides to do what they do best and ensure you have memories to last a lifetime in Vancouver.
They will help you find the best activity for you, whether you are experienced or inexperienced, a local or a visitor looking for a locals experience.
Customer Reviews
Here are some reviews from their clients:
"It was our first time in a Kayak and it was Excellent thanks to the staff,they were so friendly and helpful-equipment was excellent too.best place in Vancouver if you want to try any water activity.prices are the best👍" – Otto Sanchez
"My husband and I took advantage of the Monday half price special and took a kayak out for an hour. We left from English Beach and made it to Granville/False Creek before heading back. It was an easy hour of casual paddling and a great way to see Vancouver from a different perspective. The staff on the beach were friendly and professional. I'd recommend it to anyone." – Roisinniamh
8. Solve mysteries at Vancouver Mysteries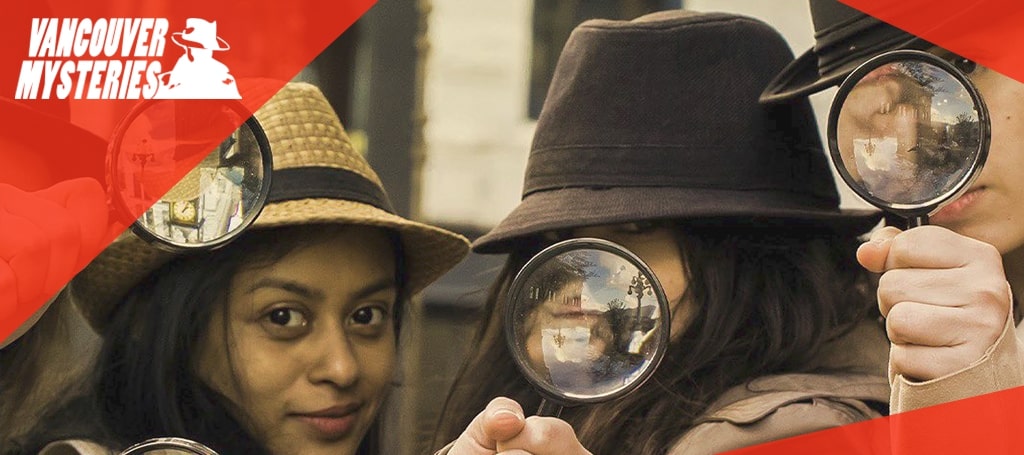 Vancouver Mysteries is a locally owned mystery game company that offers clients unique online and real-life mystery-solving games and experiences that can be uniquely explored and experienced in Vancouver itself.
Sporting high ratings in a variety of Vancouver-related adventure experiences, we think that they offer a unique and fun way to better discover the beauty that the city holds and have a new way to experience events as well.
We like that they are able to customize and come up with creative approaches when it comes to clients who want a special twist to their corporate events and insert an element of surprise for private parties.
They are able to host their events daily so clients can easily book and view their schedule whenever they intend to readily and easily on their website for convenience and faster confirmation.
Overall, with a fresh and fun take on solving different types of mysteries and an equally professional staff to help arrange the event to be a memorable one, we highly recommend them to clients visiting the area to give them a try.
Active and multiplayer activity
Highly accommodating staff
All of their outdoor games can hold group sizes of 2 players to 100+ players
Not every game is accessible for those with physical disabilities
Operating hours unavailable
Customer Reviews
Here are some reviews from their clients:
"The team here was great! Communication was great, and they were very helpful and understanding of me having to organize 12 people for a surprise party. The game was lots of fun and a great idea for an afternoon! Would definitely consider playing another of their outdoor games in the future."
"We did a game as part of a bachelorette party and had a great time! The game itself is well organized and creative and we were never lost wondering what to do/where to go next. Definitely recommend for a small group looking for a fun afternoon downtown!"
FAQs about Vancouver's Spots
---
Now that you know the top things to do in Vancouver, it's time to start planning and buying a ticket.
If you have any suggestions or know another spot here in Vancouver that deserves to be on this list, message us and we'll review it.
Oh, and if you're also thinking of living here after seeing the sights we mentioned above, check out our many lists that can help you make that a possibility! For instance, you can start with our list of the best apartments in Vancouver for your housing.