The 7 Best Thai Restaurants in Vancouver
Thai cuisine is made up of many different dishes and it is typically characterized by a sweet, salty, spicy flavor. In a way this type of food is a mixture of Indian and Asian culture.
If you're looking to try out some decent Thai fare, we've got you covered with a list of the best Thai restaurants in Vancouver. To spice things up a little, we've also thrown in some patron reviews, restaurant backgrounds, and pros & cons.
How Much Does Thai Food Cost in Vancouver?
Given the many ingredients not native to Vancouver that are used in common Thai recipes, some dishes can lean towards the expensive side. So, to give you a better idea of how much you might spend on a meal, we've put together this cost guide:
Restaurant
Price range
Menu
Sawasdee Thai Restaurant
Appetizers $10.50 – $13.00
Salads $14.00 – $15.00
Soups $8.50 – $16.00
Curry dishes $17.00 – $18.50
Chicken dishes $17.00
Beef dishes $16.50 – $17.00
Pork dishes $16.50
Seafood dishes $18.00 – $19.00
Vegetable dishes $12.00 – $13.00
Noodles/Rice $3.00 – $16.00
Full Menu
Bob Likes Thai Food.
Appetizers $8 – $11
Salads $14
Broth $8 – $15
Curry dishes $17 – $19
Nodles/Stirfry dishes $16
Rice dishes $16 – $17
Full Menu
Unchai Restaurant
Appetizers $6 – $17
Noodle soups $17 – $18
Main dishes $15 – $22
Curry dishes $19 – $20
Full Menu
Talay Thai Restaurant
Appetizers $7 – $12
Salads $12 – $13
Soups $5 – $14
Noodles $14
Curry dishes $14
Stir fries $11 – $14
Fried rice $12 – $14
Specials $16 – $17
Full Menu
Maenam
Appetizers $16 – $25
Main dishes $20 – $33
Group meals $94 – $104
Full Menu
Siam Le Bien
Appetizers $8 – $13.50
Lunch Menu $13
Drink Menu $2-$38
Full Menu
Sabai Thai Restaurant
Popular Items: $5.00 – $20.00
Appetizers: $9.00 – $20.00
Soup: $14.00
Salad: $17.00 – $19.00
Curry: $20.00 – $22.00
Rice: $3.00 – $20.00
Noodles: $14.50 – $20.00
Entrees: $17.00 – $24.00
Drinks: $2.00 – $4.50
Alcohol: $6.50
Other: $2.00
Full Menu
Always remember to check a dish's spice levels before you decide to try it out as many Thai foods can be quite spicy. If you're dining with friends or family, it may also be more affordable to split dishes since servings can be quite large.
The Best Thai Restaurants in Vancouver
With basic costs out of the way, it's time to take an in-depth look at the best Thai restaurants in Vancouver.
1. Sawasdee Thai Restaurant
SERVICES
Thai cuisine
Vegetarian meals
Lunch specials
Takeout
Delivery
WEBSITE
https://sawasdeethairestaurant.com/
ADDRESS
4250 Main St, Vancouver, BC V5V 3P9, Canada
CONTACT DETAILS
Phone number: (604) 876-4030
OPERATING HOURS
Monday: closed
Tuesday: 5 pm – 9 pm
Wednesday: 5 pm – 9 pm
Thursday: 5 pm – 9 pm
Friday: 5 pm – 9 pm
Saturday: 5 pm – 9 pm
Sunday: 5 pm – 9 pm
The Sawasdee Thai Restaurant is a popular eatery for those who want great Thai food at an affordable price. This family-owned joint has proudly served Vancouverites as far back as 1986 and it has since become a staple in the city's exotic food scene.
With many years of experience under its belt, this establishment has built up a large client base and an equally large menu to go with it. In total, there are 77 unique dishes for patrons to choose from.
Among these dishes, you can expect everything from noodles and curry to stir fry and seafood. Since not all folks have the same tolerance for spices, patrons can between four spice levels consisting of mild, medium, hot, and very hot.
If you're no stranger to spicy foods and you regularly eat dishes that would bring others to tears, very hot would be a fitting spice level. On the other hand, if you can't tolerate any spice whatsoever, then mild should definitely be your go-to.
4 different spice levels
Extremely lengthy menu
Offer vegetarian meals
Closed on Mondays
Opens late
Customer Reviews
This restaurant has served hundreds upon hundreds of Vancouverites throughout its 30+ years of operation:
"Great small family owned restaurant. The food is amazing and delicious with full of flavor and spices. Been going there for years. Never been disappointed by their hospitality and services. Definitely recommend this place." – Rodrigo R.
"Without a doubt, BEST THAI FOOD I HAVE EVER HAD! I struggled to find Thai food that compares to Sawasdee anywhere I have travelled to which includes all over Thailand. Their curries (in particular the red curry), coconut rice and pad thai are truly exceptional as are their generous portions and incredibly professional and kind staff. This is my favourite restaurant in the entire world and I recommend anyone in BC who enjoys delicious Thai food to make the trek to Sawasdee, you deserve it." – Ezequiel B.
2. Bob Likes Thai Food
SERVICES
Thai fare Curry Stay skewers Takeout Delivery
WEBSITE
https://www.boblikesthaifood.com/blog/
ADDRESS
3755 Main St, Vancouver, BC V5V 3N8, Canada
CONTACT DETAILS
Phone number:(604) 568-8538
OPERATING HOURS
Monday: 11:30 am – 9:30 pm
Tuesday: 11:30 am – 9:30 pm
Wednesday: 11:30 am – 9:30 pm
Thursday: 11:30 am – 9:30 pm
Friday: 11:30 am – 9:30 pm
Saturday: 11:30 am – 9:30 pm
Sunday: 11:30 am – 9:30 pm
Despite the unorthodox name, Bob Likes Thai Food is known for serving up great traditional Thai recipes. This establishment has all the makings of a standard Thai restaurant including chicken satay, pad thai, and curry.
If you look through the menu long enough, you'll also notice a few non-traditional dishes here and there. One such offering is Bob's Fish & Chips, which is similar to basic fish and fries but with a Thai curry twist.
Another example of this Thai fusion cuisine is Bob's Pouting, which departs from the traditional recipe in key ways. Instead of using regular potatoes, this dish uses thin sliced taro root and is topped with herbs, tofu, chili and curry sauce.
This may seem like culinary blasphemy to some, but many patrons have taken a real liking to these fusions. If you're one who enjoys Thai food and you don't mind getting a bit adventurous this restaurant may be just the place for you.
Offers Canadian-Thai fusion dishes
Delicious fish & chips
Opens early and closes late
Not ideal for those who like traditional recipes
Limited options for fried rice dishes
Customer Reviews
This restaurant's fusion dishes have captivated the tastebuds of many patrons:
"My wife and I tried this cozy Thai place. We tried fish (with tamarind, basil and garlic sauce) and Pad pie king chicken (chicken with beans). Both dishes were flavorful and the service was great." – Nitin A.
"The best Thai restaurant in Vancouver. It's super authentic, reminded me of the times I've had in Thailand. Their "fish and chips" is incredible! Mind blowing to be more accurate. As a matter of fact calling it "fish and chips" does not do it justice and clearly communicates how delicious and complex it actually is. So many flavours of Thailand packed in one dish." – Thaira B.
3. Unchai Restaurant
SERVICES
Authentic Thai cuisine
Soups
Curries
Takeout
Delivery
WEBSITE
https://www.unchai.ca/
ADDRESS
2351 Burrard St, Vancouver, BC V6J 3J2, Canada
CONTACT DETAILS
Phone number: (604) 559-6484
OPERATING HOURS
Monday: closed
Tuesday: 11:30 am – 2 pm, 4:30 pm – 8 pm
Wednesday: 11:30 am – 2 pm, 4:30 pm – 8 pm
Thursday: 11:30 am – 2 pm, 4:30 pm – 8 pm
Friday: 11:30 am – 2 pm, 4:30 pm – 8 pm
Saturday: 11:30 am – 2 pm, 4:30 pm – 8 pm
Sunday: closed
Unachai is the product of one man's struggle to provide for his family and make a living in Northern Thailand. Headed by Chef Narong Yumongkol, this restaurant was established after he traveled the world and worked at two of the hottest restaurants in Dubai and Thailand.
Taking all of his experience, Chef Narong offers patrons tons of classic Thai dishes and even a few rarer selections. For example, in many Thai eateries you often see pad thai and curry, but at this place you can get Chuchee Pla (fried fish fillet) and Khao Pad Rood Fai (special Thai rice).
Given the many ingredients used in Thai dishes, this restaurant buys its seafood, poultry, and vegetables from local providers. By sourcing fresh local ingredients, Unachai's dishes are leagues beyond other Thai restos.
Despite being relatively new, this eatery has quickly taken Vancouver by storm. Many local papers such as The Vancouver Sun and The Globe and Mail have hailed it as one of the top Thai eateries in the city.
Featured by many local papers
Serves rare Thai dishes
Sources fresh ingredients daily
This place is often packed full of diners
Reservations can be tough to make
Customer Reviews
With a veteran chef at its head, this eatery has quickly become a culinary hotspot in Vancouver:
"Ordered from Ubereats but really want to visit in person now. I loved the Kuai Tiao Khyber Kai. It was so flavourful and herbaceous, and the rice sheets were so interesting in texture – like really thick glass noodles. The crab curry was also really good. Ample amounts of seafood, so the higher prices felt justified. Huge portions, and just packed really well." – Robyn H.
"I've missed Thai food so much since coming back to Canada, and their food was perfect! Friendly staff who speak English and Thai, and gave me a very accurate wait time estimate before taking my order when they were particularly busy, just to make sure I was okay to wait that long. Definitely coming back a lot!" – Aria F.
4. Talay Thai Restaurant
SERVICES
Thai fried rice
Curries
Soups
Stir fry dishes
Takeout
Delivery
WEBSITE
https://talaythairestaurant.ca/
ADDRESS
8369 Granville St, Vancouver, BC V6P 4Z8, Canada
CONTACT DETAILS
Phone number: (604) 568-2012
OPERATING HOURS
Monday: 11 am – 2:30 pm, 5 pm – 8:30 pm
Tuesday: 11 am – 2:30 pm, 5 pm – 8:30 pm
Wednesday: 11 am – 2:30 pm, 5 pm – 8:30 pm
Thursday: 11 am – 2:30 pm, 5 pm – 8:30 pm
Friday: 11 am – 2:30 pm, 5 pm – 9 pm
Saturday: 5 pm – 8:30 pm
Sunday: 5 am – 9 pm
Talay Thai is a small, family-owned eatery situated along Granville street. These folks have been around for quite some time and they're something of a real neighborhood favorite in Marpole.
This establishment offers a small but diverse menu of noodles, curry, stir fries, and soups, and all of these dishes can be ordered for delivery or eaten in-house.
If you're with a friend, you may want to dine in as this place's interior is quite cozy with its partitioned booths and lantern lights.
In case you're a vegetarian, Talay Thai also offers a limited salad menu that uses traditional herbs, spices, and sauces. If you're not a fan of spicy dishes, you may want to let the server know though, as two of their salads can be quite spicy
The only problem some folks might have with this establishment is the fact that it's quite the drive from downtown Vancouver. But, as long as you don't mind popping down to Marpole, this restaurant's Thai fare is well worth it.
Offers tons of tofu dishes
Serves delicious soups
Cozy, intimate dining space
Relatively far from downtown Vancouver
Seating can be scarce during peak hours
Customer Reviews
Once you try this eatery's dishes you'll see just why it's favored by so many Marpole residents:
"I LOVED this place. I loved the feel of the restaurant. We went in to check out their lunch specials and I decided to try out their prawn pad thai. I am so glad I did. My buddy also got the Pad Priew Waan and that was absolutely delicious as well. The service was great and fast as well, the employees were also very knowledgeable about their food and menu. I would definitely recommend this spot to anyone who wants to check out a Thai place in Metro Vancouver." – Colby B.
"This place has a beautiful vibe. Top class service, super friendly and welcoming,goes above and beyond to make sure a customer gets what he wants! This experience lasted from when I called to check if they were open for business until we had our dinner and took off from the place! Definitely makes you wanna go back. As for the food, We got chicken satay, Thai basil fried rice and pad Thai. All the dishes were delicious and as requested. Peanut sauce that came with satay was the best I had till date. Pad Thai was juicy and topped the show. Going back before I'm off to Toronto to try green curry" – Meghana R.
5. Maenam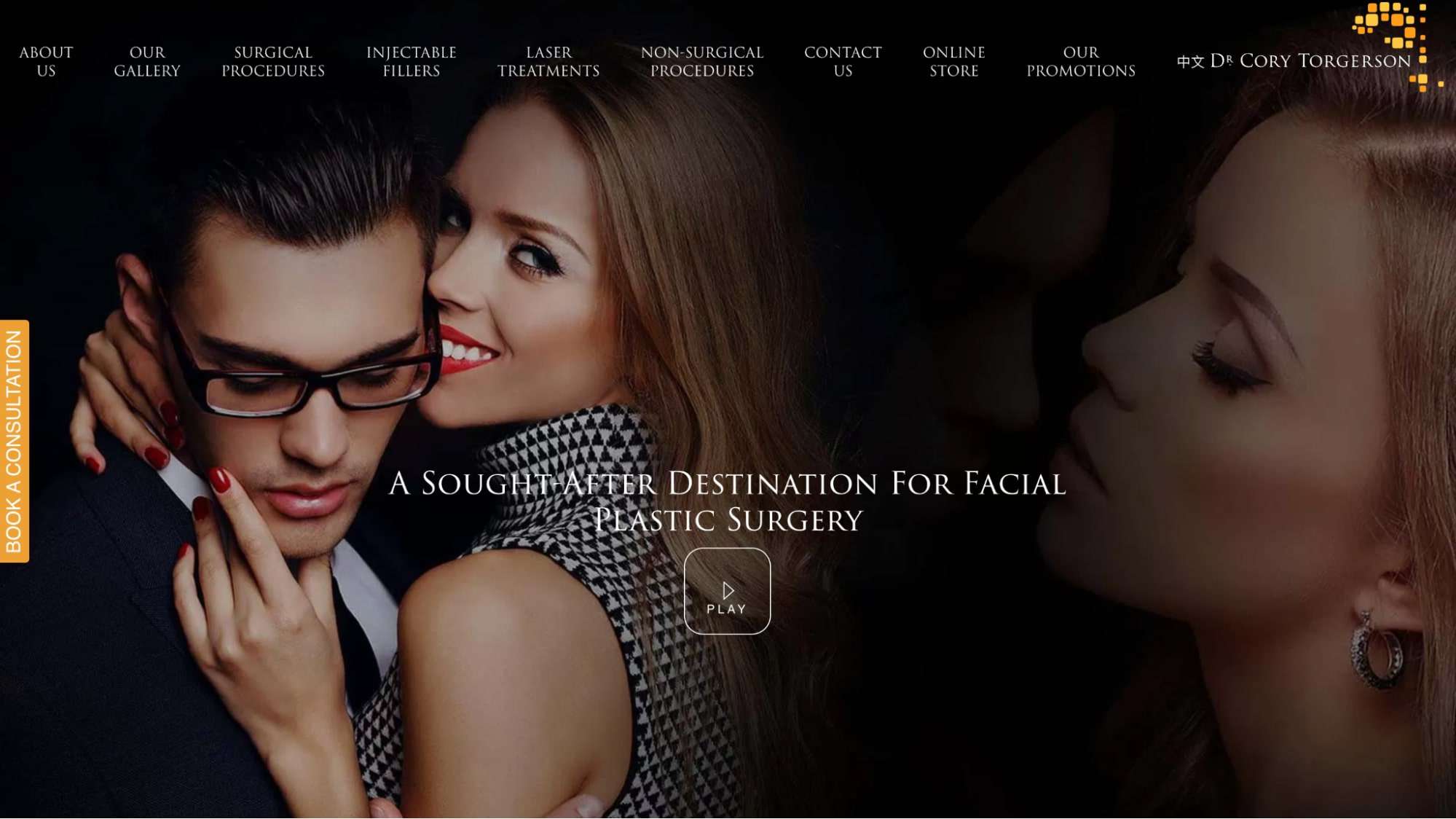 SERVICES
Modern Thai Restaurant
Traditional Thai fare
Blended culinary dishes
Open Bar
Cocktails
WEBSITE
https://maenam.ca/
ADDRESS
1938 W 4th Ave, Vancouver, BC V6J 1M5, Canada
CONTACT DETAILS
Phone number: (604) 730-5579
OPERATING HOURS
Monday: 5 pm – 10 pm
Tuesday: 5 pm – 10 pm
Wednesday: 5 pm – 10 pm
Thursday: 5 pm – 10 pm
Friday: 5 pm – 10:30 pm
Saturday: 5 pm – 10:30 pm
Sunday: 5 pm – 10 pm

Maenam is a modern Thai restaurant that offers a mix of traditional recipes and fine-dining ambiance. You can also find a delicious assortment of fusion dishes as well as some wonderful cocktails.
This mix of fine-dining and Thai tradition makes Maenam a great place for a dinner date. If you'd prefer not to eat a particularly heavy meal, you can also have a seat at the in-house bar and order a delectable appetizer.
If you're new to Thai cuisine and you're not sure what to order, this place has an excellent chef tasting menu. This gives you the option to try several of the restaurant's most popular dishes in easy-to-finish portions.
In case you can't step out to try Maenam's dishes, you can also order from their group takeout menu, which serves anywhere from 2 to 4 people. With so many options available, the tasting menu is definitely a safe bet for first-timers and indecisive customers.
Regardless of what you choose, you can be certain that you're getting authentic Thai dishes prepared with only the best ingredients from all around Vancouver.
Fine-dining aesthetic
Has an in-house bar
Offers delicious food and cocktails
Not ideal for those who like traditional eateries
Some dishes can be quite pricey
Customer Reviews
These are just a few of the many rave reviews that Maenam has received:
"Friendly staff, pleasant environment and unique but tasty dishes are major impressions of mine. We were having a satisfying dinner here. Sweet Sticky Rice is fabulous!!! Definitely will come back again." – Nick Z.
"Had the chef tasting menu for me and my date. It's a casual dining place but it offers many fine dining style cuisine. The food tasted amazing and there was way more food than we expected as the title of tasting kind of threw us off. There were 2 main dish which was flavoured amazing well with the spices and food that I usually dislike or avoid tasted great as well. Service was very fast and profession, well worth the time and effort to reserve a table here." – Ryu K.
6. Siam Le Bien
Siam Le Bien is a restaurant that is passionate about serving customers an authentic taste of Thai food and flavors. With a modern twist to these traditional dishes, they continuously try to bridge the rich and diverse culture of Thailand with every bite of their dishes.
Their website is easy on the eyes and straightforwardly presents the various menu items that they offer along with the price ranges.
This is especially excellent for clients who are considering the price and want a good value for their money yet get a real taste of Thai cuisine.
All their dishes are made fresh and to order daily and are made of only high-quality ingredients to ensure that clients will have an excellent dining experience.
They also offer excellent combinations for clients new to the type of cuisine. Furthermore, they also accept reservations online which is convenient for clients who wish to have contactless transactions.
Fresh dishes daily
Comprehensive website
Accepts reservations
Customer Reviews
Here are some reviews from their clients:
"My family and I stumbled upon this restaurant the day after Christmas when many places were closed. We are so glad we found this gem! We ordered Thai iced tea, yellow curry, spring rolls, coconut soup, pad Thai, and vegetables. Each dish was so flavorful, fresh and comforting. Our waitress was quite friendly and the service was on point. If in the area, try to make an effort to come here — you won't be disappointed!" – Noa M.
"A hidden gem for Thai food in the Burnaby Heights area! We got the green curry and the pad se ew and were very impressed with both. The spice level was just right for us for the curry and I loved the eggplant that was in there. The pad se ew had great flavour, and we cannot wait to come back here again! Their Thai ice tea was also on point, great taste and not too diluted!" – Kay F.
7. Sabai Thai
It was May 2005 where Jau Sekhon opened Sabai Thai in Surrey, British Columbia, serving guests authentic Thai cuisine. As a chef and owner, she works tirelessly to advance her vision of providing exemplary food and all-round customer service and fostering a positive team atmosphere for her staff.
We are amazed as the Entrepreneur, Chef and Owner Jau does it all. Being a single mother, she started her current restaurant business almost overnight. It was her two children where she had gain her inspiration and since she is completely new to the culinary world, what she learned along the way was priceless.
Compared to other restaurants, Sabai Thai's menu has been carefully crafted to achieve the perfect balance of spicy, sour, salty and sweet as Jau really wants to provide the most authentic Thai food experience.
Their ingredients are sourced from local British Columbia grocery stores and local independent stores, giving the restaurant confidence in the quality and ethics of its products. Thus, it results to their menu having a juicy balance of texture, flavor and aroma.
It is impressive to see that Jau is really hands on with their restaurant..Since they have some food on their menu that contains strong chili and spice flavors can be detrimental to some wines, she has carefully crafted a wine and beer list to complement the meal.
To add to their authentic classic Thai menu, what is great about their restaurant is that they also have a friendly staff that will advise you on the best combinations of Thai dishes  to  best balance the flavors in your meal. 
With Sabai Thai, all of your Thai food cravings will for sure be satisfied, from their rice, noodles, soup, curry, and salad.
Customer Reviews
Here are some reviews from their clients:
"First try here and so happy to find out this place! Those portions fit for two Asian girl's appetite and taste a lot 🙂 try the papaya salad!!" – liu J.
"My wife and I have been here many times. Excellent food. Great prices and a nice atmosphere. Always on our list when we think of where to eat." – Petros Y.
"Came for the weekday lunch special. Pretty standard, good Thai food. We were the only ones in the restaurant which was a bit sad. I'd come back for dinner if I was in the area. This part of Surrey really lacks Thai food, we need more places like this!" – Jen Y.
"Delicious authentic Thai food. The freshest ingredients make their foods so tasty. Generous portions as well as very nice atmosphere and friendly service. Can't wait to go back ☺️" – Austin S.
"Our fave is the lettuce wraps , chicken skewers ….. peanut sauce is to die for. Our newest try was the red curry , prawn dish in coconut milk 🤑🤑🤑 Staff is amazing 💞 Cleanliness is above the dial 😎" – Joan R.
FAQs About Thai Restaurants
---
That wraps up our list of the best Thai restaurants in Vancouver. Now that you're all caught up on where to find the best Thai fare, you can start skimming through menus to find a dish that best suits your personal tastes.
In case you order a particularly spicy dish, you may want to douse the fire with some dairy. To help you out we've gathered a list of summaries, reviews, and pros & cons on the best ice cream parlors in Vancouver.