Is Vancouver a Good Place to Go to College?
If you're thinking about applying for colleges, at this point you might be wondering what it takes for a person to get a good degree, get their hands on a good job and also help you find out what kind of career you want to pursue in the future.
Vancouver is a good place to go to college and has been recognized as one of the best cities in Canada for students. Not only is the quality of education superb, but the city also has a diverse mix of languages, cultures, and people, making it a fun and dynamic place to live.
Keep reading as we provide you with information to help you decide if you should get your college degree in Vancouver.
Quality of Education in Vancouver
British Columbia's (BC) education system is among the best in the world.
The province has a world-renowned transfer system that allows students to easily move from one level of qualification to another from one post-secondary institution to the next.
This allows learners a flexible way to choose their own study paths that best suits their goals. In fact, BC is the first province in Canada to receive a globally recognized seal of quality for post-secondary education from the Education Quality Assurance (EQA).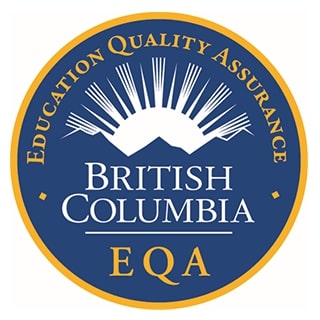 The Conference Board of Canada also released a ranking of provinces based on education and skills, with British Columbia ranking first. BC received an "A" and a "B" in each category for college and university attainment.

For comprehensive information on how education performance is measured. Check out their website methodology.
Vancouver Is a Fun and Dynamic Place to Live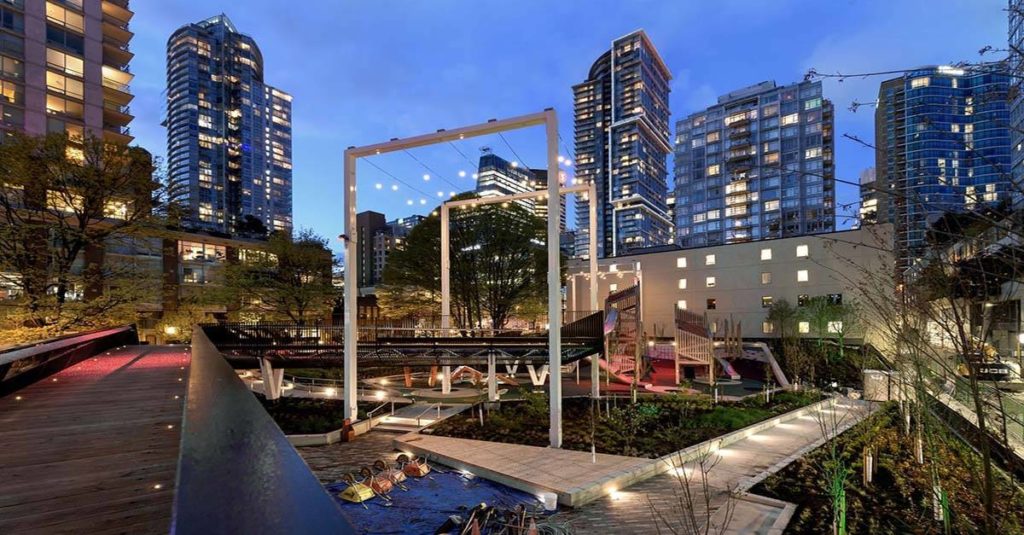 Vancouver is a melting pot of religions, ethnicities, and cultures from around the world, which creates diverse communities and makes it an exciting and vibrant place to live.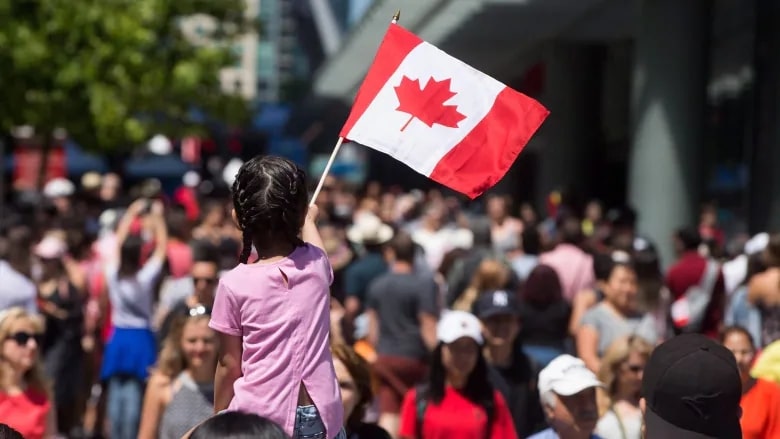 This makes it a great place to learn about the different cultures of the world because there are so many different festivals, events, and foods to try.
This is also why the city is a popular tourist and immigrant destination. The majority of the early residents of Vancouver were from East Asia, particularly China.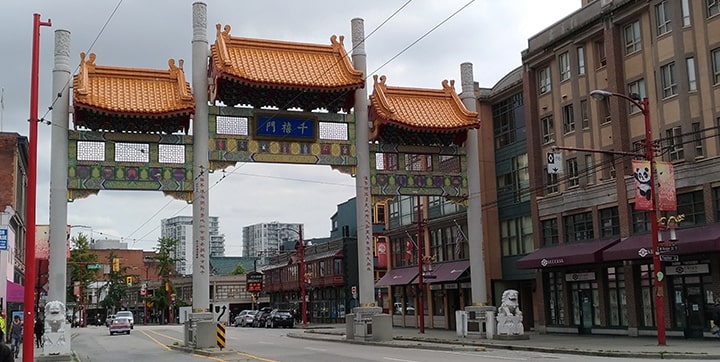 Chinatown is a culturally diverse landmark in Vancouver. These Chinese-populated neighborhoods are the most brilliant example of Vancouver's ethnically diverse culture.
There are also notable signs of Japanese culture, such as the Nitobe Memorial Garden at the University of British Columbia.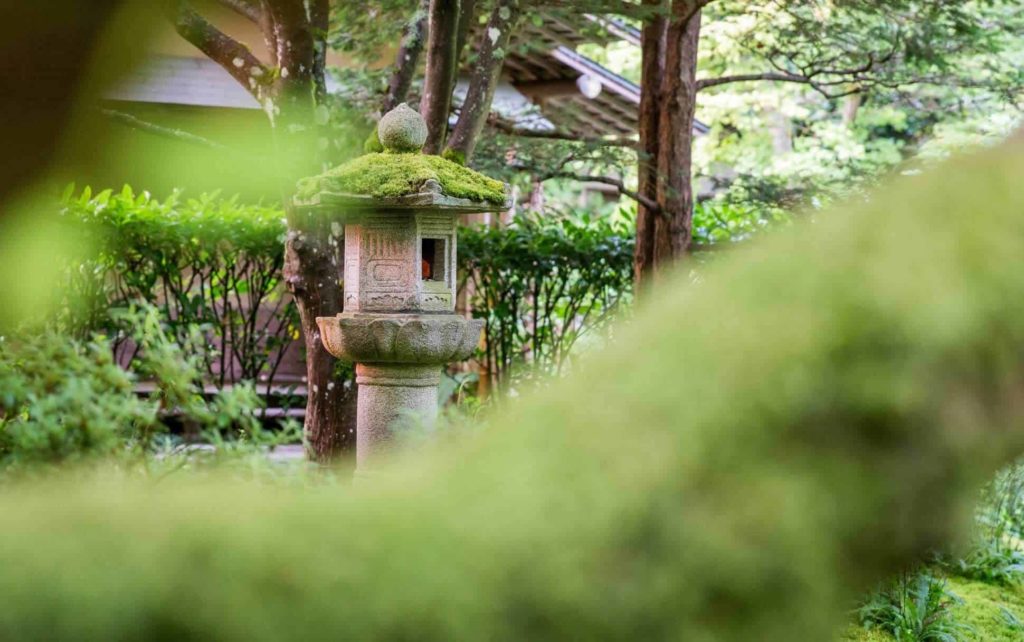 The garden features an arched bridge, a bonsai court, and a picturesque lake surrounded by shrubs and trees that are inspired by the traditional Japanese stroll garden.
There are also japanese restaurants inside the campus that serve sushi, ramen, and Japanese rice bowls.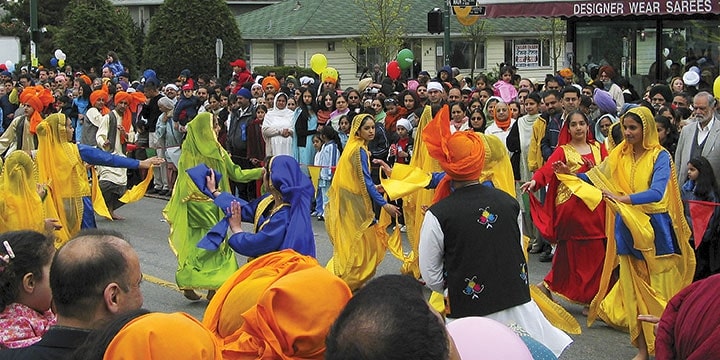 Indian and South Asian immigrants also contribute significantly to Vancouver's culture. The city has a Punjabi market where you can buy gold bangles, spices, Indian cuisine, and Indian restaurants.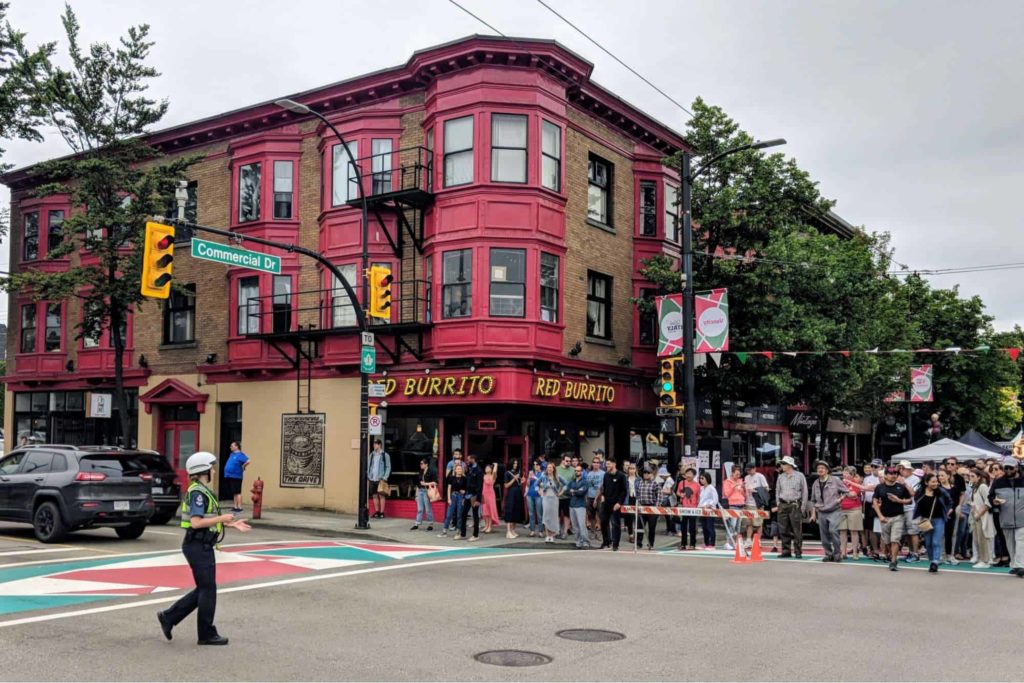 Little Italy is another symbol of Vancouver's cultural diversity. This location offers a diverse range of Italian culture, from cuisines and restaurants to artifacts and coffee shops.
Tuition Rates in Vancouver Compared to Other Cities in Canada

The cost of tuition and other fees at universities, colleges, and vocational training schools in Vancouver and across Canada is influenced by a number of factors.
This can include fees for books, amenities, and diagnostic testing to see if a student is eligible for admission. International students may also have to pay extra fees.
The good news is that tuition fees in Canada are generally less expensive than in the United States, Great Britain, and Australia.
According to Statistics Canada, tuition fees for Canadian undergraduates decreased by an average of 5.3% in 2019/2020, while they increased by 7.6% for international students.
In the table below, we've listed the average tuition rates in Canada for domestic and international students.
| Student Type | Undergraduate Degree | Postgraduate Level |
| --- | --- | --- |
| Domestic | CAD 6,463 per year | CAD 7,056 per year |
| International | CAD 29, 714 per year | CAD 17,744 per year |
Data from Statistics Canada via https://www.statcan.gc.ca/
In Vancouver, the average tuition fee for an undergraduate student costs around CAD 4,576 to CAD 10,347, while foreign students can expect to pay up to CAD 42,803 for an undergraduate degree.
Check out the table below for more information on the tuition costs of some of Vancouver's colleges and universities for both domestic and international students.
| UNIVERSITY | Undergraduate - Domestic | Undergraduate - Foreign | Graduate - Domestic | Graduate - Foreign |
| --- | --- | --- | --- | --- |
| Kwantlen Polytechnic University | CAD 6,214 | CAD 20,949 | CAD 8,379.60 | CAD 10,474.50 |
| Royal Roads University | CAD 10,347 | CAD 22,063 | CAD 17,482 | CAD 21,383 |
| Simon Fraser University | CAD 6,114 | CAD 31,775 | CAD 4,051 | CAD 4,051 |
| The University of British Columbia | CAD 7,625 | CAD 42,803 | CAD 5,302 | CAD 9,314 |
| Thompson Rivers University | CAD 4,576 | CAD 19,218 | CAD 9,861 | CAD 14,168 |
| University of Northern British Columbia | CAD 5,756 | CAD 23,818 | CAD 3,569 | CAD 4,996 |
| University of the Fraser Valley | CAD 8,238 | CAD 19,680 | CAD 17,122 | CAD 25,000 |
| University of Victoria | CAD 6,045 | CAD 27,836 | CAD 6,278 | CAD 7,919 |
| Vancouver Island University | CAD 4,798 | CAD 19,227 | CAD 14,021 | CAD 18,360 |
Data from Statistics Canada via https://www.statcan.gc.ca/
International Students in Vancouver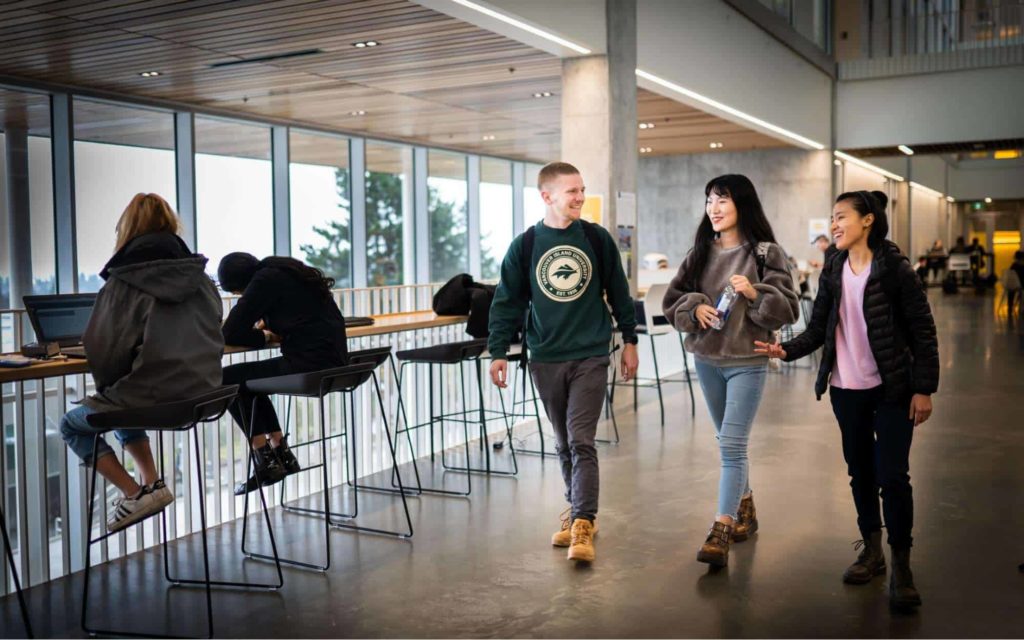 If you're planning to study in Canada, international students need to obtain a Canadian study permit, which serves as a student visa for the duration of your stay.
According to the Canadian Government, study permits can cost up to CAD 150, which includes extensions per person. As for foreigners who want to restore their status as a student, this will cost CAD 350 on top of the CAD 150 study permit.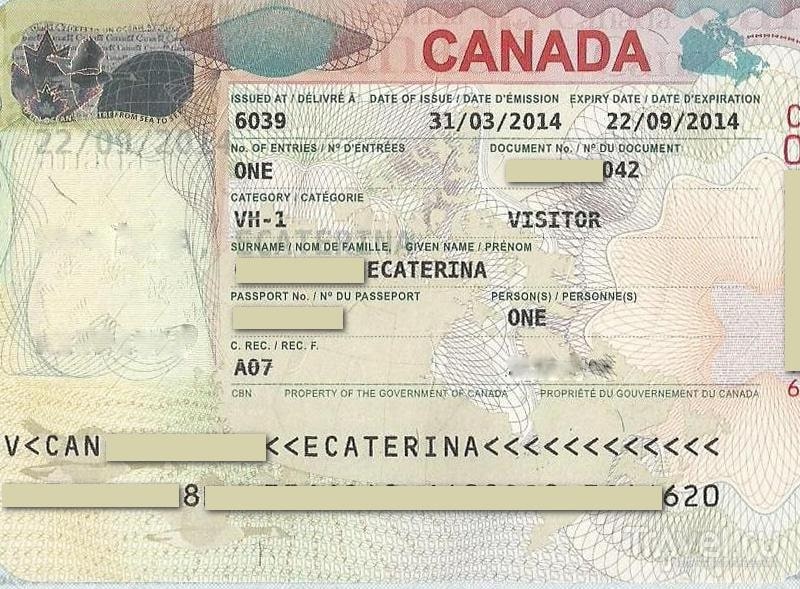 You can apply for a Canadian study permit either online or through a paper application, which can be obtained from the Citizenship and Immigration Canada (CIC) website.
Scholarships, grants, and bursaries are also available to international undergraduate and graduate students who wish to study in Canada. There are scholarships for athletic and academic excellence and other recognitions.
You may also check out financial aid information on the Canadian Information Centre for International Credentials website.
Quality of Life in Vancouver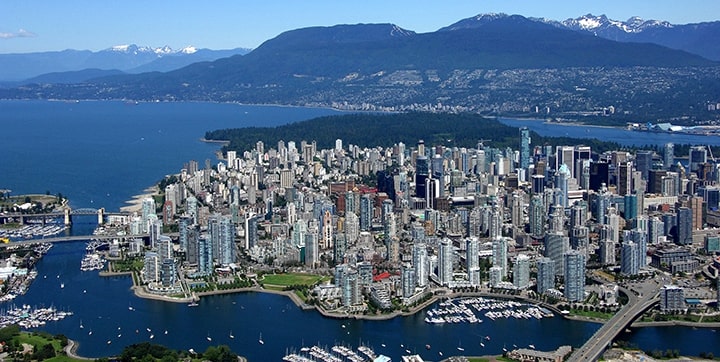 The quality of life in Vancouver is one of the best for students. The city boasts a diverse population that comes together to form an incredible cultural experience.
Its proximity to nature and access to outdoor activities make it an ideal place for students who wish to enjoy both urban and natural surroundings.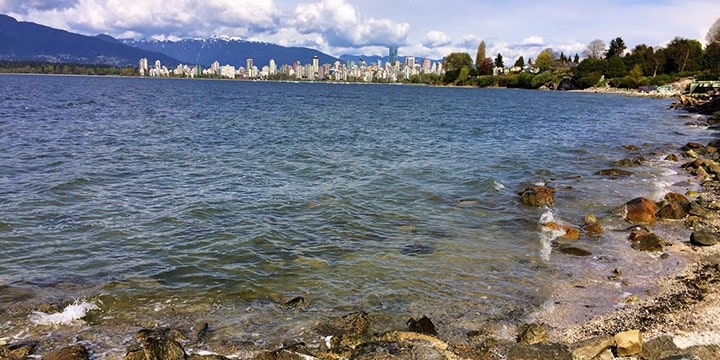 Vancouver offers many features that other cities in Canada don't, including diverse natural landscapes, fascinating history, and unique outdoor activities like whale-watching, floatplane riding, and even nude beaches.
In addition, Vancouver has a variety of safety programs. This includes programs for public safety such as free workshops on disaster preparedness, increased police presence, and initiatives to monitor drug and alcohol use in schools.

The Substance Use Prevention and Intervention Program is a good example. This program is a comprehensive set of services to make schools safer, promote healthy child development, and prevent alcohol, tobacco, and other drug abuse.
When you decide to study in Vancouver, you will quickly discover that the city welcomes immigrants and international students from around the globe.
Vancouver is well-known for its natural beauty, diversity, and excellent quality of life, so it is understandable that people want to live and study here.
Top Colleges in Vancouver
1. Columbia College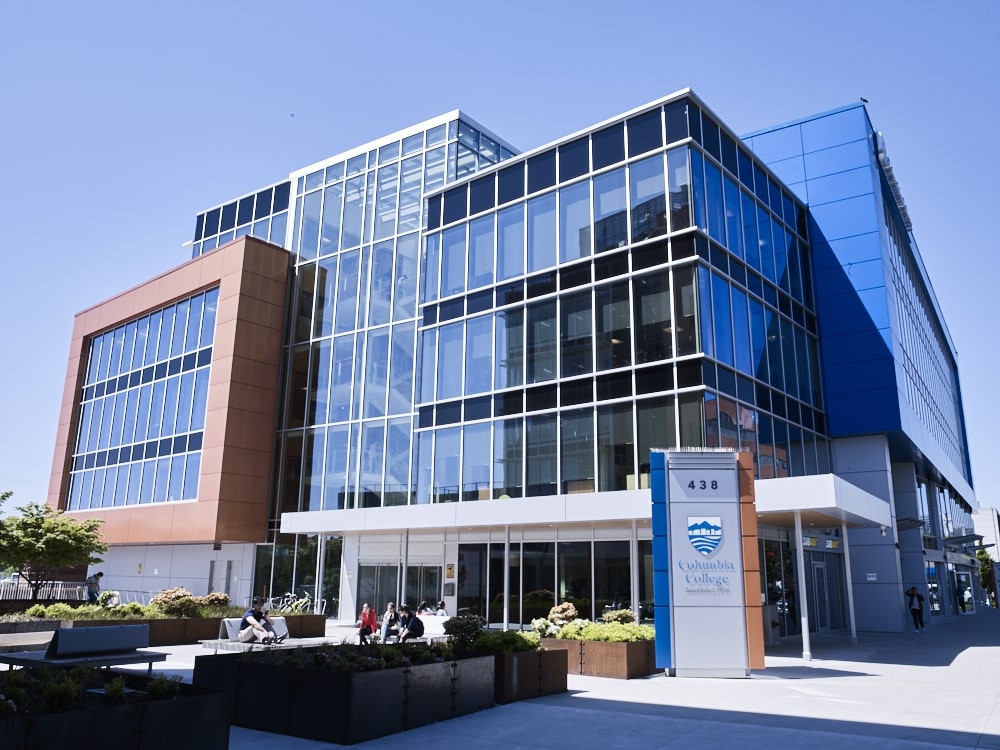 | | |
| --- | --- |
| AVERAGE TUITION FEE | CAD 63,530 |
| ACCEPTANCE RATE | 86.8% |
| WEBSITE | http://www.columbiacollege.ca/ |
| ADDRESS | 438 Terminal Ave, Vancouver, BC V6A 0C1, Canada |
| CONTACT DETAILS | Phone: 604-683-8360 |
| OPERATING HOURS | Monday - Friday: 09:00 AM - 05:00 PM |
Columbia College, founded in 1936, made it their mission to provide students with the education and skills they need to become responsible and productive members of society.
This university is one of the top three providers of international students at the University of British Columbia. They also send students to Simon Fraser University and other major universities in the city.
Columbia College offers first and second-year university courses, high school programs, a British Columbia Ministry of Education Certified Senior Secondary Program, and a Languages English for Academic Purposes Program.
Columbia College also has tutoring services where you can get assistance for projects, academic papers, and research work.
2. British Columbia Institute of Technology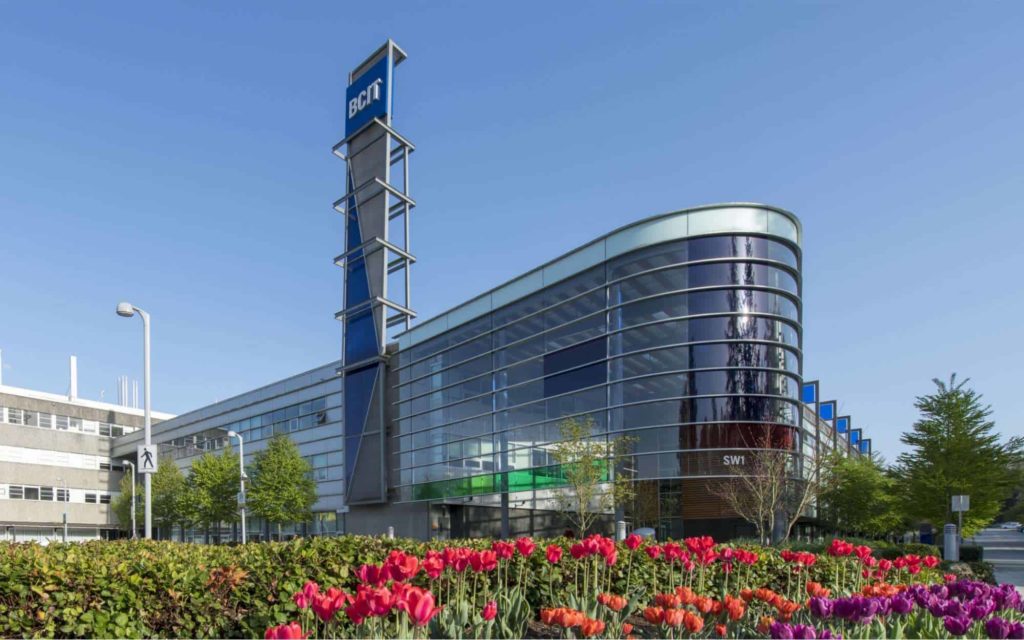 | | |
| --- | --- |
| AVERAGE TUITION FEE | CAD 16,640 |
| ACCEPTANCE RATE | 85% |
| WEBSITE | https://www.bcit.ca/ |
| ADDRESS | SW 3, White Ave, Burnaby, BC V5G 3H2, Canada |
| CONTACT DETAILS | Phone: 604-434-1610 |
| OPERATING HOURS | Monday - Friday: 08:00 AM - 04:00 PM |
The British Columbia Institute of Technology (BCIT) was established in 1964 and offers diploma, certificate, bachelor's, and master's degree programs.
This school provides courses in applied and natural sciences, business and media, computing and information technology, and health sciences.
They also provide apprenticeships and trades, with over 100 specialized trades available in as little as 6 months.
The British Columbia Institute of Technology is ranked 1,314 in the world in 2022, according to the QS World Ranking. Their campus is also nearby to several Asian restaurants whether you like Japanese, Chinese, or Western food and cafes.
3. Emily Carr University of Art and Design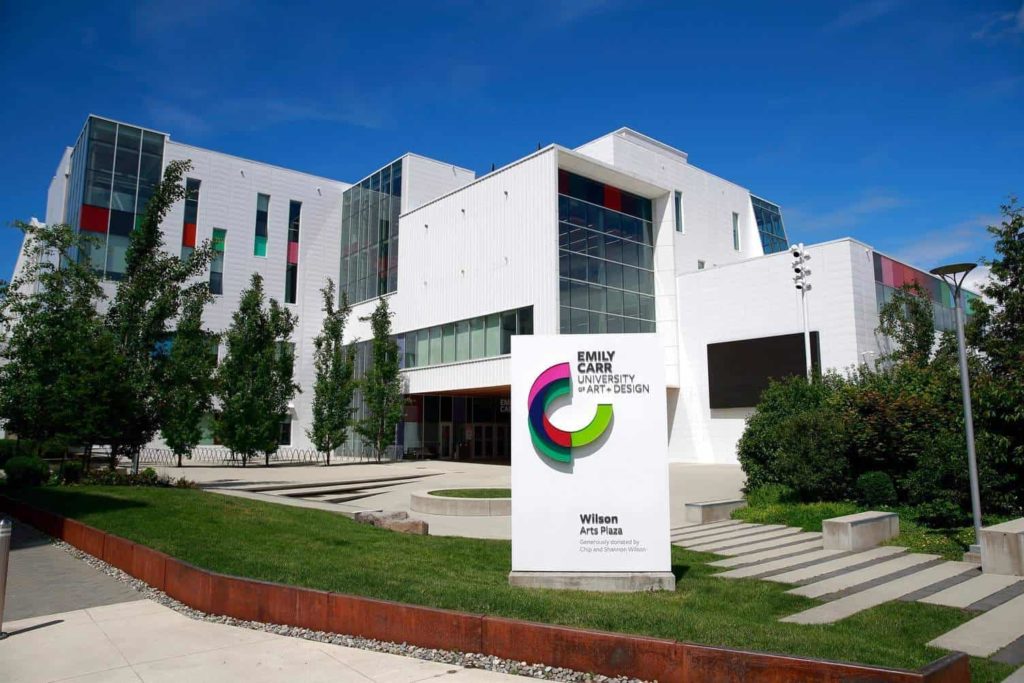 AVERAGE TUITION FEE
CAD 7,322
ACCEPTANCE RATE
55%
WEBSITE
https://www.ecuad.ca/
ADDRESS
520 E 1st Ave, Vancouver, BC V5T 0H2, Canada
CONTACT DETAILS
Phone: 604-844-3800
OPERATING HOURS
Monday - Thursday: 07:30 AM - 01:00 AM

Friday: 07:30 AM - 11:00 PM

Saturday - Sunday: 08:30 AM - 11:00 PM
Emily Carr University, which was established in 1925, provides courses in art, media, and design. In an interdisciplinary and team-based environment, this university combines studio practice, research, and critical theory.
They offer 2D and 3D animation, ceramics, film, and visual arts programs. In addition, they offer two graduate programs in fine arts and design.
They also have flexible programs, individual courses, and teen programs if you want to continue your education. This university also has art galleries and exhibition spaces that showcase Vancouver's culture and community.
Emily Carr University is ranked first in Canada and 24th in the world for art and design.
4. Capilano University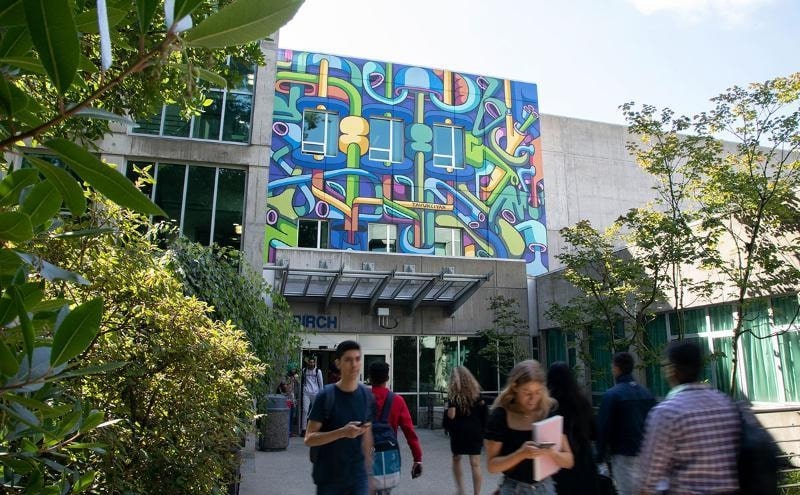 | | |
| --- | --- |
| AVERAGE TUITION FEE | CAD 15,053 |
| ACCEPTANCE RATE | 72% |
| WEBSITE | https://www.capilanou.ca/ |
| ADDRESS | 2055 Purcell Way, North Vancouver, BC V7J 3H5, Canada |
| CONTACT DETAILS | Phone: 604-986-1911 |
| OPERATING HOURS | Monday - Friday: 08:30 AM - 04:00 PM |
Capilano University is a public university in North Vancouver that offers university degree programs and courses.
The university was founded in 1968 and offers certificates, diplomas, bachelor's, associate degrees, advanced diplomas, and post-baccalaureate diplomas.
Some of the areas they cover include creative and applied arts, business and management studies, health and human services programs, and arts and science courses.
The University's contracted supplier Chartwells also manages full-service food and beverage services at their North Vancouver campus.
If you need a break, visit the campus's many stores, which include Cinema Cafe, Subway, Tim Hortons, and numerous coffee shops.
According to UniRank, Capilano University is ranked 64 among Canada's top universities.
5. Simon Fraser University

| | |
| --- | --- |
| AVERAGE TUITION FEE | CAD 7,064 |
| ACCEPTANCE RATE | 59% |
| WEBSITE | http://www.sfu.ca/ |
| ADDRESS | 8888 University Dr, Burnaby, BC V5A 1S6, Canada |
| CONTACT DETAILS | Phone: 778-782-3111 |
| OPERATING HOURS | Monday - Friday: 08:30 AM - 04:00 PM |
Simon Fraser University is a public research university that opened in 1965. They have three campuses located in Burnaby, Surrey, and Vancouver.
The university offers over 100 undergraduate degrees as well as several graduate courses. They also offer flexible programs for those looking to further their education or take short vocational courses.
This university is one of the top 10 universities in Canada by QS World University Rankings.
---
Vancouver is a great place to get your college degree, and it's not just because of all the beautiful nature. There are many amenities, great colleges, and vibrant city life.
We hope our article has provided you with useful information for you to reach a decision on whether or not you should get a college degree in Vancouver.
If you still need more suggestions on where to get your degree, read our article on the best colleges in Vancouver.