A Local's Guide to DT Vancouver
With towering mountain ranges and lush green forests surrounded by the ocean, Vancouver is best known for its natural beauty. It provides both residents and visitors with a healthy mix of rugged nature and cosmopolitan sophistication.
Moreover, Vancouver's downtown peninsula perfectly embodies everything that the West Coast is famous for!

With easy access to the forests of Stanley Park and beyond, downtown is easy to navigate on foot.The city's SkyTrain Canada Line also connects the neighbourhoods downtown with each other, making exploration easy for newcomers and visitors alike.
Vancouver's Downtown Area
Now, before you start exploring, it's important to know that Vancouver's downtown is made up of 4 distinct neighbourhoods. These are Gastown, Chinatown, Yaletown and the West End.
If you're ready to find out more, read on!
Gastown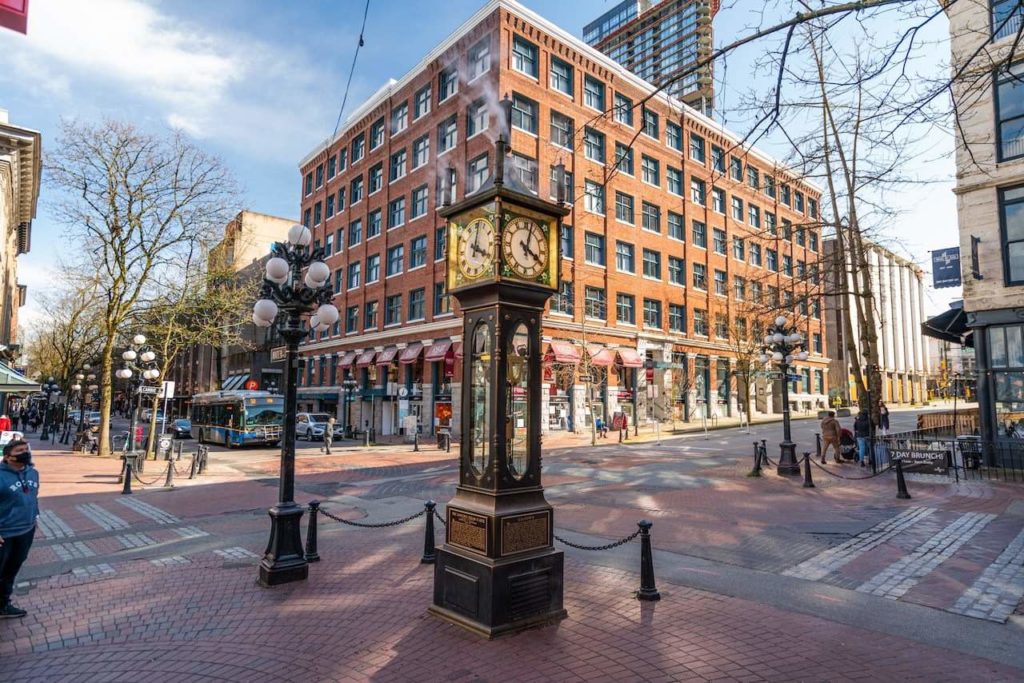 Gastown lies on the north end of Vancouver's downtown peninsula, extending eastwards to Main Street and Hastings Street to the south of Richards Street.
As Vancouver's oldest neighbourhood, Gastown was founded by John 'Gassy Jack' Deighton in 1867. The area is so named after the man, who earned himself the nickname due to his talkative nature.
The cobblestone of Water Street, combined with the vintage light posts and the iconic steam clock, lend a charming and historic element to the neighbourhood.
The buildings that line the streets reflect the Victorian architecture that was popular in the 1870s when Vancouver was being established.
These days, Gastown is a central hub brimming with activity. Tourists and locals alike flock to Gastown to wander up and down the avenues or to go people-watching and window shopping.
Walking tours run several times per day, giving visitors a chance to learn about Gastown's unique history. Souvenir shops, First Nations art galleries, cafes, pubs, eclectic boutiques and trendy restaurants make up most of the retail space of Gastown.
You can end your afternoon exploring Gastown with a drink at any of the local pubs. You'll then want to head to the Vancouver Lookout, located on West Hastings Street, and gaze down at Vancouver's sprawling Downtown from 167 meters high.
Chinatown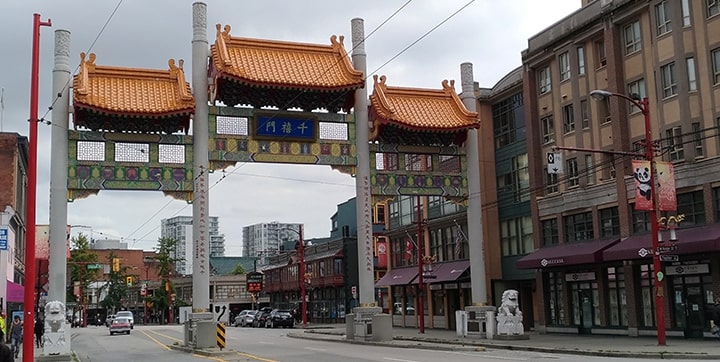 The first Chinese immigrants to Vancouver established Chinatown in the 1890s when they came over to work in the coal mines and for the Trans-Canada Railway company.
Chinatown lies in the east end of Vancouver's Downtown district and is the third largest Chinatown after New York and San Francisco. It is bordered by East Pender Street, Gore Avenue, East Georgia Street and Carrall Street.
There is a rich history to Vancouver's Chinatown, which has had a significant impact on the city's culture. In fact, Chinese culture is celebrated with the Chinatown festival every August.
In Chinatown, you can find specialty stores, restaurants and bakeries offering products from throughout Asia. A handful of restaurants and shops started by young entrepreneurs offer modern takes on traditional Asian fare as well as fusion restaurants, breathing new life into the area.
You can spend the day walking the streets of Chinatown, stopping at apothecaries and specialty grocery stores selling live seafood, Asian vegetables, herbs and cookware.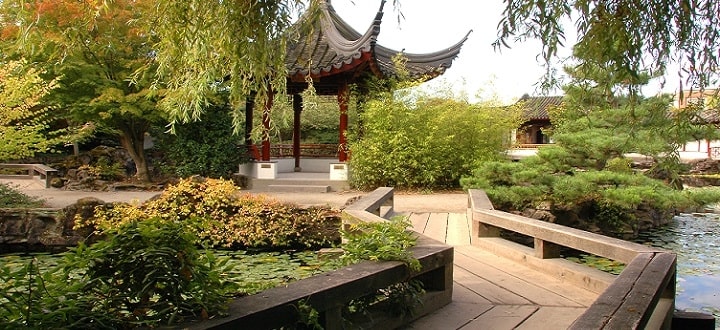 Likewise, stop for lunch at any of the dim sum restaurants available or stroll through Dr. Sun Yat-Sen Classical Chinese garden, the first of its kind ever built in Canada.
The West End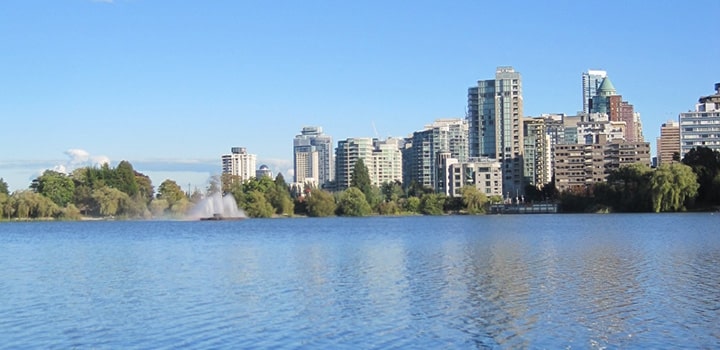 Not to be confused with West Vancouver, the West End is surrounded by Stanley Park and English Bay Beach. At first heavily forested, the area was cleared to make way for brickworks, but then later became the city's first neighbourhood for upscale homes.
The West End's long history is reflected in its diverse architecture that includes both heritage homes and vintage high-rises. Steps away from both parks and beaches, the West End is a trendy and coveted area to live in.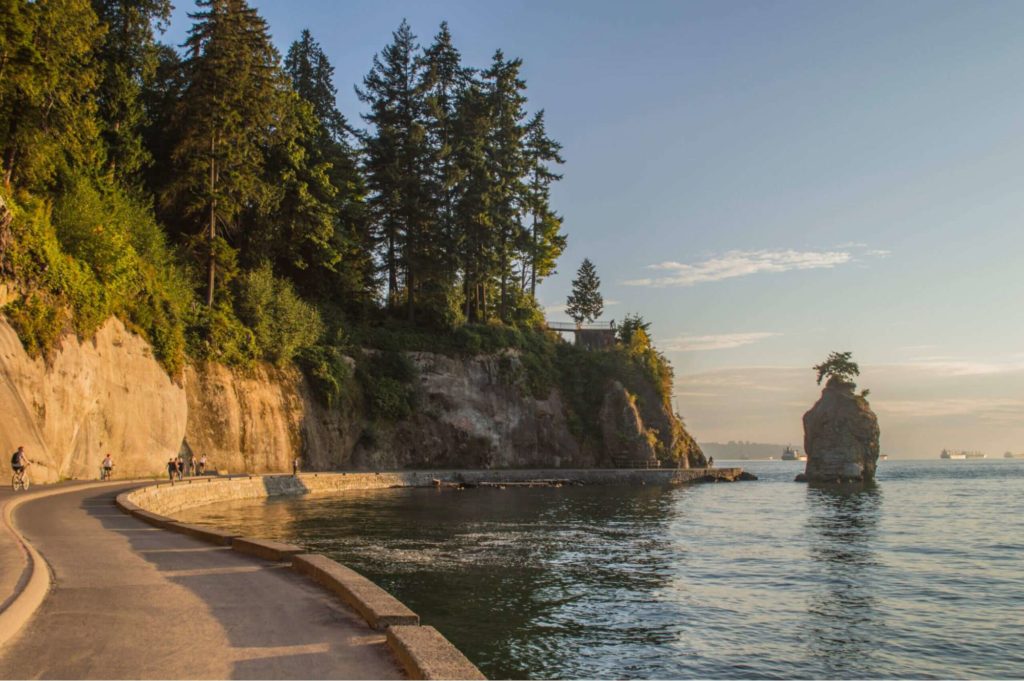 The West End is directly accessible from Stanley Park via a walking trail, making it a perfect starting or end point for a day of exploring the park. Rent a bicycle from any of the rental shops along Denman Street and finish off your tour with a drink at any of the West End's trendy pubs.
Alternatively, you can rent a kayak or paddleboard from vendors at English Bay and spend the day in the water.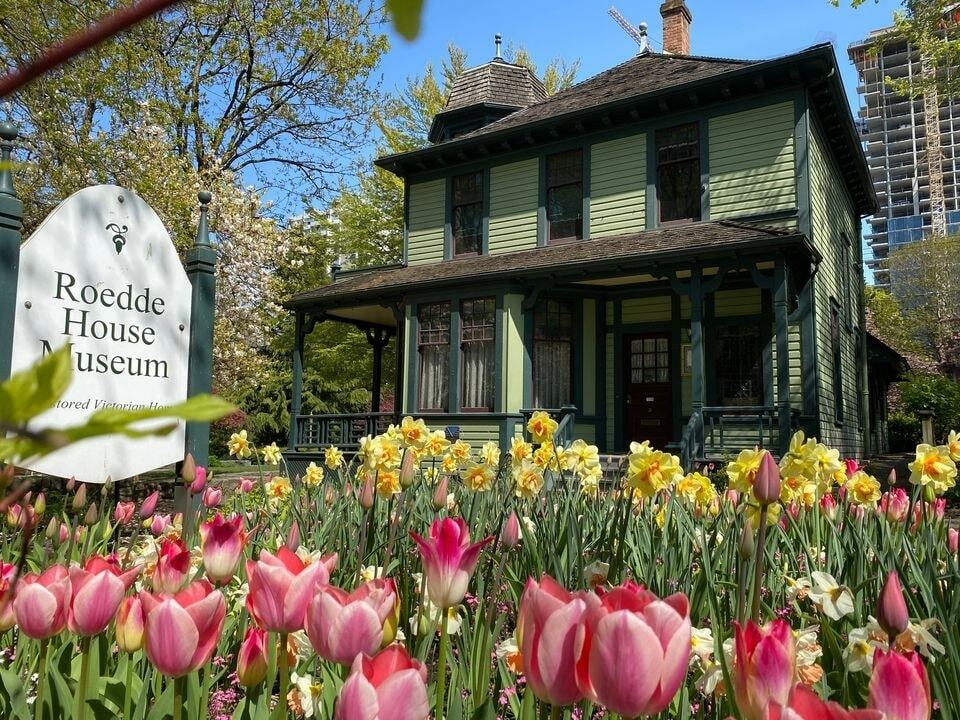 You can likewise learn about the history of the area at the Roedde House Museum and end your day by watching the sun disappear into the ocean from English Bay or Sunset Beach.
Yaletown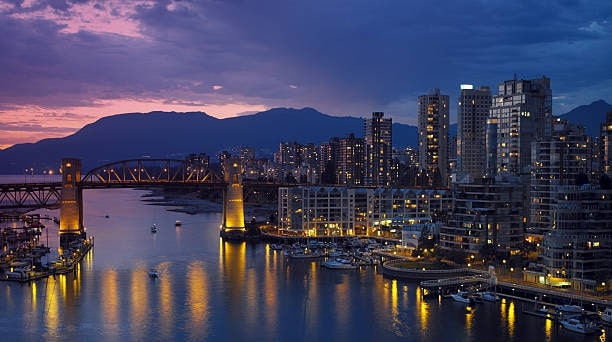 Yaletown was transformed by Vancouver's World's Fair in 1986. Originally the western terminus for the Canada Pacific Railway, Yaletown has since become one of Vancouver's poshest neighbourhoods.
It lines on the southern edge of Vancouver's Downtown peninsula and sits between Homer Street and Robson Street, with False Creek running alongside it.
Many Yaletown residents enjoy the abundance of waterfront parks and easy access to the Seawall for running and biking.
Aside from lofty apartments, Yaletown has plenty of cafes and restaurants to choose from as well as quirky and unique boutiques. What's great is that many of these are independent or locally owned and operated.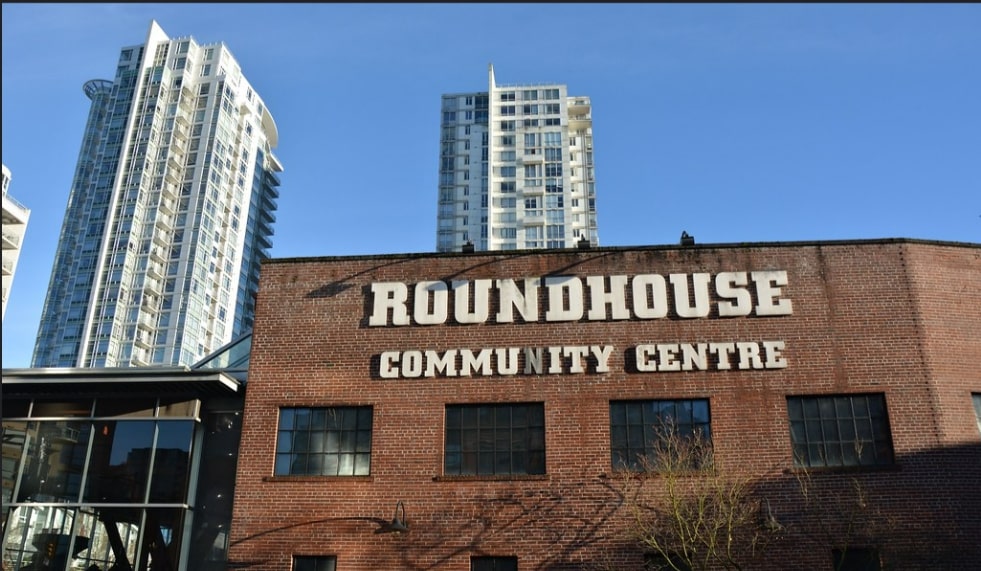 Moreover, the redbrick warehouse that Yaletown is known for, which was originally built to accommodate the loading of textiles onto the trains, has been upcycled by the newest bars and restaurants, which use the space as patio seating.
Yaletown is also known for its bustling nightlife, with lounges, dance clubs and cocktail bars lining the streets.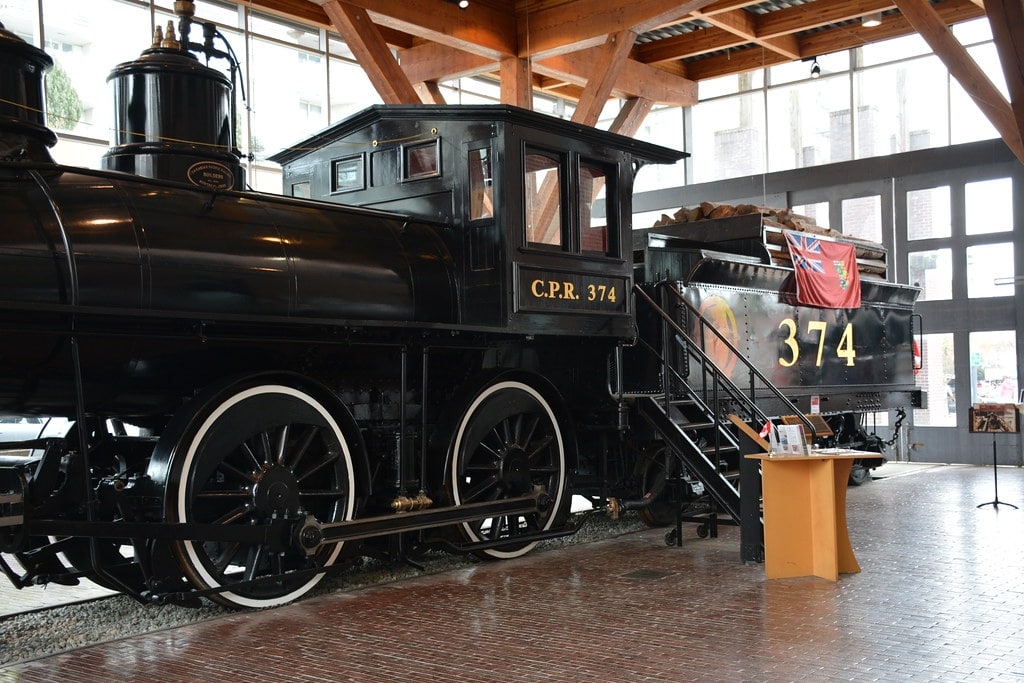 History buffs will appreciate the chance to learn about Engine 374, the first engine to bring a transcontinental train carrying passengers into Vancouver in 1887. The engine is on display at the Roundhouse Community Centre.
Other Things To Do in Downtown Vancouver
Take a stroll through the Granville Street Entertainment District. Here, you can buy tickets to a show, have a drink at any of the bars, or spend the day shopping.
People-watch and dabble in some city photography at Robson Square, located on the corner of Robson Street and Howe Street.
Check out the Vancouver Art Gallery, right across the street from Robson Square. Afterwards, grab something to eat from any of Vancouver's famous food trucks.
Learn more about how our world works at Science World, a major interpretive and learning centre located in Yaletown. Bring the kids or enjoy an adults-only visit to Science World After Dark.
Have a picnic at David Lam Park, a massive green space that looks out onto False Creek.
Take a False Creek Ferry from Yaletown to Granville Island. Stock up on dinner ingredients at the Granville Island market.
---
There you are, we hope this guide helped you on what to see and do in downtown Vancouver. There are plenty of activities for all ages here so make sure to bring all your friends and loved ones!
If you're still up for it, here are the best things to do in Vancouver.