Our Guide to Coal Harbour: Best Things to Do in Vancouver's Waterfront District
Back in the day, Coal Harbour had quite the reputation as Blueblood Alley, with its fancy mansions owned by the city's upper crust.
But things have definitely changed. Now, you'll find a mix of sleek high-rises and lively marinas filled with charming houseboats, all creating a waterfront scene that tourists and residents alike love seeing up close.
Well, who wouldn't? Read on to know more about Coal Harbour and what you can do in this lovely district!
What is Coal Harbour known for?
Coal Harbour is known for its stunning waterfront location, upscale residential properties, vibrant waterfront promenade, and proximity to Stanley Park.
It's the kind of place where you can soak in the beauty of the Burrard Inlet, Stanley Park, and the North Shore Mountains, all in one breathtaking view. You can walk along the Seawall and feel like you're staring at a postcard brought to life!
The neighborhood also has high-rise condominiums and luxurious apartments that will show you exactly how Vancouver got the moniker "City of Glass." Waking up to breathtaking views every morning? Yes, please!
Then, there's the waterfront promenade, which is a hub of activity. There are parks, marinas, and a bunch of cool shops and restaurants to explore – it's the perfect place to grab a bite and watch the world go by.
It's partly why cruise passengers love Coal Harbour. They can soak in the scenery, take a leisurely stroll along the promenade, and hop on board their cruise ship at the nearby terminal.
Finally, Coal Harbour is located close to Stanley Park, which means taking a peaceful walk, going for a bike ride, or just chilling by the water whenever you please. It's essentially an outdoor lover's dream come true. 
Time Zone
Pacific Standard Time (PST) (UTC-8)
Best Time to Go
The best time to visit Coal Harbour is during the summer months of June to September. It's a great time to indulge in outdoor activities, since the temperature during these months is typically around 22°C and the daylight hours are longer.
Visit Coal Harbour in the shoulder seasons of spring (April and May) or fall (September and October) if you want to explore the area without the bustling crowds.
Things to Know
Currency: Canadian Dollar
Language: English
Calling Code: +1 
How to Get Around
Trains: The SkyTrain does not stop at Coal Harbour, but passengers can get on the Canada and Expo Lines through nearby stations. Burrard Station is just close, while Waterfront and the Vancouver City Centre Stations are around 14 minutes away. 
Buses: Buses also offer convenient above-ground transportation, with lines 19, 22, 240, 246, and 250 stopping near Coal Harbour.
Taxis: Taxis are readily available in Coal Harbour, with various companies like Vancouver Taxi and Yellow Cab serving the area. Ride-sharing services like Uber and Lyft also operate in Vancouver.
Car service: If you prefer to have your own wheels, there are car rental agencies like Classique Car Rental that can cater to your transportation needs.  
Where to Stay in Coal Harbour
The Westin Bayshore, Vancouver
Address: 1601 Bayshore Drive, Vancouver, British Columbia V6G 2V4 Canada
Phone: (604) 682-3377
Pricing: $$
Book Now
Aside from witnessing Vancouver's growth since the '60s, The Westin Bayshore offers a the perfect escape from the bustling downtown scene. When you're ready for some live entertainment, you can easily walk to PAL Vancouver Theater for their exciting shows.
Another stand-out perk is that the hotel doesn't charge extra for pets. Plus, it sits right next to Marina Square and Cardero Park, so you can enjoy some outdoor fun with your furry friends.
Coast Coal Harbour Vancouver Hotel By APA
Address: 1180 West Hastings Street, Vancouver, BC V6E 4R5 Canada
Phone: (604) 697-0202
Pricing: $$
Book Now
The Coast Coal Harbour Vancouver Hotel is in the perfect spot for exploring downtown on foot and is conveniently close to the cruise port.
The only minor hiccup? Guests can only avail of valet parking.
Vancouver Mariott Pinnacle Downtown Hotel
Address: 1128 West Hastings Street, V6E 4R5 Vancouver, Canada
Phone: +1 604-684-1128
Pricing: $$
Book Now
The Vancouver Marriott Pinnacle Downtown Hotel offers breathtaking views of the harbor from its ideal location. It's complete with standard amenities, the rooms are comfortable, and it's just a stone's throw away from some of the city's best restaurants.
Note, though, that parking is priced at CAD 38 per day, and there is a nightly fee of CAD 30 for pet accommodation.
Loden Hotel
Address: 1177 Melville St, Vancouver, BC V6E 0A3, Canada
Phone: +1 604-669-5060
Pricing: $$
Book Now
The Loden Hotel offers a convenient stroll to Coal Harbour, the seawall, and Robson Street shopping outlets. But what really sets it apart? The stylish timber fittings that undoubtedly appeal to modern travelers.
For an even better experience at this hotel, swing by the adjoining Tableau Cafe for some well-deserved happy hour!
Pan Pacific Vancouver
Address: 999 Canada Pl #300, Vancouver, BC V6C 3B5
Phone: (604) 662-8111
Pricing: $$$
Book Now
Staying at Pan Pacific Vancouver is like having your own private show of the city's bustling activities. From your room, you might see ships sailing by and float planes soaring above against the panoramic views of the city.
Getting to the hotel is also a breeze if you're coming from the airport: just hop on the Canada Line and take a 25-minute ride to Waterfront station. Once you're there, look for signs to the cruise ship terminal – it's literally in the same building as the hotel.
Paradox Hotel Vancouver
Address: 1161 W Georgia St, Vancouver, BC V6E 0C6, Canada
Phone: +1 236-900-6001
Pricing: $$
Book Now
The Paradox Hotel is another fantastic choice for your trip to Coal Harbour. It's in a central location downtown and offers amenities like massage services, and the rooms are well-equipped with whatever you'll need for a comfortable stay.
Plus, it's close to popular attractions like the Stanley Park and Kitsilano Beach, which you should check out if you want to unwind!
Auberge Vancouver
Address: 837 W Hastings St, Vancouver, BC V6C 1B6
Phone: (855) 678-8998
Pricing: $$
Book Now
When you stay at Auberge Vancouver Hotel, you'll be steps away from the lively Waterfront. It's in a great location with a picturesque backdrop and cool art galleries nearby.
To make your stay even better, start the day right at the Palate Kitchen across the road.
Where to Eat in Coal Harbour
Cactus Club Cafe Coal Harbour
Address: 1085 Canada Pl Coal Harbour, Vancouver, British Columbia V6C 0C6 
Phone: +1 604-620-7410
Pricing: $$
Website
The food at Cactus Club Cafe Coal Harbour covers all the classics like burgers and steak, to name a few. They also cater to those seeking healthier options with their gluten-free and plant-based meals.
A seat by the window is hard to beat. But the interior doesn't have enough windows for a scenic view, so you can choose to dine outside or just enjoy the interactive atmosphere instead by sitting at the bar.
Cardero's Restaurant & Live Bait Marine Pub
Address: 1583 Coal Harbour Quay, Vancouver, British Columbia V6G 3E7 Canada
Phone: +1 604-669-7666
Pricing: $$
Website
Situated in the ideal Coal Harbour location with romantic waterfront views, it's a solid choice for both locals and visitors. Our advice? Book online to avoid long lines during peak hours.
LIFT Bar and Grill
Address: 333 Menchions Mews, Vancouver, British Columbia V6G 3H5 Canada
Phone: +1 604-689-5438
Pricing: $$
Website
LIFT Bar and Grill is a crowd favorite. And it's hard not to see why – it has a stunning view, delicious fresh seafood, and exceptional service.
Every corner in the restaurant seems like a great spot to enjoy a meal. Depending on your preference, you can dine on the top deck, get a west-facing view, or choose to savor the atmosphere inside the restaurant.
Nightingale
Address: 1017 W Hastings St, Vancouver, BC V6E 0C4
Phone: (604) 695-9500
Website
As the sister restaurant to Chef David Hawksworth's renowned Hawksworth Restaurant, Nightingale offers an affordable yet exceptional menu featuring creative salads, house-made pasta, and pizzas.
This spot fills up quickly, so make a reservation even on weekdays. For a complete dining experience, order their cocktails, too!
Nox
Address: 1575 W Georgia St, Vancouver, BC V6G 2T1
Phone: (604) 256-7275
Website
Nox is a hidden gem in downtown Vancouver with a charming ambiance. You could sense some West Coast vibes in the interior, with the cement textures complementing the forestry-inspired table designs.
If you're planning a gathering with friends or celebrating a special occasion, be sure to inquire about their spacious back room. And order some marinated crab egg noodles and duck breast!
Meat & Bread
Address: 1033 W Pender Street Vancouver, BC V6E 2M6
Pricing: $
Website
Just like their store near Gastown (Gastown), the Meat & Bread on Pender Street is worth every dollar.
We can't recommend their porchetta sandwich (with crackling and salsa verde) enough. But if you're ordering more from their simple but rockstar menu, their meatball and buffalo chicken sandwiches are equally satisfying!
What to Do in Coal Harbour
Unwind at Jack Poole Plaza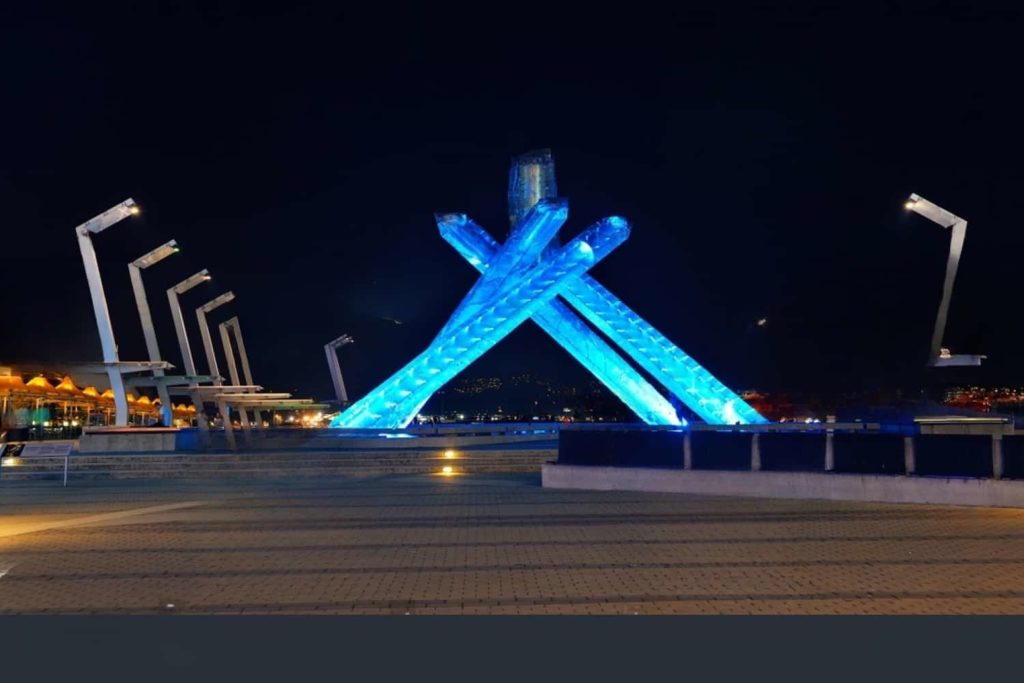 Right at the heart of Downtown Vancouver, Jack Poole Plaza is a vibrant hub where you can unwind and soak in the city's energy. You can enjoy the waterfront views, indulge in a picnic, or simply spend time people-watching in this open space.
Plus, you get to see two attractions: the Olympic Cauldron, which along with the Olympic Village is a legacy of Vancouver hosting the 2010 Winter Olympics; and the Digital Orca, a pixelated killer whale statue standing boldly in the middle of the plaza.
Drop by the Vancouver Convention Centre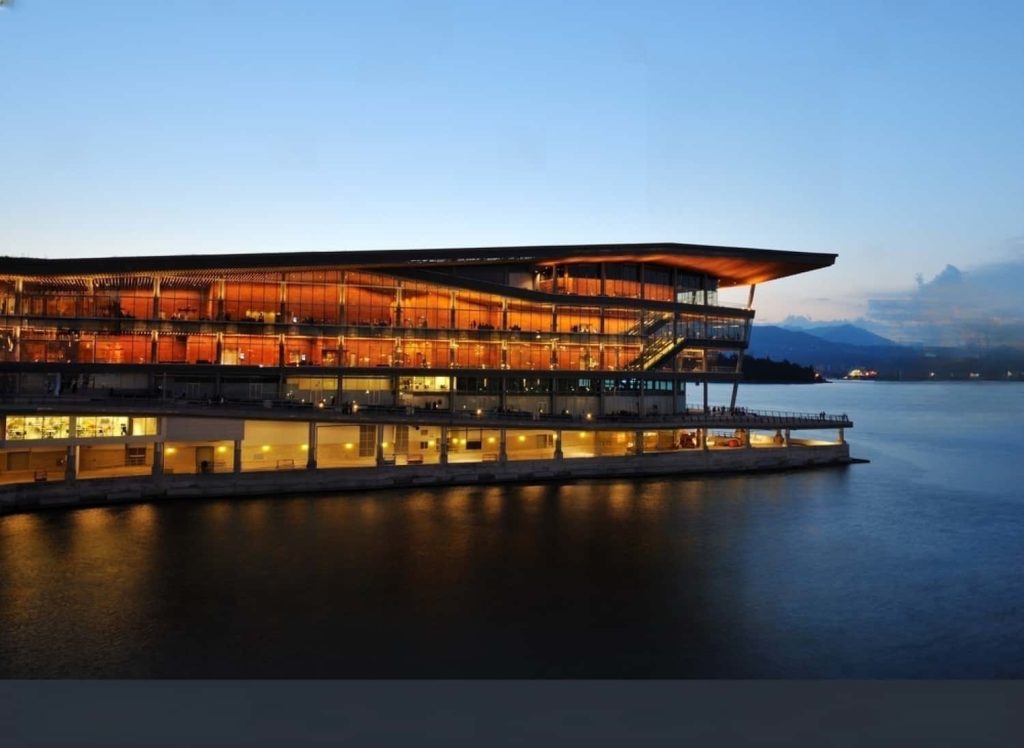 The Vancouver Convention Centre is a must-visit, even just for its incredible architecture. With its sail-shaped roof and eco-friendly materials, it's like modern design meets nature, and the result is simply stunning!
From conferences to art exhibitions, there's always something happening within the walls of VCC. And the best part? Its prime location downtown offers amazing views of the city, while also being close to other cool attractions.
Visit the Canada Place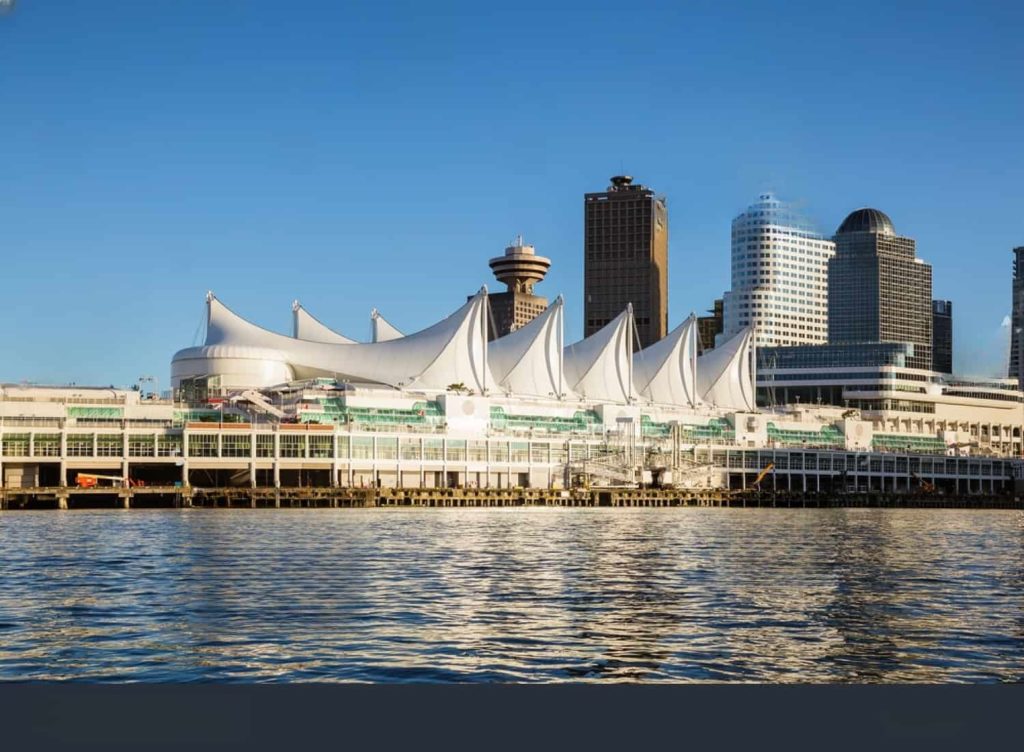 Initially built for Expo 86, Canada Place has transformed into a bustling tourism hub and a versatile event venue that offers entertainment and educational experiences for all ages.
Explore their offerings during your visit, or seize the opportunity to capture the quintessential Vancouver shot. The white sails that are guiding cruise ships to Canada Place are waiting!
Relax in Stanley Park or Harbour Green Park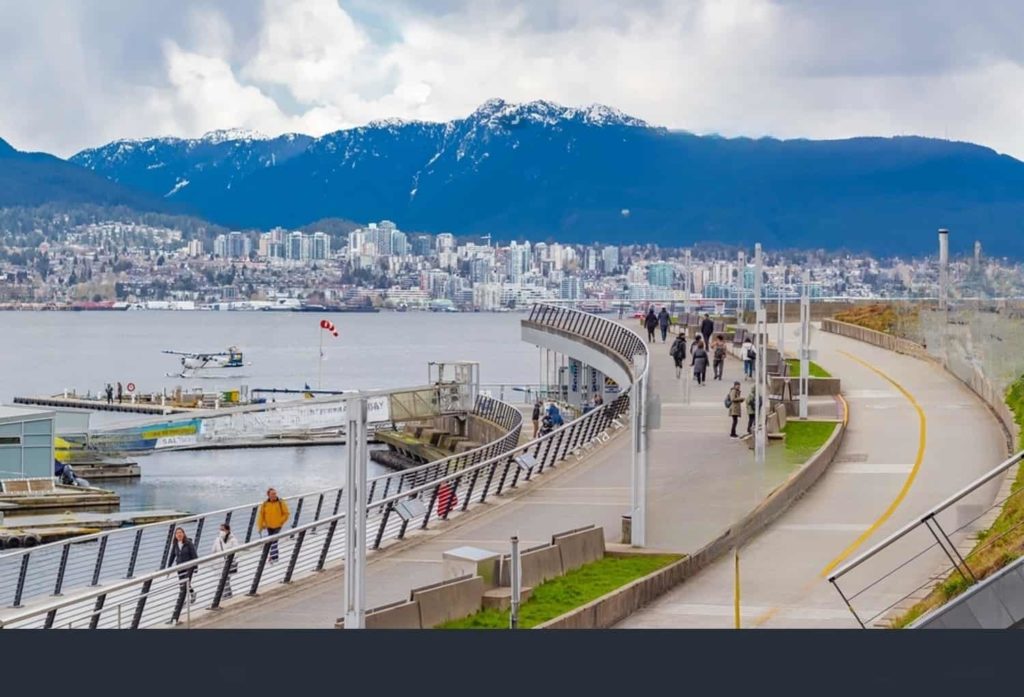 Harbour Green Park is downtown's longest park. While it can get crowded during special events, it's usually a peaceful spot great for strolling with your dog, hunkering down with a book, or watching floatplanes take off.
How about Stanley Park? Trust us, you have so much to see and do there. From scenic trails to interesting attractions like the Totem Poles – it's worth spending a whole day in Stanley Park.
But if you want to see it in a new light, there's a two-hour walking tour that uncovers the dark, hidden stories behind the iconic park!
Dive into an Adventure at Coal Harbour Marina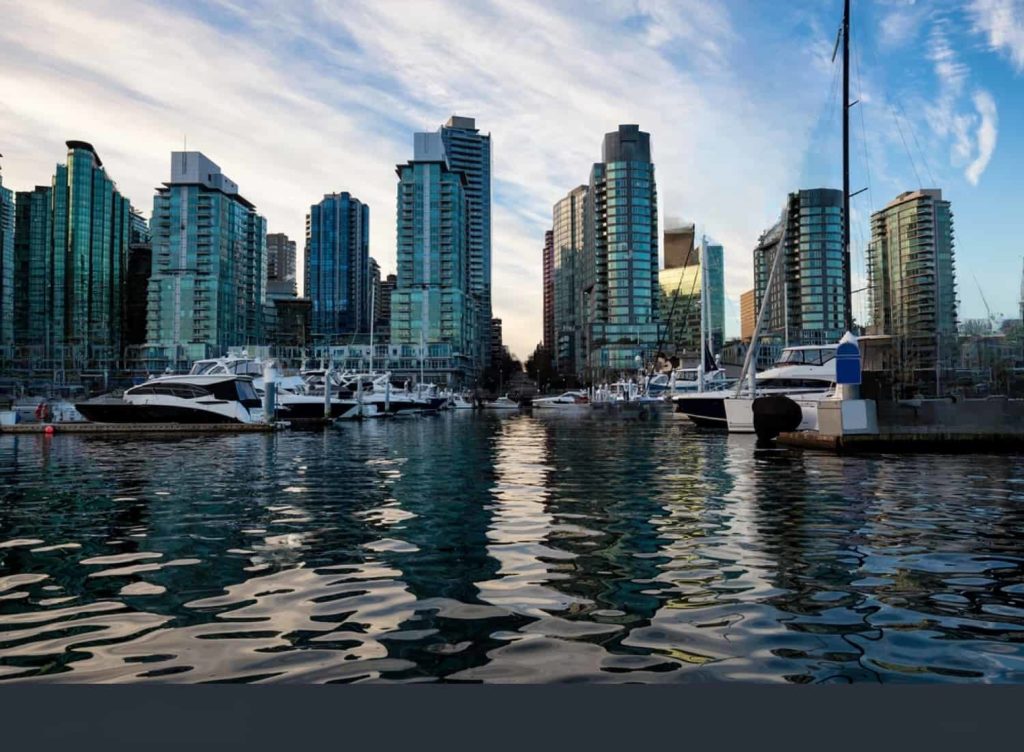 For those looking for more adventures, Coal Harbour offers a variety of water-based thrills, including paddle streamer trips and whale watching.
You can also rent a boat or join an organized tour, the only way to access some parts of the marina that are off-limits to the public.
Enjoy the Holiday at the Vancouver Christmas Market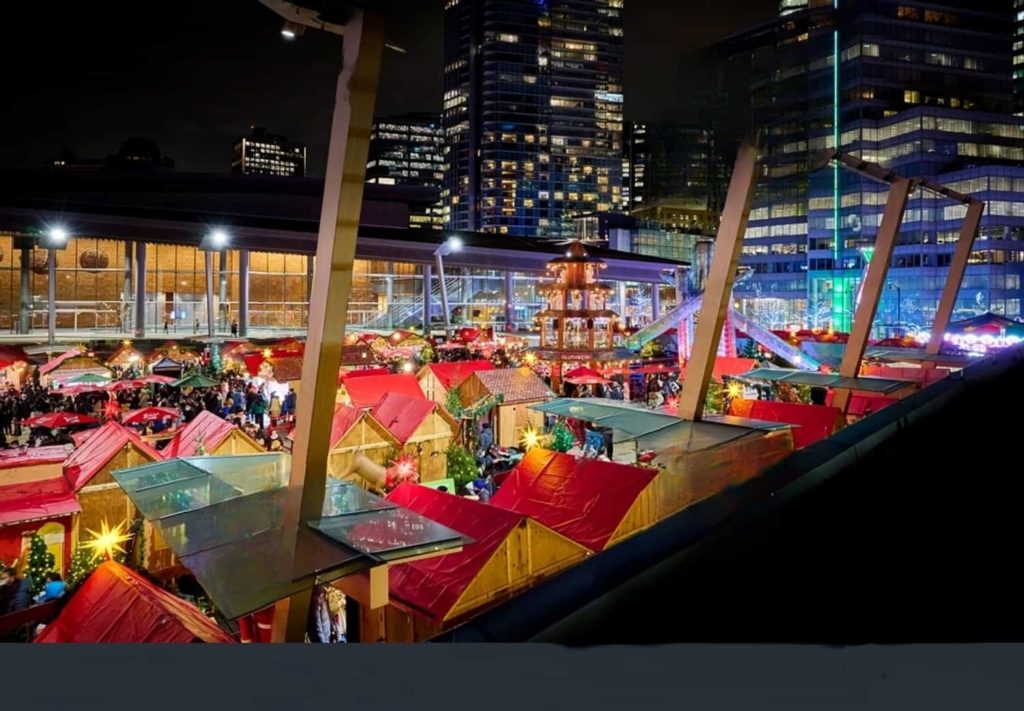 The Vancouver Christmas Market is like stepping into a traditional European holiday market right in Vancouver. It's a good place to be in during the holidays in Coal Harbour, whether you're searching for bratwurst or the perfect handmade Christmas sweater.
Note that the market has grown a lot (with 80 stalls now) since 2016 and has also moved its venue to the Jack Poole Plaza.
Splurge on a Seaplane Ride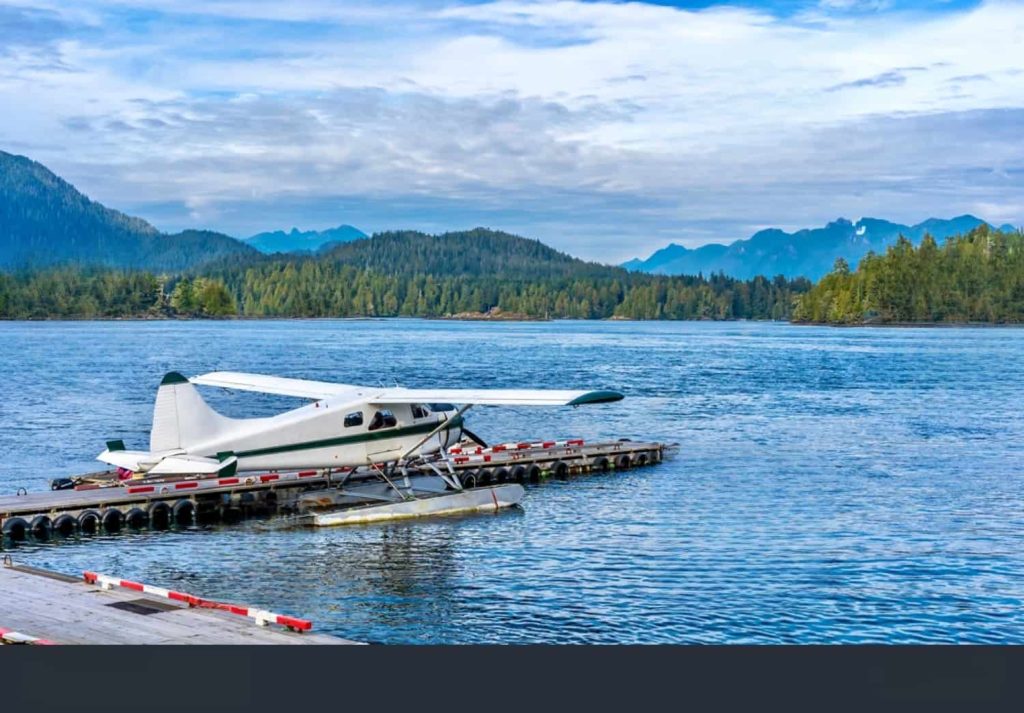 How about treating yourself to a seaplane ride? Yes, it's not the most budget-friendly activity, but it will allow you to create a lasting memory of your trip to Coal Harbour.
Just keep an eye out for tours that can give excellent value for your money. This combo tour, for example, includes a 20-minute seaplane ride and covers admission to another interesting landmark! 
Where to Shop in Coal Harbour
Community Thrift & Vantage
Address: 11 W Hastings St, Vancouver, BC V6B 1G4, Canada
Phone: (604) 629-8396
Website
Each piece from Community Thrift & Vintage tells a story. Their vintage dress, retro accessories, and even trinkets have a unique appeal.
But what truly sets them apart is their commitment to providing employment opportunities for local women. So you're not just getting great items, your dollar contributes to a meaningful cause.
Old Faithful Shop
Address: 320 W Cordova St, Vancouver, BC V6B 1E8, Canada
Phone: (778) 327-9376
Website
Located in nearby Gastown, Old Faithful Shop is a home goods store that blends perfectly with the district's historic vibe. If you're looking for classic and even handcrafted items for your home, pop in the store or browse their online shop.
Hudson House Trading Company
Address: 321 Water St Suite 101, Vancouver, BC V6B 1B8
Phone: (604) 687-4781
Website
You can find the perfect memento of your visit to Coal Harbour at Hudson House Trading Company. They have a wide selection of maple leaf-branded items that come at reasonable prices.
The best tip when visiting the store? Engage with the staff. They're very welcoming and eager to give recommendations.
The Paper Hound
Address: 344 W Pender Street Vancouver, BC V6B 1T1 
Phone: (604) 428-1344
Website 
Hardcore book lovers will appreciate a trip to The Paper Hound, an independent bookstore that's only a few minutes away from the Waterfront Station. It's well-kept, even inviting, and filled with the most interesting books and old newspapers.
Their website is in itself a delightful mix of informative and amusing reads!
Apps to Download for a Trip to Coal Harbour
Vancouver Maps and Walks: Explore self-guided routes and keep track of your steps
iOs | Android
Vancouver Transit Live: Stay on top of your commute with real-time bus schedule updates
iOs | Android
OpenTable: Secure your dining experience by easily reserving tables at restaurants
iOs | Android
Too Good to Go: Access surplus food from supermarkets and restaurants
iOs | Android