The Vancouver Cruise Terminal
The Vancouver Cruise Terminal is where cruise ships dock and depart in and out of the city.
It's home to numerous cruise lines that offer one-way and round-trip trips to exciting destinations such as Skagway, Ketchikan, Juneau, and Glacier Bay.
Most cruise ships from Vancouver also offer Alaska, California, and Hawaii trips from April to October.

Some cruise lines in the Vancouver Cruise Terminal include Royal Caribbean International, Oceania Cruises, Disney Cruise Line, and many more.
Environmental-Friendly Cruise Terminal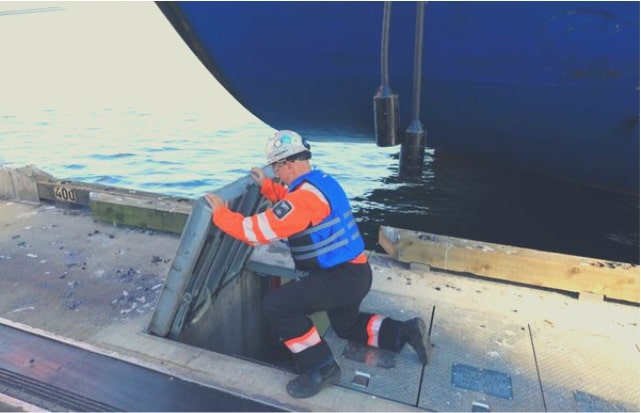 Image by The Globe and Mail via https://www.theglobeandmail.com/
It's no secret that many marine species thrive in Vancouver's coastal waters. This is why the Vancouver Port authorities run Shore Power to keep its waters clean.
This technology allows ships to turn off their diesel-powered auxiliary engines and connect to shore-based electrical power. The Vancouver Cruise Terminal was the first in Canada to provide cruise ships with shore power in 2009.
Shore Power is also a component of Vancouver's EcoAction Program, which aims to reduce pollution, underwater noise, greenhouse gas emissions, and other environmental pollutants.
The Vancouver Cruise Terminal also offers lower harbor fees for cruise ships using clean fuels and using green technology. In addition, they present the Blue Circle Award for energy efficiency.
Where Is the Vancouver Cruise Terminal
Vancouver's one and only terminal is located at 999 Canada Place in downtown Vancouver, just 30 minutes from Vancouver International Airport (YVR). The port encompasses Roberts Bank and the Fraser River all the way up to and including Burrard Inlet.
How to Get to the Vancouver Cruise Terminal
By Car
To get to the Vancouver Cruise Terminal from YVR, take the Grant McConachie Way exit and cross the Arthur Laing Bridge. Then take the Granville Street Exit, where you may want to stop at a nearby gas station to get some fuel. Then, proceed north down Granville Street. Next, take Seymour Street to West Cordova Street, then right on Howe Street.
By Public Transportation
The Canada Place Cruise Terminal is close to the Waterfront Station, making it easy for visitors to reach the port.
Bus: Some of the transit buses you can ride to get to the Vancouver Cruise Terminal include Routes #44 UBC, #50 False Creek South, and West Coast Express TrainBus. All these buses stop at the Waterfront Station.
Train: Ride the West Coast Express commuter train and drop by Waterfront Station.
SkyTrain: When you're riding the SkyTrain, all three lines, including the Expo line, Millenium line, and Canada line, stop at Waterfront Station.
Embarking/Disembarking Tips
Embarking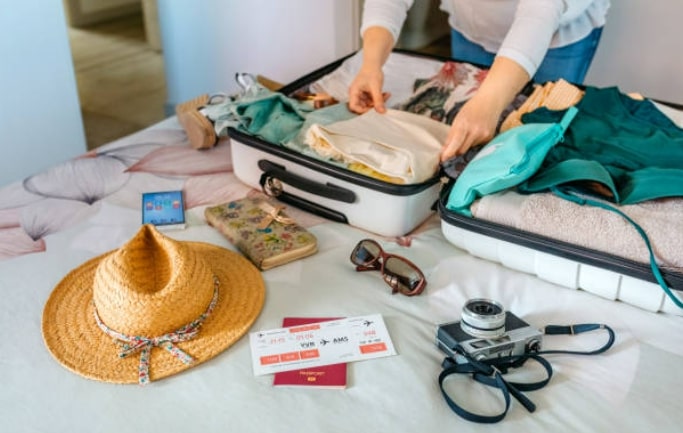 Image by iStock via https://www.istockphoto.com/
Don't Pack Prohibited Items
When packing for your trip, check the list of prohibited items for your mode of transportation. Here are some of the items that are not allowed on a cruise ship:
Alcoholic Beverages
Illegal Drugs
Flammable Liquids
Explosives
Sharp Objects
Household Appliances
Ready your Travel Documents
No matter where you're going, you'll need some essential travel documents. At the very least, you'll need a passport. If you're traveling to another country, you may also need a visa. Make sure you have your travel documents in order before your trip.
Know your Boarding Time
Depending on the cruise, your boarding time can be either 30 minutes or an hour before your ship is scheduled to embark. This means you must be at the terminal and have your boarding pass ready at least a half hour early.
Dress Comfortably
When you're embarking on a long journey, the last thing you want to worry about is being uncomfortable. That's why it's essential to dress in comfortable clothing that won't restrict your movement.
Loose-fitting clothes made from natural fabrics are always a good choice, and you might also want to consider bringing along a light sweater or scarf in case the temperature drops.
Disembarking
Leave your Cabin Early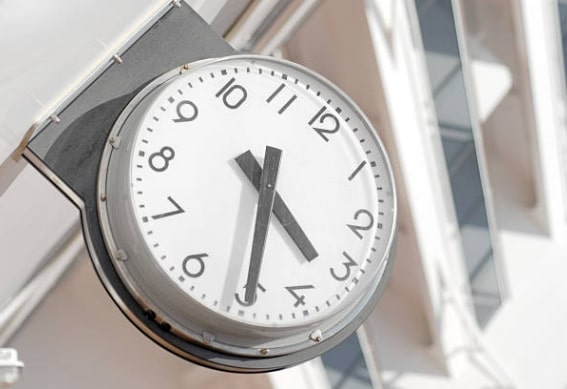 Image by iStock via https://www.istockphoto.com/
One of the best tips for disembarking the ship is to leave your cabin early. Most people want to sleep in and enjoy their last morning on the ship, but this can make disembarkation much more complex and stressful.
By leaving your cabin early, you can avoid the rush and crowds of people trying to get off the ship all at once. You'll also have more time to enjoy your breakfast and maybe even take a leisurely stroll around the deck before heading off the ship.
Complete All Paperwork for Disembarkation
As you prepare to disembark from your cruise, have all your paperwork in order. You will need your passport and any visas that may be required for your destination.
Find Your Group Number for Disembarkation
If you're sailing with a large group, you'll be assigned a group number for disembarkation. This number will be printed on your cruise card and announced over the PA system the night before you disembark.
Make sure you know your group number, so you can line up in the correct place and get off the ship as quickly as possible.
Hotels near Vancouver Cruise Terminal
Whether you're just visiting the general area or just planning an overnight stay before you cruise leaves, it's helpful to know nearby accommodations. Here's our top picks to help you out!
Pan Pacific Vancouver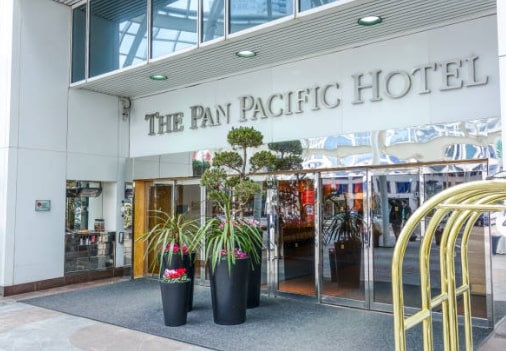 Image by iStock via https://www.istockphoto.com/
The Pan Pacific Vancouver is a hotel nearby the Vancouver Cruise Terminal with a majestic view of the waterfront.
They have plenty of rooms and suites for couples, families, and large groups. The Pan Pacific Vancouver's rooms start at CAD 73 per night, but for a more luxurious suite, check out their Premier Room, which costs CAD 720 per night.
They also offer a Cruise Package, which includes free luggage transfer and direct elevator access to the Vancouver Cruise Terminal.
Fairmont Pacific Rim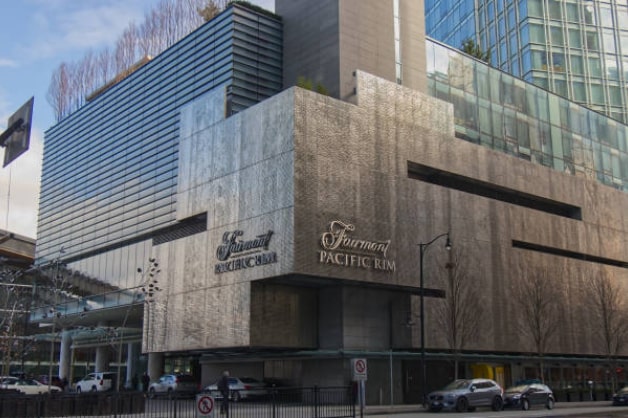 Image by iStock via https://www.istockphoto.com/
The Fairmont Pacific Rim is a luxurious hotel nearby the Vancouver Cruise Terminal. This hotel is considered one of the best entertainment places because of its vibrant nightlife.
It has 377 rooms, all of which are luxury linens, Stearns & Foster beds, well-equipped bathrooms, LCD televisions, and many more.
A one-night stay at the Fairmont Pacific Rim can range between CAD 200 and 2,000. However, we should point out that they don't provide on-site parking. The nearest parking lot is located at 401 Burrard St in Vancouver.
Auberge Vancouver Hotel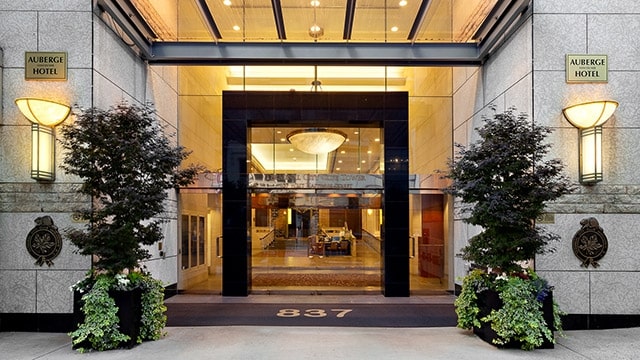 Image by Auberge Vancouver Hotel via https://www.aubergevancouver.com
The Auberge Hotel is a six-minute walk from the Vancouver Cruise Terminal. This hotel features breathtaking views of the ocean and mountains.
They have numerous large rooms and suites, and they also have a 25-meter indoor ozone-treated pool, a gym, saunas, steam rooms, and a spacious furnished outdoor terrace.
It's also close to Waterfront Station and surrounded by various shops, boutiques, and restaurants. A night's stay at the Auberge Hotel could cost you between CAD 170 and 1,500.
Design and Attractions
Now, the terminal's creative physical design is its most distinctive feature. The interior design utilizes one-of-a-kind, modern, and vibrant color elements while subtly retaining the historic look.
Aside from that, the port is conveniently located near various dining options, shopping centers, spas, art galleries, and plenty of entertainment venues.
Visitors can also visit famous city attractions such as Stanley Park, as the Vancouver Cruise Terminal provides shuttle buses to city attractions.
As you pass through the Vancouver Cruise Terminal, you will see other well-known landmarks, such as the Capilano Suspension Bridge and Grouse Mountain, both of which are excellent family attractions.
If you're into gardens, you can also visit Dr. Sun Yat-Sen Classical Chinese Garden or go whale-watching on Vancouver Island.
Passengers can explore the city's diverse neighborhoods and entertainment options to immerse themselves in its vibrant culture. However, remember that Freighter cruises don't sail out of Vancouver.
For more information on their cruise schedule, check out their website.
FAQs about the Vancouver Cruise Terminal
Is parking available at the Vancouver Cruise Terminal?
Parking is available at the Vancouver Cruise Terminal. The vehicle ramp for the terminal is located at the foot of Hower Street. After that, a traffic officer will direct you to the parking garage.
What is the best time to board a cruise ship?
There's no best time to board a cruise ship, but it's strongly recommended that you arrive and check in two hours before the cruise ship is scheduled to depart.
Is Vancouver the largest port in Canada?
Yes, Vancouver's port is the largest in Canada and the most diverse in North America.
Is there a bus/train station close to the cruise terminal?
The Pacific Central Station is approximately 10 to 15 minutes away from the Vancouver Cruise Terminal. This station is located at Main Street and Terminal Avenue.
Can I rent a car at the cruise terminal?
Many rental car kiosks are available at the Canada Place cruise terminal. You would only need to arrange pick-up or drop-off in advance.
---
That ends our article on the Vancouver Cruise terminal. We hope this information answers your queries about the city's cruise port.
Suppose you're interested in learning more about the various attractions in Vancouver. In that case, we recommend reading some of our articles that take an in-depth look at each city's most famous location.